John Oliver Has Always Been Outspoken About His Political Views
Ahead of the 'Law & Order' season premiere, John Oliver had some choice words for the franchise that has many curious about his political views.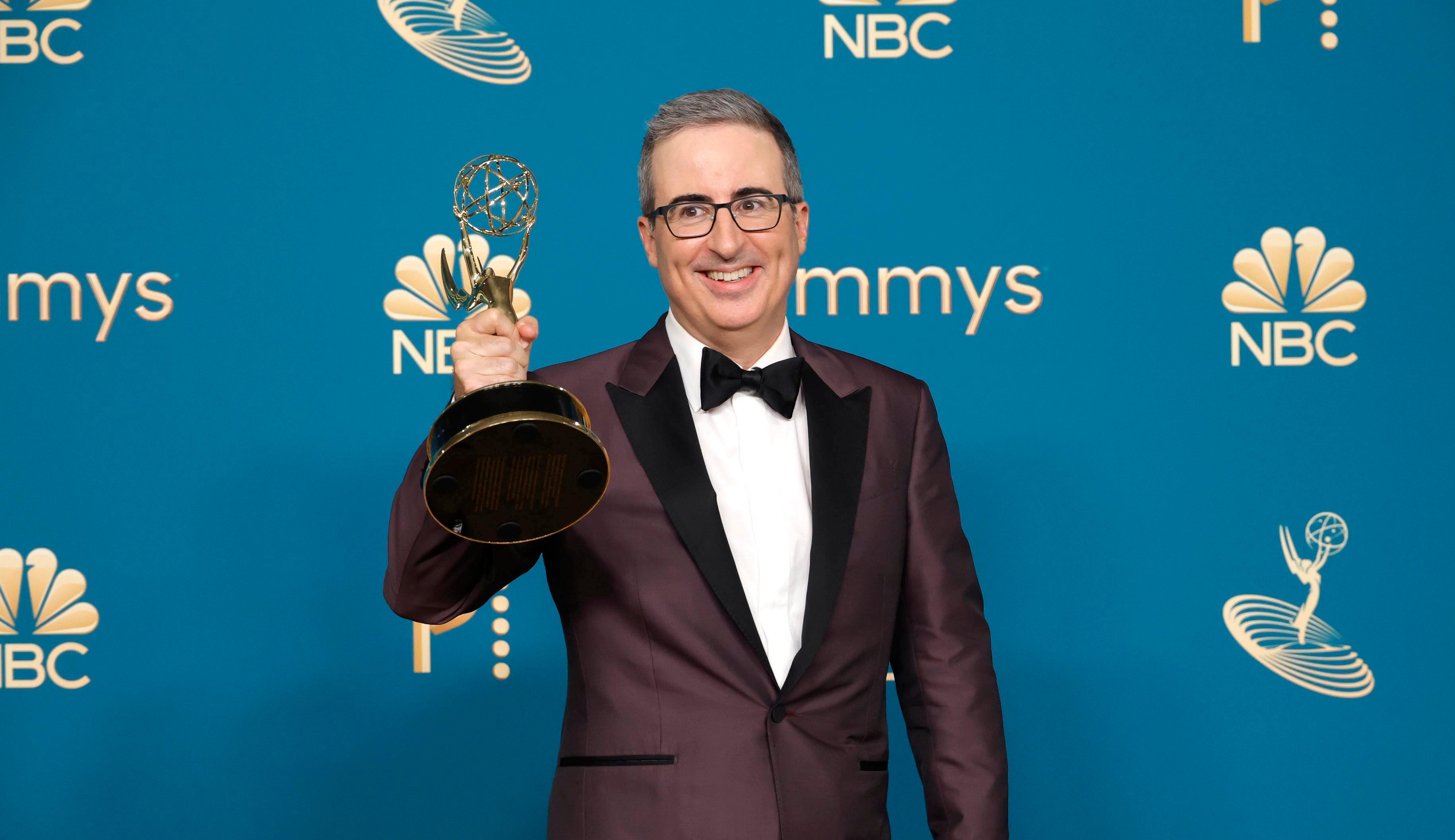 The 74th Primetime Emmy Awards were a massive success for many, including John Oliver; not only did the Last Week Tonight host win the award for outstanding writing for a variety series, but he also won for outstanding variety talk series. All in all, the ceremony ended up being quite a celebratory night for the comedian and his team!
Article continues below advertisement
Now, we hope John didn't run into Christopher Meloni or Mariska Hargitay, because on the latest episode of his HBO late-night show, the 45-year-old England native had a few choice words to say about their television franchise, Law & Order. Well, what did he say? Keep reading to find out. Plus, stick around as we uncover his political views.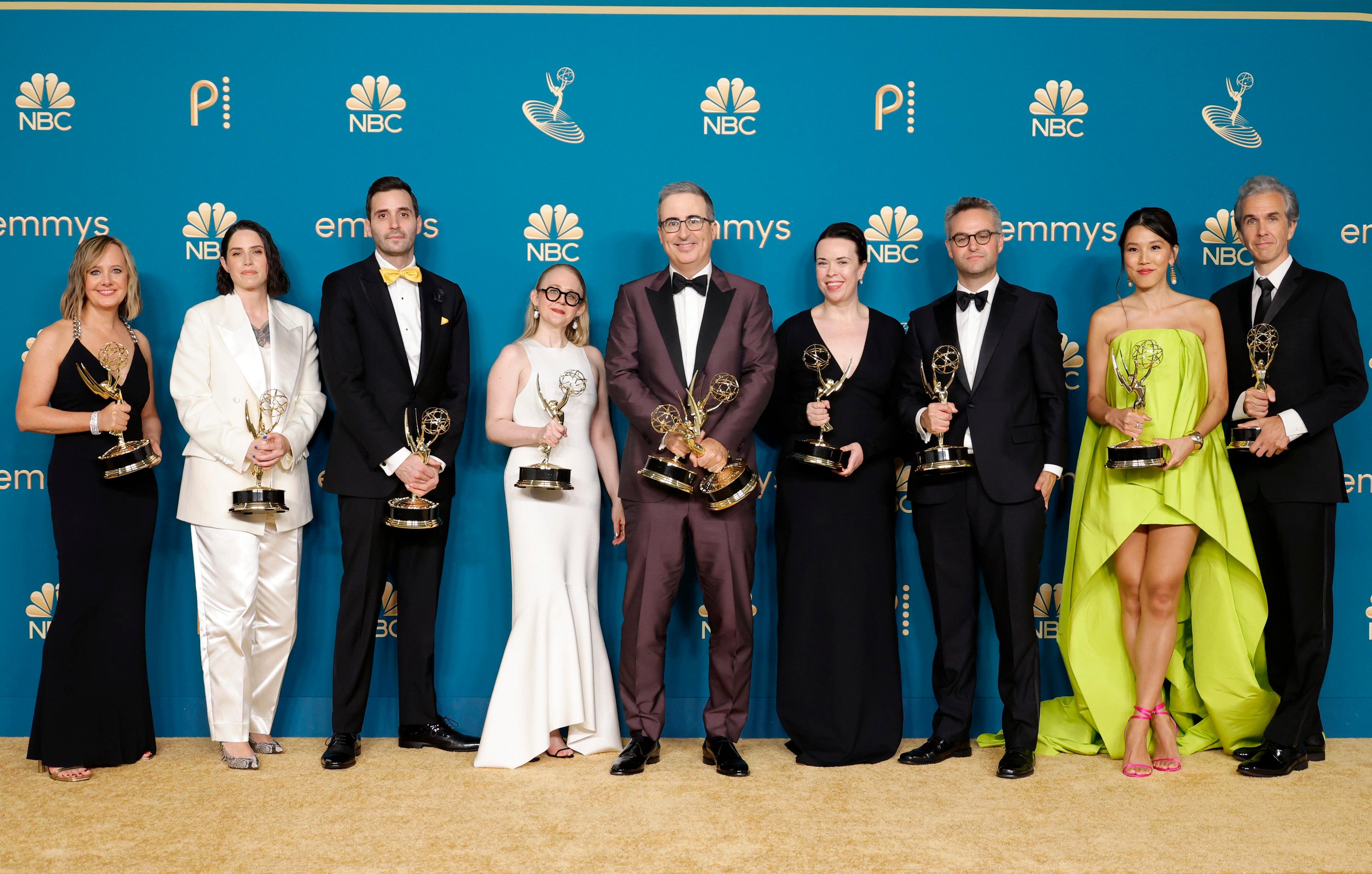 Article continues below advertisement
What are John Oliver's political views?
If you've been actively following John Oliver for years, chances are you know he's incredibly outspoken about his left-leaning political views. The Emmy-winning television host and political commentator famously endorsed Joe Biden for president of the United States and celebrated his and Kamala Harris's win in the 2020 US presidential election.
On the Nov. 9, 2020 episode of Last Week Tonight, John took the time to celebrate the fact that Donald Trump would no longer be POTUS. He showed clips of crowds gathering in cities around the nation singing and dancing, as well as shouting, "F--k Trump."
Article continues below advertisement
"It was like that all day here in New York," he stated. "There was a mood here that can only be described as a reverse 9/11. Why? Because it combined complete euphoria, an abiding disgust for Rudy Giuliani, and this time people actually were dancing on the rooftops in New Jersey. It was a really good day. Never forget."
Article continues below advertisement
John Oliver recently called out the 'Law & Order' franchise for creating a "false narrative of law enforcement."
The Sept. 12 episode of Last Week Tonight saw John Oliver discussing the hit television franchise Law & Order.
During the main segment, the two-time Peabody Award winning host delved into how police procedural shows "significantly distort the big picture of policing," whether it be by offering real-life police departments input on how they are perceived or creating an entirely "false narrative of law enforcement."
Article continues below advertisement
"It's presenting a world where the cops can always figure out who did it, defense attorneys are irritating obstacles to be overcome, and even if a cop roughs up a suspect, it's all in pursuit of a just outcome," John noted of Law & Order.
"And it blasts that fantasy at you in endless reruns and marathons in the guise of very well-produced, extremely entertaining TV," he continued. "But underneath it all, it is a commercial — a commercial produced by a man who is, in his own words, unabashedly pro-law enforcement."
In the end, John called out producer Dick Wolf and informed his viewers that "it's important to remember just how far [Law & Order] is from representing anything resembling reality … [Wolf] is selling a complete fantasy that many people in this country are only too happy to buy — which is fine, as long as we don't lose sight of the fact that it's an ad for a defective product."