15 of the Craziest Moments to Ever Happen on Late-Night Television
For whatever reason, late-night TV just seems to attract some incredibly weird moments, whether it's tension between guests, producers, or hosts.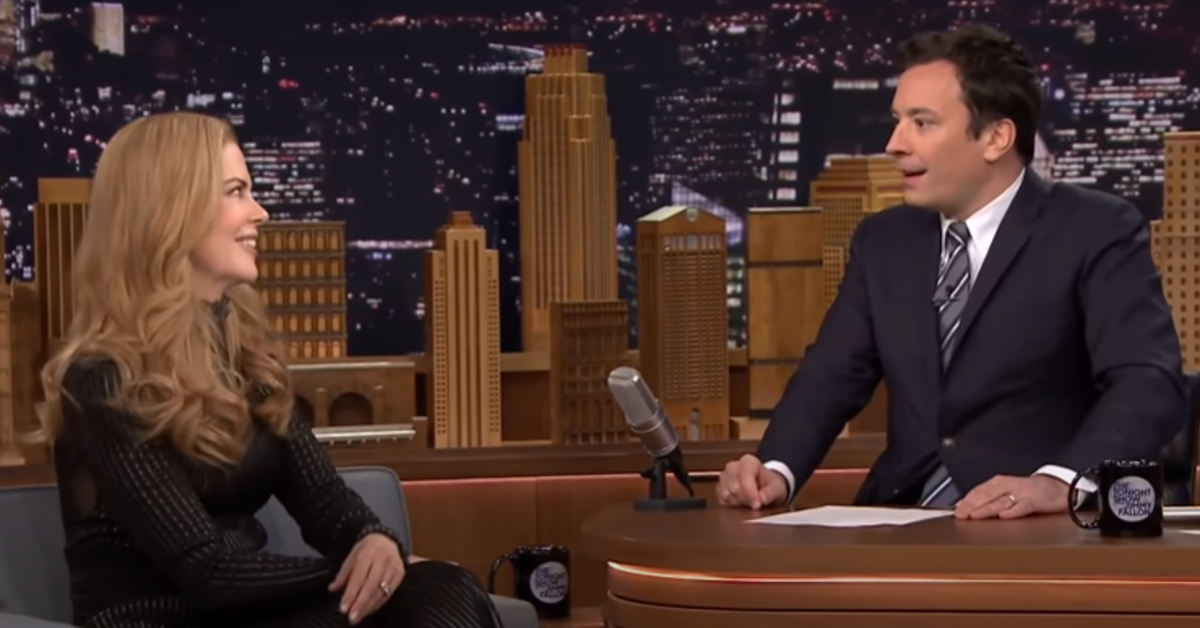 Late-night television is a cornerstone of American entertainment. There's something undeniable about the format that's captivated so many Americans for decades and decades. Even with the advent of streaming dominating the way we consume media, it's hard to argue against the weight that a late-night comedy-variety format possesses.
Article continues below advertisement
Is it simply due to the nature of the time slot? Or the fact that there's a seemingly disparate combination of elements like a live band, an opening monologue of jokes, judging whether or not a specific "bit" hits or misses the mark, a variety of intriguing guests, and in some cases, important news and developments breaking on these shows that keep viewers coming back for more?
Whatever the reasons, late-night TV is here to stay. And throughout the years, there have been some downright shocking, scary, and intense moments that have transpired on these shows. Here are some of the most insane encounters that have ever taken place in late-night TV.
Article continues below advertisement
David Letterman outs his own workplace sex scandal.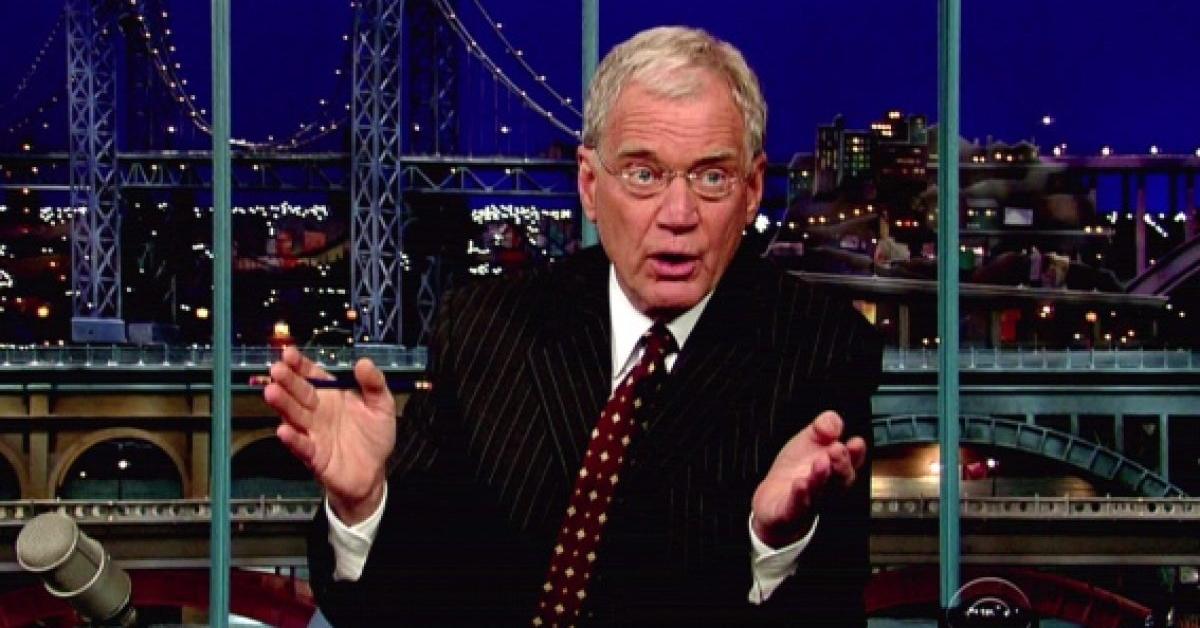 Let's just cut to the chase and put the top example right up here because there probably isn't anything in the history of television that's going to top what Letterman did in this clip. Whatever you think of the man, and there are people who aren't that fond of him for the way he behaved towards Paris Hilton and other female guests in the past, it's uncanny how he handled being essentially blackmailed for sleeping with a coworker, and he was married at the time when he outed the scheme.
Article continues below advertisement
Letterman turned all of the circumstances surrounding his affair into a monologue that was littered with jokes, getting laughs from the audience who, for the majority of his "bit," didn't realize it wasn't a bit, but entirely real. He was able to, in less than ten minutes, talk himself out of a workplace scandal, keep his job, and got producer Joe Halderman arrested. He's still with his wife Regina Lasko to this day. Oh and he went to interview Woody Harrelson about Zombieland.
Article continues below advertisement
The long-running feud between Matt Damon and Jimmy Kimmel.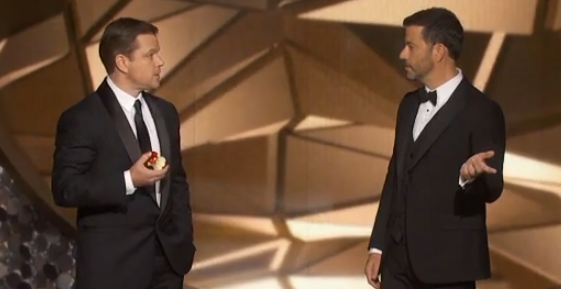 The "feud" between Damon and Kimmel has been going on for too long for anyone to honestly think there's any bad blood between the two of them. And what started as a recurring gag on Jimmy Kimmel Live where the host would sign off by saying, "Apologies to Matt Damon, we ran out of time," fomented into a series of bits between the two personalities that have seen them trade barbs for years. If you want to see their entire beef in chronological order, this YouTube playlist will set you right.
Article continues below advertisement
Andy Dick keeps touching Ivanka Trump to the point where security is forced to escort him out of the studio.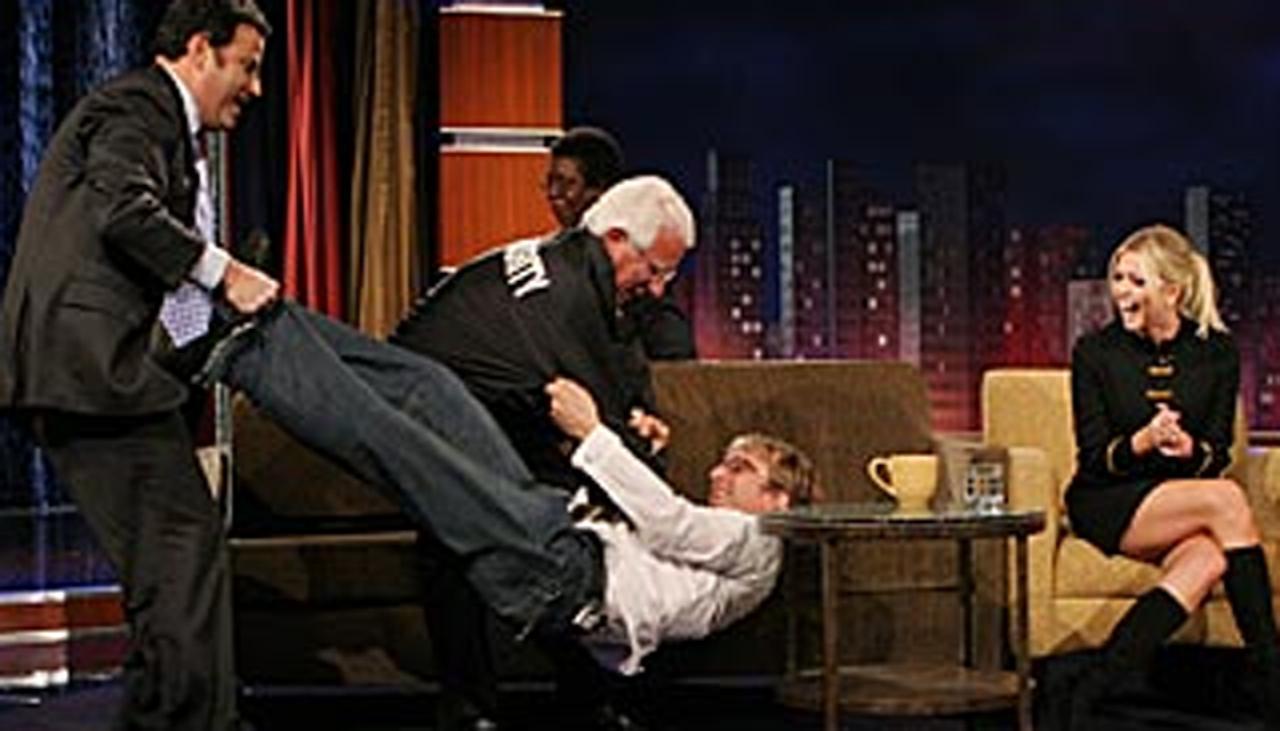 Article continues below advertisement
Prior to her father's presidential victory, in 2007, Andy Dick, who appeared on Jimmy Kimmel Live begins touching Ivanka Trump several times throughout the evening, interrupting her discussion with Jimmy and flirts with her, saying that he "need[s] a sugar mama." After being warned by Jimmy to stop, he touches her one more time, and Jimmy, along with security, physically, albeit comically, drag Andy out of the studio.
Article continues below advertisement
Madonna makes David Letterman squirm, and drops f-bombs.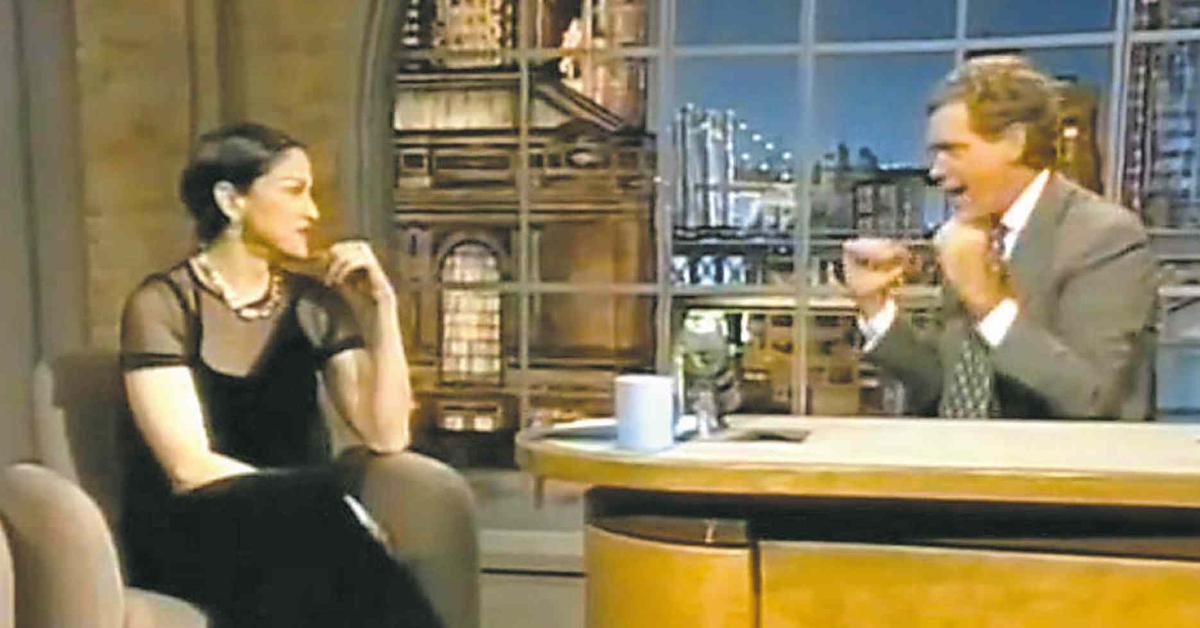 The interview begins with Madonna insulting David Letterman's show saying that she's there because a Knicks game wasn't on, but seems like she's about to luxuriate herself into a talk show appearance...until David asks her to kiss a guy in the audience. Madonna doesn't cave and then makes the decision to drop an f-bomb, which, in 1993 television, is a big, big, no-no. She proceeds to provide a ton of innuendo-filled answers.
Article continues below advertisement
She rebuffs and re-directs every one of David's questions, flustering him the entire time. Her enthusiasm is infectious and the audience eats it up, and the two trade barbs and plenty awkward silences. She then calls out Dave for talking about her "sex life" and that he "kiss[es] up" too much to guests on the program. It's a tremendous showing from Madonna and provided one of many unforgettable moments on David Letterman's broadcast.
Article continues below advertisement
John Oliver buys up $15 million of medical debt and then forgives it.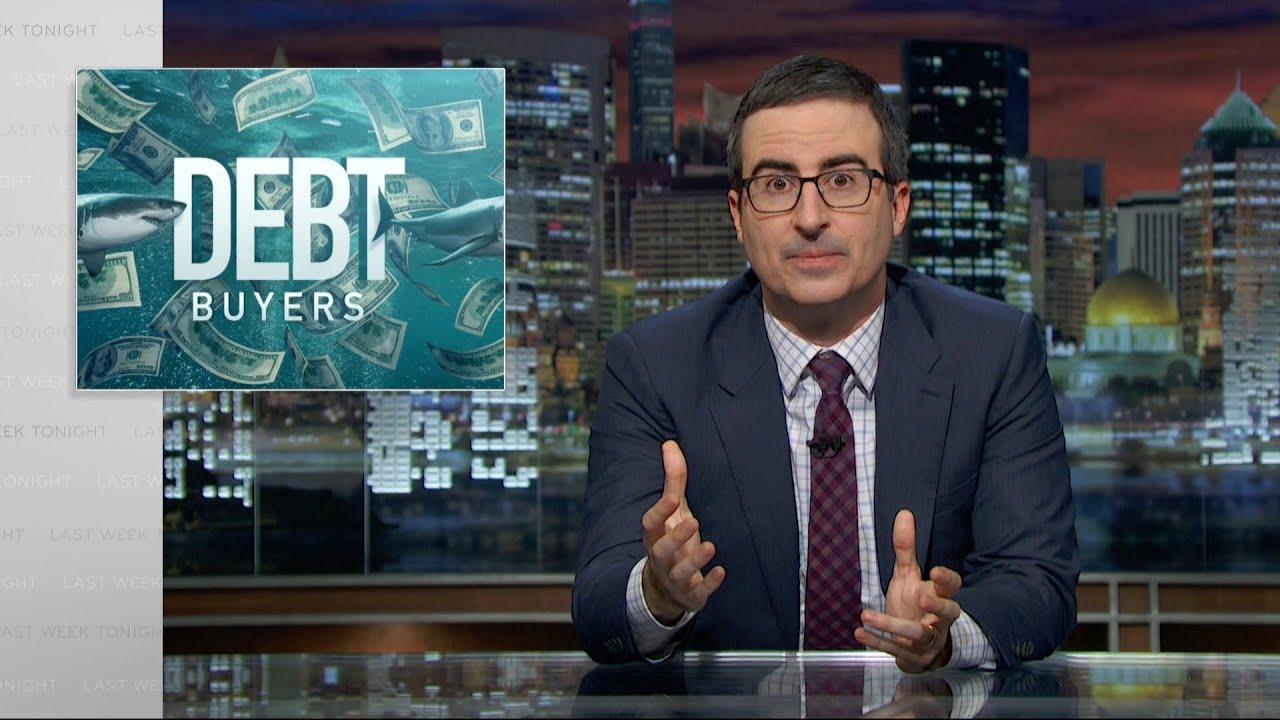 There are fewer things that grind Americans' gears more than discussions about healthcare...especially when it comes to the massive debts associated with the throngs of people who are taking on extra jobs just to pay them off. So John Oliver's show decided to tackle this huge issue head-on, while also getting in jabs at another business people seem to hate: debt collection. So they purchased some $15 million of medical debt for pennies on the dollar and decided to just forgive it all...on air.
Article continues below advertisement
Nicole Kidman tells Jimmy Fallon he massively botched a first date between them...and he had no idea.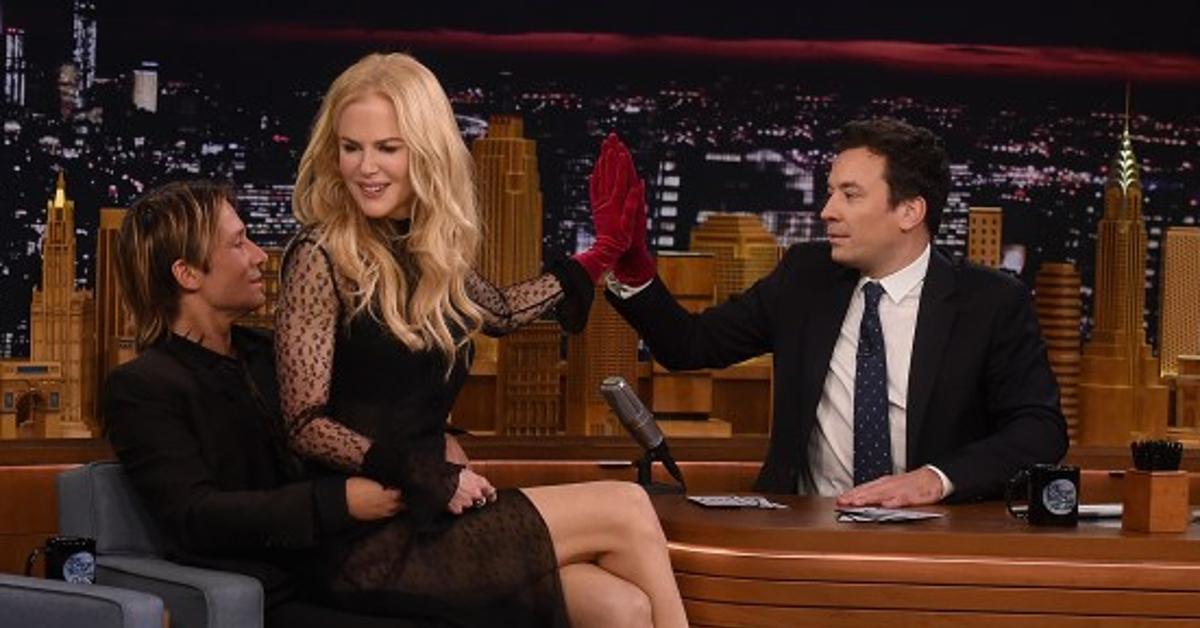 Article continues below advertisement
The interview starts with Jimmy talking about the time he met Nicole Kidman in the past and he tells his version of events before she drops a bombshell on him: that she liked him and wanted to pursue dating him and spoke with a mutual friend of theirs to try and set the two of them up. The meeting happened but...Jimmy seemed to be more engrossed with playing video games in his apartment than entertaining Nicole and any chance the two of them had at dating was shot at that moment.
Years later, she opened up to Jimmy about it on his show and it left Jimmy not only flustered but short-circuited reliving his past mistake. Yes, Jimmy, you could've dated Nicole Kidman. He had to lay down on the couch and contemplate his life choices for a second live on air. They admirably worked through the awkwardness and it turned into a legendary late-night interview for the ages. A follow-up interview with Nicole Kidman where her husband Keith Urban shows up only made things more awkward.
Article continues below advertisement
Jason Sehorn surprises Angie Harmon with a proposal on 'The Tonight Show with Jay Leno.'
Article continues below advertisement
Actress Angie Harmon was interviewing Jay while her father was in the audience, then Jay asks if she's dating anyone. All of a sudden, he invites Jason onto the stage and the former Giants cornerback gets down on one knee and proposes to her. She says yes and the two were married for fifteen years, between 2001 and 2016.
Article continues below advertisement
Ryan Gosling and Harrison Ford go bonkers in this British interview.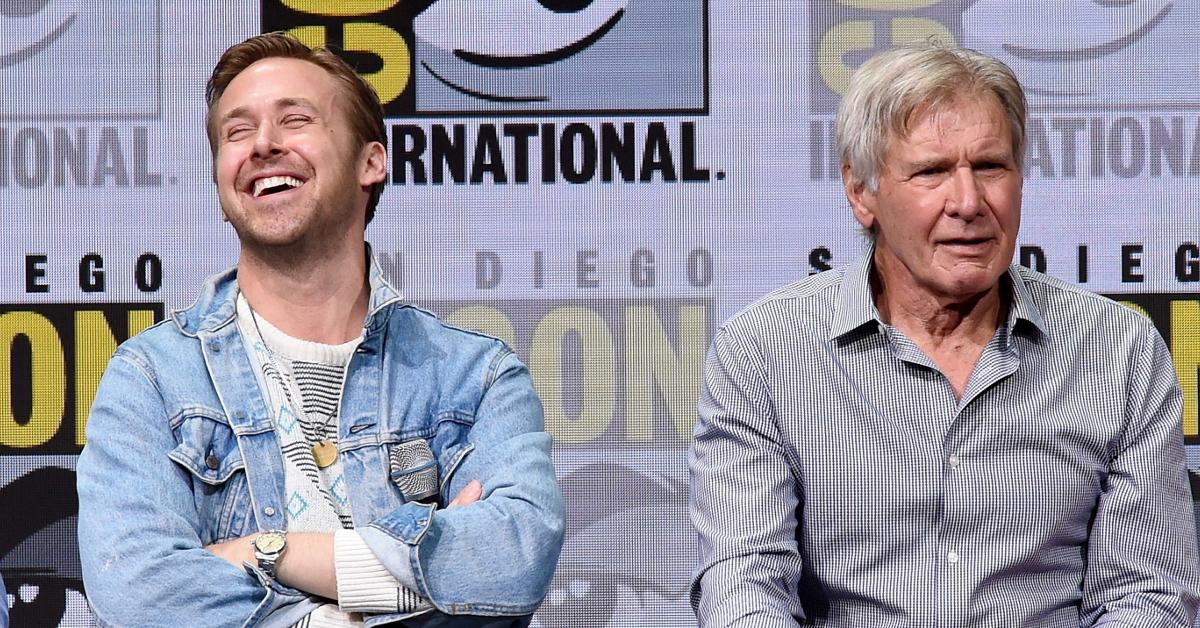 Well this is for a Morning Show overseas, but maybe we can attribute this to a time difference, if anything, but this joint interview between Harrison Ford and Ryan Gosling is too good to pass up. Every moment after hilarious moment is pure gold and they try their best to talk about Blade Runner 2049, but the hijinks are just too good to not enjoy.
Article continues below advertisement
Jon Stewart blasts Jim Cramer for hedge fund "gaming" well before the Gamestop/WallStreetBets fiasco.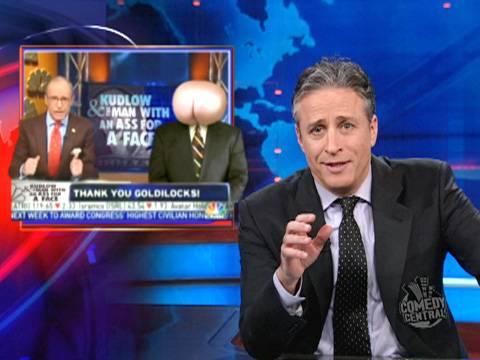 Article continues below advertisement
One of the most significant historical financial stories in recent history is how a bunch of Redditors basically used the same strategies that hedge funds used, artificially "pumping" stocks as some sort of game in order to turn huge profits was all over the news cycle in early 2021. Jon Stewart called out Mad Money host Jim Cramer for this kind of behavior...way back in 2009. This interview is a testament to how ahead of his time Stewart really was.
Article continues below advertisement
Conan O'Brien gets back at NBC for taking 'The Tonight Show' away from him, by spending A LOT of money.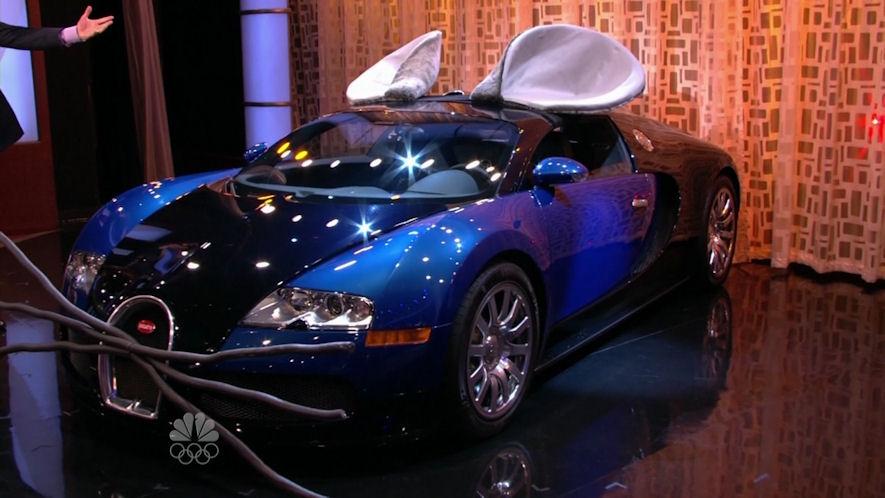 The drama circulating NBC's decision to hand the reigns of The Tonight Show over to longtime fan favorite Conan O'Brien after Jay Leno retired, then deciding to hand it back to Jay when he decided he didn't want to stay retired, has been well documented. Conan, not taking the network's choice lightly, fired back by bringing a Bugatti Veyron on-air (maybe a jab at Jay's love for cars) and licensing the Rolling Stones' 'Satisfaction' which cost a pretty penny to do. Some say the stunt alone cost a staggering $1.5 million.
Article continues below advertisement
Joaquin Phoenix intentionally bombs on David Letterman while in character for 'I'm Still Here.'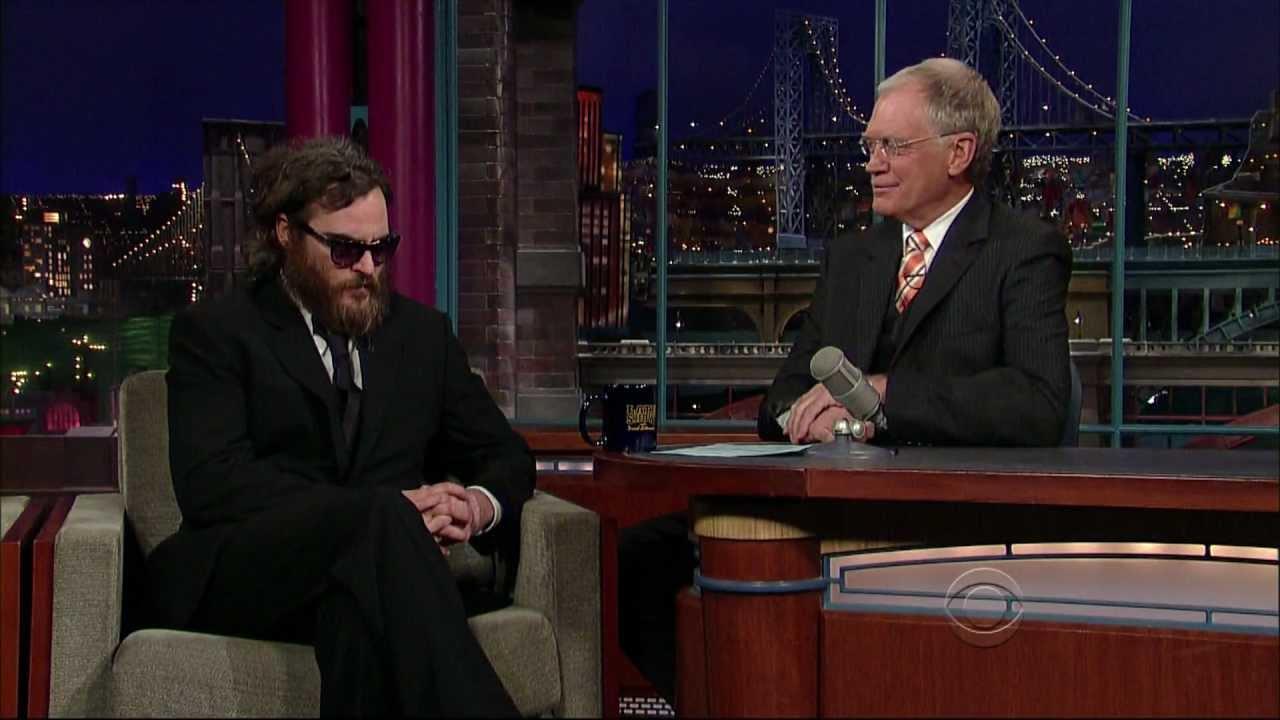 Article continues below advertisement
Joaquin Phoenix's I'm Still Here film where he plays himself having a mental breakdown as he tries to become a rapper is a biopic that the actor produced along with Casey Affleck during the height of their friendship. The movie's controversial, mostly for the accusations that were levied against Affleck during the course of filming, but at the time, of Joaquin's devotion to his character on and off-screen.
He maintained that dedication even in his 2009 interview with Letterman (what a year for bizarre talk show moments, hunh?). He mumbled his responses and kept quiet for the majority of it, giving David free reign to lampoon him and his behavior. Joaquin would come on years later as a sort of apology and it seems like things have smoothed out between the two of them since then. But it was all the rage when the Joker actor's interview first hit the airwaves.
Article continues below advertisement
Marlon Brando kisses Larry King on the lips.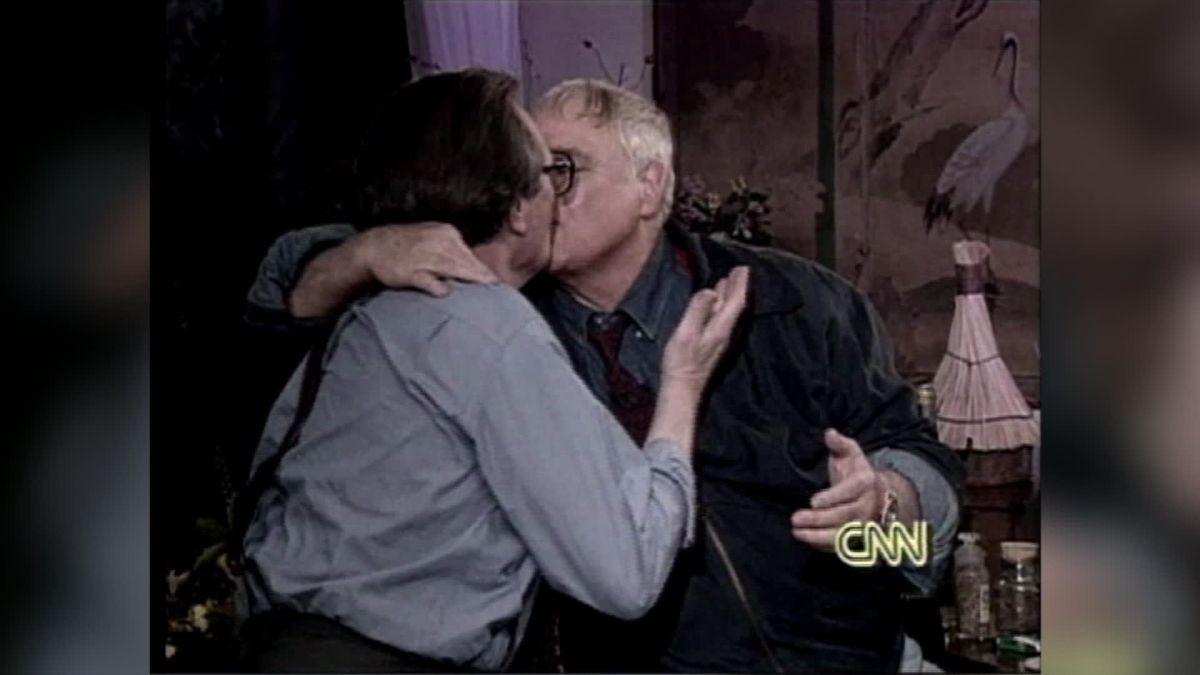 Article continues below advertisement
Ask any film buff or aspiring actor to make a shortlist of significant leading men in American Cinema, and almost all of them will put Marlon Brando on that list. The performer's life had its ups and downs...with plenty of downs later on in his career after the formative years that made him a legend were well behind him. This is why it was such a big deal when Larry King conducted an interview in Brando's home in 1994. What made it a bigger deal was the huge kiss Brando planted on him.
Article continues below advertisement
Michael Richards apologizes for his tirade on David Letterman.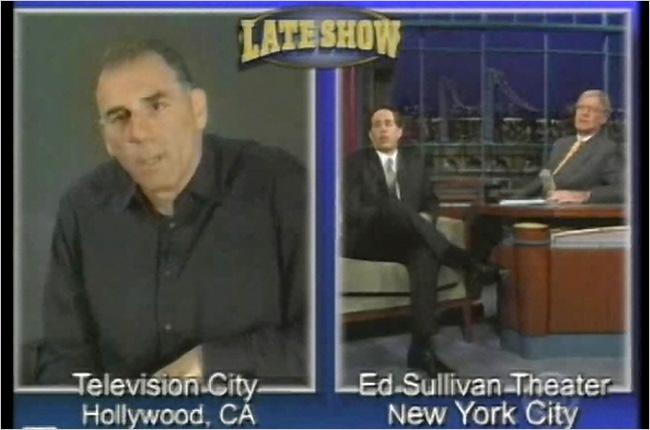 Jerry Seinfeld went on David Letterman in 2006 and stood by Michael Richards following his Seinfeld co-star's on-stage meltdown where he called a heckler racist slurs repeatedly in a massive tirade. To watch the man who played Kramer tries to apologize for live on-air and salvage his career is a tough watch and audience members couldn't help but laugh as he tried to do so, and it only made matters worse when Jerry says, "it's not funny."
Article continues below advertisement
Craig Ferguson airs his own US citizenship test on 'The Late Late Show.'
Article continues below advertisement
Craig's known for having sharp wit and an ability to think quickly on his feet. It turns out that that wit translates quite well to other aspects of his life. Craig somehow was able to get his own attempt at securing Citizenship in the United States as part of a bit on his program and he passed the series of questions exceedingly well — he didn't get a single one wrong.
Article continues below advertisement
Crispin Glover causes David Letterman to rage quit.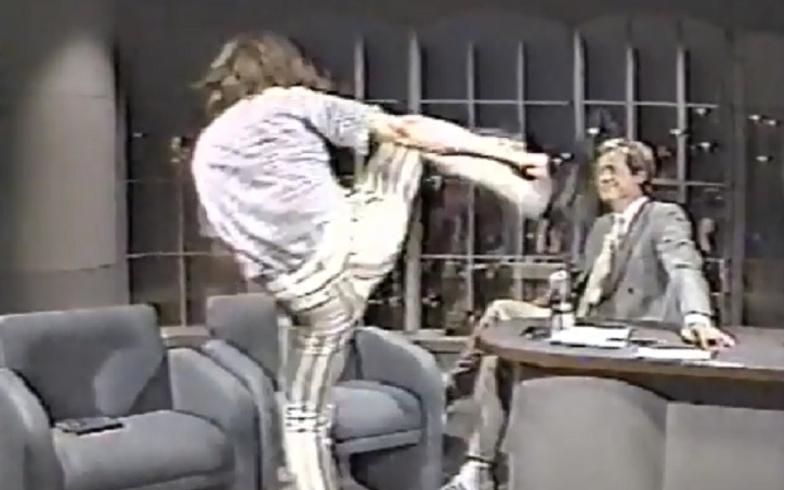 In 1987 while promoting his film, River's Edge, Glover, who is known for being eccentric, showed up on Letterman dressed in platform shoes and long striped pants with his hair at probably the longest it's ever been. His behavior on the program led many to speculate that had used recreational drugs before going on. However, in a 2014 Radio interview, Glover actually said it had less to do with him tripping on Acid, and him thinking the interview was headed in the wrong direction.
Article continues below advertisement
But that doesn't quite explain the behavior either. Years later, a film of Glover's, Rubin and Ed would debut in 1991. Glover had arrived on Letterman dressed as the character from the movie, acting as the character from the movie, the whole shebang. So it appeared that Glover was basically acting out as a caricature and because he wasn't as well known as other talents, it was a prequel of Joaquin Phoenix's I'm Still Here appearance.