The 'Patsy and Loretta' Lifetime Movie Explores Country Music's Greatest Friendship
The 'Patsy and Loretta' Lifetime movie is soon to air. Get details on the premiere, plus the cast bringing this true story of friendship to life.
Until recently, Lifetime movies have been fairly cheesy, "so bad it's good" entertainment, but there have been a few genuinely good ones, especially in recent years. And if I were the betting type, I'd put good money on Patsy and Loretta being legitimately amazing. Based on the friendship between country legends Patsy Cline and Loretta Lynn, the trailer is already generating a ton of buzz.
Article continues below advertisement
Here's everything you need to know about the Patsy and Loretta Lifetime movie cast.
Let's start with casting, which is pretty impeccable. Two absolute Broadway legends were tapped to fill the title roles. Megan Hilty may be best known for work on shows like Smash and The Good Wife, but she's an accomplished stage actress as well. And Jessie Mueller, who plays Loretta Lynn, has one Tony win for Best Actress in a Musical — and if Waitress hadn't debuted the same year as Hamilton, it would almost certainly be two— plus an additional three nominations.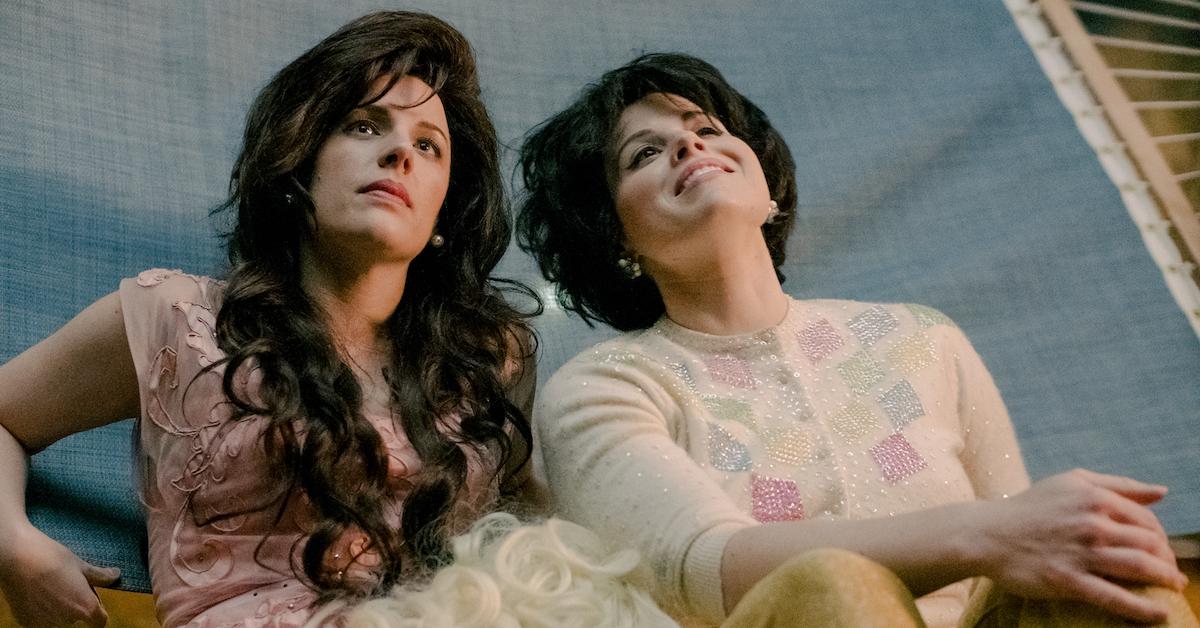 Article continues below advertisement
The supporting cast includes even more Broadway talent. Jessie is reunited with her Waitress co-star Joe Tippet, and it seems he'll be playing a similar role as Loretta's abusive husband, Doolittle, who passed away in 1996.
The talent behind the camera is just as promising. They have an ideal director in Callie Khouri, creator of the series Nashville and also the writer behind Thelma and Louise. The script for Patsy and Loretta is written by Angelina Burnett, who has written for acclaimed shows like The Americans, Hannibal, and Genius: Einstein.
The true story of Patsy and Loretta's friendship is also super compelling.
Article continues below advertisement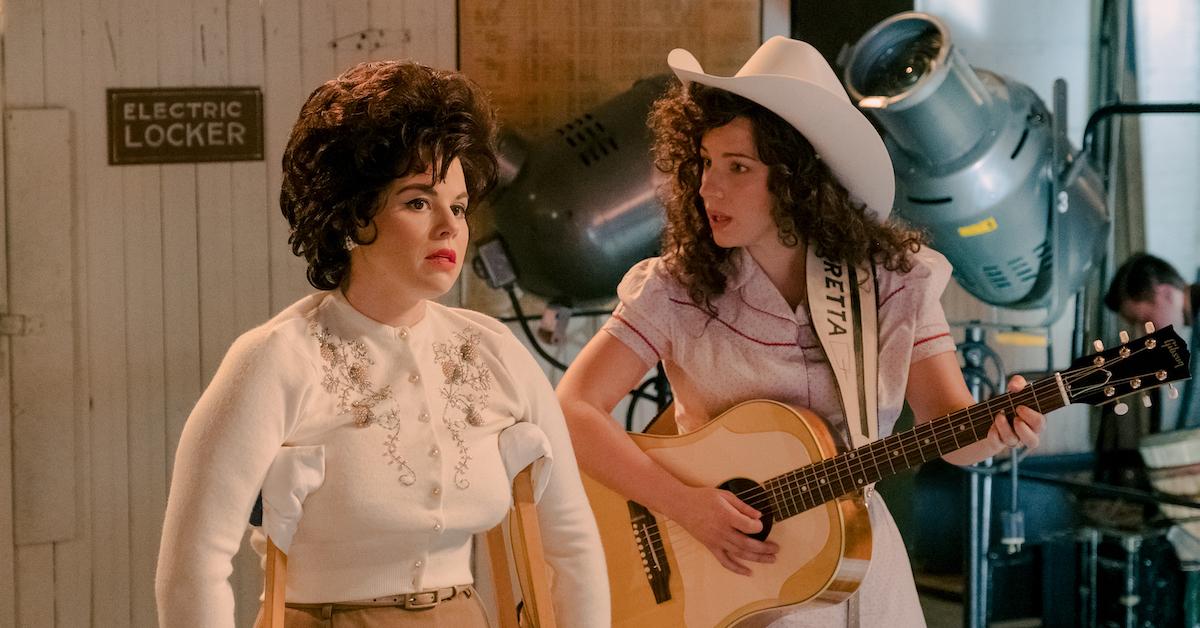 Another reason this movie is so exciting is the real-life story it portrays. So much of media highlights women competing with each other, which was never the case for these two country legends. The music industry has never been easy for women, but it was especially tough in the '50s and '60s when these two singers came into each other's orbits.
Article continues below advertisement
But rather than see each other as competition, the women became great friends. In 1961, Patsy was in a car accident with her brother, Sam. While she was in the hospital, recovering, Loretta — who was on the rise but nowhere near Patsy's level of fame — dedicated her performance on the radio program Ernest Tubb's Midnite Jamboree to Patsy and performed the singer's greatest hit to date, "I Fall to Pieces."
Article continues below advertisement
Rather than feel threatened by the up and comer, Patsy took Loretta under her wing and a deep sisterhood blossomed between them. Tragically, their friendship was cut short in 1963 when Patsy was killed in a plane crash along with fellow country stars Cowboy Copas and Hawkshaw Hawkins, as well as their pilot, Randy Hughes. Loretta paid tribute to her late mentor and friend in 1977 with a tribute album called I Remember Patsy.
It's pretty awesome to see Lifetime go from stories of jealous women to one of successful women who chose to support rather than tear each other down.
Patsy and Loretta premieres on Lifetime on Saturday, Oct. 19 at 8 p.m. ET.