Everything We Know About Lifetime's 'The College Admissions Scandal'
Get all the details on the upcoming Lifetime movie 'The College Admission Scandal,' including the talented cast, premiere date, and more.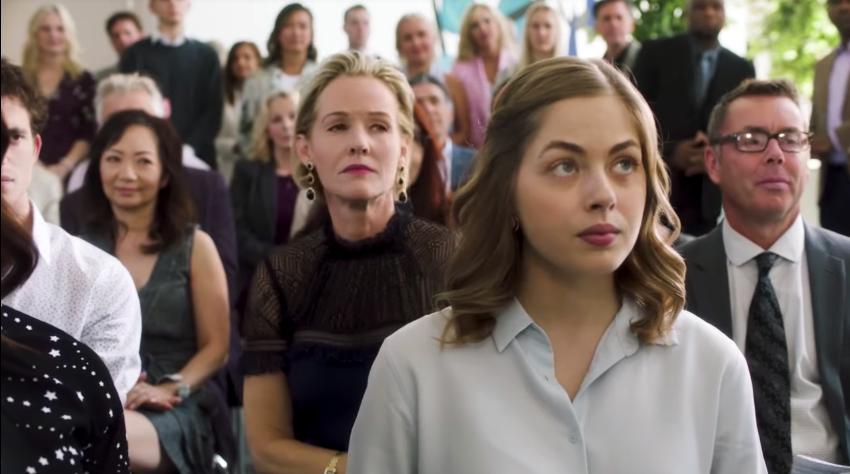 The dust hasn't even settled yet, but Lifetime immediately jumped at the opportunity to turn the infamous college admissions scandal into their newest TV flick. Only a few months after the investigation and charges were made public, the channel has now released its new trailer for The College Admissions Scandal and it's just as dramatic as you'd expect.
Article continues below advertisement
The film is based on the real-life conspiracy that involved parents trying to influence undergraduate admissions decisions. Nicknamed Operation Varsity Blues, the FBI investigation led to over 50 parents and athletic administrators being charged for their involvement. Among those names were Felicity Huffman and Lori Loughlin, both of whom are still dealing with the fallout as we speak.
But if you haven't been following the details of the cheating scandal too closely — not to worry. Lifetime's got you covered with their upcoming film adaptation, which is closely based on the real events.
Article continues below advertisement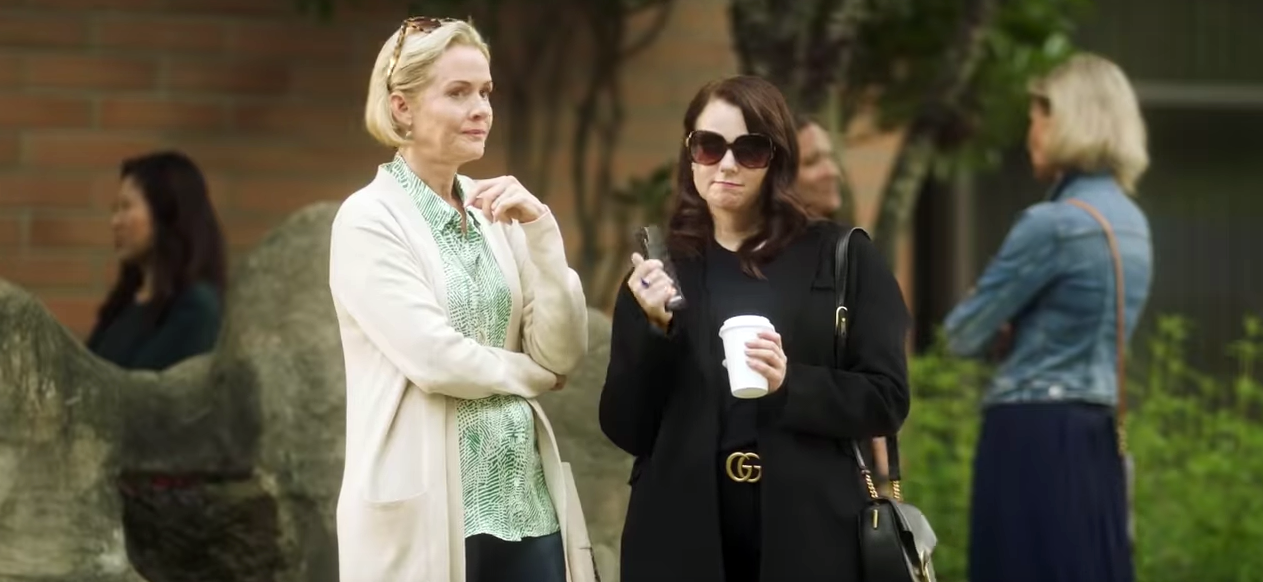 What will the Lifetime movie The College Admissions Scandal focus on?
Although dozens of people were charged in the scandal, the story is mainly based on the most famous names associated with the conspiracy.
Article continues below advertisement
The official description reads: "College Admissions Scandal will follow two wealthy mothers who share an obsession with getting their teenagers into the best possible college. When charismatic college admissions consultant, Rick Singer, offers a side door into the prestigious institutions of their dreams, they willingly partake with visions of coveted acceptance letters in their heads."
Who's involved in the film?
The TV drama, which was directed by Adam Salky, features Penelope Ann Miller and Mia Kirshner as Caroline and Bethany, the wealthy mothers who illegally try to get their kids into top schools. And the charismatic Rick, aka the mastermind behind the whole thing, is played by Michael Shanks.
But here's a fun fact: Penelope once shared the screen with Felicity in ABC's American Crime in 2015. Who knew that she'd go on to star in a film that's based on her co-star's life?
Article continues below advertisement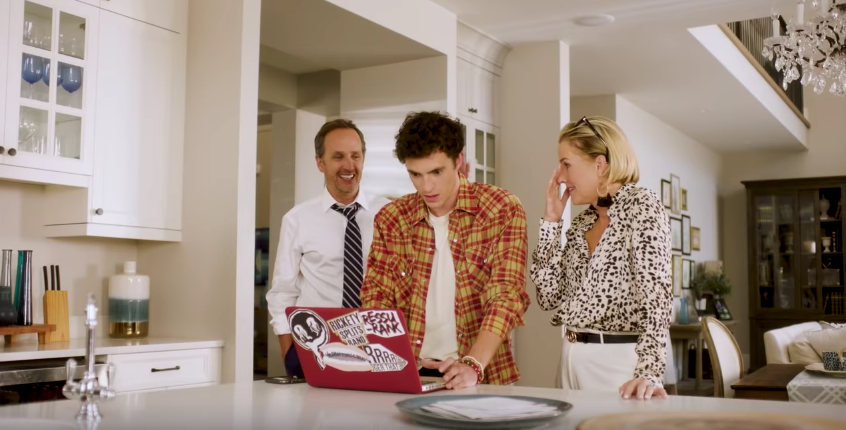 Will the events be true to real life?
It's not exactly a documentary since the main characters are largely fictional. But considering how closely their actions mirror those of Felicity and Lori's, it might as well be.
For instance, Penelope's character, Caroline, helps her son by having his answers altered on his SAT but doesn't tell him about it, which is exactly what Felicity confessed to doing with her daughter.
Article continues below advertisement
Also, Mia's character talks her daughter into taking staged photos so it looks like she's a star athlete, much like how Lori got her daughters to pass themselves off as crew recruits to get into the University of Southern California. So yeah, it's safe to say that most of the events aren't made up.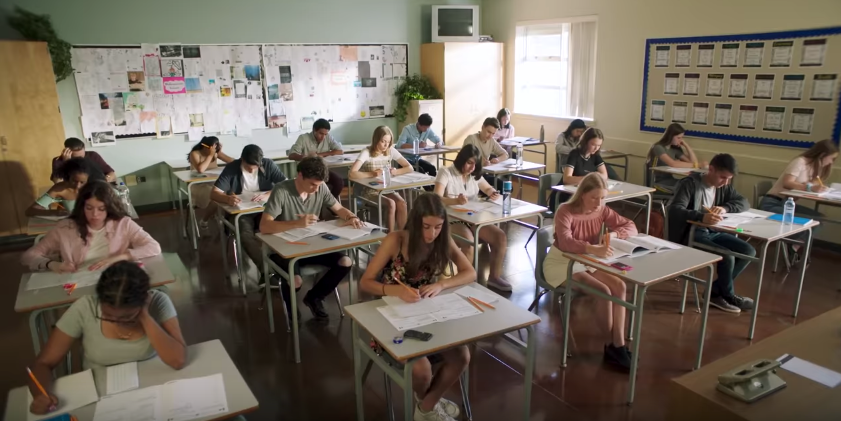 Article continues below advertisement
When will the movie premiere?
You'll get to see all the drama unfold when it premieres on Lifetime on Oct. 12 at 8 p.m. ET. But this won't be the only adaptation we see in the future. Annapurna TV is also working on a limited series that will follow Operation Varsity Blues.
They've secured the rights to Accepted, an upcoming book by Wall Street Journal reporters Melissa Korn and Jen Levitz that will tackle the scandal and be the main inspiration for the series. No details have been released yet, in terms of the cast and when it will premiere. But we're expecting to see quite a bit of drama and we are so ready for it.