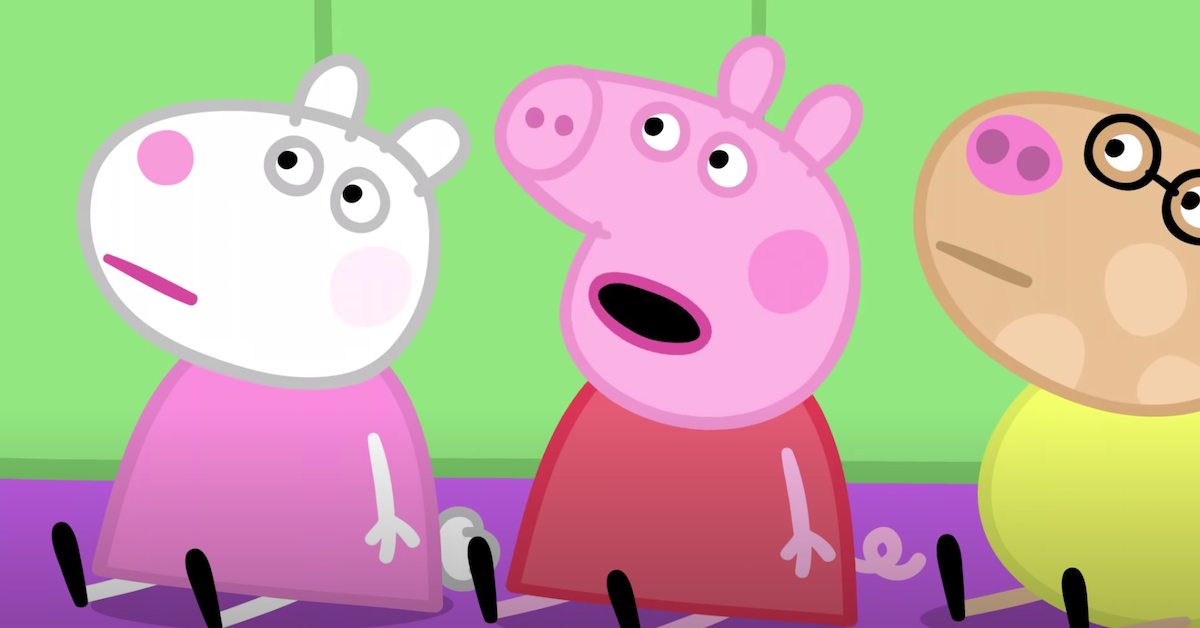 This 'Peppa Pig' Backstory Is a Seriously Freaky Take on the Popular Kids' Show
Parents of preschoolers may think they know everything about Peppa, George, Mummy Pig, and Daddy Pig, but this 'Peppa Pig's disturbing backstory.
If you've had a preschooler within the past eight years or so, then you're likely well-acquainted with the British kids' show Peppa Pig. In the U.S., the reruns of the show — which feature a pig named Peppa, her little brother, George, and of course, Mummy and Daddy Pig — air often on Nick Jr. Between the characters' British accents and the relatable kid shenanigans that play out, both parents and their children have delighted in the U.K.-based animated series since 2004.
Article continues below advertisement
Each 5-minute episode of Peppa Pig features simplistic drawings, bright colors, and (typically) everyday situations faced by parents and their young children. The fact that each storyline is so short and simple makes the series great for little ones who tend to have short attention spans. (Not to mention, being a fan of the show tends to cause toddlers to develop somewhat of a British accent — which is hilariously adorable.) It's no wonder the series is a hit across the world.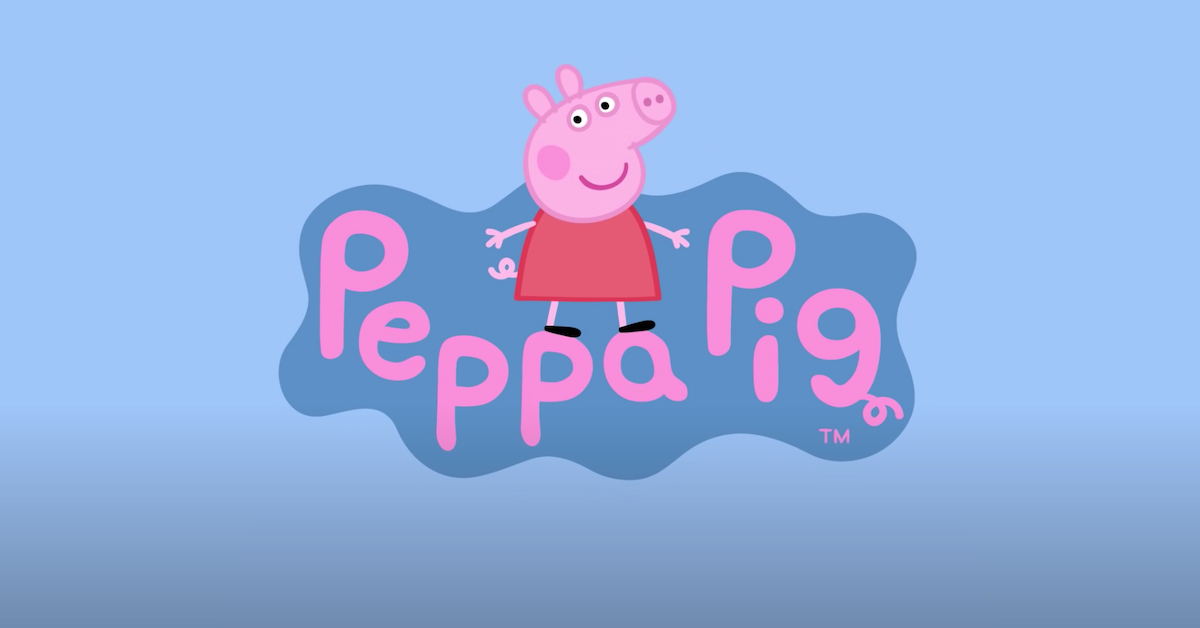 Article continues below advertisement
So what is 'Peppa Pig's' backstory anyway?
The actual backstory of Peppa Pig isn't all that complicated, as the series focuses on 4-year-old Peppa, her 2-year-old brother, and their parents as they navigate life as a family. Daddy Pig works as a structural engineer while Mummy Pig is sometimes shown working from home on her computer. (But mostly, she's tasked with caring for Peppa and George when they're not at playgroup).
This alternate 'Peppa Pig' backstory is seriously creepy.
Evidently, there's an entirely different "backstory" to Peppa Pig than what first meets the eye — and chances are, you've never heard of it. But once you do, we can guarantee you'll never view the cheeky piggy and her animal friends in the same light again.
Article continues below advertisement
Over on the social storytelling platform, Wattpad, exists a Peppa Pig backstory that is bound to send chills down your spine. There, a user by the name of animegeek00 has published a fan-fiction collection called "Time to ruin your childhood!" — and it definitely delivers. Because in this alternate backstory for Peppa Pig, all of the show's characters are in a sort of afterlife following their deaths as humans.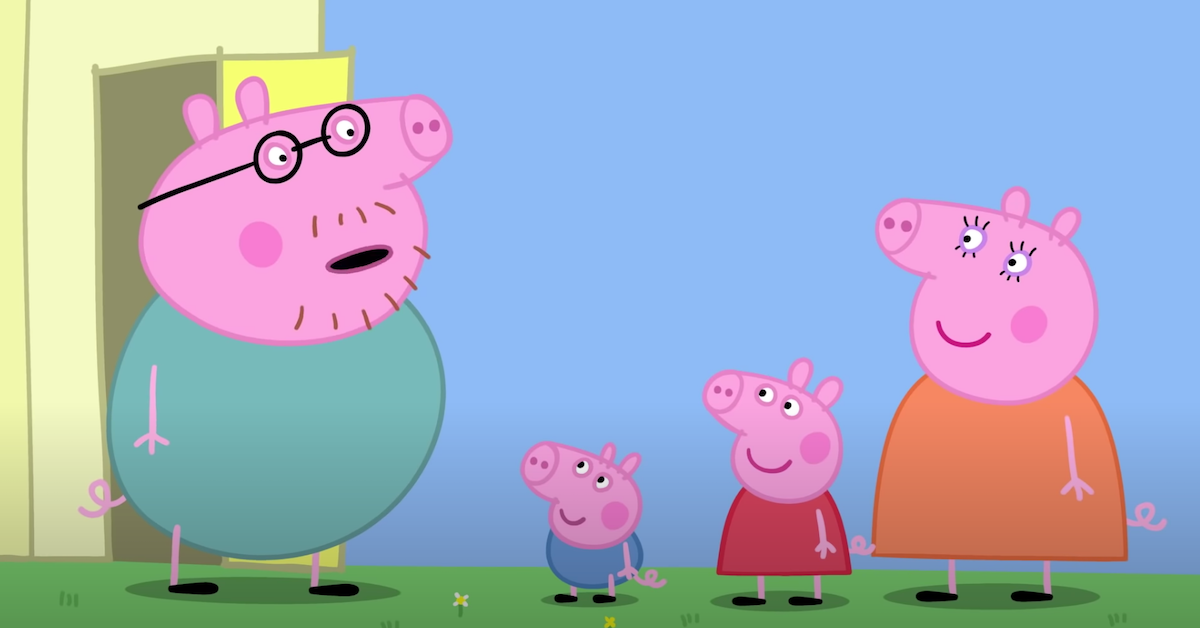 Article continues below advertisement
"Peppa was never a healthy child. She was usually ill and spent her short life in a hospital bed," the titular character's backstory reads. "One night, Peppa's parents decided it would be best if they euthanised her. So that night, Peppa fell asleep and she was injected with a poison thus killing her. This causes Peppa to want to be a fairy as her last dream was about fairies."
Well, then. The rest of Peppa's family did not fare well after her death, in case you were wondering.
"Peppa's parents could not live with the guilt of killing their child," animegeek00 wrote. "After six agonising months of George asking where his sister had gone, Daddy pig snapped. He took a knife and killed himself, his wife and child."
Article continues below advertisement
Suzy Sheep's backstory isn't very cheery, either: "She was always a happy child and loved playing on her bike," according to the Wattpad user. "She wanted to be a nurse as she progressed in her life. One sunny day, Suzy was riding her bike when she was run over by an oncoming truck. The impact caused her to die immediately. In her after Suzy is usually found wearing a nurse costume."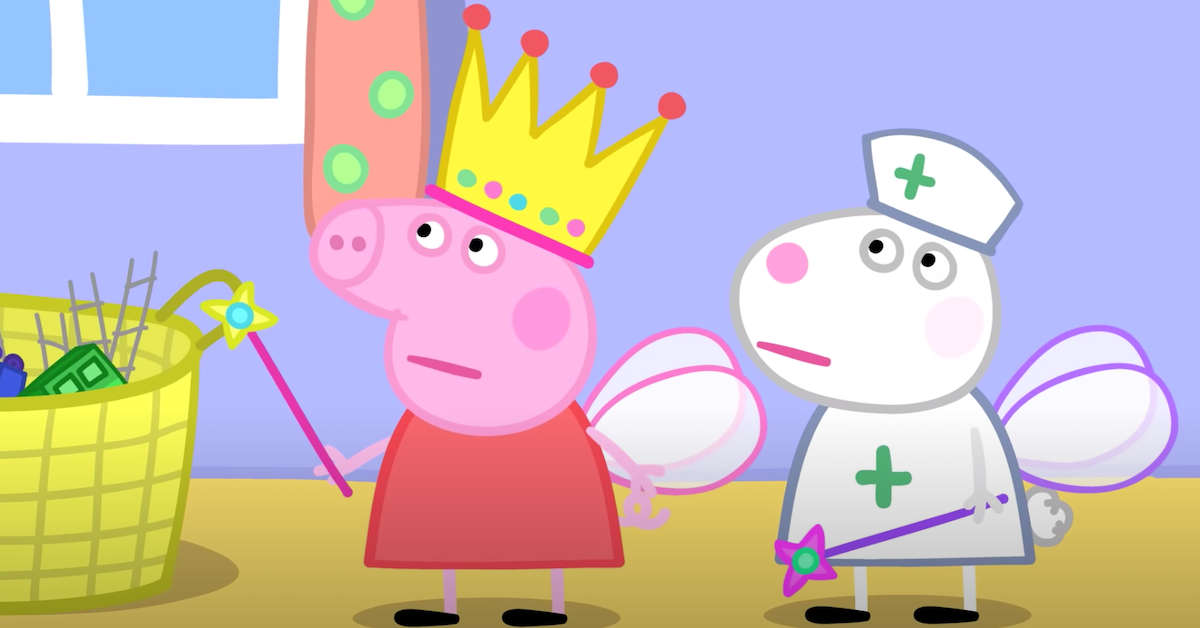 Article continues below advertisement
Suzy Sheep's untimely death caused Mummy Sheep's demise, as well. "Already hooked on alcohol, she started taking crack cocaine and heroin," according to this particular backstory. "She got a deep-depression and died of drug overdose."
Another death that came in connection with Suzy's: Mr. Zebra. Because he was the one who was driving the truck that killed Suzy.
"He was not sent to prison but lost his driver's license and job," animegeek00 wrote. "Due to this, he lost his house, wife, and money and died living on the streets. (This is why Suzy and Mr. Zebra have never been seen in an episode together.)"
Suddenly, it all makes sense.
Article continues below advertisement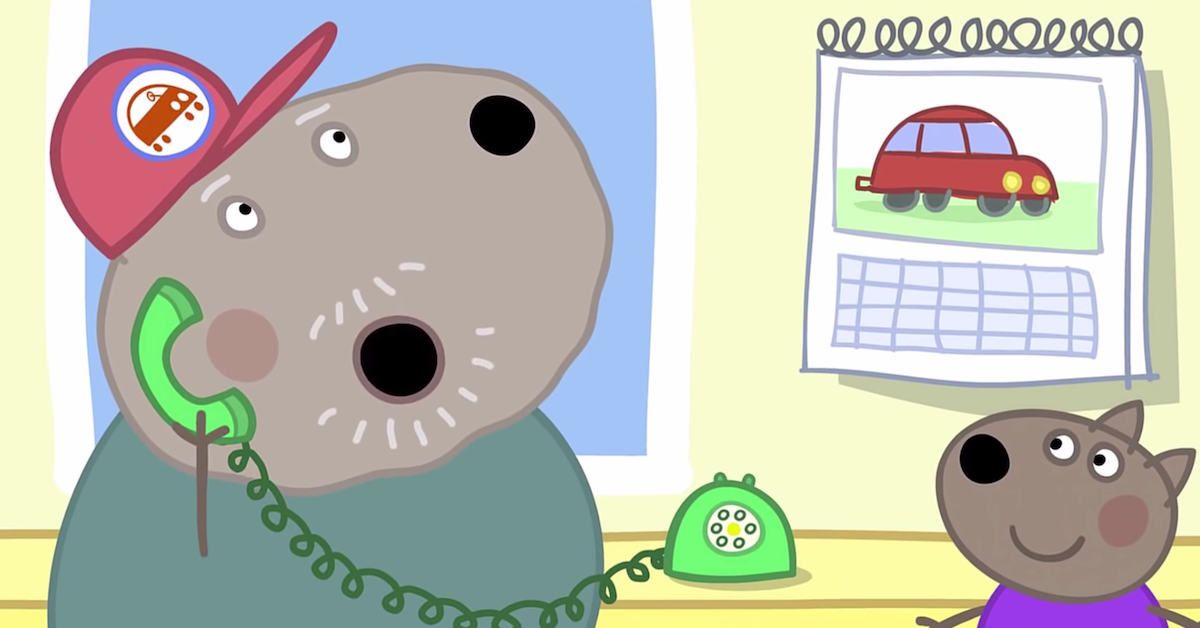 Grandpa Dog, Mummy Dog, and Danny Dog suffered pretty depressing fates as well — which seems to be a pattern with animegeek00.
Article continues below advertisement
"Grand dog had taken Danny on a sail around when a storm broke out. Lightning hit the boat which set it alight. Grandpa Dog was burnt to death while Danny drowned," they wrote. "Mummy dog was killed at the garage. She was fixing the car when it malfunctioned and killed her. This is why she is never ever seen at Grandpa Dog's garage and why Grandpa Dog doesn't like taking Danny on a boat."
Meanwhile, Pedro Pony was a geek in his human form who was drowned by bullies; Cousin Chloe jumped off the roof of her house when her parents wouldn't buy her a puppet theater (and then her parents followed suit when they learned they were expecting a baby); Madame Gazelle accidentally burned down her human schoolhouse while baking cookies for the children; and Grandpa Pig died when Peppa's treehouse fell on him in the garden.
Article continues below advertisement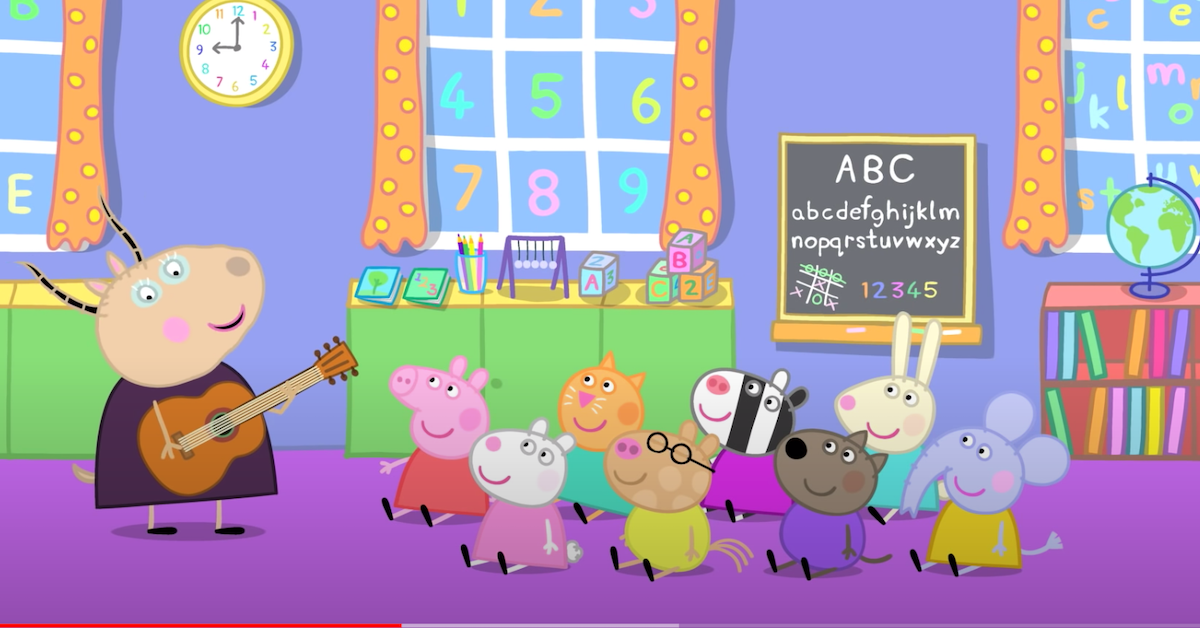 It turns out, Grandma Pig was the very last to die — which brings this disturbing Peppa Pig backstory full circle because the show's reality only exists in her imagination.
"Grandma Pig is schizophrenic and is also taking multiple drugs. All of the characters of Peppa Pig are all of her loved ones," concluded animegeek00. "Grandma Pig is a widow, in grief, and fully alone. So her schizophrenia took over and transported her to a world where her loved ones are alive and well."
Well, we're sufficiently creeped out. How about you?