Man Storms out of Pet Owner's Home After Learning Their Dog's Name Is "Stupid"
A pet owner revealed that a man stormed out of their apartment because they named their dog Stupid. Here's what the internet has to say.
If you ever find yourself with nothing to do, we suggest you spend some time mindlessly scrolling through the "Am I the A------" subreddit. Every day, many people take to AITA to explain their real-world interpersonal disputes and receive judgment (or support) from fellow Redditors.
Article continues below advertisement
On June 23, 2020, a person took to the popular subreddit to discuss an interaction with a guy they met at a bar. The original poster, who goes by the handle u/StupidThrowawayTho, said this man got mad at the OP for naming their dog Stupid. Read on for more details. Plus, stick around to see who fellow Redditors deemed the a------.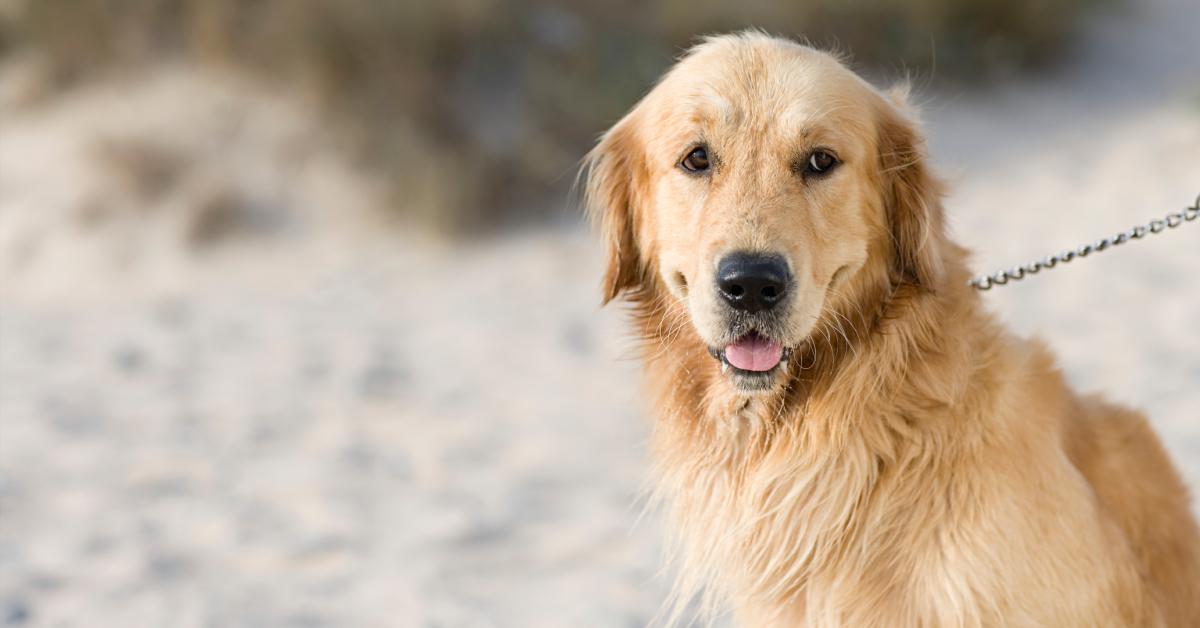 Article continues below advertisement
A man got mad at a pet owner for naming their dog Stupid.
The pet owner first provided context, revealing they got a brown curly retriever for their 15th birthday. The OP added they were allowed to name the pup and decided on "Stupid" — why? Well, the OP thought it was "hilarious." Also, the dog walked straight into a fly-wire door when the OP first got him.
The OP started regretting the name as they got older and wished their parents had stopped them from making such an immature decision. However, they still find it "amusing" and have resorted to the nickname "Stu."
Article continues below advertisement
The OP then went into the story, revealing they are 24 years old and have since moved out with "Stu," who's nearing the end of his life. One day, they met a "super sweet" guy at a bar who loved animals. The pair went back to the OP's apartment, which is where things started to go downhill.
Article continues below advertisement
After the OP introduced their dog with the "funny" line, "This is my dog, he's Stupid," the man wasn't too thrilled. He told the OP, "Don't call him Stupid, he's just a dog." The OP explained the situation, but in the end, the man stormed out and called the OP an a------ for being mean to the pup.
"As far as I'm concerned, the dog doesn't know, I treat him the same, I call him Stu anyway without fail, and people usually find it funny, with some exceptions of people commenting on it over the years," the OP wrote before asking the well-known question we all love: "Am I the A------?"
Article continues below advertisement
Reddit users believe the OP is not the a------.
In the end, fellow Redditors agreed that the OP is not the a------. The top comment urged the OP to forget about the random guy: "NTA. It's just a stupidly cute name with loving intentions. Random bar guy's opinions don't matter."
Article continues below advertisement
Others also took the OP's side, with one saying they "called my two cats Dumb and Dumber."
"NTA. At first, I thought maybe, [because] what if you respected your dog less as time went on [because] you always insulted him? But then I read your explanation, and clearly, it was just [you] being a kid," another Redditor said. "Stu is a great name. As long as his name being Stupid doesn't make you actually think less of him, I think it's OK."
Article continues below advertisement
"NTA, but I can't believe your parents just let you go ahead with it," wrote another Redditor. "As long as you've given him a happy and healthy life, then it doesn't matter what you call him."
Redditor u/peperomianation commented, "I don't get how people think it is an a------ move to call a dog that. I mean, it's literally just a dog, NOT a human being. The guy you were talking to needs to get a life. He got his nose so out of joint for something that has absolutely no negative impact on his life whatsoever."
Where do you stand? Is the OP wrong for naming their dog "Stupid"? Let us know!