TikToker Claims Woman Saved Her from "Gym Creep" After She Noticed Him Mess with Her Water Bottle
A woman shares the harrowing situation she encountered with a "creep" who followed her into her pilates gym and chased after her when class was over.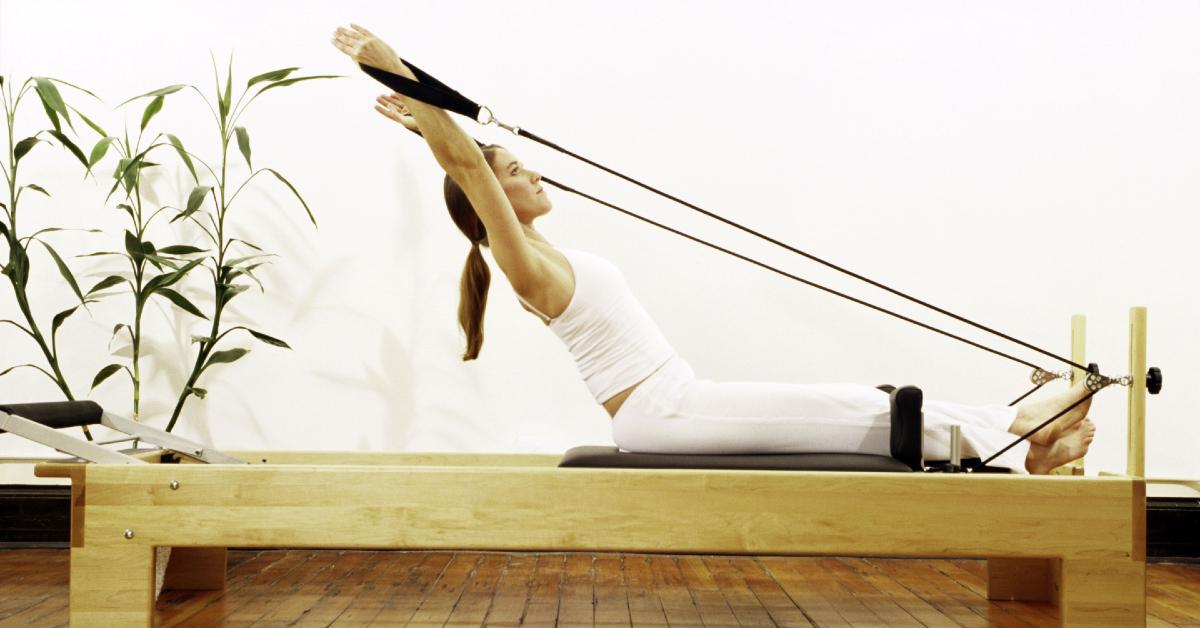 Jenn Cooke posted a now-viral TikTok about an experience at her pilates gym, where a strange man followed her inside, tampered with her water bottle when she wasn't paying attention and began stalking her after her class was over.
Article continues below advertisement
Jen discussed the scary situation in the clip that's been shared over 3,500 times on the popular social media platform, "I really debated whether I was gonna post this or not, but I feel like I should because a lot of women have posted their stories of scary things that have happened to them."
She continued, "And that's made me like hyper-aware and vigilant and I honestly think that's probably what saved my life this weekend and so I wanna share what happened and just take this as a reminder to be hyper-aware. I was almost trafficked or taken, abducted, whatever you want to call it from my Pilates class on Sunday."
Article continues below advertisement
"It's just disgusting that this happens but a man followed me into my Pilates studio and I was not aware I don't know where he started following me it scares me that I didn't know this and I didn't notice but I put my stuff down at my reformer, which is like, the pilates machine and then I walked back to the bathroom and I became aware of him when he came back to the bathroom."
Article continues below advertisement
It was at this moment that Jen knew something was off, " So he apparently paid cash and was a walk-in. He's in cargo shorts. You don't wear cargo shorts to pilates, like, this guy was clearly just, anyways, he had an agenda. He comes back to the bathroom starts making these — like weird conversation with me, it's very forward, very bold, wanted to know like where I'm from, what classes I go to, how long have I been going to the studio, do I come here a lot, like it was weird."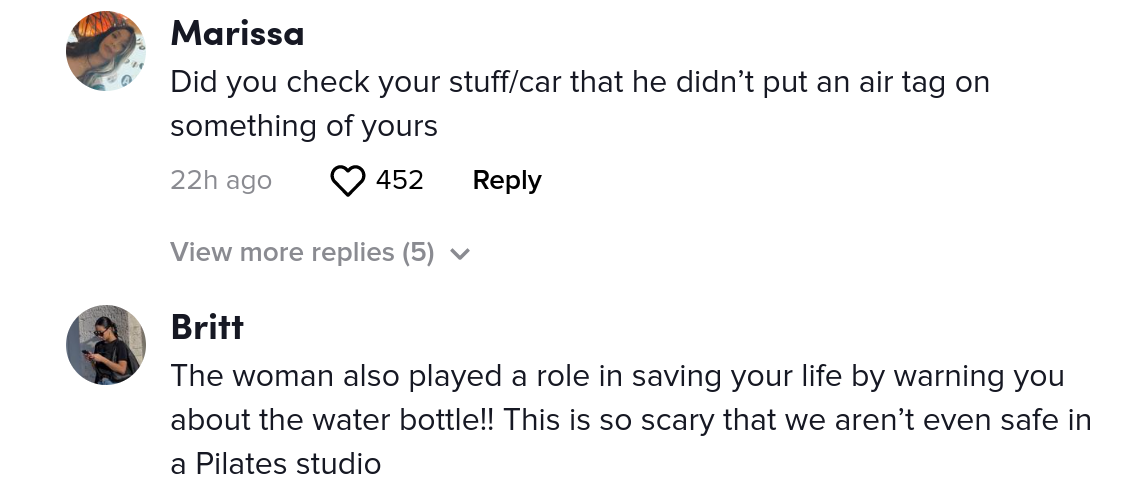 Article continues below advertisement
"But I was just like, you know what, you meet weird people I just wrote him off I just didn't think anything of it I was like that was odd. I got back to my reformer, the lady on the reformer next to mine was like hey, that's your stuff right? And I was like yeah, she goes, it was weird some guy was like messing with your water bottle — it was just weird he went to the bathroom."

Article continues below advertisement
"So then I was like oh my God, my instinct was right. So I didn't drink out of my water bottle anymore which I think was probably the big thing that saved me, so don't leave your water bottle anywhere. Ever. Even in places that you feel safe like your home pilates studio...it just really pisses me off that us as women have to deal with this."

Article continues below advertisement
"But, anyways, he's staring at me the whole time at the end try to get out just as quick as I can. I call my mom I tell her what happened. Um, he literally, like peels his car out. I've made like, two blocks, by this point. He peels his car out, across traffic and people are honking at him, he's making a whole scene, he's like, hey babe, hey it's me from pilates. He pulls up right next to me and he starts to get out of his car, 'you're single right?'"

Article continues below advertisement
Jenn responded, "No I'm on the phone with my husband (my mom) and he didn't care. He wanted me in that car, now. I ran and it was like, cars were coming this way and I was on the sidewalk this way [the opposite direction of traffic] so he wasn't able to easily turn around so I made it home. I ended up going back to the pilates studio..."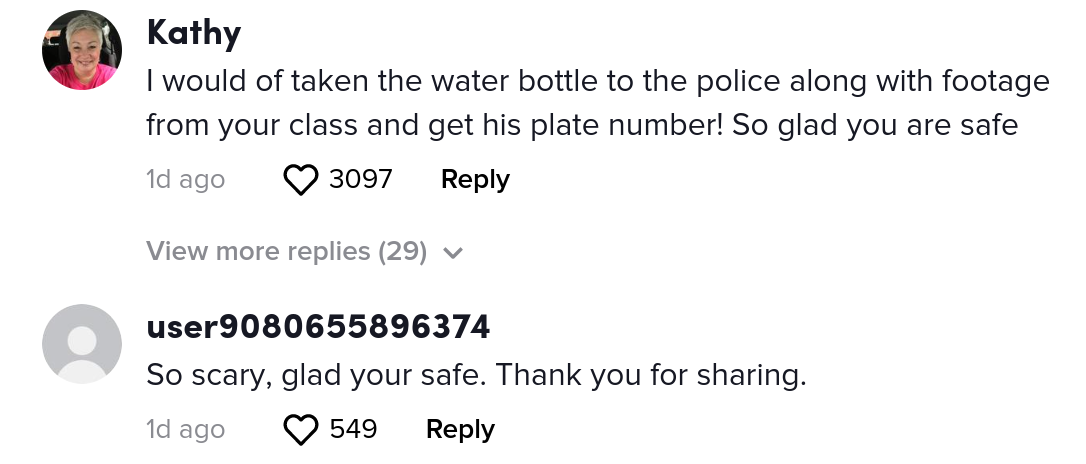 Article continues below advertisement
In a caption on the video she writes: "I told the Pilates studio what happened today & they had security footage confirming everything and are taking action with police."

Article continues below advertisement
In a follow-up video, Jenn mentioned that many other women told her they had similar experiences and even referenced the recent kidnapping of .
Many TikTokers suggested that Jenn bring the water bottle to the police station to get it tested. As of now, she hasn't posted any updates or details regarding the investigation into the incident or any progress authorities have made on locating the "creep" who followed her into the pilates studio.