"She Looks Like a Nice Computer-Generated Lady Having Some Rough Times," Says Loab's Creator (EXCLUSIVE)
The recent discovery of an AI creation called Loab is described as a bit of a horror movie on social media. The person who discovered it thinks otherwise.
Artificial intelligence (AI) has proven to be an endless source of fascination and fear for anyone using the internet today, which is most of us. However, one could argue that our desire to hold the concept of AI at arm's length began long before the internet existed. Movies like 1984's The Terminator have taught us that if machines become self-aware, the first thing they will do is try to destroy us, which is baffling. To quote Wanda June in Stephen King's Maximum Overdrive: "We made you!"
Article continues below advertisement
Recently, an artist/musician who calls themselves Supercomposite on Twitter discovered a woman who they began referring to as Loab. What separated Loab from other AI was laid out in a Twitter thread that began innocently enough and ended quite dark. However, Loab's creator has a great deal of affection for her and was more than willing to chat with Distractify about who Loab is and how she came to be.
So, what is Loab? Baby, don't hurt us.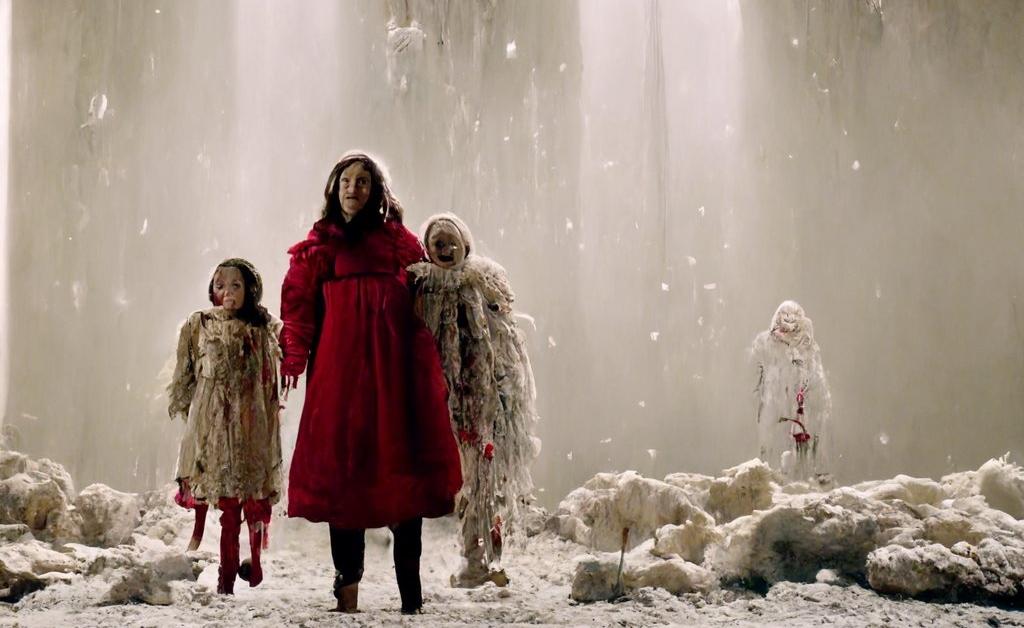 Article continues below advertisement
What is Loab?
A better question to ask could be: Who is Loab? In the Twitter thread about Loab's discovery, Supercomposite said "her presence is persistent, and she haunts every image she touches."
When we reached out to Supercomposite for some answers, we were also looking for an explanation in layman's terms. If you're someone who is not well-versed in technology, this is definitely for you.
It all began when Supercomposite used the negative weight (opposite) of the prompt "Brando::-1" (as in Marlon Brando), which spit out a logo. Naturally they assumed the negative weight of that logo might produce Marlon Brando again. That did not happen.
"I basically prompted to do the opposite of a logo. It's trying to go as far away as possible that an image can go from being a logo," Supercomposite told us. "Faces are really common in images, so it's not surprising it landed on a face."
But again, the face it landed on was not Marlon Brando's.
Article continues below advertisement
Here, a "prompt" is the command you're giving the AI. It then uses "heaps of captioned images and basically does a statistical analysis of them," said Supercomposite. "When you prompt the AI, it tries to use its statistical 'knowledge' that it got from that training process. It tries to statistically optimize a picture to match your prompt."
Of course, nothing is perfect, not even machines. Loab is "some cluster of statistical data that accidentally got grouped together by the AI and basically made a coherent totally new person."
Article continues below advertisement
What's interesting about Loab (and perhaps a wee bit scary, depending on how you slice it), is her penchant for disturbing imagery. Once she came into being, her image was able to be reused. For some reason, AI "grasps her characteristics way more than celebrities it has seen a ton of pictures of."
Something like Loab is pretty common; what wasn't was the fact that "she makes things explode into gore." Supercomposite's explanation for Loab's horror mindset was, "I guess her little area in the data distribution is next to some nasty stuff."
Despite the AI images she produced, we should not fear Loab.
Essentially, combining Loab with any image would produce something that skewed heavily into the grotesque. Within the Twitter thread, Supercomposite showed what happened when Loab was merged with the rendering of a "hyper-compressed glass tunnel surrounded by angels, in the style of Wes Anderson." The result was haunting and allowed us to see what a scary Wes Anderson movie might look like.
Article continues below advertisement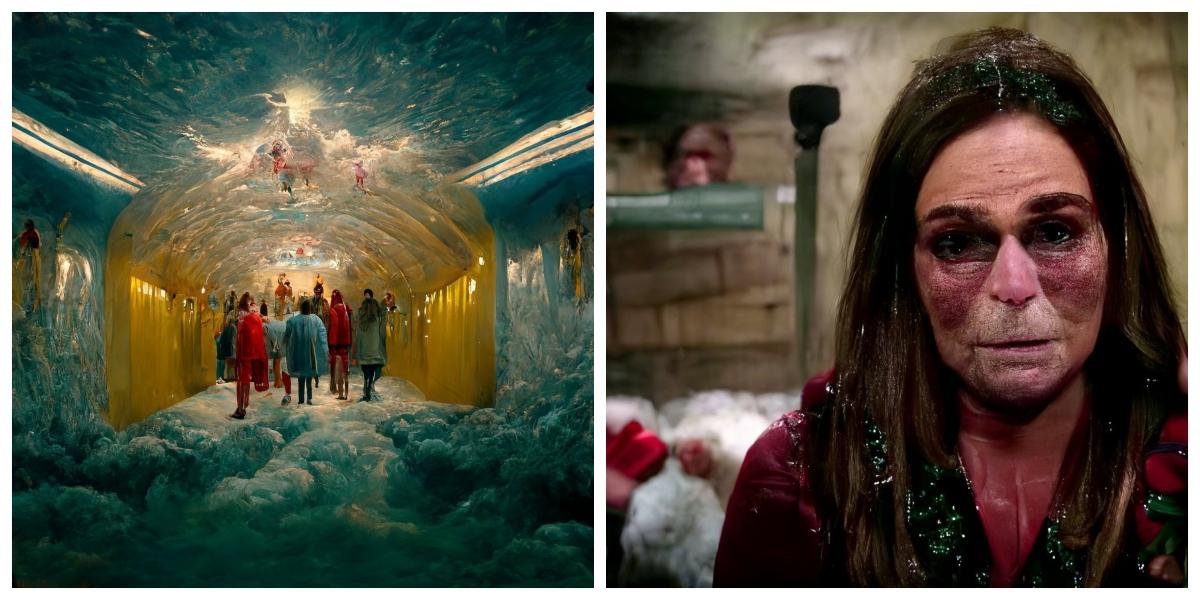 Supercomposite opted not to share some of the more upsetting results of Loab's work. There's no escaping the darkness in what they did share, but Loab herself appears almost lonely. It's as if she doesn't want to take part in what she's doing, like she has no choice.
And in a sense, Loab does not. She's AI but she's still at the mercy of a prompt. In fact, one could liken some of Loab's creations to the powerlessness some feel when they're being driven by an untreated mental illness. You're you, but you're not you.
If you look at Loab not as a creature in a horror movie but as someone trapped in their own mind, she takes on an entirely different kind of life. Her creator doesn't find her frightening at all.
"I think she looks like a nice computer-generated lady having some rough times. I want to be her friend," Supercomposite said. And isn't that what we all want?
You can see more results of Loab on Supercomposite's Twitter thread, however, be warned that the thread contains photos that some may find disturbing.