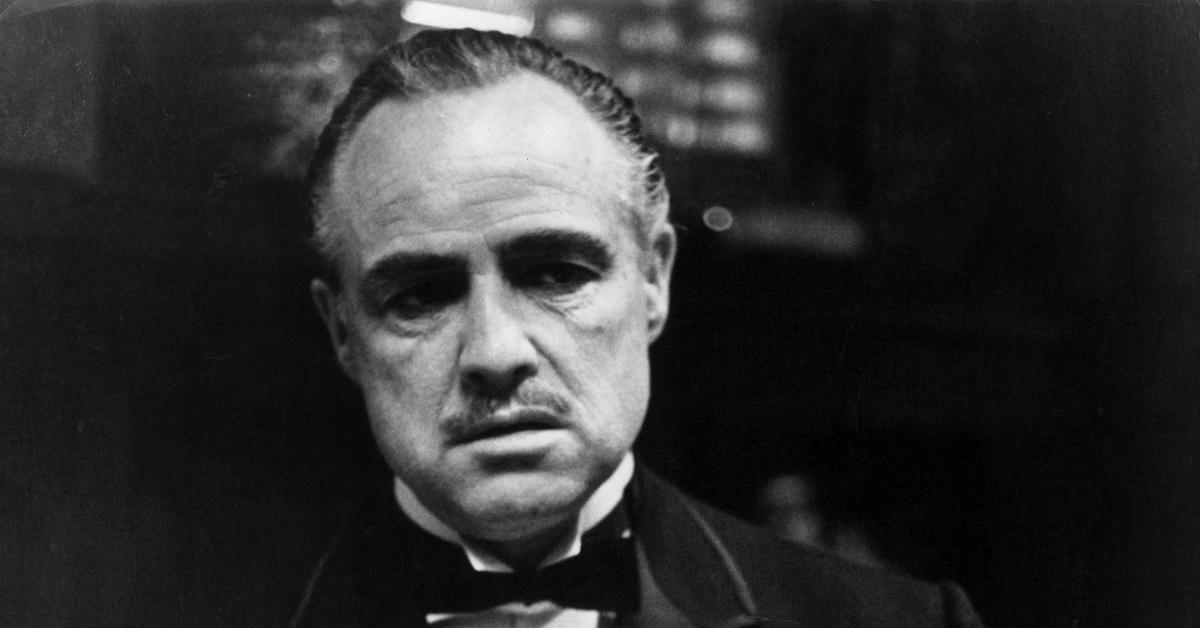 Marlon Brando Refused His Oscar in 1973 — Why Didn't He Accept the Award?
In what has to be one of the most delayed apologies in history, the Academy of Motion Picture Arts and Sciences recently released an apology to Sacheen Littlefeather, the woman who refused Marlon Brando's Best Actor Oscar during the 1973 awards ceremony on his behalf. The apology was more than warranted, as Littlefeather was mistreated both during her 60-second speech and for years afterward. It also led many to wonder, though, why Brando turned down his Oscar, to begin with.
Article continues below advertisement
Why did Marlon Brando refuse his Oscar?
When Marlon Brando won his Oscar for The Godfather, he had already picked up a Best Actor trophy for On the Waterfront. This time, though, he didn't show up to the ceremony, and asked Littlefeather to attend in his stead and refuse the award on his behalf. Littlefeather was working as an actress and activist at the time, and she took to the stage to explain Brando's absence.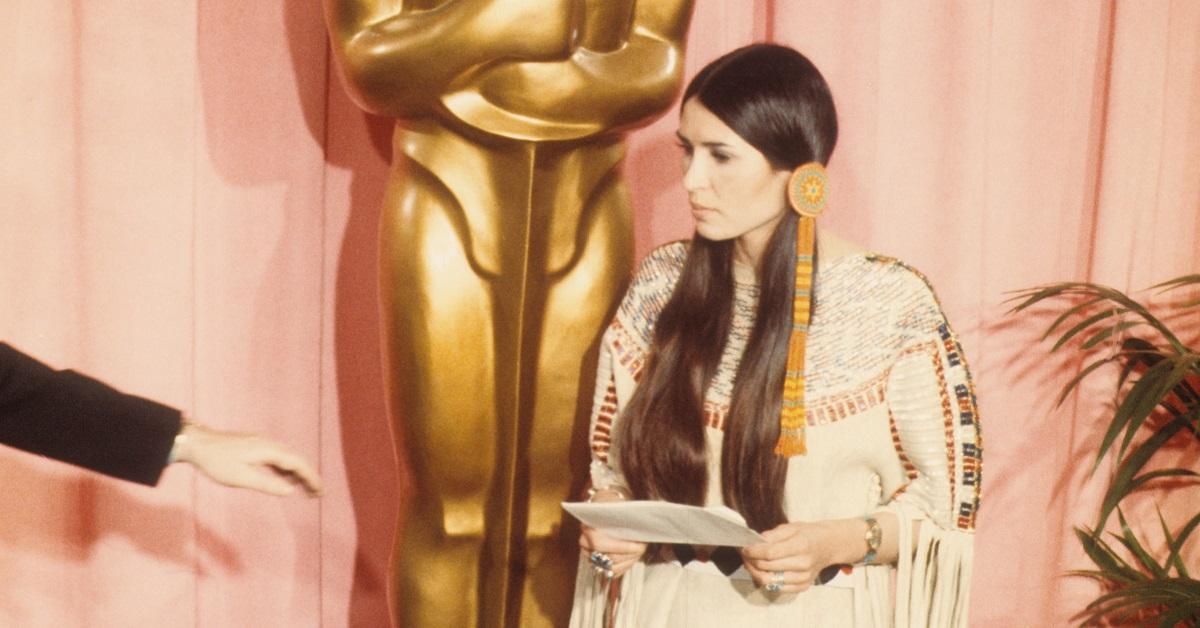 Article continues below advertisement
"[Brando] very regretfully cannot accept this very generous award, and the reasons for this being are the treatment of American Indians today by the film industry," she said when she took the stage to a mix of applause and boos. "I beg at this time that I have not intruded upon this evening, and that we will, in the future, our hearts and our understandings will meet with love and generosity."
CNN also reports that Brando refused to accept the award because of the federal response to Wounded Knee, an incident in which protestors from the American Indian Movement occupied a town in South Dakota and were met with violence.
Although it may seem justified now, Brando's protest and Littlefeather's presence were highly controversial at the time, and much of the consequence for Brando's decision fell on Littlefeather.
Article continues below advertisement
The Academy apologized a little late.
In a letter to Littlefeather signed by former Academy president David Rubin, the institution apologized for how she was treated inside the industry.
"The abuse you endured because of this statement was unwarranted and unjustified," the letter said. "The emotional burden you have lived through and the cost to your own career in our industry are irreparable. For too long the courage you showed has been unacknowledged. For this, we offer both our deepest apologies and our sincere admiration."
Article continues below advertisement
Littlefeather will appear in person at the Academy next month to receive an apology. In a statement about the event, she described it as a "dream come true."
"Regarding the Academy's apology to me, we Indians are very patient people -- it's only been 50 years!" she said. "We need to keep our sense of humor about this at all times. It's our method of survival."
"It is profoundly heartening to see how much has changed since I did not accept the Academy Award 50 years ago," she continued.
Although treatment of Indigenous people in Hollywood is still far from what it could be, this apology offers one small step in the right direction.