Pink Slams Critics of Her Black Lives Matter Post on Instagram
Pink reposted a powerful message from Billie Eilish about why saying, "All lives matter" is inappropriate, and the critics came for her comments. She had no trouble clapping back.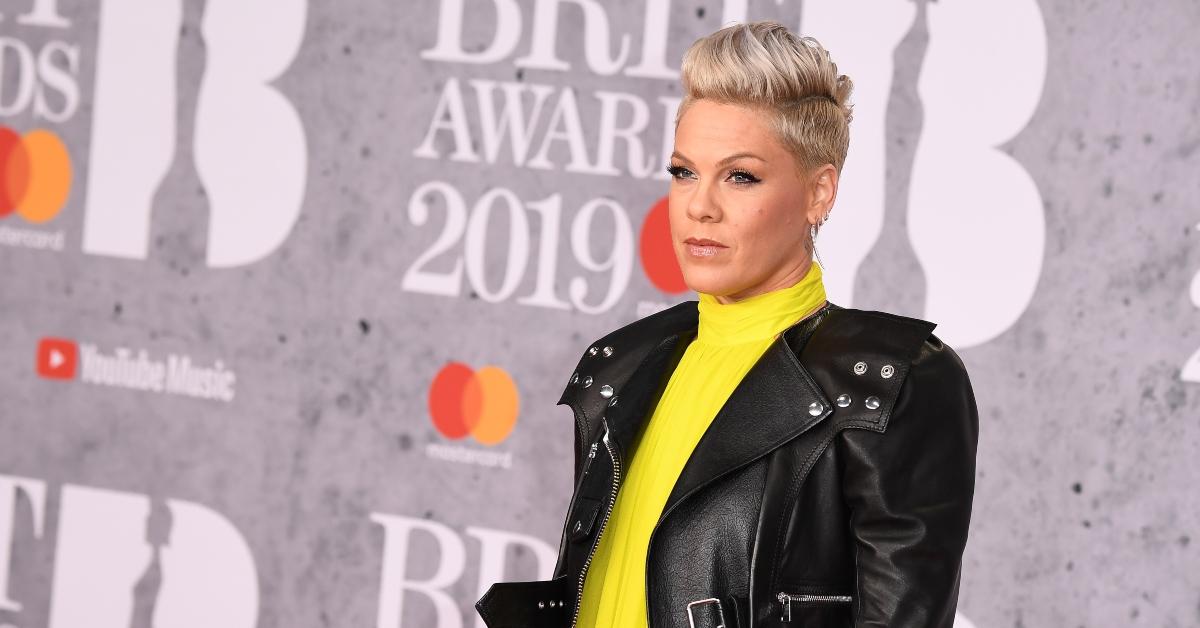 As the United States is rocked by yet another instance of police brutality, celebrities are starting to use their voices to speak up in support of Black Lives Matter. Recently, Pink reposted Billie Eilish's post explaining why "All Lives Matter" is inappropriate, and she got a fair amount of hate for it on Instagram. In true Pink fashion, though, she clapped back and shut them down.
Article continues below advertisement
Singer Billie Eilish, who has upwards of 63 million followers on Instagram, used her platform to explain why "All Lives Matter" does not help the cause. "NO ONE IS SAYING YOUR LIFE DOESN'T MATTER," she wrote in all caps. "NO ONE IS SAYING YOUR LIFE IS NOT HARD. NO ONE IS SAYING LITERALLY ANYTHING AT ALL ABOUT YOU."
Article continues below advertisement
"YOU ARE NOT IN NEED," her post continues. "YOU ARE NOT IN DANGER... YOU ARE PRIVILEGED WHETHER YOU LIKE IT OR NOT. SOCIETY GIVES YOU PRIVILEGE JUST FOR BEING WHITE. YOU CAN BE POOR, YOU CAN BE STRUGGLING.. AND STILL YOUR SKIN COLOR IS GIVING YOU MORE PRIVILEGE."
It's a succinct, impassioned, and accurate statement, and Pink showed her support for Billie's words by reposting them on her own account. In her post, she credited Billie and simply added, "Say it."
Article continues below advertisement
That was enough to garner hate from ignorant people left and right. People wondered why we were making the murder of a black man at the hands of the police "about race," as if this hasn't happened time and time again.
Article continues below advertisement
Article continues below advertisement
But Pink didn't have time for the ignorance. According to US Weekly, one commenter wrote, "Totally get where you're coming from. HOWEVER, as a person with a lawyer brain, I have to say... when you single out one race and say 'that' race matters. You ARE implicitly saying other races don't matter as much. It is automatically inferred... This could happen to ANY ONE OF US! THAT is the atrocity! THAT is the REAL issue. It is not about race."
Pink responded to this nonsense with, "You are the epitome of white privilege and the saddest part is that you don't even hear yourself and probably never will." And it's true.
Article continues below advertisement
If at this point, after George Floyd and Philando Castile and Breonna Taylor and Sandra Bland and Eric Garner and Freddie Gray and so many others, you still believe that "anyone" can be killed by the police without doing a single thing wrong, you are blind to reality.
Article continues below advertisement
It's precisely because of ignorant people like this that Pink and other white people must speak up and have these difficult discussions. The burden should not be on Black people to educate others about the issues they face every day.
It is not enough to not to be racist; we must be actively anti-racist in order to effect much overdue change. Here is a good starter list of resources for white people to educate themselves. Don't let Pink school you. Be like Pink and work to educate others.