Everyone's Making a Big Deal About Bisexual Superman, but Remember Pink Kryptonite?
Many jimmies were rustled when DC Comics debuted Superman's son as bisexual, but they seem to forget about Pink Kryptonite. Is the stuff canon though?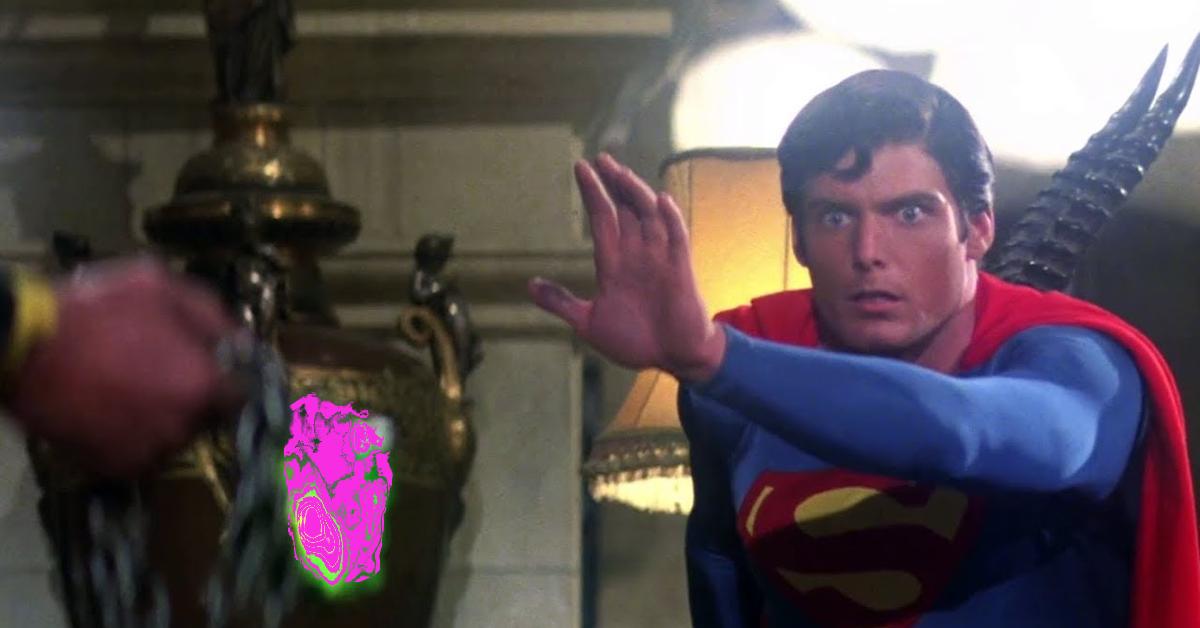 There's no doubt that there are tons of intellectual properties being either reimagined or having their storylines filtered through a lens that differs from their origins. Take the new Chucky show, for instance. Who thought that a slasher flick about a killer doll would turn into a SyFy series that is all about the struggles of coming out as a young gay teen in America?
The latest news regarding Superman now has fans asking if the Man of Steel's brush with Pink Kryptonite is canon or not.
Article continues below advertisement
Is Pink Kryptonite canon?
All right, if you aren't familiar with all of the hullabaloo in the comics world as of late, well, here's the skinny. It was revealed by the creative team at DC that Jon Kent, Superman's son and the current Superman in the comics, will be bisexual.
Article continues below advertisement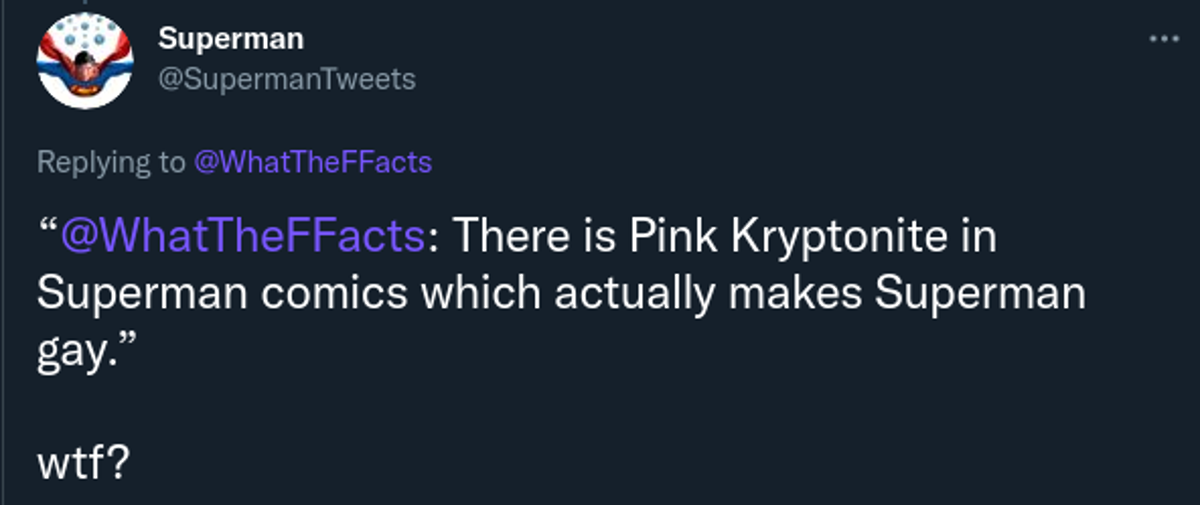 The image of seeing someone donning the same costume as the Last Son of Krypton kissing a pink-haired boy sent some people into a tizzy fit. Corporations can buy and sell our governmental leaders and participate in mass wealth redistribution plans that only further line their pockets and effectively line their coffers with tax dollars, but apparently, don't "tamper" with people's favorite fictional characters' sexual orientations, dagnammit.
Article continues below advertisement
But does Pink Kryptonite really make Superman "gay"?
In case you're wondering, yes, Pink Kryptonite does exist in the DC Universe. However, whether or not it's technically "canon" is another discussion entirely. That's because the substance didn't exist in the "real" Superman timeline. In the comic that it does appear in (Supergirl #79 in 2003), Superman isn't related to Supergirl and he's exposed to the pink stuff.
There's a joke that the specific hue of Kryptonite turns Superman "gay" because he takes notice of Jimmy Olsen's fashion sense. However, in the same comic, he marries Supergirl (he's not related to her, so it's not all Lannister-y.)
But it's a widely believed fact that Pink Kryptonite has famously turned Superman gay due to images like this circulating the internet.
Article continues below advertisement
Tons of folks who are decrying the backlash to Jon Kent being bisexual are pointing out the existence of Pink Kryptonite to highlight that even though some avid comic book fans really want Superman and every iteration of the hero to be wholly heterosexual, Pink Kryptonite exists and is canon in one timeline.
Article continues below advertisement
However, does it make the Man of Steel hot to trot for fellas who all of a sudden tickle his fancy? There's yet to be an "official" comic that depicts this exact phenomenon.
Article continues below advertisement