Are You Smarter Than a Spelling Bee Champ? Play Along With the Scripps National Spelling Bee at Home!
You can now play along with the Scripps National Spelling Bee and watch a live stream all on your mobile device.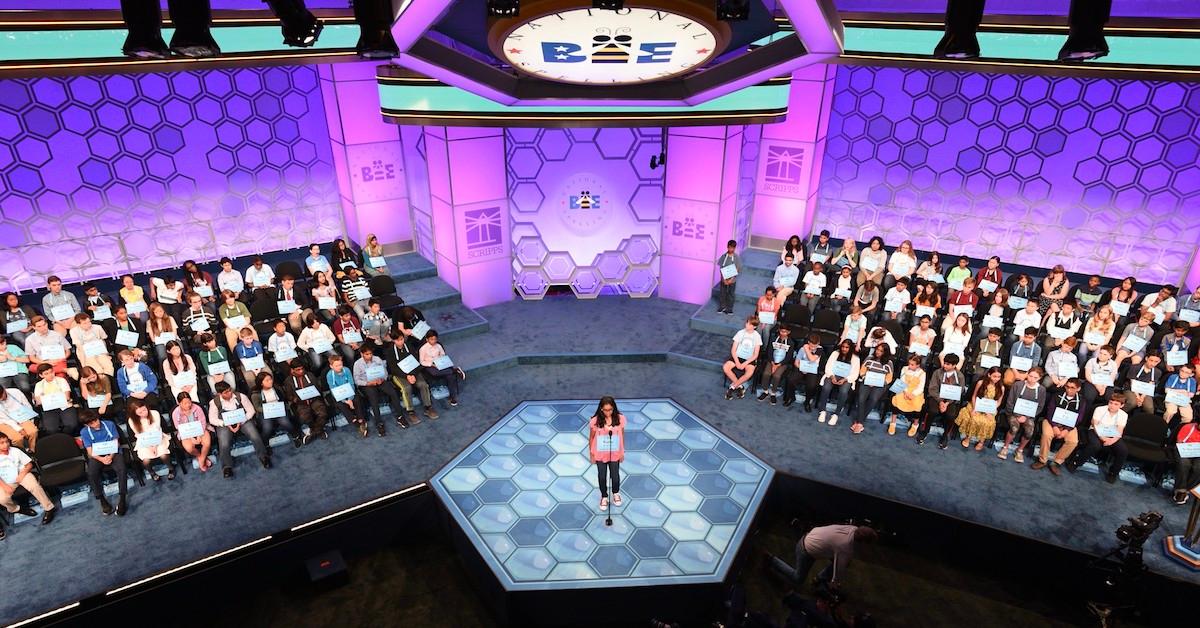 The 92nd annual Scripps National Spelling Bee is officially in full swing, with the first round having kicked off over Memorial Day Weekend on May 27. The 562 contestants competing in this year's tournament range in age from 7 to 15 and have the chance to win a whopping $50,000.
Scroll down for important info regarding the 2019 contest and how you can test your own spelling skills at home!
Article continues below advertisement
You can play along with the Scripps National Spelling Bee online:
On the competition's official website, fans can play along with the spellers in real time. Individuals playing online are given four different spellings of a word, plus its definition, origin, and part of speech.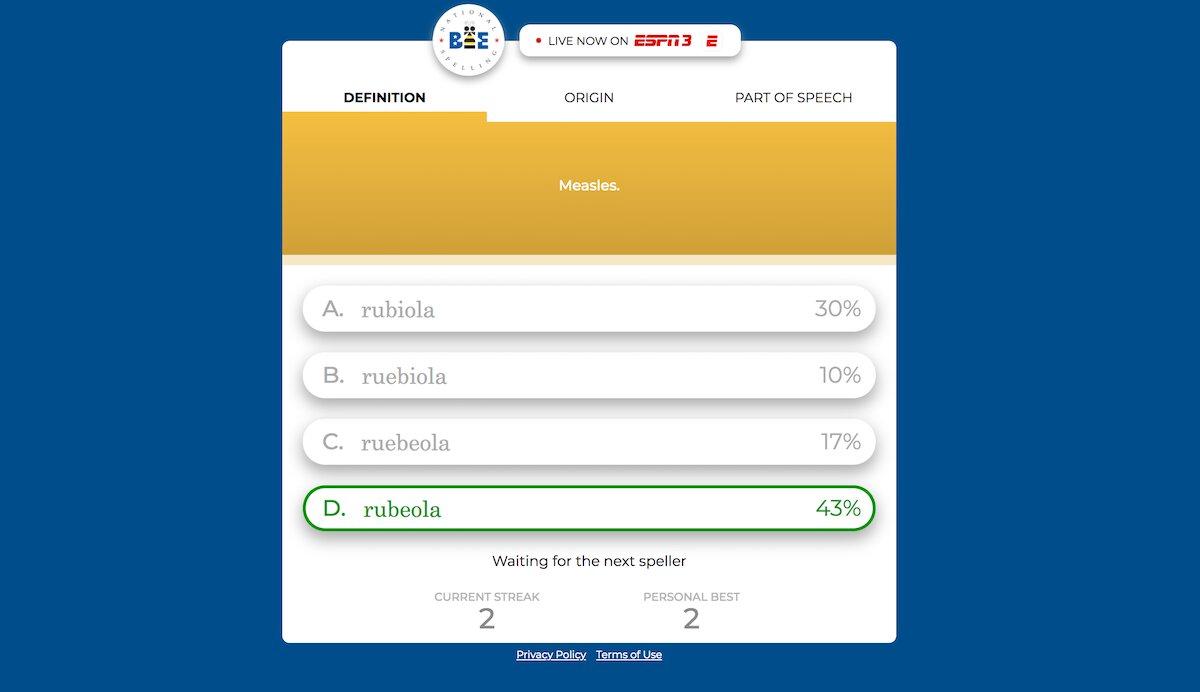 Article continues below advertisement
You have a limited amount of time to choose an answer before the game moves on to the next word. It keeps track of your current winning streak as well as your personal best score.
For those stressed at the idea of having to compete in real time, the spelling bee's website includes a lot of other fun activities. You can take the 2018 Preliminaries Test that spellers had to pass last year in order to move on to the next round. Fans can also read about 2019's batch of contestants and keep up with results as they come in.
National Spelling Bee live stream:
You can watch the Scripps National Spelling Bee live on ESPN.com. The finals begin streaming on May 30 at 10 a.m. ET followed by continuing coverage at 8:30 p.m. ET. The earlier portion will also be aired on ESPN2 before switching over to ESPN in the evening.
Article continues below advertisement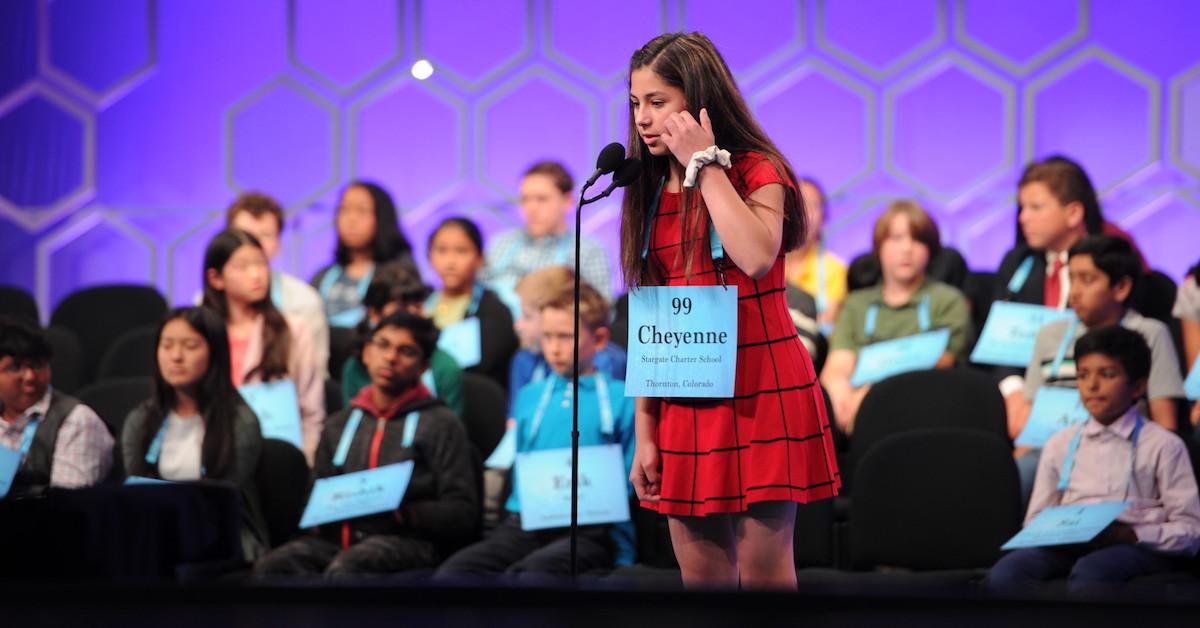 If you missed the second and third rounds of competition, you can watch full videos of ESPN's coverage on their site.
Article continues below advertisement
Get to know the 2019 Spelling Bee contestants:
Out of this year's 562 competitors, 270 earned their spot by winning sponsored regional spelling bees, while the remaining 292 advanced through the RSVBee program. RSVBee participants do not need to be sponsored or win a regional bee, but they do need to have won a school or community bee.
Nine sets of siblings are participating in 2019's contest, including two sets of twins, and 162 spellers have competed at Scripps at least once before. For two spellers, the 92nd annual spelling bee marks their fifth appearance in the competition.
The opening onstage round on Tuesday, May 28, saw a little bit of controversy when 13-year-old contestant, Max Greenspan, was eliminated. After receiving the French phrase "mot juste," the Arizona resident paused for about 5 seconds after spelling "m-o-t j-u-s-t." It was later determined that Head Judge Mary Brooks rang the bell indicating a misspelled word before the teen had a chance to finish. He was reinstated into the competition.
Article continues below advertisement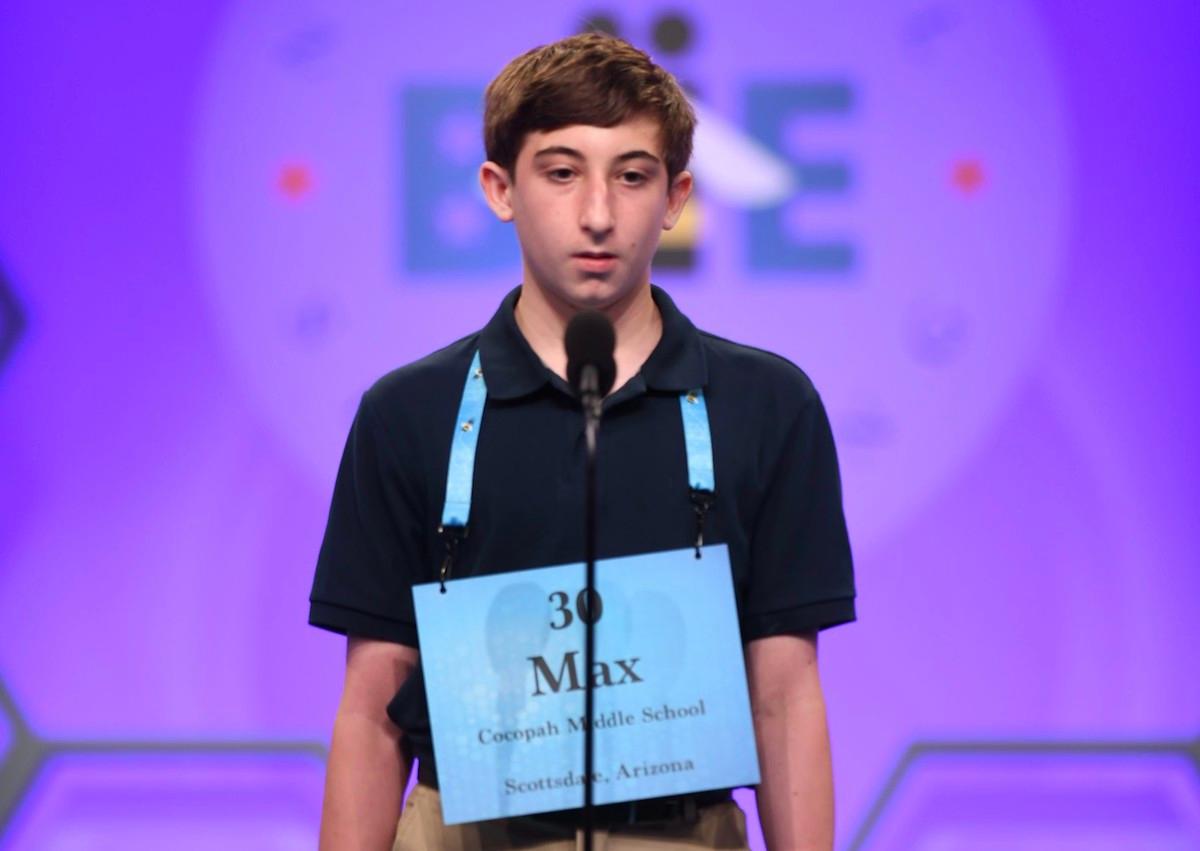 "Shouldn't I have been given the two minutes? I thought that was how long you had to spell," Max said in an interview before his elimination was reversed. "I think that was unfair. I never knew that was a rule, that you couldn't stop in the middle of a word."
In a statement, Mary admitted that the snafu was due to human error. "We could not definitively determine that he had given us a concrete signal that he was done," she explained. "He could still be thinking, thinking, thinking ... If you've got any doubt, you've got to make the right decision." Sadly, Max was eliminated for good later that day.
Don't underestimate the intensity of the Scripps National Spelling Bee!