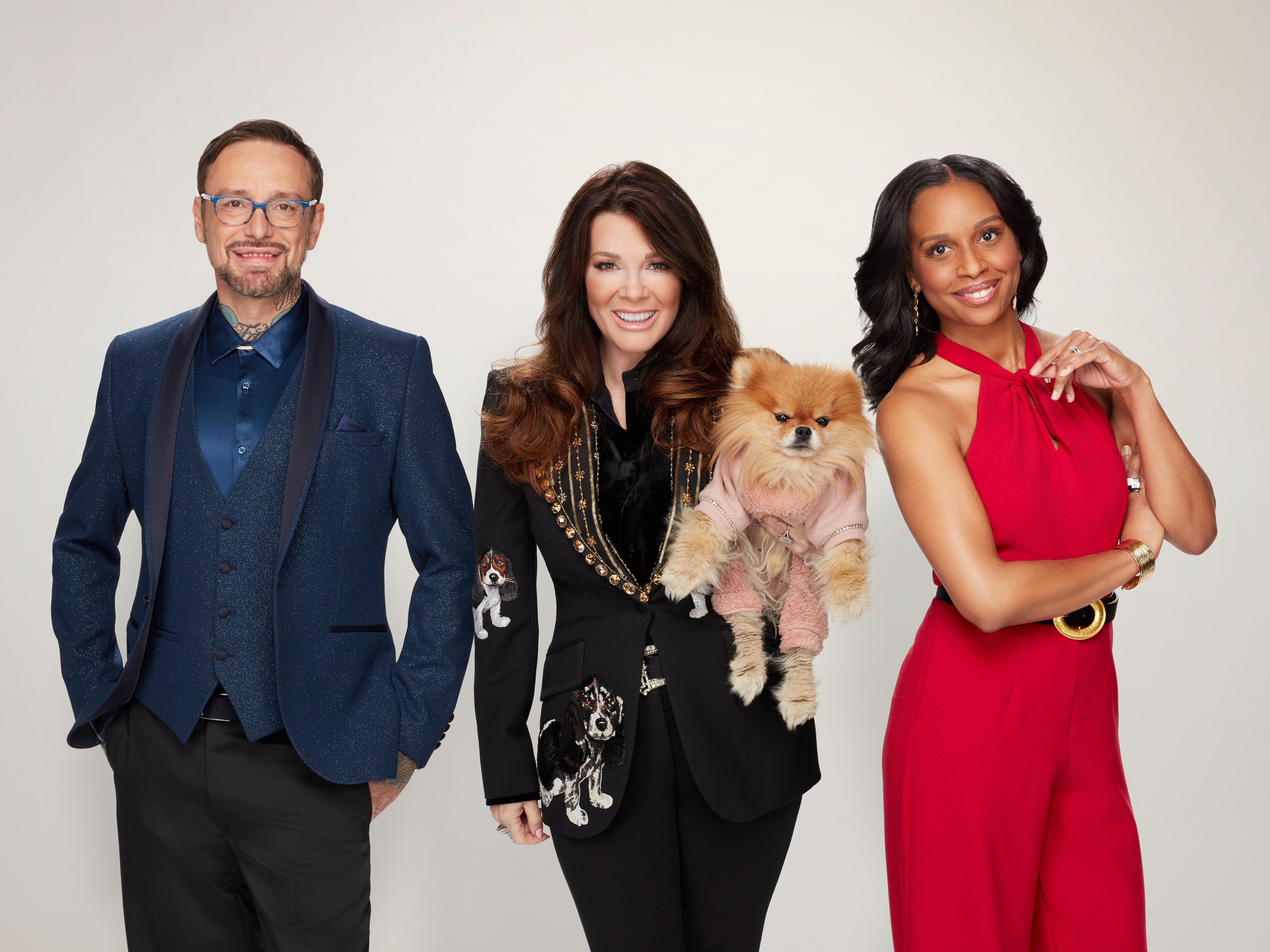 The Judges on 'Pooch Perfect' All Bring Something Unique to the Show
Just when you think there couldn't possibly be a new and unique concept for a reality television competition series, ABC proves us wrong. Pooch Perfect is the network's latest competition series, dedicated to judging dog groomers and their work on some of the cutest dogs around.
Article continues below advertisement
The series is hosted by Pitch Perfect funny girl Rebel Wilson, but who are the judges making the calls on which doggo is styled to perfection? We have all the details below!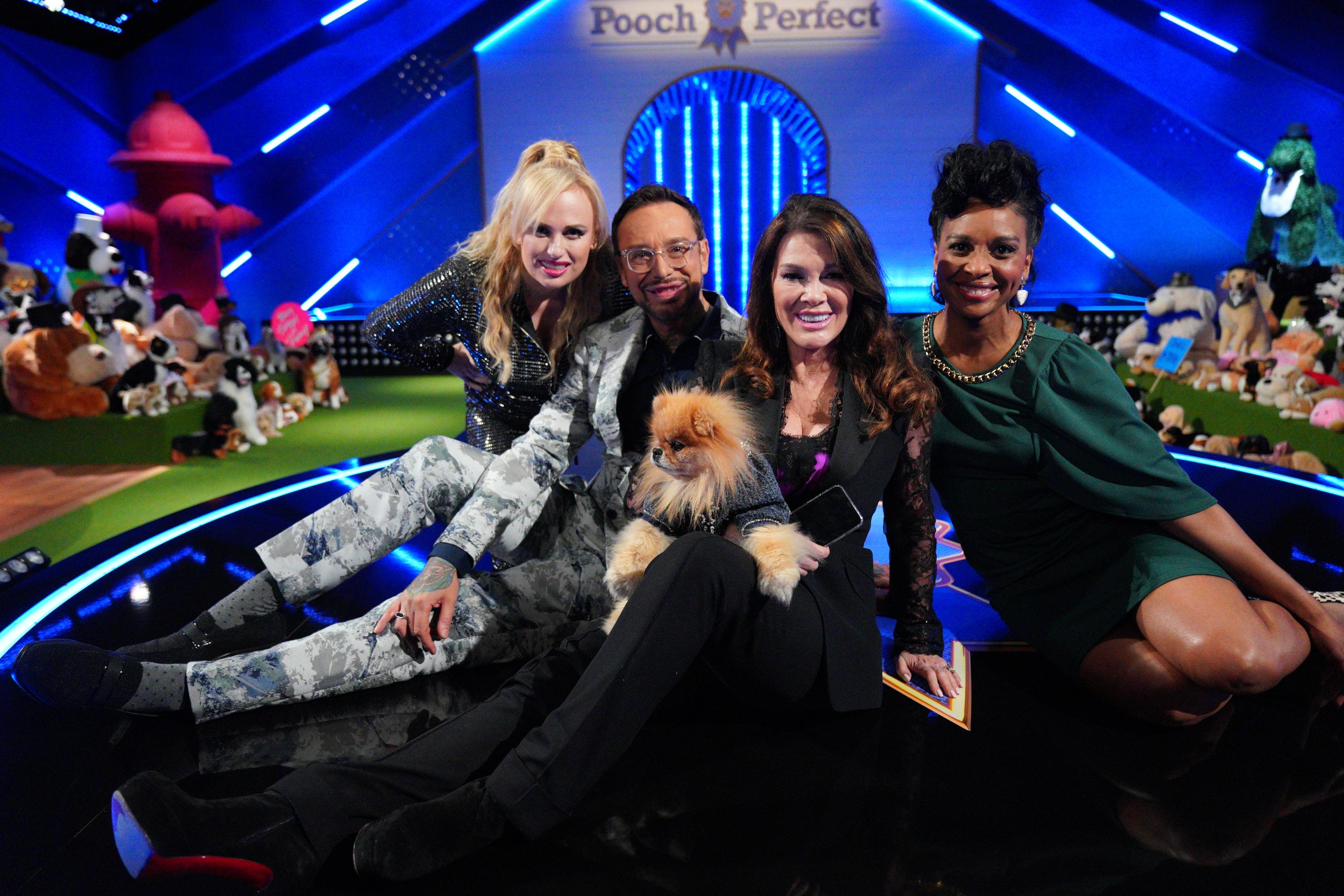 Article continues below advertisement
Former 'Real Housewives' cast member Lisa Vanderpump heads up the judging table.
Since her time on The Real Housewives of Beverly Hills came to an end a few years ago, Lisa Vanderpump has been bringing home the bacon in other ways. When she's not busy being a successful entrepreneur and restaurateur, the U.K. native is rescuing vulnerable pups at her rescue shelter, Vanderpump Dogs.
Lisa opened up to People about how much she loved being a judge on the show because of her love of dogs. "This show isn't just about dogs," she said. "It's about the groomers and their journeys as well. It's just a really, really lovely feel-good show."
Article continues below advertisement
"I loved being a judge and I love ABC," she added. "They treated us really nicely, probably not as well as the dogs, but... I loved every second of it. I just have a love of dogs... They are everything. And all these people that are involved, they're the best groomers in the country and they have a love of dogs too."
Article continues below advertisement
She said she also loved working on the show because it was such a big step away from what she's usually filming (Vanderpump Rules and Real Housewives). This show is one that Lisa thinks the entire family can sit down and enjoy.
Article continues below advertisement
"There are so few shows that you can actually watch together as a family that have a feel-good factor," she said. "I think we've lost a little bit of that because a lot of people are watching things on tablets and individual things, or shows that are just for the grown-ups. There aren't that many shows where you can all sit down and go 'OK, it's on again!'"
Celebrity dog groomer Jorge Bendersky also sits as a judge.
While Lisa may bring her love of dogs to the judges table, Jorge Bendersky definitely brings the expertise. Jorge is a well-known celebrity dog groomer in New York City.
Article continues below advertisement
Jorge sat down with Latino Review Media to discuss his role on Pooch Perfect as the group's expert. "This competition is about rock stars, about thinking outside the box, and that box has four legs," Jorge said about the show.
Article continues below advertisement
When asked about what he brought to the show specifically, Jorge was candid about his skillset: "I am the expert. I am the groomer expert. I'm not saying that what I say goes, but I do fight for what I believe because I am the technical guy. I'm the one who can push the limits on everybody because...I know what they can do better. So, my job was to constantly push it, and it paid off."
Article continues below advertisement
Dr. Callie Harris, a veterinarian, rounds out the team of judges.
Callie opened up to Black Girl Nerds about her role on the show, what it's like to be a vet, and how she cares for the animals that are being groomed. She explained that her top priority on the show wasn't really judging how the dogs looked, but rather, ensuring the safety and well-being of all the animals on set.
Article continues below advertisement
"I was brought into the mix to not only provide my judgment on these creations that we're going to see in each episode, but also to provide support and care for the pets that are being groomed, as well as support for the groomers. You probably can guess that safety and the overall well-being of all the pets that were involved was my number one priority, along with everybody else at Pooch Perfect. I was so happy to have a seat at the table to do both," she explained.
Watch Pooch Perfect on Tuesdays at 8 p.m. on ABC.