Post Malone Could've Been a Minecraft Creator if He Hadn't Done Music
Before he was a popular musician and rapper, Post Malone created 'Minecraft' content with now-defunct internet group Team Crafted.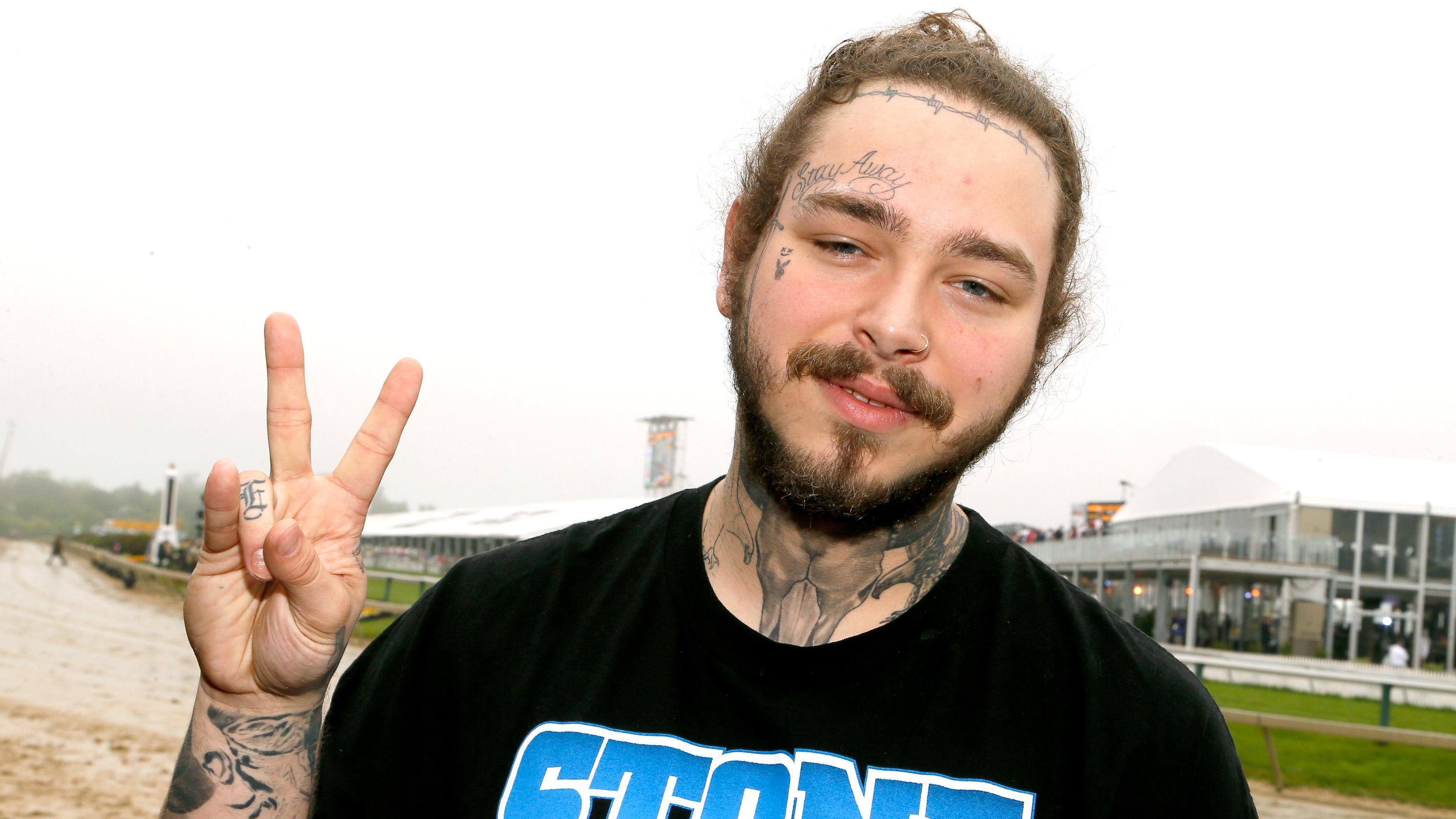 Have you ever wondered where celebrities would be right now if they weren't ... well, celebrities? Well, what if we told you hit artist Post Malone was this close to being a Minecraft creator?
The Mojang-developed game has seen a massive resurgence in popularity this past year, thanks to creators like Dream, and watching Minecraft YouTube videos and live streams is more popular than ever.
But did you know that Post Malone was once part of a Minecraft team? Believe it or not, he was.
Article continues below advertisement
Post Malone was once part of 'Minecraft' gaming group Team Crafted.
When Post Malone was still a teenager, he played a lot of Minecraft. So much, in fact, he became a member of Team Crafted, a now-defunct Minecraft gaming group.
Team Crafted was founded in February 2012, according to their official Fandom page, though it disbanded two years later. Online creators like SkyDoesMinecraft, MinecraftUniverse, Setosorcerer, HuskyMudkipper, KermitPlaysMC, and others were the group's original members.
Article continues below advertisement
Over the two-year lifespan of Team Crafted, the group actually bought a house together in Los Angeles (Team 10-style), where they would meet up to vlog and create content together.
Unfortunately, the group faced a lot of drama within its ranks toward the end of its lifespan. Some of the creators who found their followings while being part of the group left to create a platform of their own, and some of the other members were even voted out for various feuds.
Team Crafted officially disbanded in March 2014, just two years after its creation. Many of the creators who were part of that group continue to make Minecraft-related content, whether that be on their own or with a new internet collective.
Post Malone can be seen in some of the group's vlogs together. In one video from 2014, he even jokes that he's "done making music." By the following year, he would skyrocket to fame.
Article continues below advertisement
Most of the original content, where Post Malone can be seen singing with his Team Crafted friends, has been unlisted or taken down from YouTube. But many of these creators' long-term fans remember the vlogs featuring Post Malone's singing.
Unfortunately, Minecraft content was not nearly as popular then as it is now, which is probably why we know of Post Malone as a musician and not a gamer.
If there's one thing we can say, it's that Post Malone's music has definitely improved since these vlogs.
Does Post Malone still make 'Minecraft' content?
Unfortunately, it appears as though Post Malone's Minecraft-playing days are long over. His username isn't listed on the Team Crafted Fandom page, nor does it appear as though his channel is still active.
It's also unclear if he and his fellow Team Crafted friends are still in contact. Post Malone is now a multi-award winning musician, and his concerts often sell out quickly (about as fast as his limited edition Crocs sold). It's possible he's drifted apart from his old friends.