Woman on TikTok Shades Potluck Guest for Bringing One Pizza Pie for 30 People
One TikTok creator drags a guest for bringing one pizza pie to a 30 person potluck. However, TikTok believes that one pizza is more than enough.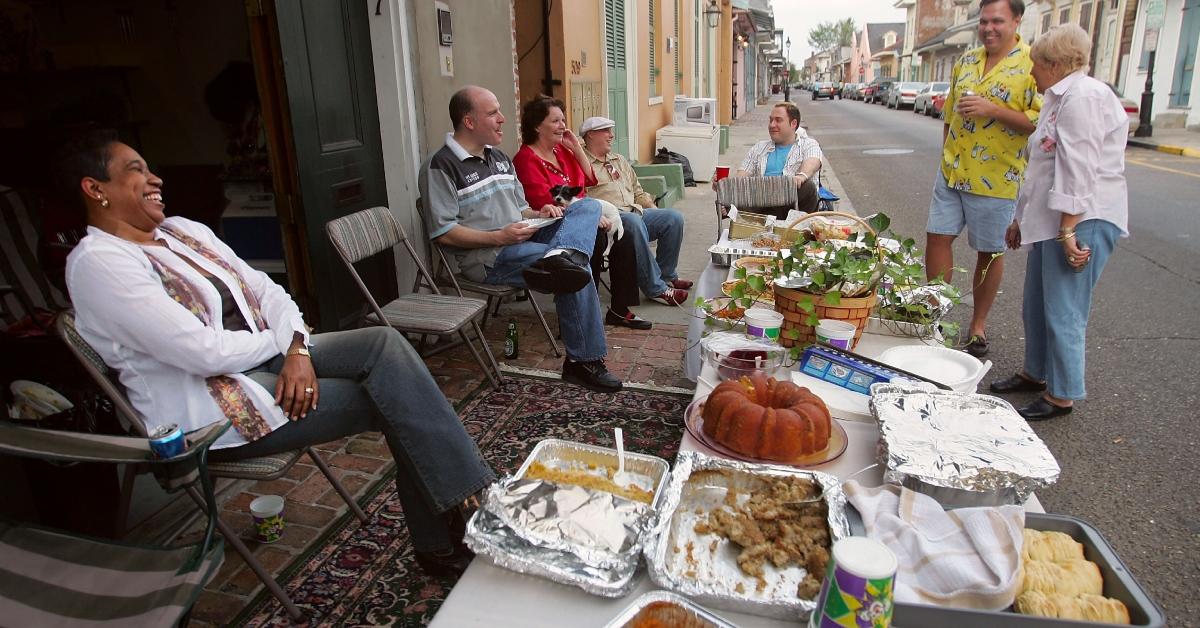 Somebody is hangry! A woman on TikTok recently spilled the tea on what she thought was a very frustrating potluck experience. But after watching her video, many viewers believed that she actually had potluck etiquette totally wrong. Say what?
Article continues below advertisement
Below, TikTok users and this creator go back and forth about what the definition of a potluck is.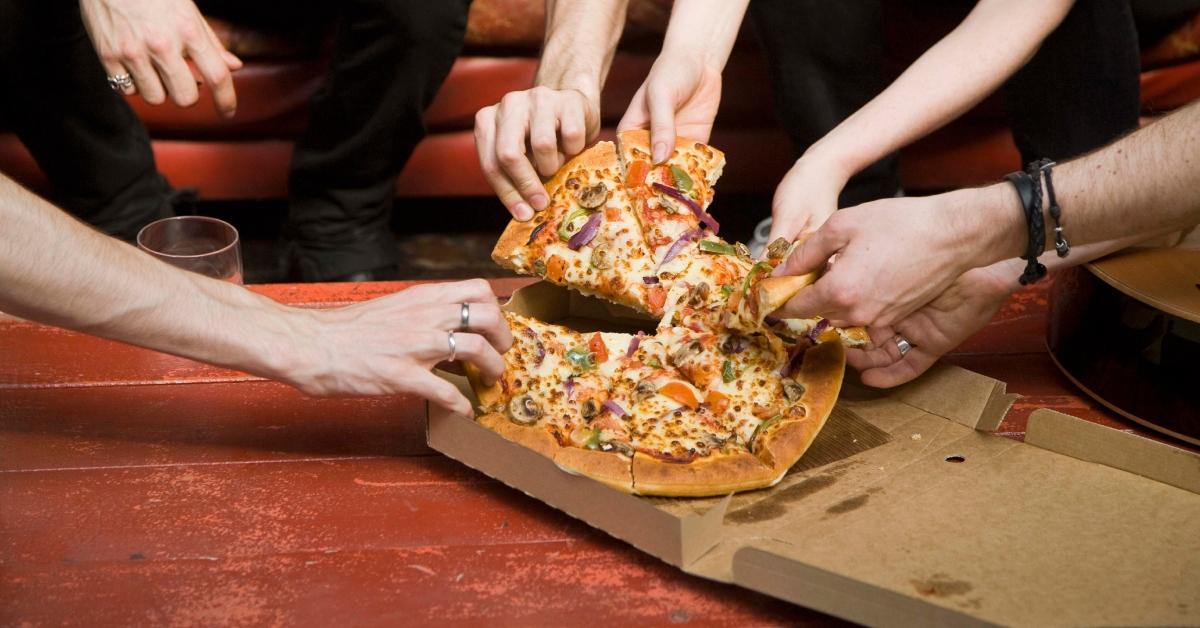 Article continues below advertisement
A TikToker called out a potluck guest for only bringing a pizza.
TikTok creator Katie K (@katiekcomedy) recently shared a video to the platform about a potluck she went to where one of the 30 attendees showed up with a single pizza.
Article continues below advertisement
"I didn't think as a person in my 30s that I would need to say this to other people in their 30s, but here we are," she said at the beginning of her video.
She then went on to throw this person under the bus for bringing one pie for the whole party. "That's not how a potluck works," she exclaimed, explaining in her own words that a potluck is "where you each bring a thing and everyone can eat it, but it's enough for everyone to eat."
That said, Katie said she had to order four more pizzas so that everyone could have some.
Below in the comments, over 5,000 folks remarked on her video, with a majority claiming that she had been misinformed about what a potluck actually is. "The whole point of a potluck is everyone brings a little thing and it turns into a bunch of things," read one comment.
One person wrote: "I'm with the pizza person."
Article continues below advertisement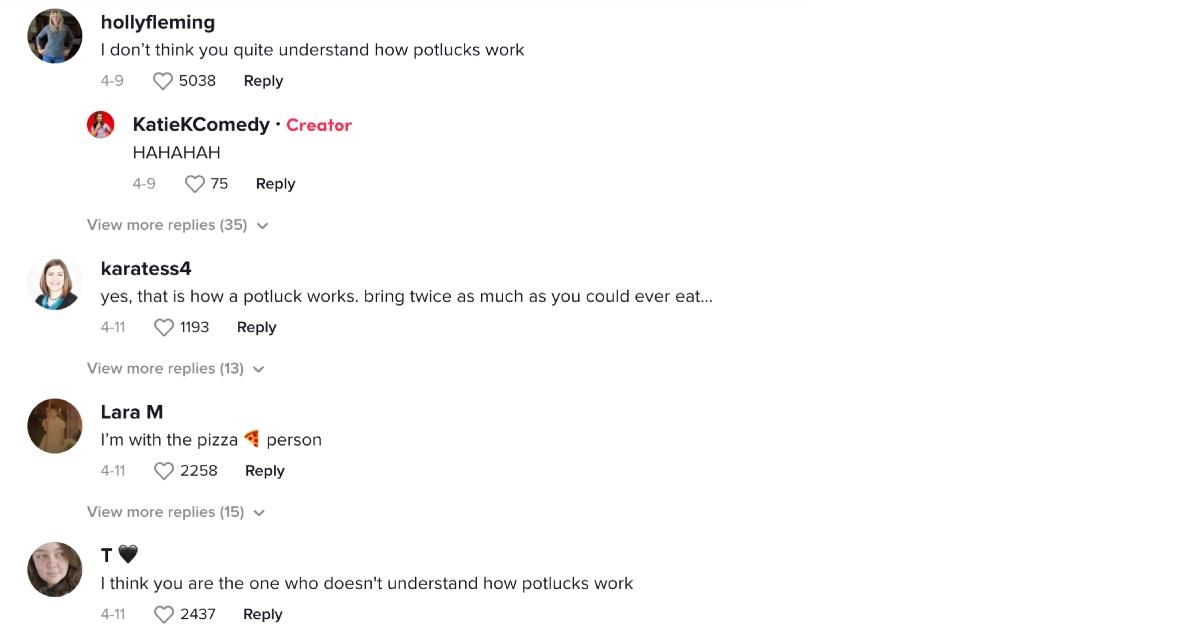 Another asked: "Why did you feel the need to buy pizzas? If you supplied your potluck item you were good."
Katie responded to the claim and provided some clarity to the situation, although it seemed to puzzle users even more. "Because everyone s--t the bed and it was for a birthday so I didn't want it to suck," she answered.
Article continues below advertisement
Since that response seemed to imply that many attendees didn't even bring a dish, users then tried to understand why Katie was so angry with the attendee who brought the pizza.
"So why call out the one pizza dude when everyone else f--ked up?" asked a user.
Another wrote: "So why rag on someone that brought a whole pizza? How about the people that brought nothing? You're wrong."
For weeks, Katie has continued to field questions about this video — leading her to make multiple follow-up videos about the subject. However, she seems to actually be enjoying all the attention she has been getting.
"Watching keyboard warriors argue in my comments and blow up my TT," she wrote in one video.
Article continues below advertisement
In another video, the copy reads: "When all the people angry and sending my h8 about my potluck opinions are actually the ones blowing me up and getting me more views on my other content."
Article continues below advertisement
As of writing, her most recent video reads: "Me waking up every day knowing I'm still 1000% right about potluck etiquette."
Article continues below advertisement
So, what's the verdict? According to Dictionary.com, a potluck is "a meal, especially for a large group, to which participants bring various foods to be shared."
If you ask us, that is a pretty vague definition that can be easily misinterpreted, as it has been. Perhaps we should just acknowledge the wins all around.
Maybe we don't know whose definition of potluck is correct, but Katie's TikToks got more online exposure and the attendee who brought the pizza to the potluck has been heavily validated by TikTok users all around.