"You Didn't Pick the Best-Looking Family to Have a Baby With" — Mom Shaken by Sister's Remarks
A pregnant woman wrote a post on 'Mumsnet' about how her sister made her feel bad for choosing to have kids with an "unfortunate-looking man."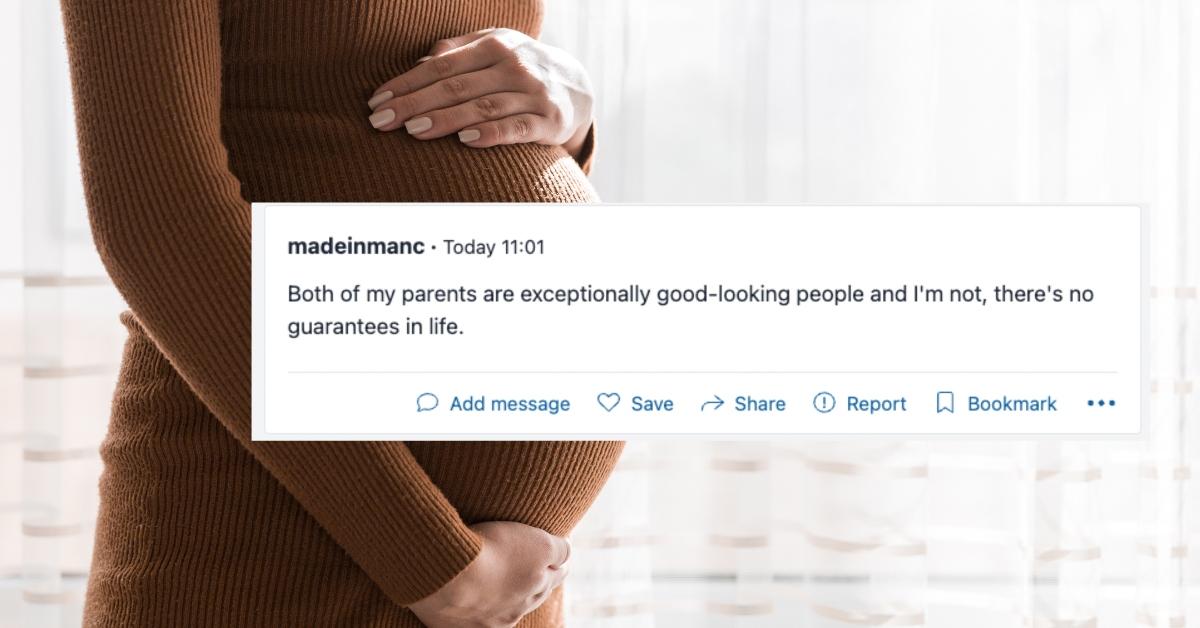 Article continues below advertisement
The expectant mom began second-guessing her life choices as a result. Now she is wondering whether she's being unreasonable for letting her sister's words get to her — to the point where she now feels like she's possibly failed her future kids.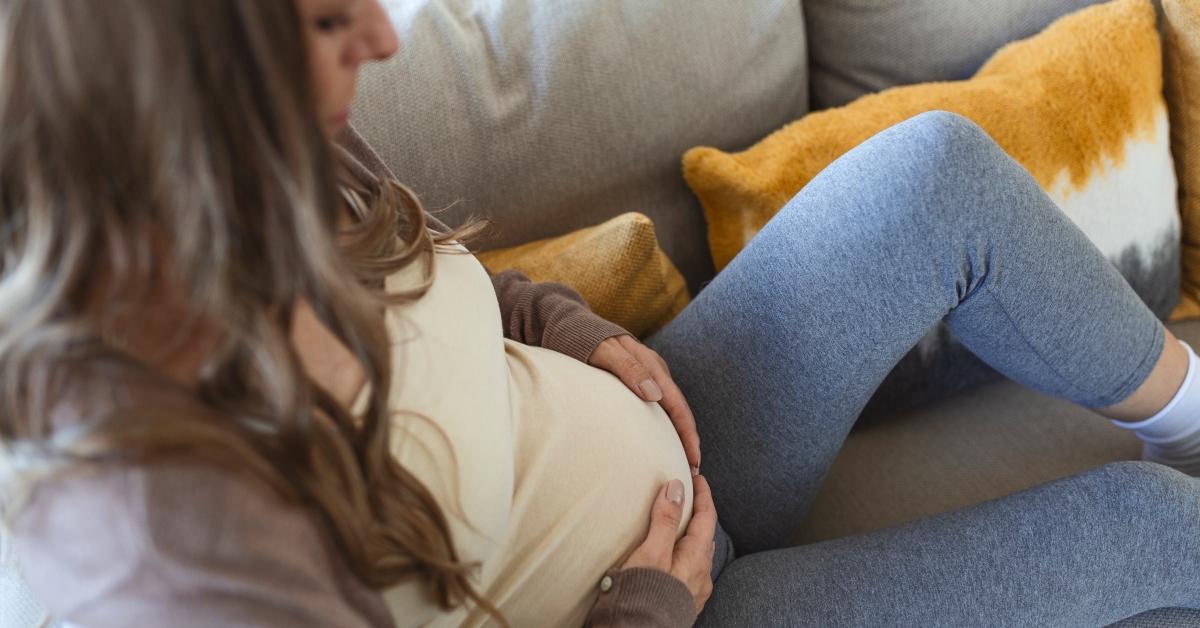 Article continues below advertisement
This pregnant woman's sister made her feel bad for choosing to have a family with an "unfortunate-looking" man.
On the "Am I Being Unreasonable?" subforum on Mumsnet, this expectant mom explained that her sister's words about her baby's father really took a toll on her.
The mom-to-be's post started as follows: "My sister is my best friend; she is usually the nicest person in the world and I know this comment came out without her thinking."
As for the comment in question? Well, the expectant mom went on to explain:
"At the weekend I was talking with my sister and I said I was wondering what our baby (I'm pregnant with my first) will look like. She said without hesitation, 'Hopefully the baby will look like you as you didn't pick the best-looking family to have a baby with.' Something along those lines, with her trying to backpedal that she thinks my [husband] gets better looking every time she sees him as his personality shines through."
Article continues below advertisement
As if this wasn't upsetting enough, the woman's sister didn't stop there. As the mom-to-be continued in her post: "There was also a comment on how all of his family are all a bit 'unfortunate looking.'"
Article continues below advertisement
She went on: "It is true, I fell madly in love with [my husband's] personality and I wanted a future with him as his values/morals aligned with mine. I'm madly in love with him and couldn't wait to have his babies. However now I'm feeling like I've somewhat failed my future kids that they're going to have an upward battle with being 'unfortunate looking.'"
The saddened mom-to-be ended her post with this: "I'm not sure why I can't shake it off as I know [my husband] will be a brilliant and devoted father as he is as a husband, and I know that's more important than my kids being 6 feet tall or voted prom queen."
Article continues below advertisement
Commenters were quick to share their two cents about this pregnant woman's post.
There was no shortage of comments in this woman's post. Many of the commenters jumped in to help the soon-to-be mom put things into perspective.
Article continues below advertisement
"I'm no oil painting. My kids are beautiful. Your baby will always be beautiful no matter what. F--- society's beauty standards," one parent wrote.
"My kids don't look like models. Neither do I. Most people don't," another chimed in.
"'Hopefully the baby will have his manners and sensitivity as it doesn't seem to be in large supply in our family' is surely the only reply? That was horrible of her. Presumably her [husband] looks like Brad Pitt?" another wrote.
"You would have failed your kids by going with a handsome guy over his personality. Your husband sounds like he will be a good dad," someone else noted.
Article continues below advertisement
"Everything everyone else said, but I also find that sometimes the most attractive couples have really normal/average looking kids. It doesn't matter, but it's just a point that there are no guarantees," one person added.
On the other hand, some people seemed to understand where the sister was coming from — like this person:
"She shouldn't have said anything. It was unnecessary and unkind. However, it's true. A dear relative had a child with a guy who looks ... dreadful, I'm sorry to say. They have a lovely happy and healthy child, however they are the spitting image of their dad. I had an ugly boyfriend in my teens and my mum always laughs that I'm lucky I didn't get pregnant. People do think these things unfortunately," the person wrote.
Article continues below advertisement

And some commenters simply related to the mom-to-be, as they'd had a similar encounters with loved ones:
"OP I feel your pain. My [husband] has an underbite — can be fairly pronounced at times but I don't notice it normally. When I told [my mother] we we getting married she asked if I was worried about our children inheriting it. The comment still sticks with me though I am sure she has long forgotten she made it," one person wrote.
Her comment continued: "She is very superficial, is always commenting on looks. It is so unimportant in the grand scheme of things. She thinks the world of my [husband] now but it stung that that was her first thought and not about how lucky her daughter was to be marrying such a fantastic man."
What do you think about the expectant mom's post?