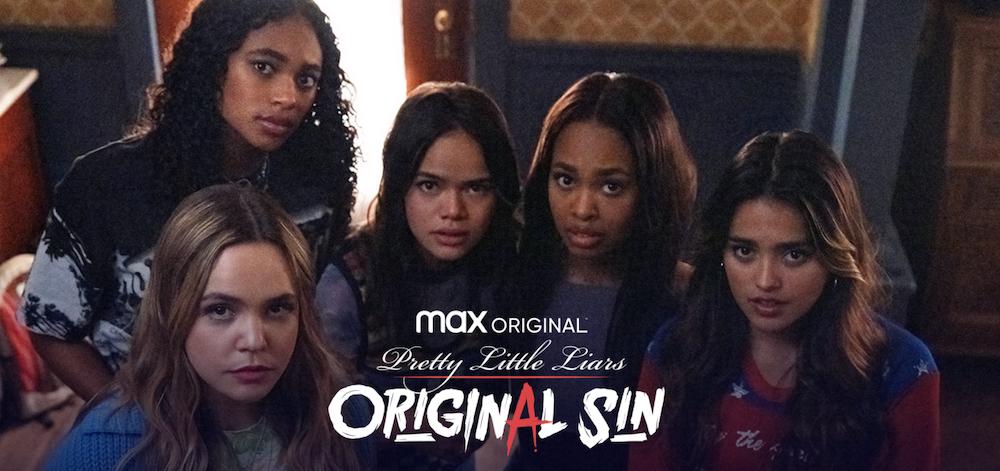 'Pretty Little Liars' Is Getting a New Spinoff — Here's How It Connects to the OG Show
It's been over a decade since Pretty Little Liars premiered in 2010. At that time, fans loved the show's characters and mysteries, and tried to figure out who the mysterious "A" was before anyone else.
Article continues below advertisement
Since its release, a number of spinoffs have been announced, although none of them have seen the success of the original series. But now, a new show called Pretty Little Liars: Original Sin is coming out. Here's what we know about the release date and what the series will be about.
Article continues below advertisement
When is the 'Pretty Little Liars: Original Sin' release date?
According to HBO Max, Pretty Little Liars: Original Sin will premiere on the streaming platform on July 28, 2022. This show follows a "new generation of 'Little Liars'" in the town of Millwood. This is described as a "blue-collar town" that experienced unexplained events 20 years before the new series begins.
In the description of the trailer for the new show, we learn that whatever happened 20 years ago was enough to cause a huge divide in Millwood. These new Liars are now being punished because of what their parents did all those years ago as well as their own sins.
Article continues below advertisement
How these previous events connect to the new set of Liars hasn't been revealed just yet. But another set of high school friends are now being stalked and harassed by "A". Because these girls are in a different town, it's unlikely that the "A" in this series is directly connected to the one from the original series. Especially since the OG "A" had a personal connection to those characters.
Article continues below advertisement
However, the "A" from Original Sin could be what connects the new series to the first one. Those who watched Pretty Little Liars know that mental health issues were a plot point for the first set of Liars. It's possible that someone else from the Radley Sanitarium mental institution featured heavily in the first show may have moved to Millwood after being released.
The trailer's description does say that Millwood is miles away from Rosewood but is within the Pretty Little Liars universe. So it's possible that this new "A" could know the previous "A" if they spent time at Radley together. That could be how they know about the game and use this knowledge to create a new one in a new town.
Article continues below advertisement
However, this may not be the case. Many people who struggle with their mental health are tired of the narrative that they are dangerous people. Throughout the years, many movies and TV shows have shown people with mental illness as villains just as they were in Pretty Little Liars.
To be fair, the original Pretty Little Liars did explain that the reasons that the "A's" did what they did were because of more than just mental health diagnoses. They were also abandoned and basically forgotten about, which made them vengeful. But it may be understandable that the creators of this spinoff will want to avoid perpetuating these kinds of stereotypes.
You can watch the original Pretty Little Liars series on HBO Max and Pretty Little Liars: Original Sin starting July 28,2022.