"I Want to See the House Again as Part of My Healing": Homeowner Gets Odd Letter From Old Owner
A homeowner says she received a letter from a woman who used to live in her house, asking to see her childhood home as part of her "healing" journey.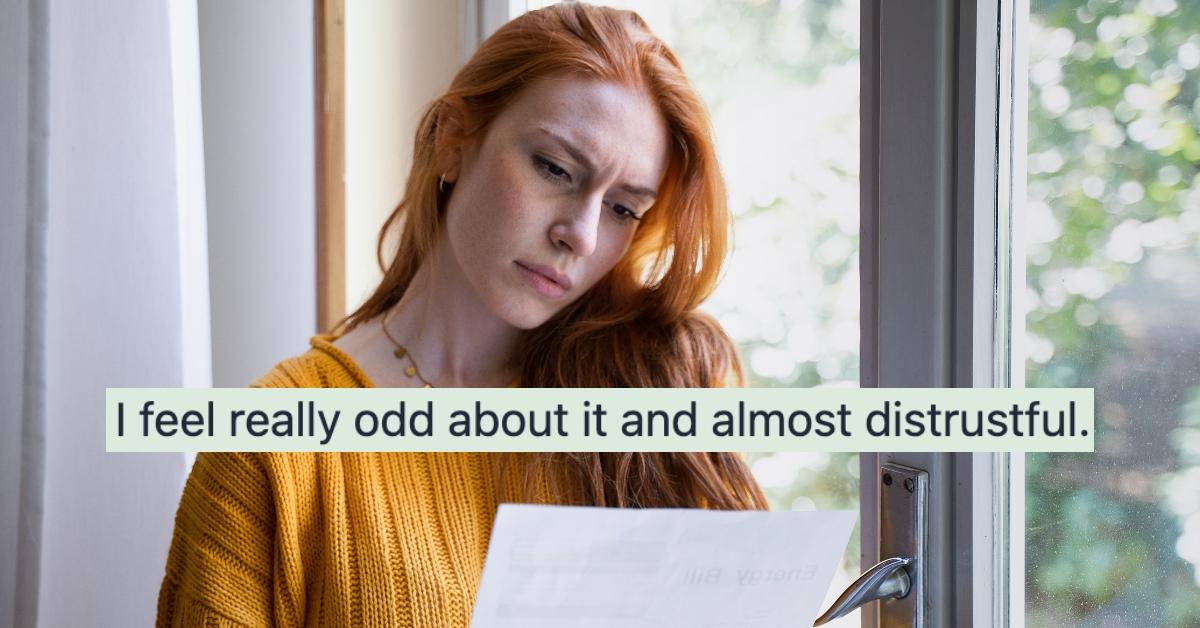 Do you ever dream about the house you grew up in? Or feel like it'd be fun to walk by it one day, maybe even knock on the door and tell whoever's there that you used to live there? I know I've personally thought about it a couple times, but in the end decided I wouldn't want to bother whoever's living there. Besides, if someone showed up at my door telling me they used to live in my current home, I'd probably immediately be skeptical. (Or, let's be real, I wouldn't even answer the door in the first place.)
Article continues below advertisement
But what if instead of finding a stranger at your door, you received a really thoughtful letter from someone who used to live in your house — and they very kindly requested a short visit, to help them on their path to "healing"?
Well, that's what happened to this woman on Mumsnet, who got a letter like this in the mail. She's not sure what to do, and folks under her post have different opinions about the whole thing. Let's take a look...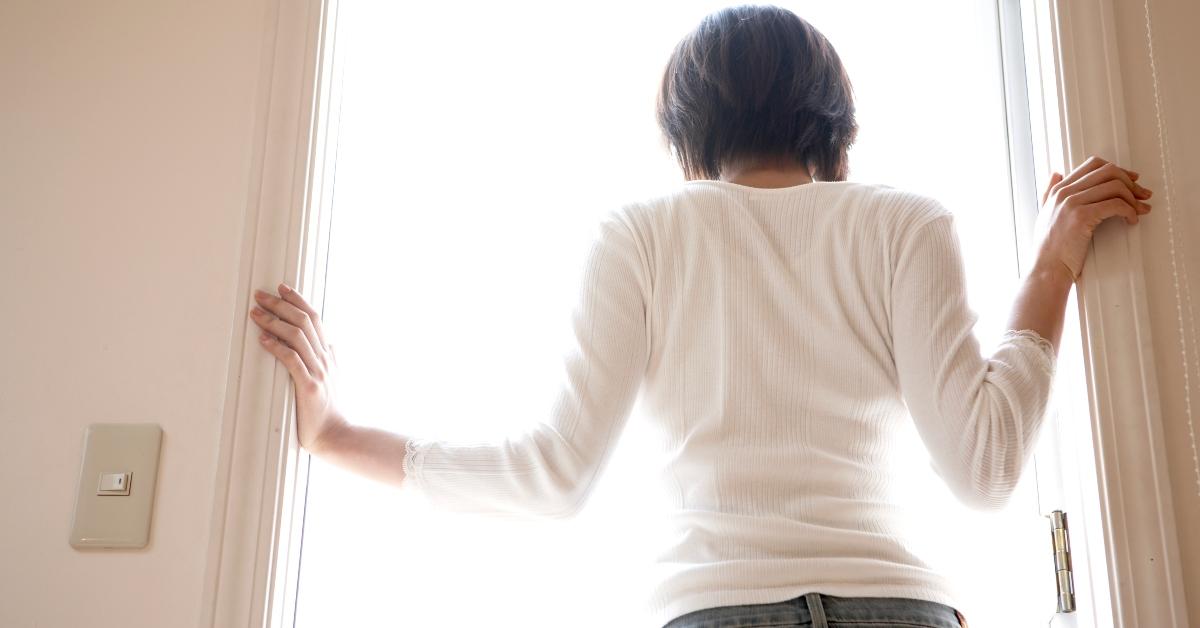 Article continues below advertisement
A homeowner received a letter in the mail from a person who used to live in her house — and this person has a very unique request.
In a post on Mumsnet's "Am I Being Unreasonable" subforum, a user named TMReunion (we'll call her Tamara) says she got a letter in the mail from a woman in her 30s who grew up in the house Tamara currently lives in.
Tamara even says she remembers the "normal" family that she bought the house from 15 years earlier — a mom, dad, son, and daughter. The person who wrote the letter is the daughter. We'll call her Diana.
In a very thoughtfully worded letter addressed to the "current owner," Diana said that her therapist encouraged her to visit her childhood home as part of her healing journey for the trauma she experienced there while growing up. Diana said it would take no more than 10 minutes, and doesn't mind if one of the homeowners has to accompany her the entire time. She also acknowledged that this was an unusual request, and she would completely understand being denied.
Article continues below advertisement
Let's take a look at the entire letter Tamara received:
Dear current owner,
This is a very odd request and I completely understand and respect if you do not feel comfortable with this and therefore, there is no need to respond if that is the case.
I grew up in, what is now, your home. I experienced a lot of trauma in the home and have been working through this for the last few years. I was wondering if I would be able to come and see the house again, as part of my healing. This was suggested to me by my therapist and I feel it would be beneficial. However, as stated, I understand this is an unusual request and my healing is of no importance to a perfect stranger, so please do not feel pressured to agree to this.
If you were to kindly allow this, I would of course expect to be accompanied round the house and this would take no more than ten minutes.
Thank you for taking the time to read this letter and if you would like to contact me my name is ['name' - 'contact number' redacted]. If not, I wish you and your family well.
Best wishes,
[Name Redacted]
Article continues below advertisement
Tamara shared the letter with fellow Mumsnet users to get a sense as to whether her own feelings about it are normal.
"I feel really odd about it and almost distrustful," Tamara writes in her post. "I also don't like the thought that she experienced trauma in our home, almost like she's trying to taint it."
She adds: "My husband thinks that although it's odd, she is clearly doing some inner work and why wouldn't we help someone who is in need? What do you think? [Would I be unreasonable] to ignore or should I text and feel it out from there?"
Article continues below advertisement
Folks were divided over whether the homeowner should let the woman into her house.
"I think I would have to help her. It's her trauma, not yours, and 10 minutes could make such a difference to her," wrote one commenter. Many echoed the sentiment — but not everyone.
"I don't think I would. You can choose to take the letter at face value or they may be something else going on," someone else countered. Others had similar warnings, like whether or not this could be a scam, or if this person is casing the house for a robbery.
And some folks didn't know what the best solution was, but they certainly sympathized with the dilemma.
"Oh dear, that's a really tough one," someone wrote. "My first reaction was that of course you should let her, it's not a massive inconvenience. But then, putting myself in your shoes, I don't think I'd be happy having a stranger walking round my house tainting it. As in these bedrooms are my children's, not a strangers rooms where bad things happened. It's our home. But at the same time, I'd want to help. If I did allow it, I might say something like not wanting to hear anything about why the house is traumatizing to her. I don't know. Either decision, you wouldn't be being unreasonable."
Article continues below advertisement
Meanwhile, some folks were absolutely dead-set against the whole thing.
"Absolutely not. There's way too much of this pandering nonsense around at the moment. Useless psychobabble," one commenter said.
And some folks took issue with the OP's use of the word "tainting."
"I'd see it less as her tainting your house and more than your house will help her heal, so it's using it in a positive way," a user wrote.
What do you think? Would you let someone in your home if they said they used to live there and could benefit greatly by visiting it?