Jonathan Morris Is Officially Tying the Knot After Leaving Catholic Priesthood
Who is Fox News commentator and former Priest Jonathan Morris engaged to? And when will they get married? Here's what you need to know.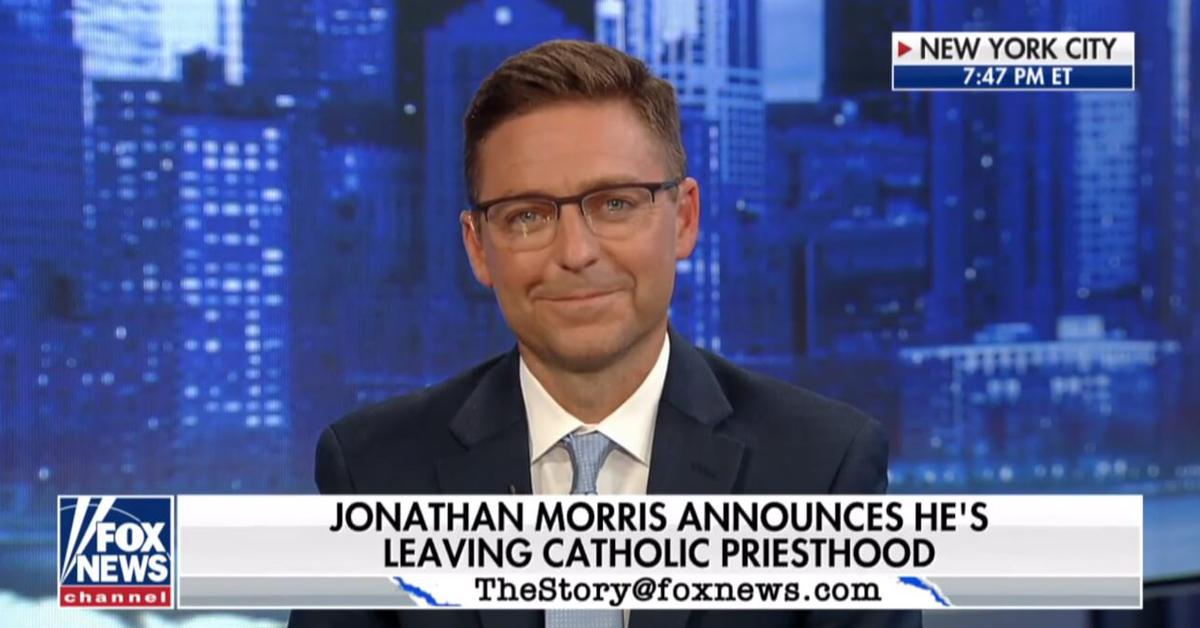 In May of 2019, Fox News religion contributor Jonathan Morris announced to the world that he would be leaving Catholic priesthood. After 14 years of offering commentary on religious and political issues, the former priest appeared on Fox's The Story with Martha MacCallum to discuss the reasons behind his decision. And judging by his responses, it wasn't because of a romantic relationship.
Article continues below advertisement
Fast forward to July of 2020 and now, the former priest is engaged to be married. Who is he engaged to? How did they meet? And is this why he chose to leave the ministry? Here's what we know.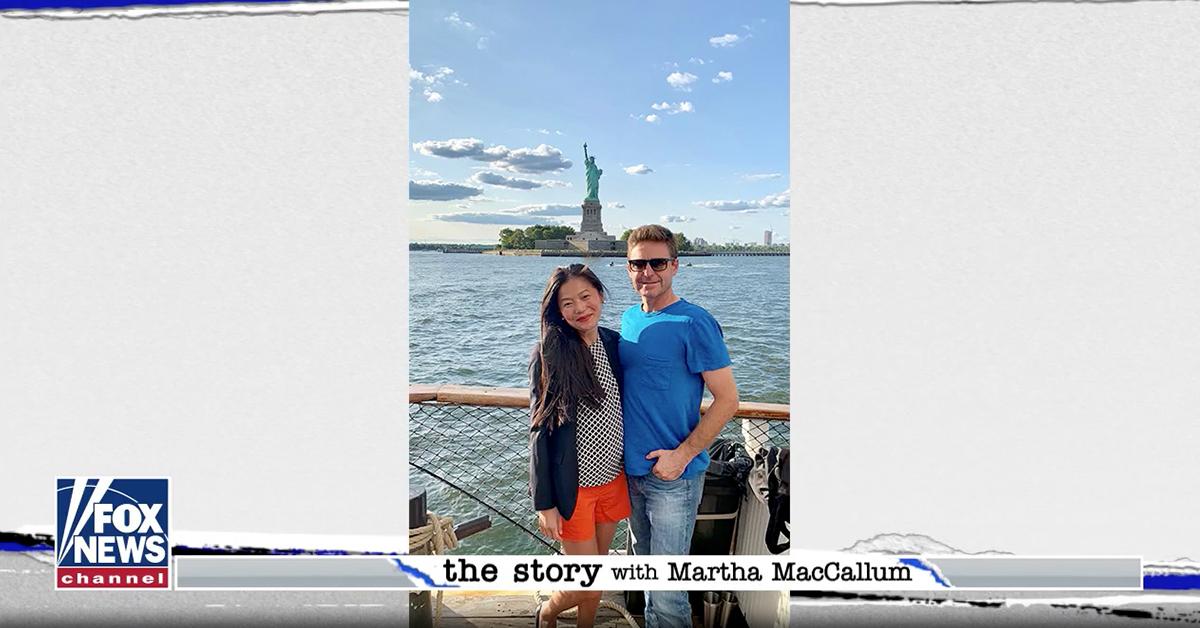 Article continues below advertisement
Jonathan Morris requested dispensation from the clerical state in 2019.
He had been following his priestly duties since he was ordained in 2002, but during his sabbatical in May of 2019, Jonathan released a personal statement announcing that he would ask Pope Francis to release him from his priestly vows.
He wrote: "Taking this step is something I have considered often and at length in years past and discussed with my spiritual guides. While I have loved and thrived in so many aspects of my ministry, deep in my interior I have struggled for years with my vocation and with the commitments that the Catholic priesthood demands, especially not being able to marry and have a family."
Article continues below advertisement
He explained that he took a while to come to this decision because of his fear of disappointing other people. However, he claimed that his sabbatical gave him the "clarity of mind and peace of soul to move in this direction."
He added: "My decision is not about an existing relationship, but rather about the peace and spiritual freedom I trust will come in the future by following God's will for my life now."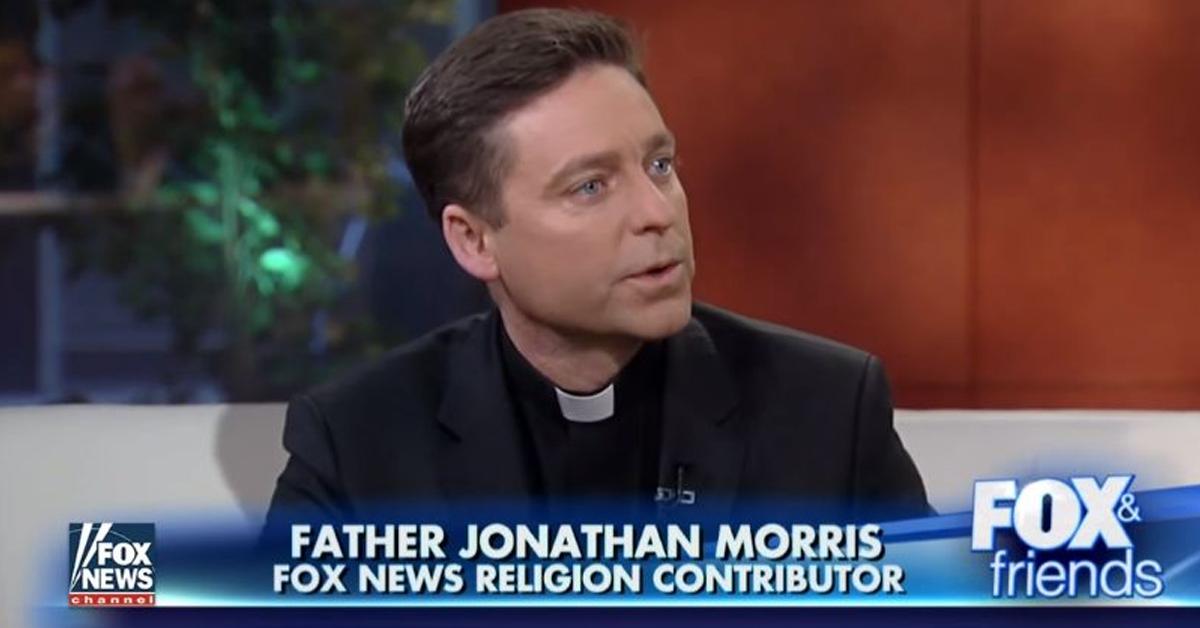 Article continues below advertisement
Jonathan confirmed that he was not in a relationship when he decided to leave the church.
Only a month after his announcement, when he appeared on The Story, the show's host, Martha, asked him: "Is there somebody that you are leaving the church for?"
Without missing a beat, he responded: "No, there's not. There's nobody that I have in mind for marriage. There is no existing relationship. I am starting off right now just waiting to hear what God wants of me and I'm going to go very slowly, professionally and personally, and I trust that God will lead me."
Article continues below advertisement
Jonathan Morris met his fiancée, Kaitlyn Folmer, a fews days after he did his interview with Martha.
Many were surprised to learn about Jonathan's engagement announcement in July of 2020, which felt pretty sudden (especially after he said that he'd be taking things slow). But when he returned to The Story, he explained that his love life took a turn after he was freed of his priestly obligations.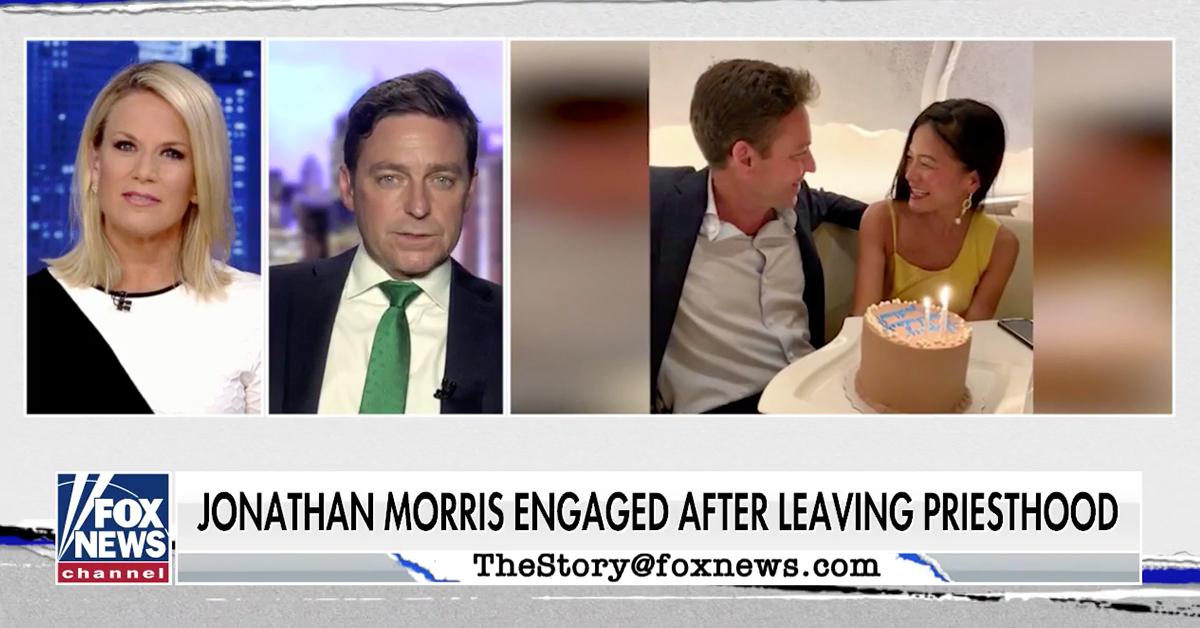 Article continues below advertisement
He said: "It was just a few days after that interview, I went to lunch with Kaitlyn professionally. I was in New York and I had met her professionally before. A month after that, we went out to dinner. I guess you would call that a date... And the rest is history."
Kaitlyn Folmer, who's a producer and reporter at ABC News, also confirmed their engagement on Twitter. After Jonathan teased his announcement, she tweeted: "Love you sweetheart. I'll be watching." And just moments later, Kaitlyn retweeted the news of their engagement to her feed.
Article continues below advertisement
During his announcement, he said: "Marriage is not easy and I know that, but I know that if I am in the place that God wants me to be, that His grace will be sufficient, and I'm just grateful to have a partner by my side in Kaitlyn, to live the life that God wants for us."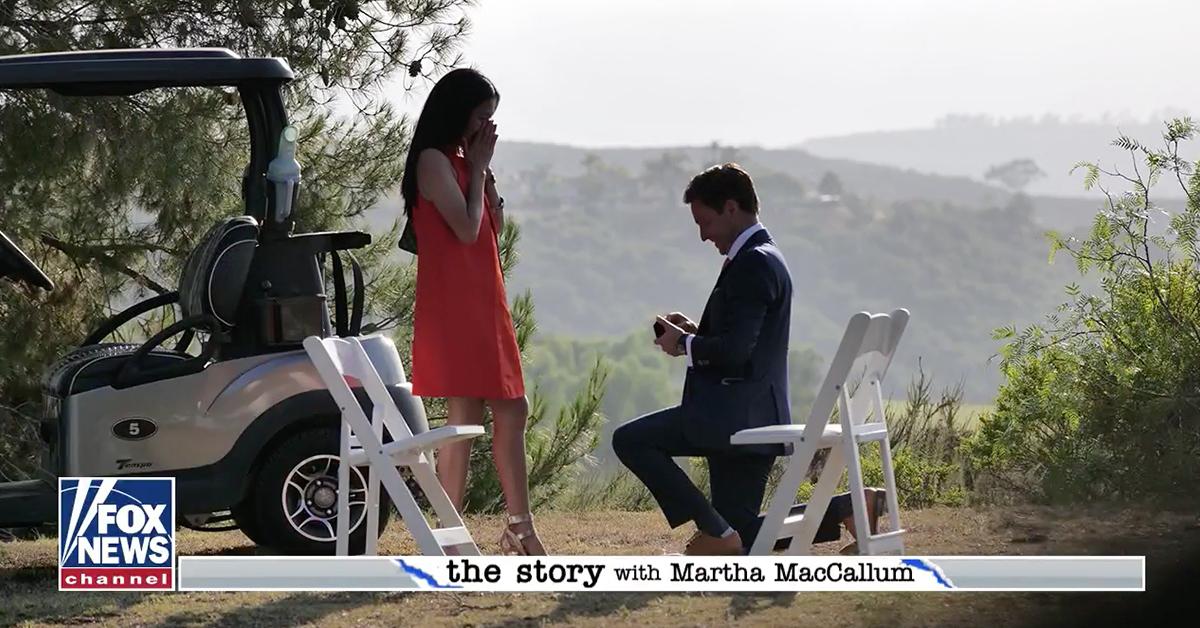 Article continues below advertisement
When will Jonathan and Kaitlyn get married?
As of now, no one knows when the wedding will happen. Jonathan and Kaitlyn haven't given any details about their upcoming nuptials, so it's likely that they'll have a small and private ceremony.
Jonathan will continue to be an "active voice for the church."
Although he's no longer serving as a Catholic priest, Jonathan remains a man of faith and intends to do his part as a non-ordained member of a church.
He said: "I'm so grateful to God. God's plans are mysterious. And I'm so grateful to the church that there's a process by which the Holy Father, Pope Francis, has granted me a dispensation. He recognized that it just wasn't the right thing for me. And he said not only go forward, free from that obligation of your priestly vows, but be an active voice for the church as a lay person, and that's what I'm going to do."