#PrimeVideoIsOverParty Somehow Just Became a 'Star Wars' Battle
When is Prime Video the latest to be "canceled"? #PrimeVideoIsOverParty started thanks to 'Inside Llewyn Davis' and somehow became a 'Star Wars' war.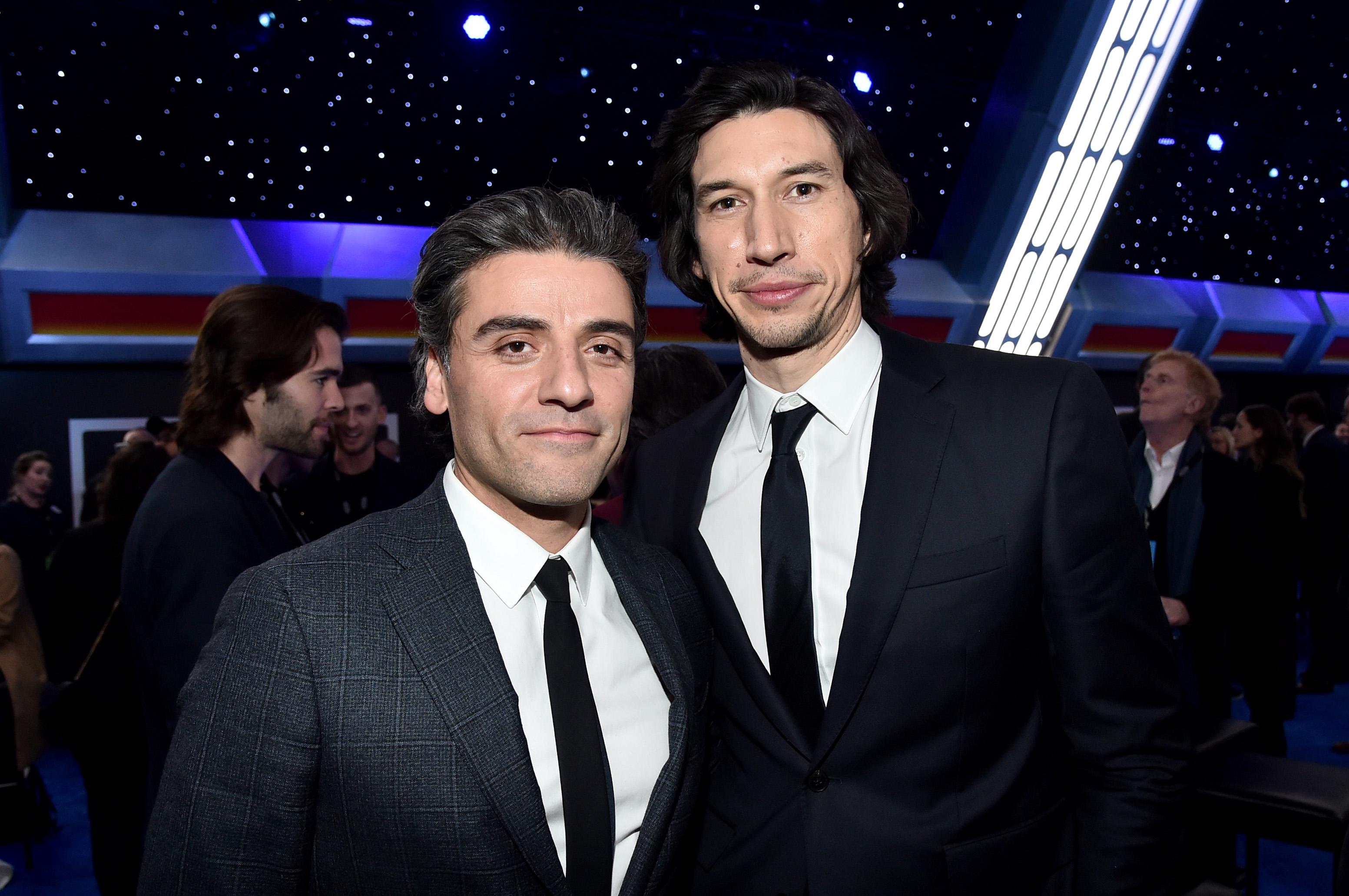 There are very few times in which "cancel culture" actually accomplishes its original intended goal. Well, today we have good news and bad news. The good news is that #PrimeVideoIsOverParty actually managed to get Prime Video to do something about a listing with glaring oversight. The bad news is that, of course, the hashtag has devolved since accomplishing its pretty positive goal.
Article continues below advertisement
Here's why #PrimeVideoIsOverParty actually started trending.
On the morning of May 13, Prime Video users noticed a strange issue with one of the platform's listings. The 2013 film Inside Llewyn Davis listed three main stars: Justin Timberlake, Carey Mulligan, and Adam Driver. What's wrong with this picture? Well, Llewyn Davis, the titular character wasn't played by any of these people. The lead was played by Oscar Isaac.
Article continues below advertisement
Now, the fact that Amazon didn't even know the lead in the movie would be one thing, but fans were more upset about the fact that Oscar was bumped to a supporting character — Adam Driver was billed as the lead despite having only one scene in the movie. (A scene, by the way, that he hated himself in so much that he now refuses to watch any movie he's in, according to a 2019 New Yorker profile.)
After #PrimeVideoIsOverParty began trending, it appeared that Amazon wasn't thrilled about having so much attention drawn to the mistake and they finally corrected it. The photo below is in the film's description now.
Article continues below advertisement
However, fans continued to tweet the hashtag, frustrated about the fact that Oscar, a Guatemalan-American actor, lost his place on the billing in favor of Adam, who is kind of Amazon's darling. Seriously, whoever is running Prime Video's social media has a major crush on the actor. For instance, their Instagram account posted a list of all the Adam Driver movies on their platform (yes, including Inside Llewyn Davis).
Article continues below advertisement
Unfortunately for Amazon (and Adam), the 36-year-old has been "canceled" himself on Twitter, multiple times, with the last one being quite recent. That very same New Yorker article that discusses his hatred of watching himself act also contains his description for why he joined the Marines after 9/11. He claimed that he wanted retribution against those who commited the horrible act.
Article continues below advertisement
"It wasn't against Muslims," he told the publication. "It was: We were attacked. I want to fight for my country against whoever that is." Despite having specified his goal, many have called him out as being Islamophobic.
But perhaps nowhere is the sentiment regarding Adam more divided than in the Star Wars community.
Article continues below advertisement
Since we're talking about 'Star Wars' actors, things got heated.
Look, we can make a million and one jokes around the Star Wars fandom, which is constantly divided and often in the middle of an argument, but let's just focus on this particular argument. It's no secret that Kylo Ren isn't exactly a lot of people's favorite Star Wars character. He's definitely a favorite for some and they have a strong love for him, but for many, he's not particularly the villain (or hero) that they wanted for the sequel trilogy.
So Star Wars fans used this as a great opportunity to spread some love to people who didn't play Kylo. All #IsOverParty trends are filled with fancams. But most of the fancams for this hashtag focused solely on Star Wars. And they really covered everyone but Kylo. Obviously, Oscar Isaac, who also played Poe Dameron in the sequel trilogy alongside Adam, got the most love though.
Article continues below advertisement
That being said, the OG trilogy got plenty of fancam support, but the prequel stars also got quite a lot of shoutouts. Considering the prequel stars have been outspoken about the hate they got for their roles, it's almost nice to see some fans shouting their love for the actors. Other sequel characters, like Rey and BB-8, also got some love.
Article continues below advertisement
Article continues below advertisement
Article continues below advertisement
Of course, we all know who we really should be stanning.
Article continues below advertisement