Princess Leia's Cousin Tells Leia Something Cruel in 'Obi-Wan Kenobi' Episode 1 (SPOILERS)
Little Princess Leia had to deal with a war of wits waged against her by her rather snobby cousin in 'Obi-Wan Kenobi.' What did Leia's cousin tell her?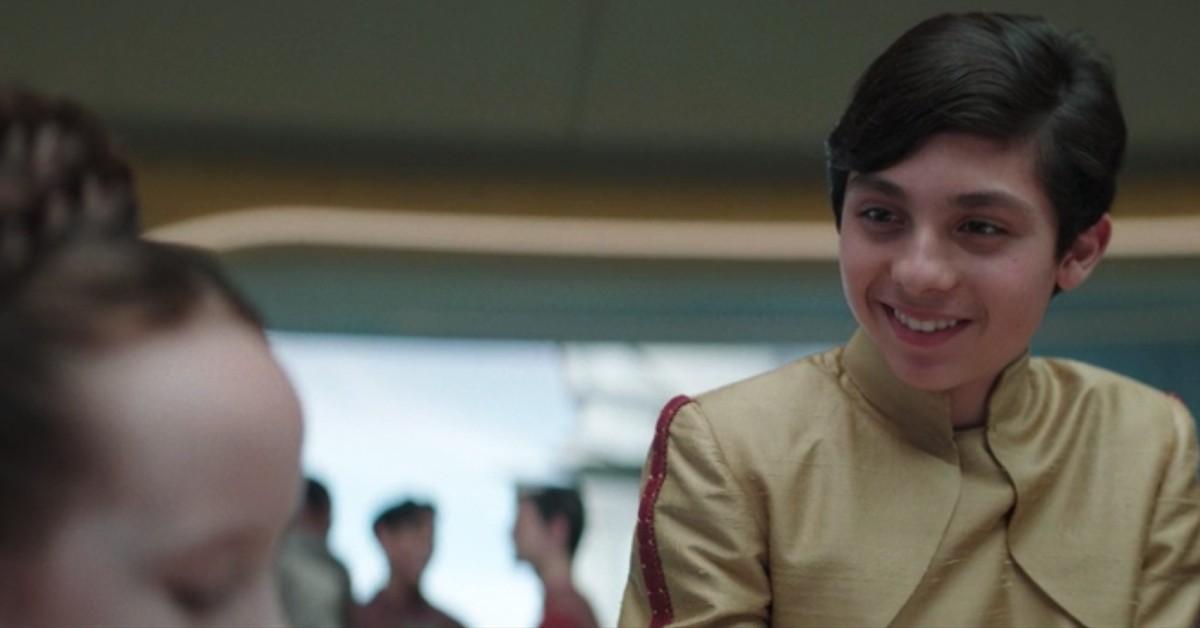 Spoiler alert: This article contains spoilers for Obi-Wan Kenobi Episode 1 on Disney Plus.
The show may be called Obi-Wan Kenobi, but little Princess Leia (Vivien Lyra Blair) stole the show. The princess of Alderaan wants to do more than wave, displaying a sense of independence and wisdom that would make her late mother Padme (Natalie Portman) proud.
Leia isn't afraid to stand up for herself or others. She calls out her visiting cousin for being rude to a service droid, and the two engage in a sparring match. Although Leia is tough for her age, one thing her cousin says really wounds her.
Article continues below advertisement
What did Leia's cousin tell the princess?
Leia's rather snobby cousin scoffs when Leia thanks one of her droids for bringing her something to eat, telling her, "You don't need manners when you're talking to a lower-life form." Leia claps back with, "Then I guess I don't need manners when I'm talking to you!"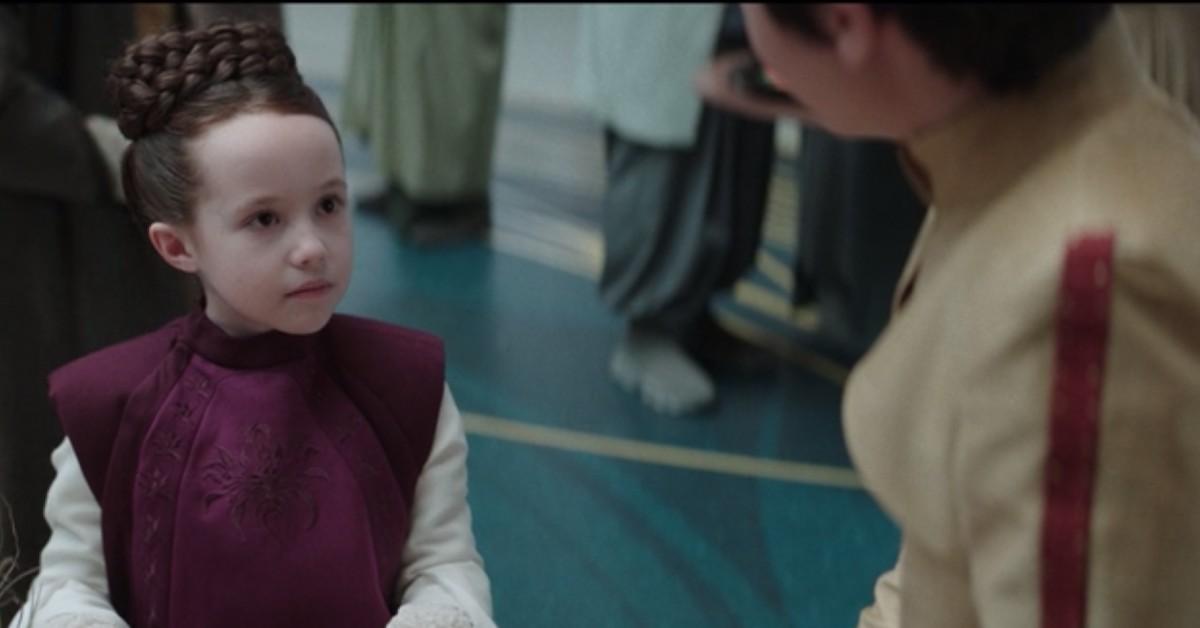 Article continues below advertisement
Leia's cousin then takes the riffing a bit too far. He's well aware, thanks to his father, that Leia's parents never let her leave Alderaan, and he thinks it's because they don't want anyone to know about her. The cousin adds one final insult, telling Leia, "You're not one of us. You're not even a real Organa."
However, this is Princess Leia we're talking about. She doesn't back down and accurately takes her cousin down, calling out his obvious fear of his father.
Fan reactions to little Leia.
Although Princess Leia obviously won the fight with her cousin (and refused to apologize when her parents asked her to do so), her cousin's cruel words about her not being a true Organa struck her right in the heart. However, Leia's adoptive father, Bail Organa (Jimmy Smits), is the right man to reassure Leia that she is an Organa, through and through.
It would be an understatement to say that Star Wars fans loved Vivien's take on the iconic princess and her takedown of her snobby cousin. Many Kenobi watchers believed that Vivien would've made Carrie Fisher proud, and we completely agree.
Article continues below advertisement
Article continues below advertisement
What happens to little Leia after the cousin snafu?
After her heart-to-heart with her dad, Leia runs off and ventures off into the Alderaanian woods, where a bounty hunter (Flea) and his cronies kidnap her. This triggers Obi-Wan's (Ewan McGregor) call to action in the Kenobi series. In many ways, Obi-Wan had completely lost the will to fight when we reunited with him in Episode 1.
It's only when Bail insists that he's the only one he'd trust to rescue Leia that Obi-Wan decides to come out of Jedi retirement.
Article continues below advertisement
Obi-Wan manages to find Leia on the planet Daiyu and, after a series of near-misses, they finally escape the Jedi Inquisitors. However, Obi-Wan's rescue of Leia comes with a cost.
The Inquisitor Reva (Moses Ingram) gleefully reveals that Obi-Wan's fallen student, Anakin Skywalker (Hayden Christensen), was still, in fact, alive. Of course, Leia has no idea at this point that the greatest Sith lord in the galaxy is actually her father. Will Obi-Wan be able to return Leia home safely to Alderaan in spite of his mental anguish?
Watch what happens next when Obi-Wan Kenobi Episode 3 drops on Disney Plus on Wednesday, June 1, 2022.