"It's a Campus" — Professor Films Student Listening to Lecture Outside of Her Office
After a college student showed video of a professor filming her listening to a lecture outside her office, folks have sided with the student.
Most college students understand the hustle and bustle of taking classes, labs, internships, and finding time to study. It's a heavy load that can take a toll on someone. That said, students typically ensure to make ample time to study to retain the information. And while most professors prefer to be supportive of students, some can be completely disagreeable and try to use their seniority to get over on students.
Article continues below advertisement
With that in mind, social media users are proud of a college student for standing her ground. In a TikTok video, a college student shared that a professor filmed her listening to a lecture outside of her office. And of course, folks believe that the student was pretty reasonable with her actions. Here's the scoop.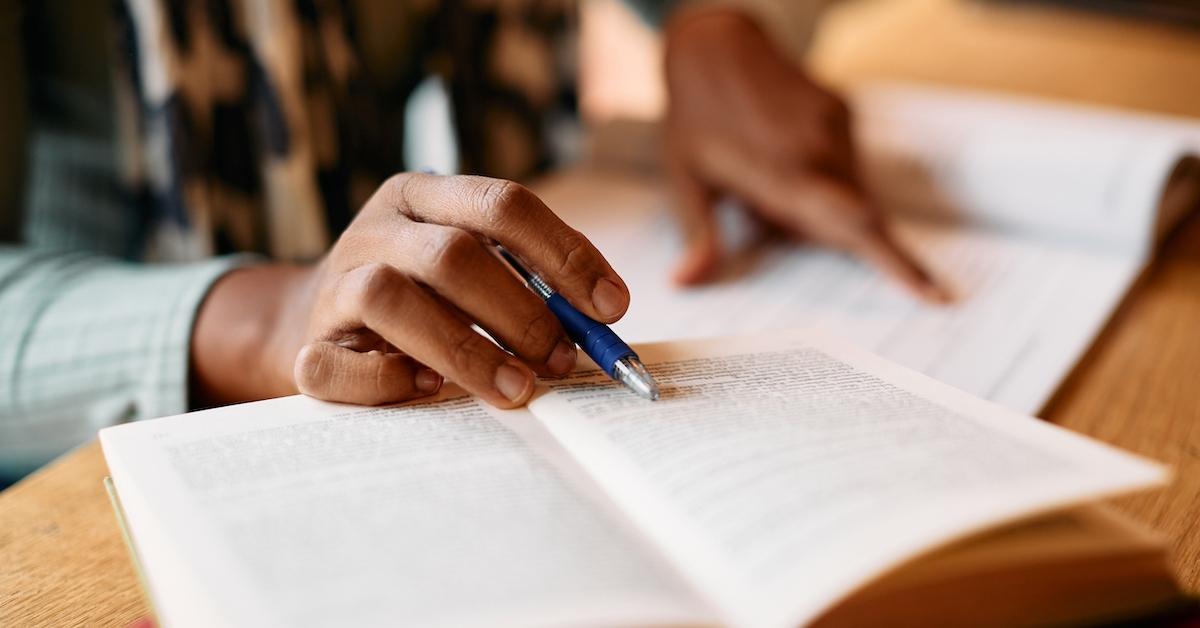 Article continues below advertisement
A professor films a student listening to a lecture outside of her office.
Audacity is at an all-time high! In an Oct. 11, 2023, TikTok video, creator It's Cori (@coritoocute) shared a professor recording her for simply being a good student.
"Why did this lady call campus security before this video and have a tantrum because they couldn't escort me out 🥴? Chile…. and the sound was only on 25 until she got crazy so it went to a 100 IDC," the video caption reads.
As the video starts, a white professor is seen standing outside of her door recording Cori who was sitting in a chair studying. In other words, it's harassment.
"POV: A professor harasses you for listening to a lecture because she doesn't wanna close the door," the text overlay reads.
Article continues below advertisement
The professor is seen getting close to Cori and circling her to record her outside of the office.
In a follow-up video, Cori explained what happened.
"This was six months ago and I already reported the incident. The school already came up with a conclusion as well. I posted my experience and if you're mad, cry about it," the video caption reads.
Article continues below advertisement
Cori said that her class got canceled so instead of traveling across campus back to the dorms, she found a spot to watch a lecture to kill time before her next class. She said that other students were working and studying around her.
She also explained that students are often "working, talking, laughing, playing music, and whatever" while congregating in communal spaces on campus.
"It literally doesn't matter since it is a campus," Cori said.
After a few minutes of watching the lecture, a professor came to her office, closed the door, and opened the door to tell Cori that she had office hours soon and that she could hear the video. Cori immediately apologized and said, "Oh my bad, I'll turn it down."
Around 10 minutes later, the professor reappeared and said that she could still hear the video.
Article continues below advertisement
"Mind you, not one student came to those office hours," Cori said.
The professor then asked Cori if she had "headphones or if she could just leave" and things went left. Cori then said that she doesn't have headphones and she isn't going to leave.
Cori said the professor started "acting out of character" and was "yelling, putting her fingers in Cori's face," and told Cori that she "despises students like her."
Article continues below advertisement
The professor initially started recording Cori inside of her office and she asked the professor to stop recording her. Cori continued watching the lecture and was told by the professor that she called Campus Security. Cori took it in stride because she knew she didn't do anything wrong.
"I wasn't disrupting anybody. I wasn't playing loud music," Cori said. "I wasn't playing derogatory videos. It was literally a lecture video and it was low. It was actually so low I could barely hear it. I was being so courteous."
Article continues below advertisement
A campus security officer finally arrived and apologized to Cori after she expressed disappointment with his response to the call. He then told the professor that he couldn't do anything about the situation.
"Well, I really can't hear your video," the officer told Cori.
Article continues below advertisement
At this point, the professor was seething and decided to leave her office to record Cori. Cori then returned the favor and recorded the professor as well for her "own protection" and the professor wanting her to react off of her behavior and "feed into the stereotype of Black women."
"As a professor, you have a standard of professionalism to withhold and she wasn't," Cori said.
Although Cori admitted that she was a little petty, she stands by her actions. She also said that the white male student in the video was very supportive and checked on her. He also said that Cori wasn't disturbing him.
Article continues below advertisement
TikTok users believe that the professor was out of line.
After watching the video and seeing Cori's explanation about what happened, many users believe that the professor was wrong in how she handled the situation.
"I actually think turning it up was good because it showed how quiet it was initially. I hope she didn't mess up your day," one person shared.
"I am so glad you stood up for yourself, she was completely in the wrong," another user said.
"You are such a mature young lady!! I handled the situation with class and stood your ground ❤️," another person shared.
It's interesting how folks act when they are an authority figure. If you're a professor like this, please do better.