14 Free Quarantine Workout Options, Since the Gyms Are Closed
With the gyms being shut down across the country, it's important that we get creative with fitting in a workout sesh. Here are 14 free workout options for all of your fitness needs!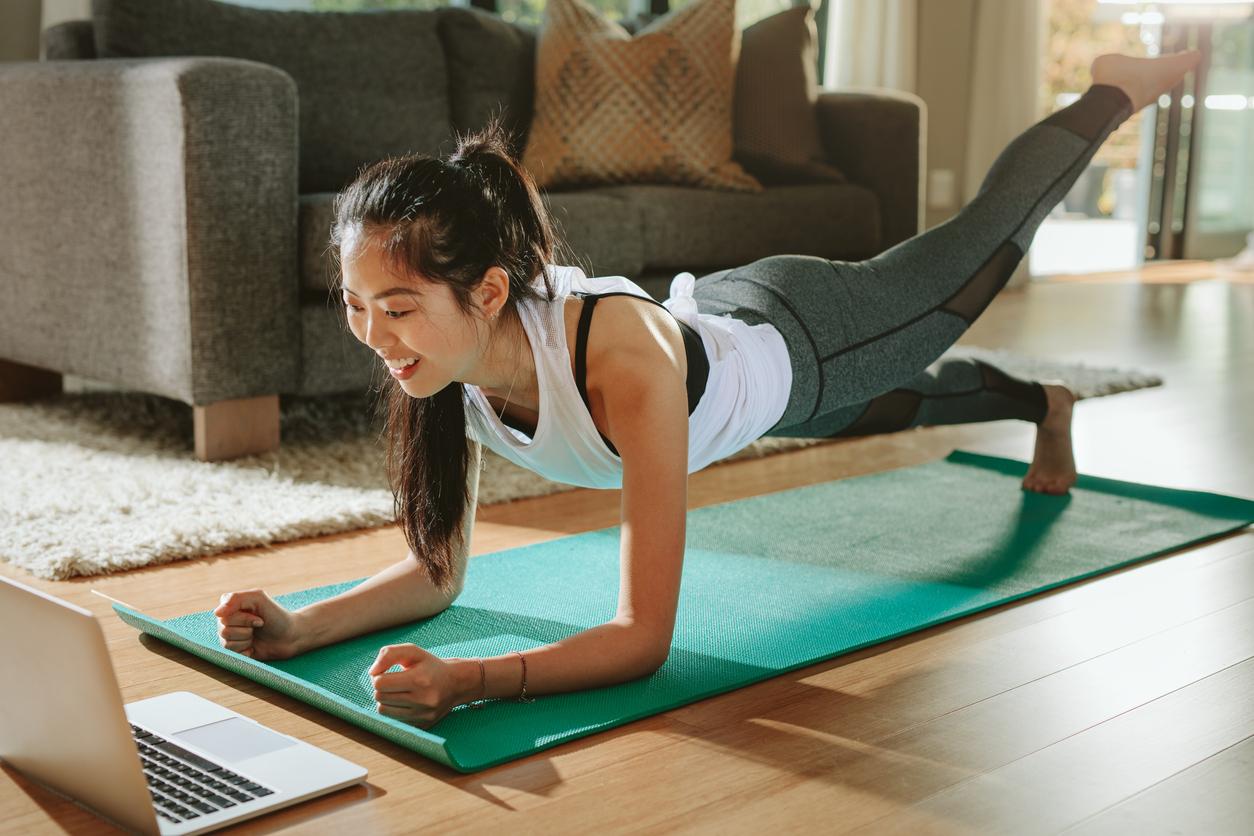 With the entire country world under self-quarantine (if you're not, you may be ordered to by your city soon), daily life as we knew it is temporarily on hold. No dinner dates, movies with friends, drinking at the bar — and certainly no workout sessions at the gym. Gyms have been mandated to shut down across the county thanks to COVID-19, which means we're going to have to get creative with how we stay fit during this chaotic time. Especially if you don't have a Peloton or even a big enough space in your home, it can be tough to exercise inside.
Article continues below advertisement
Luckily, there are a lot of workouts that you can download or watch for free.
If you're not in the mood to run outside in the cold (or maybe you just can't), there are plenty of apps that provide workouts and instructor-led sessions digitally. It is 2020, after all. We may not be able to buy a roll of toilet paper anywhere, but we sure as heck can download all the apps and watch all the videos that make life just a little bit simpler. Here's a list of workouts that are available for free (with some you do have to pay for subscription eventually — but many have extended their free trial periods due to, ya know, the pandemic and all).
1. Planet Fitness's Home Work-Ins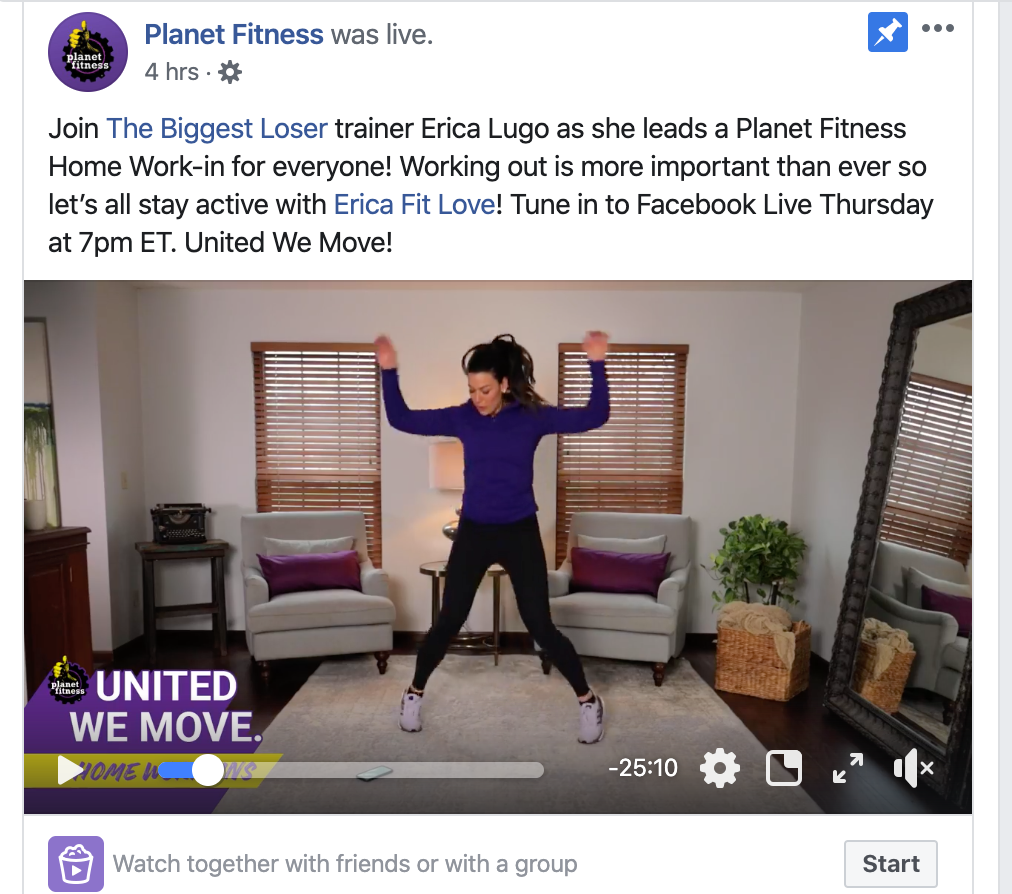 Available on Facebook, Planet Fitness has been streaming daily "work-ins" free of charge, which is super awesome. Instructors have created unique routines that anyone can do in their living room. Each one is about a half-hour long.
2. Yoga with Adriene
Another free service, Adriene (who has 6.3 million subscribers) uploads yoga routines to suit a variety of needs (anxiety, wrist pain, sleepiness, etc.).
Article continues below advertisement
3. Tone It Up
Trainers Katrina Scott and Karena Dawn lead workout classes that focus on a variety of needs, including firming up your booty, or getting stronger legs. All you need is a little bit of space to do these workouts. If you have hand weights or a dumbbell, even better! While Tone It Up usually costs $14.99 a month, it's currently free until April 13! You can download the app or even watch older videos on YouTube.
Article continues below advertisement
4. Orange Theory At-Home Workouts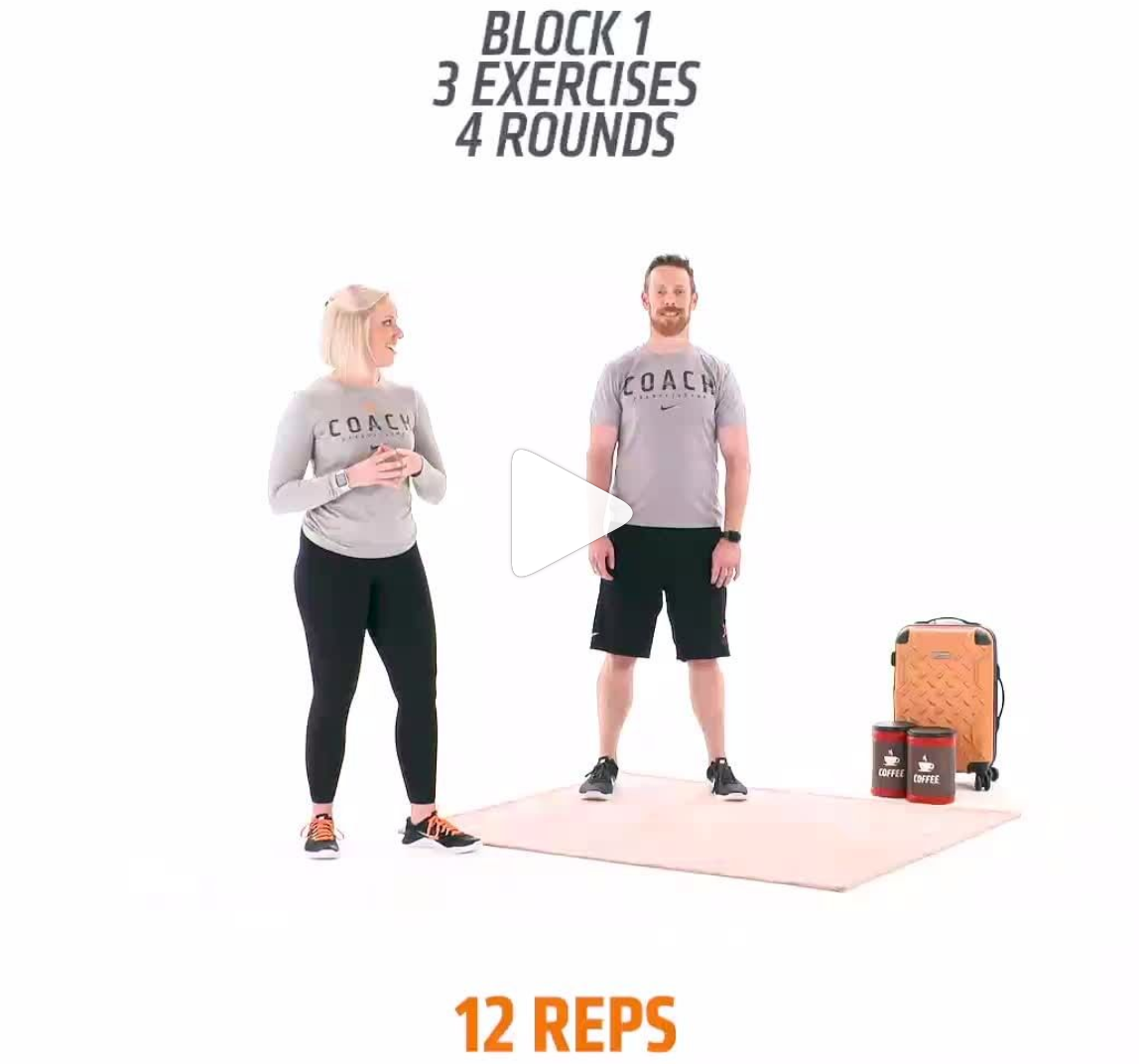 Orange Theory is another gym that's providing not only its customers, but anyone who's in need of a convenient workout session, with free workouts. Orange Theory has been posting the demonstrations to IGTV.
Article continues below advertisement
5. Sweat
Sweat is a popular fitness app created by Australian trainer Kayla Itsines. You can find her Bikini Body Guide program, which is what the app is known for. You *will* need a dumbbell and jumprope, but those are fairly inexpensive and easy to buy on Amazon right now.
Article continues below advertisement
6. Nike Training Club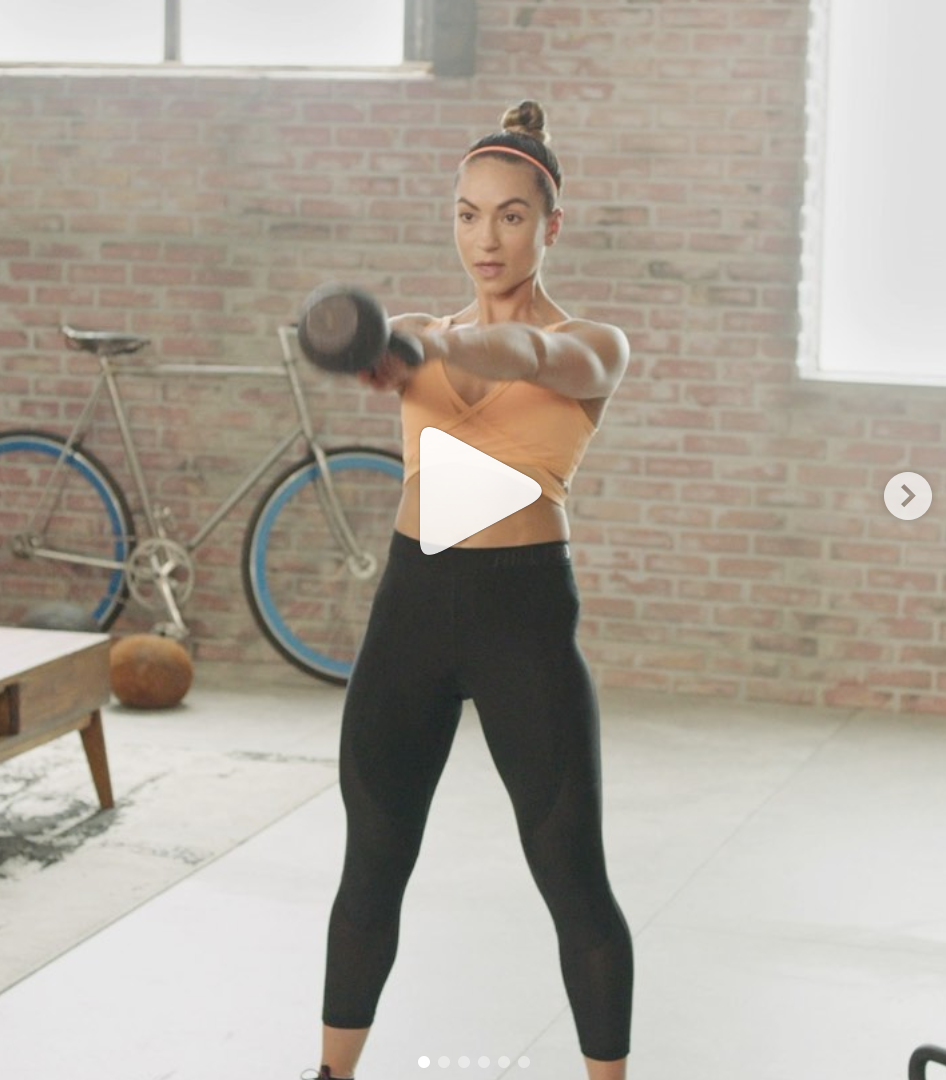 With this app, you can download free 15-, 30-, and 45-minute workouts that don't require any equipment besides a dumbbell (just get a dumbbell, we promise it's a pretty solid investment!). For a premium membership, you also get a nutrition guide to help you navigate your diet and well-being.
Article continues below advertisement
7. Barry's Bootcamp's Barry's At-Home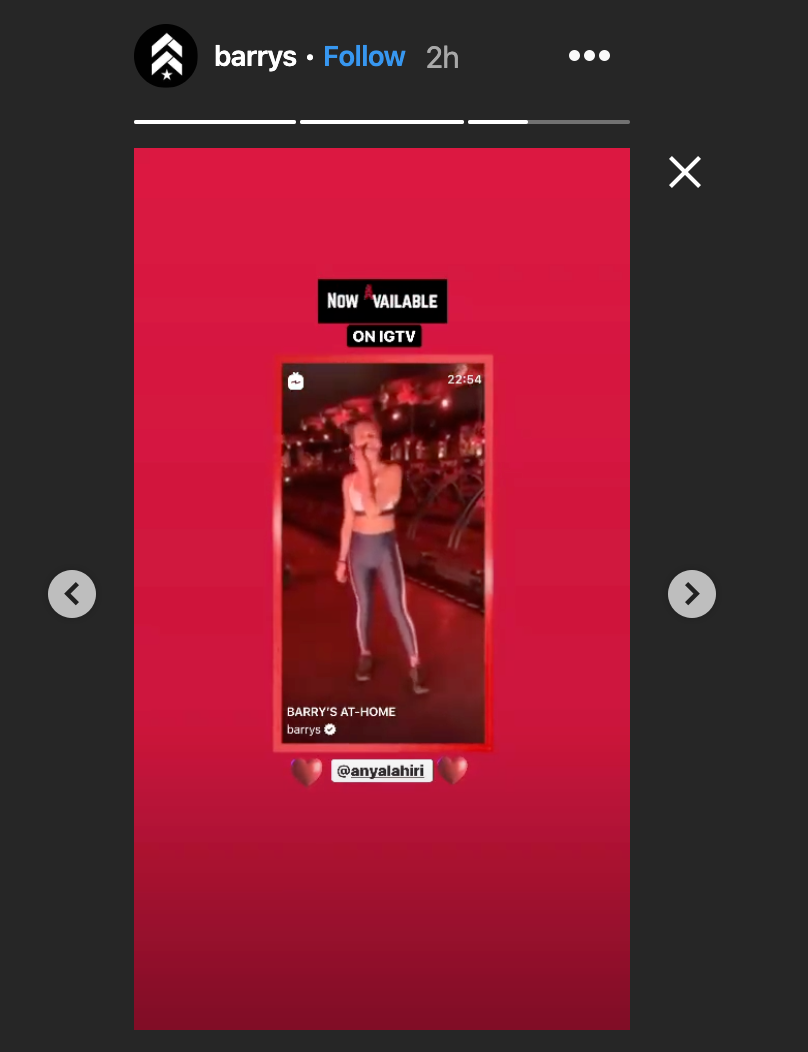 The ever-iconic workout studio has 20-minute free sessions they stream on Instagram Live, which they upload to IGTV the next day.
Article continues below advertisement
8. Blogilates
Have the stamina for some hardcore toning work? Blogilates is offering 10- to 20-minute sessions (that seriously might be all you need — they're intense!) on YouTube. Blogilates also curates a free 14-day workout plan that you can find on their website.
Article continues below advertisement
9. P.volve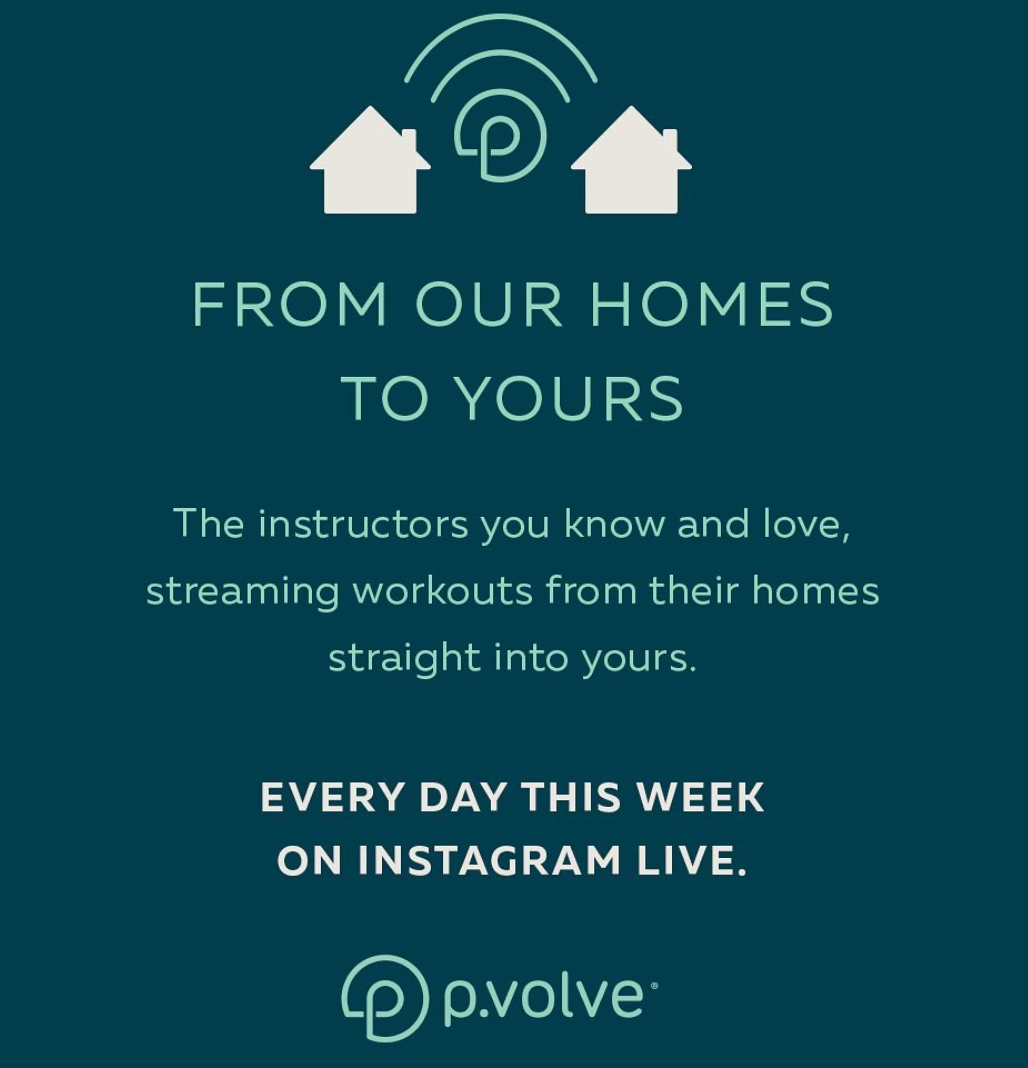 This is a total-body workout you can stream for free on P.volve's Instagram live. The classes they're offering are 10- and 20-minute workouts. If you try it out and really dig it, you can get a 30-day free trial and have access to a huge library of workout classes. P.volve is awesome, since you get to customize your workout plan as well as get a nutritional guide.
Article continues below advertisement
10. Peloton Digital Membership
The cool thing about this service is that you don't need a gajillion dollar (not the actual price) bike to follow these workouts. Peloton gives you live workout sessions including yoga, HIIT, strength-training, and more. Right now, you get 90 days free.
Article continues below advertisement
11. Fitness Blender
This husband and wife YouTube duo run Fitness Blender and provide you with 500 different types of (free!) workouts, each varying in intensity and time. Have time for a 30-minute HIIT session? You got it. Something more mild and a bit shorter? It's there.
Article continues below advertisement
12. Popsugar Fitness
Popsugar has a plethora of videos on their website and on their YouTube channel (there are over 500 videos to choose from!) that vary from a 30-minute HIIT workout to a 10-minute booty training sesh. If you're in the mood to dance, Popsugar stands out by offering a wide range of dance workouts as well. Popsugar also recently released their fitness app, which is free to use! If you'd rather use your phone to get your workout in, that's always an option.
Article continues below advertisement
13. Amazon Prime Video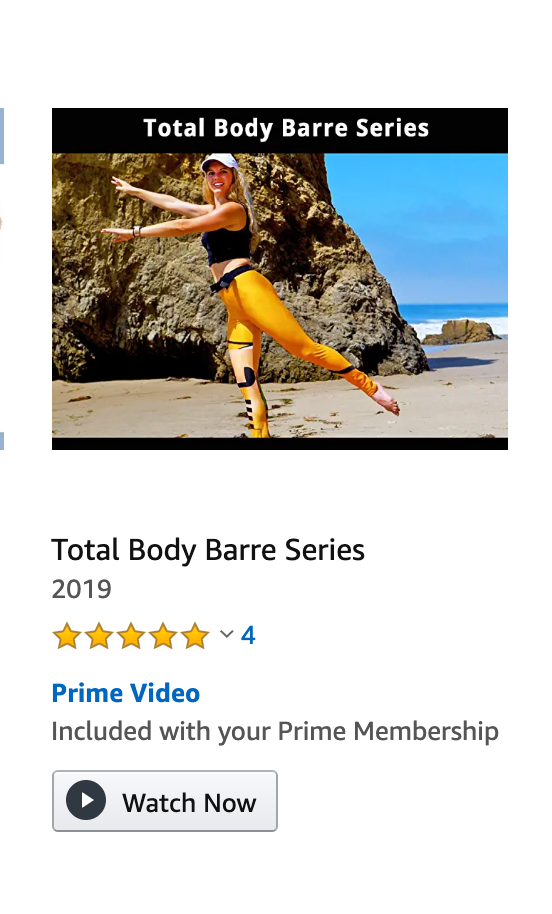 Did you know that if you're already an Amazon Prime member then you have access to a ton of popular classes like Zumba, Total Barre Series, yoga classes, and more. Go to Amazon and search for "workout classes video" and it should take you straight to the workout library.
Article continues below advertisement
14. The pour-oil-on-the-kitchen-tile trick
Okay, we're kind of kidding with this one! But it does seem like it works? Your feet and floor will end up oily, but you will probably feel great after!
Article continues below advertisement
Stay safe and sane out there, everyone. It's important to go outside for some fresh air, and it's important that we get some movement in even though we're being legally mandated to stay put. Moving around helps with anxiety, and it'll make you feel much less stir-crazy! Take care of yourselves (and if that means ordering a pizza as well, that's okay! Balance!)!