The Internet Is Deciding to #QuarantineandChill and the Memes Are Perfect
COVID-19 is here, and we're all gearing up for a lot of time inside. If our generation is going to quarantine, we're going to do it right. Introducing: #QuarantineandChill.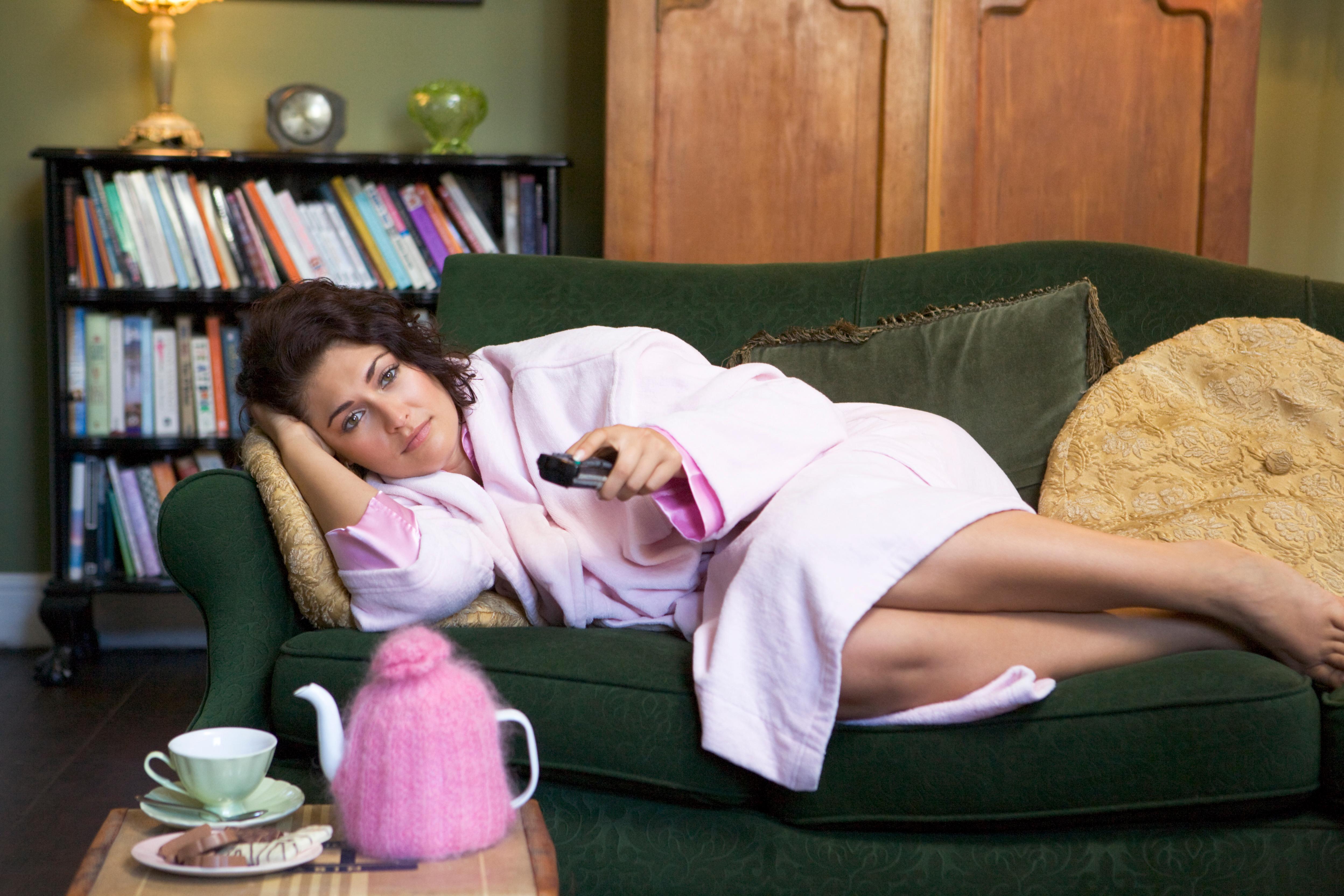 With everything that has been going on in the news about the new coronavirus (COVID-19), it's very easy to get worked up, panicked, and feel pretty hopeless about the current state of the world. We're in isolation. We're social distancing. We're being told to quarantine while being overloaded with news and updates. It can all be very scary and overwhelming at times.
Article continues below advertisement
With all the recommendations to isolate ourselves, life may start to feel pretty lonely and the chances of getting cabin fever at some point are very likely. Millennials and Gen Z are on the case when it comes to making the best out of a bad situation. That is how the hashtag #QuarantineandChill was born. If we're going to be spending so much time inside, why not make the most of it? People using the hashtag have some pretty creative ideas for how to spend our days in isolation.
Quarantine with Kittens
What better way to enjoy this time indoors than some snuggles with some adorable kittens? Pets need love too, and they're probably so happy we're home!
Article continues below advertisement
We're all going to become zombies.
Wake up. Eat. Scroll mindlessly. Nap. Yearn for human contact and stare mindlessly into the unknown. Repeat. That routine sounds like a pretty nice time in quarantine to me.
Article continues below advertisement
Before we chill, we must fight people for toilet paper.
If you're not quarantining and chilling, then you're probably quarantining and panicking. As we know, it's a dog eat dog world out there trying to get toilet paper.
Article continues below advertisement
#QuarantineandChill essentials
Toilet paper? Check. Limes? Check. Tequila? Check. Yup, I think that's all a person really needs for this period of isolation. Maybe we need to change this hashtag to #MargsandChill.
Article continues below advertisement
Introverts feel like this is their time to shine.
Some of us enjoy staying home on a Saturday night, watching Netflix, and eating takeout. If this virus is here for awhile, that will be everyone's lives and introverts have a head start on how to be an expert at this.
Article continues below advertisement
We can definitely expect a COVID-19 baby boom.
If we're all going to be stuck inside, might as well make the most of it right? Why not make some babies in the process? We've got a lot of time to kill, people.
Article continues below advertisement
Joe has this covered.
You fans will definitely get this one. Maybe this is the one time it'd be okay to meet a crazy guy who would lock us away in a glass box. That's definitely one way to avoid getting sick.
Article continues below advertisement
There is speculation that couples will not survive this.
While some may be envious of those who have a partner to share this quarantine with, it's also safe to say that this period of isolation may end with some possible breakups.
Article continues below advertisement
Some are chilling while also flexing their mixology skills.
We can still drink and get that nice social distancing buzz going, but we also need to make sure we're taking care of ourselves! Just add some Emergen-C to your cocktail to make it healthy, duh!