There are some people out there, including politicians, who have stated that the novel coronavirus, or COVID-19, will likely just go away in the summer. And while that sounds ideal, it's also wishful thinking. Not to mention, it downplays the severity of the pandemic to simply say, "Well, it'll go away on its own in a couple of months." We set out to answer the question of whether or not COVID-19 will actually simply be defeated by the hot temperatures. Or if it won't be enough.
Will the coronavirus really go away in the summer?
Simply put: not likely. According to Marc Lipsitch, DPhil, Professor of Epidemiology and Director of the Center for Communicable Disease Dynamics at Harvard T.H. Chan School of Public Health, speculation on the virus's reaction to warm weather isn't as thorough as some believe it to be. For one thing, we are comparing this new strain of a type of virus to other completely different viruses.
There are certain viruses that we believe we are less likely to get in the summer. Because flu season occurs from October to February in the U.S., we tend to believe that means that the virus thrives in cold weather, not warm weather. But experts believe that the flu thriving has to do with the conditions that cold weather causes, rather than cold weather itself.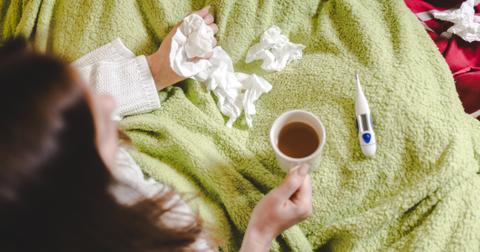 While studies do suggest that the flu likes colder weather, there are other factors at play. We spend more time indoors in the winter, with the windows shut, so we're breathing in the same air as people who may be sick. Not only that, but the days are shorter. By getting less sunlight, we have lower levels of vitamin D and melatonin, which, in turn, impacts our immune system. Saying that heat simply kills viruses does not acknowledge the other factors.
But what about SARS?