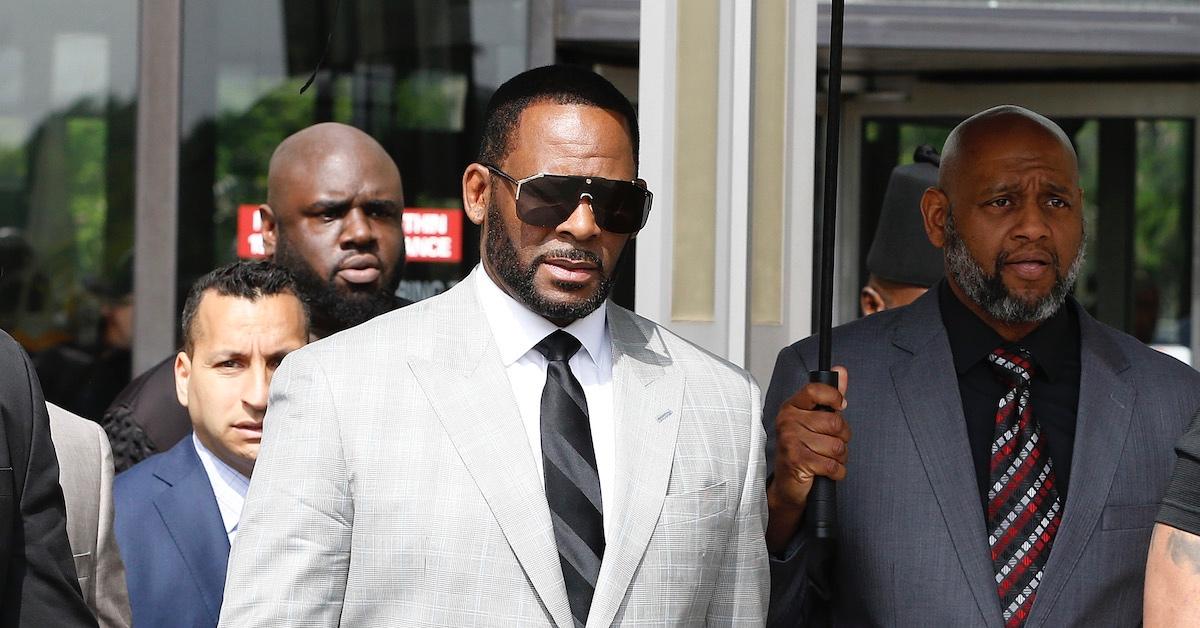 TikToker Gets Serenaded by Imprisoned Singer R. Kelly Over the Phone
Disgraced singer R. Kelly has fulfilled a TikToker's wish by serenading her with his hit song "Love Letter" over the phone. Details inside.
No one can't deny R. Kelly's impact on the R&B music genre. Despite the deplorable actions that have landed him in prison, his artistry is one that has impacted many. Despite everything going on, R. Kelly still maintains a sizable fanbase.
Article continues below advertisement
So, when the opportunity came for R. Kelly to make a fan's day, he took the time to do so — while currently imprisoned. According to TikToker @Jizzlezoldykk, the 55-year-old disgraced singer came through with a musical request to sing his hit song "Love Letter." Here's everything that we know.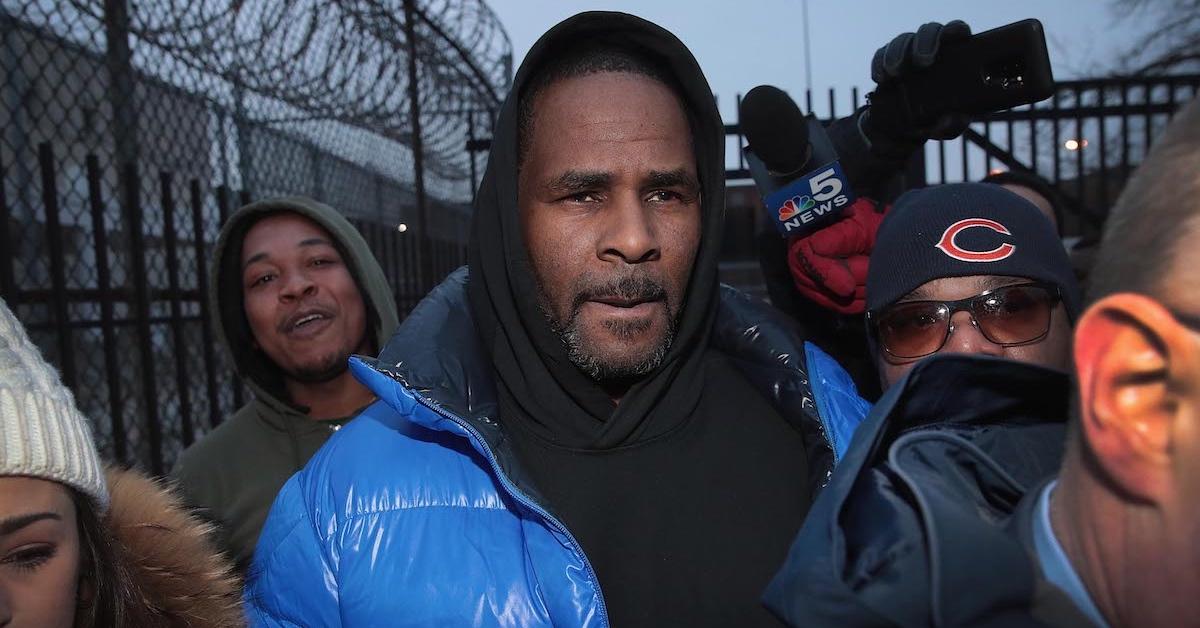 Article continues below advertisement
R. Kelly serenaded TikToker Jazzalyn after meeting her at the Metropolitan Detention Center in Brooklyn where he is currently imprisoned.
It appears that R. Kelly is not letting his circumstances keep him from connecting with fans. TikToker Jazzalyn took to the short-form video app to share a video of R. Kelly singing to her over the phone on March 19, 2022, with text that reads: "When your dad goes to the same prison as R. Kelly."
Article continues below advertisement
According to The Shade Room, Jazzalyn shared that this chance encounter occurred after she visited her father, who is also currently incarcerated at the Metropolitan Detention Center in Brooklyn.
"Not only did I talk to him from the phone, but I got to see him in person ... he sang out loud for everyone in the visitation room," Jazzalyn told The Shade Room.
According to the star struck fan, she visited her father on the evening of Friday, March 18. She then received a call from her father later that same night.
Article continues below advertisement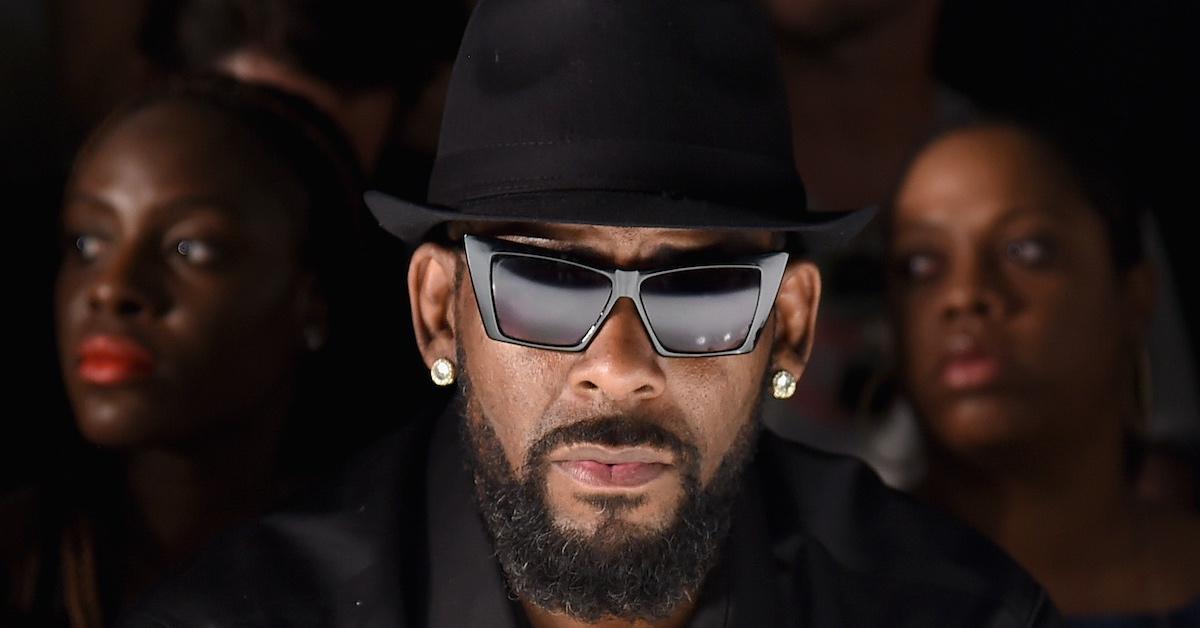 Jazzalyn shared that her father called to ensure that she made it home safely. That's when her father asked Jazzalyn if she wanted to speak with R. Kelly, and the rest is history. Jazzalyn also made it a point to share that while her father and the singer are not friends, they are "friendly" with one another.
Article continues below advertisement
"He and my dad often talk. From what he tells me, I would say they're cool with each other, but they're not really friends," Jazzalyn told the outlet. "They are just serving their time together."
Article continues below advertisement
Jazzalyn clarified that R. Kelly did not take her musical request for financial compensation.
As Jazzalyn's story continues to make its rounds on social media, many users are speculating and making jokes that R. Kelly is simply singing for commissary compensation. However, Jazzalyn quickly set the record straight by telling the outlet that those claims are false.
In fact, Jazzalyn also took to her Instagram story to reiterate that point on March 22, 2022.
Despite Jazzalyn's account, Twitter users have been having a field day with the new information. From commissary jokes to people cringing at the fact that R. Kelly still has fans despite his actions, social media users have been sharing their opinions since the story broke.
Article continues below advertisement
As expected, the video has since gone viral with nearly 150,000 likes and nearly one million views. It has also caught the attention of many celebrities, including Skai Jackson. The Disney darling reacted to Jazzalyn's caption, which reads: "#rkelly free him."
Obviously, many people believe that the disgraced singer is where he should be, and Skai shared the same sentiments while also laughing at the post. "Let's not free him, but LOL," Skai commented.
There's no telling if Jazzalyn will attempt to have R. Kelly serenade her again, but anything is possible.