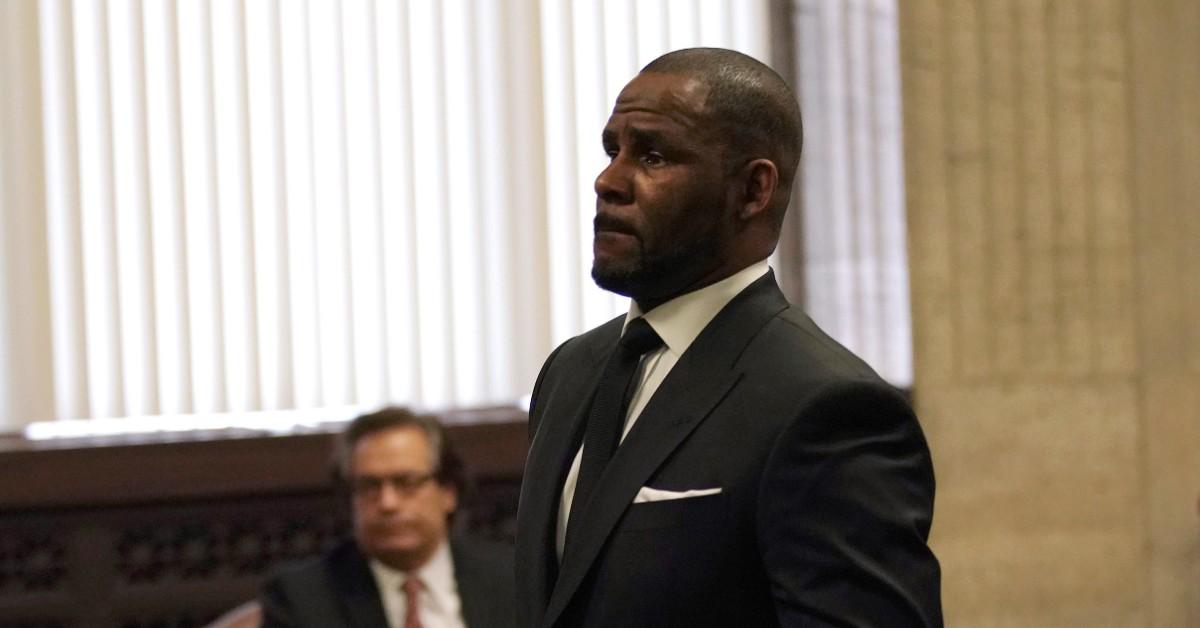 R. Kelly Was Arrested in February Last Year — What Happened to Him Since Then?
By Leila Kozma

Feb. 3 2020, Updated 2:54 p.m. ET
R. Kelly was arrested in February 2019 on account of 10 charges, including sexual abuse, enticing minors into sexual activity, and producing and receiving child pornography. As the two-part documentary series titled Surviving R. Kelly reveals, the "12 Play" singer should be held accountable for more. 
After the release of the new Lifetime series many viewers are wondering: Where is R. Kelly now? When will he receive his final sentence? 
Article continues below advertisement
R. Kelly is detained at a federal court prison in Chicago.
The musician came under scrutiny for sexual abuse on several accounts throughout his career. The first articles detailing his misconducts were published in the early 2000s and he was taken to court on several occasions throughout the past two decades. However, the 2019 court case marks the first time he failed to use his commercial success and international fame to evade responsibility. 
R. Kelly was first arrested in February 2019 for sexual assault. He pleaded not guilty and was released on bail. He was arrested for additional charges in May, which he pleaded not guilty to as well. One of his first major court cases was held in July in Chicago. 
Article continues below advertisement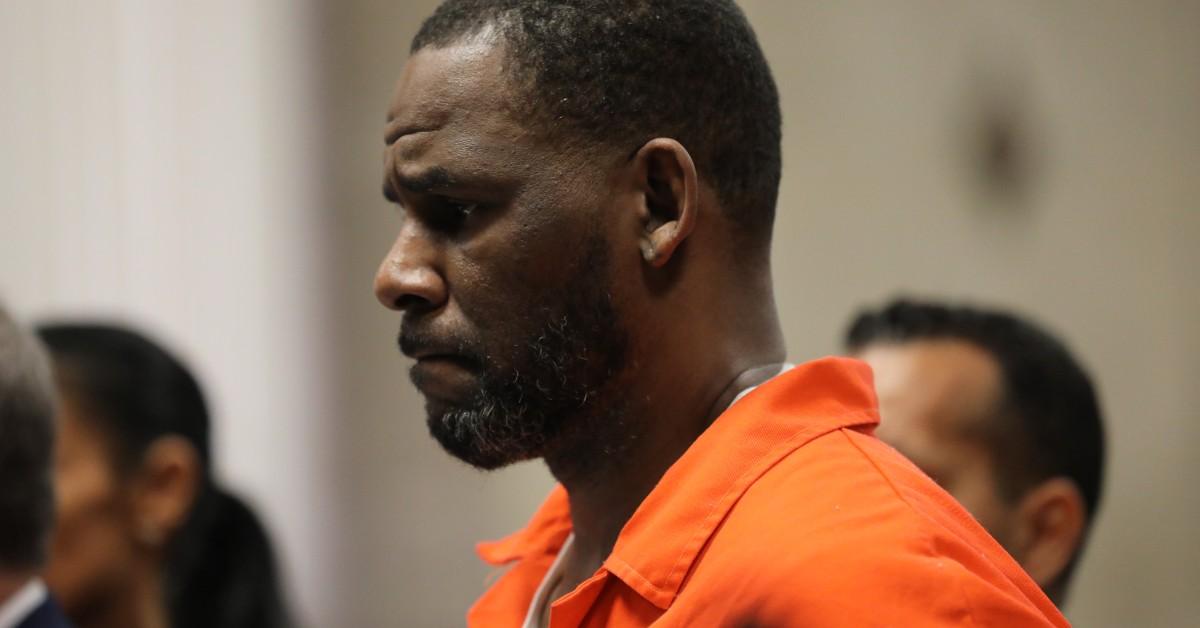 R. Kelly's former manager Derrel McDavid was scheduled to appear for a bond hearing on July 12 in Chicago. 
McDavid pleaded not guilty to charges of conspiracy to obstruct justice, conspiracy to receive child pornography, and receiving child pornography. He was released on a $500,000 bond the next day, notes AJC. 
Article continues below advertisement
R. Kelly was scheduled to appear a day later. However, several charges were filed against him outside of the judicial district within the same time frame. 
On July 12, a 13-count federal indictment was filed against the singer in Illinois. Just one day later, an 18-count indictment was filed against him in New York. He was ordered to attend a new court hearing on August 2 in New York. 
As Variety reveals, the singer remained silent throughout the new trial, only speaking up to express that he understood what the charges against him entailed.
Article continues below advertisement
This time, the jurors focused on R. Kelly's involvement in keeping previous cases of misconduct out of the public eye. As Variety notes, they cited previous the occasions he bribed or blackmailing victims. 
The judge expressed concern over the musician's potential involvement in similar endeavors after his release. Acknowledging the possibility that an early release could perpetuate the cycle of violence, the judge ordered him to be detained.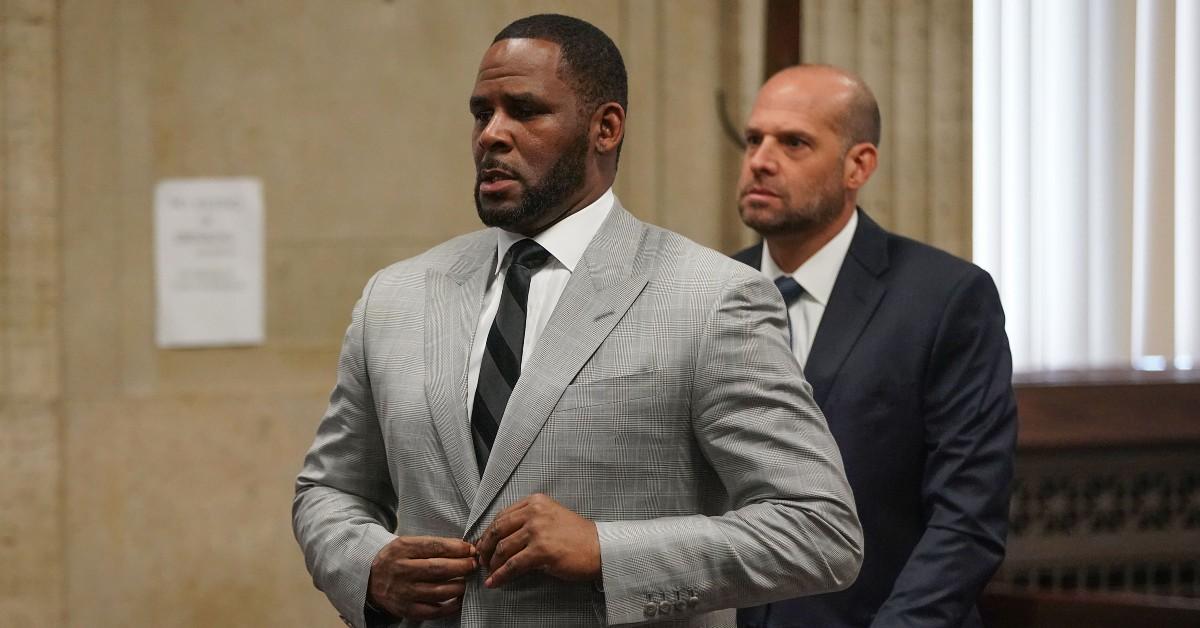 Article continues below advertisement
How old was Aaliyah when she dated R. Kelly? 
On December 12, 2019, R. Kelly was also charged with bribery. 
As Newsweek notes, the singer paid off an Illinois governor to accept Aaliyah's fake ID stating that she was over the age of 18. She was 15 years old at the time. However, R. Kelly succeeded in coercing the governor into producing a marriage license with the forged document.  
The singer's next court hearing will be held in New York in May 2020. As Newsweek points out, racketeering can be punished for up to 25 years in New York, while sexual assault can be reprimanded with up to 30 years in prison in Illinois. 
Article continues below advertisement
Is R. Kelly out of jail? No, at least not until his May 2020 trial.
Back in October, R. Kelly's lawyers attempted to get him out on bail and put on home detention. His lawyer, Steven Greenberg argued that, "although he lives and has lived with two lady friends, only one of them is allowed to be on his visiting list, and after 90 days he is required to switch. No other friends or professional colleagues are allowed to visit. That is not right."
When the motion was filed in court, Judge Ann Donnelly dismissed it, saying that R. Kelly's finances were "murky, to say the least" meaning that he would be unable to pay bail and that, if he was on home detention, it "certainly would do nothing to deter" him from intimidating witnesses.
The judge set the date for May 18, 2020 and expects it to run for at least three weeks, meaning that, as of now, it's unlikely that R. Kelly will be released from prison before June 2020.
Catch the second part of Surviving R. Kelly on Thursday at 9. p.m. on Lifetime.