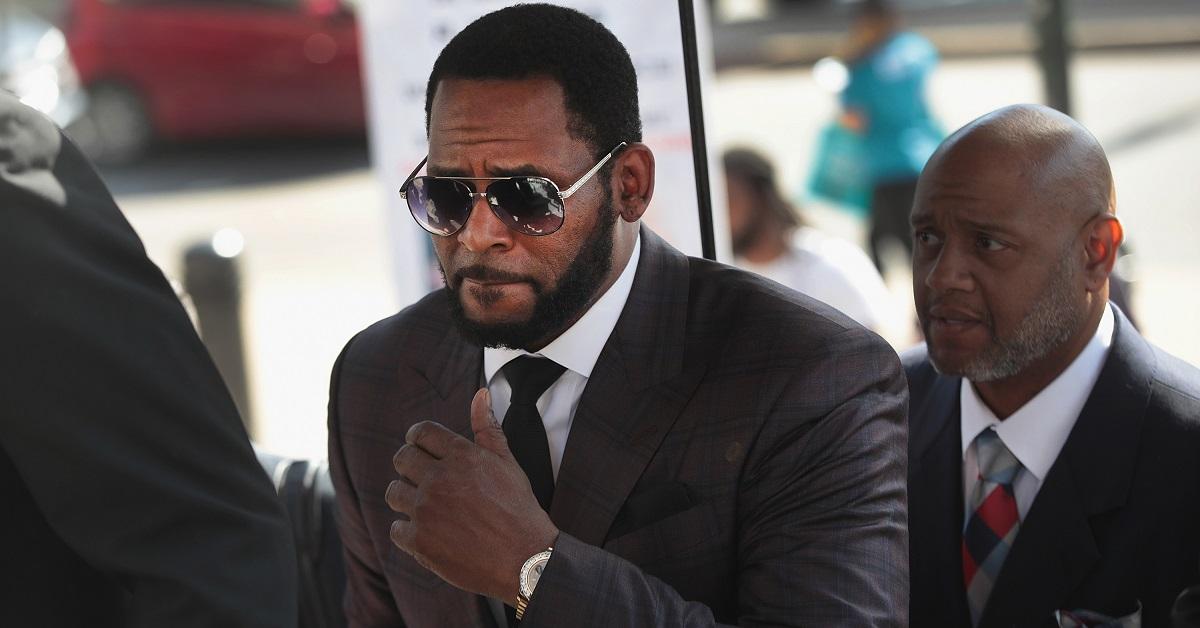 R. Kelly Has Been Found Guilty, but How Long Will He Actually Be in Prison?
By Joseph Allen

Sep. 28 2021, Published 9:58 a.m. ET
Following a heavily covered trial, singer R. Kelly has been convicted on a wide range of charges by a federal jury in New York. R. Kelly was facing nine counts in the case, including one count of racketeering with 14 underlying acts that included kidnapping, sexual exploitation of a child, kidnapping, bribery and sex trafficking charges, and eight additional counts for violations of a separate sex trafficking law.
Article continues below advertisement
How many years did R. Kelly get?
Now that he's been found guilty in court, many naturally wondered how much prison time Kelly is set to serve. Because of the way the legal process works, the singer hasn't actually been sentenced yet, but reports suggest that he could face decades in prison when he is sentenced on May 4. Kelly's attorney said that they plan to file an appeal, and are disappointed with the verdict.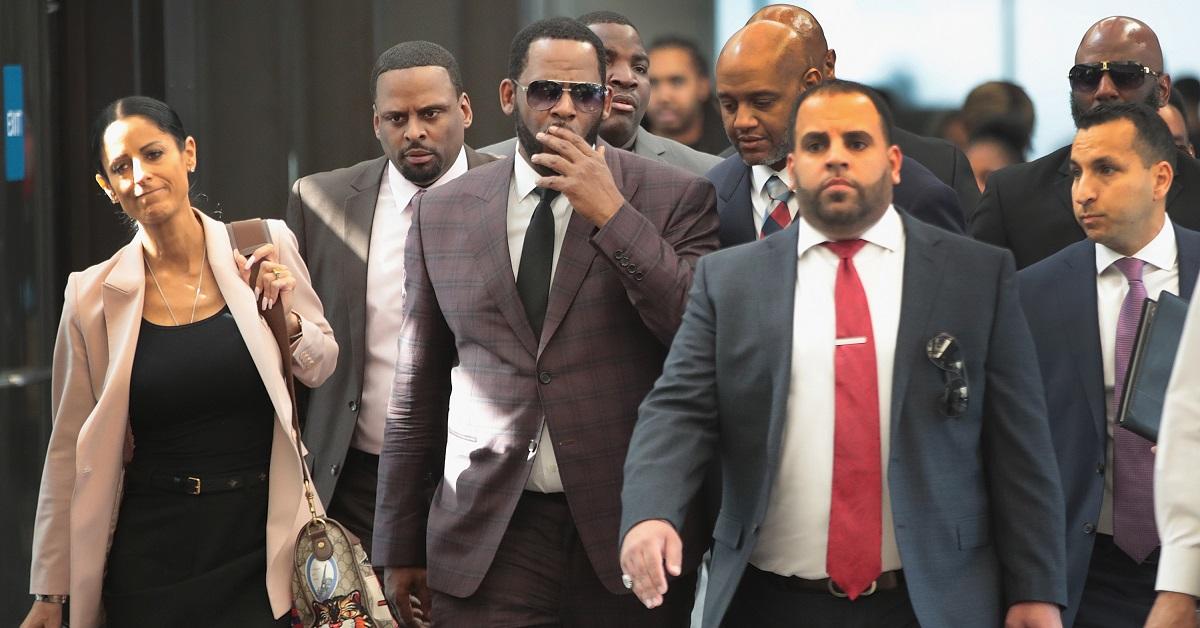 Article continues below advertisement
To be convicted of the racketeering count, Kelly had to be found guilty on at least two of the 14 underlying counts. The jury found that he was guilty of all but two, a pretty definitive sentence in a case that has received tons of public attention. The trial began on August 18, and the verdict comes 13 years after R. Kelly was acquitted of child pornography charges during a trial in Illinois.
"Today's guilty verdict forever brands R. Kelly as a predator, who used his fame and fortune to prey on the young, the vulnerable and the voiceless for his own sexual gratification," said acting US attorney from the Eastern District of New York Jacquelyn Kasulis.
She added that Kelly was "a predator who used his inner circle to ensnare underage girls and young men and women for decades, in a sordid web of sex abuse, exploitation and humiliation."
Article continues below advertisement
Kelly's victims were praised for coming forward with their stories.
Gloria Allred, who represented three of the six victims that were part of the trial, said that Kelly was one of the worst sexual predators she had ever faced in court. "First, he used the power of his celebrity to recruit vulnerable underage girls for the purpose of sexually abusing them," Allred said. "These were not May-October relationships, which is what his defense attorney wanted the jury to believe -- these were crimes against children and some adults,"
Article continues below advertisement
Kelly reportedly did not have any reaction when the verdict was read in court, although his attorney Deveraux Cannick said that he did not expect to be convicted. "You didn't get to see what we saw in terms of the discovery. You didn't get to see all the inconsistencies," Cannick said. "We said in our summation that the government cherry-picked their version that they thought would support the continuation of the narrative."
R. Kelly's behavior has been the subject of public scrutiny for some time now, with many of his accusers coming forward to make accusations about the sexual abuse he had subjected them to. This verdict comes at the end of a long, public process for both Kelly and his victims, who have now helped to seal his fate.