We Believe He Can Fly Straight to Prison — Here's the Update on R. Kelly's Sentencing
R. Kelly has been convicted on a wide number of charges after facing trial in New York, but many want to know how many years the singer got.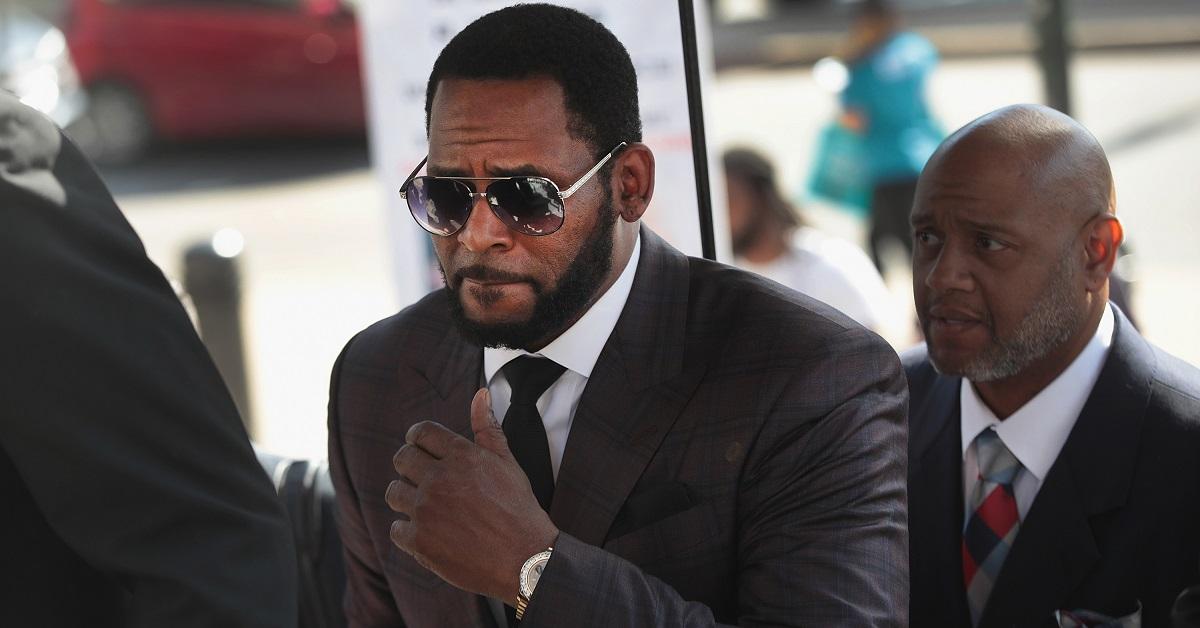 Following a heavily covered trial, singer R. Kelly has been convicted on a wide range of charges by a federal jury in New York. Kelly faced nine counts in the case, including one count of racketeering with 14 underlying acts that included kidnapping, sexual exploitation of a child, kidnapping, bribery, and sex trafficking charges, and eight additional counts for violations of a separate sex trafficking law.
Article continues below advertisement
How many years did R. Kelly get?
Former singer and current convicted predator R. Kelly was handed a 30-year prison sentence, according to a June 29 tweet (yes a tweet) from the official account of the U.S. Attorney's Office for the Eastern District of New York. CNN reported that "prosecutors had asked the judge to sentence Kelly, 55, to more than 25 years behind bars, while his defense attorneys asked for 10 or fewer, saying prosecutors' request was 'tantamount to a life sentence.'"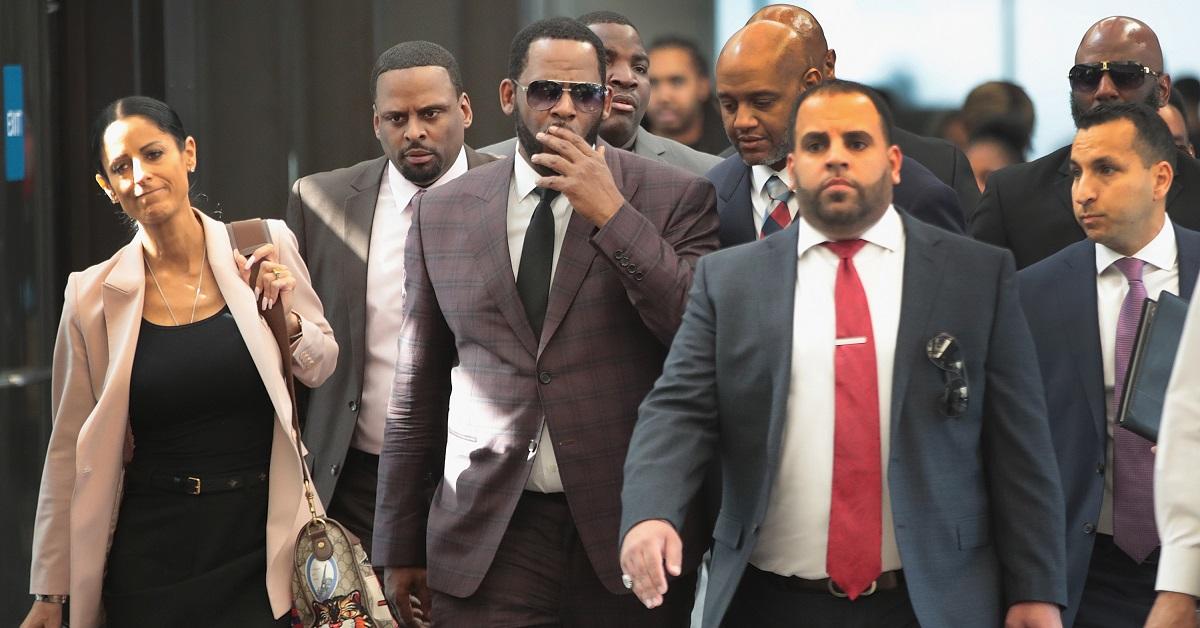 Article continues below advertisement
Also present in the courtroom were some of Kelly's survivors who held onto each other while the sentencing was read by U.S. District Court Judge Ann Donnelly. After relaying the sentence, Judge Donnelly told Kelly, "You left in your wake a trail of broken lives." She also revealed that Kelly's own traumatic past was on her mind when deciding his sentence.
In a 2016 interview with GQ, Kelly revealed some shocking truths about his childhood. From the ages of 7 to about 15, he was sexually abused by a female relative. During this interview Kelly references a time he confronted this person, years later. He realized that they were doing to him what was probably done to them at some point. Kelly referred to it as a curse, and now he has kept that curse alive with his own actions.
Article continues below advertisement
Knowing this, Judge Donnelly said, "It may explain, at least in part, what led to your behavior. It most surely is not an excuse." Due to another pending criminal case, Kelly could not make a statement. His attorney Jennifer Bonjean spoke in his stead. "He accepts that he is a flawed individual," she said. "But he is not this one-dimensional monster that the government has portrayed and the media has portrayed."
Article continues below advertisement
Kelly's victims were praised for coming forward with their stories.
Gloria Allred, who represented three of the six victims that were part of the trial, said that Kelly was one of the worst sexual predators she had ever faced in court. "First, he used the power of his celebrity to recruit vulnerable underage girls for the purpose of sexually abusing them," Allred said. "These were not May-October relationships, which is what his defense attorney wanted the jury to believe -- these were crimes against children and some adults."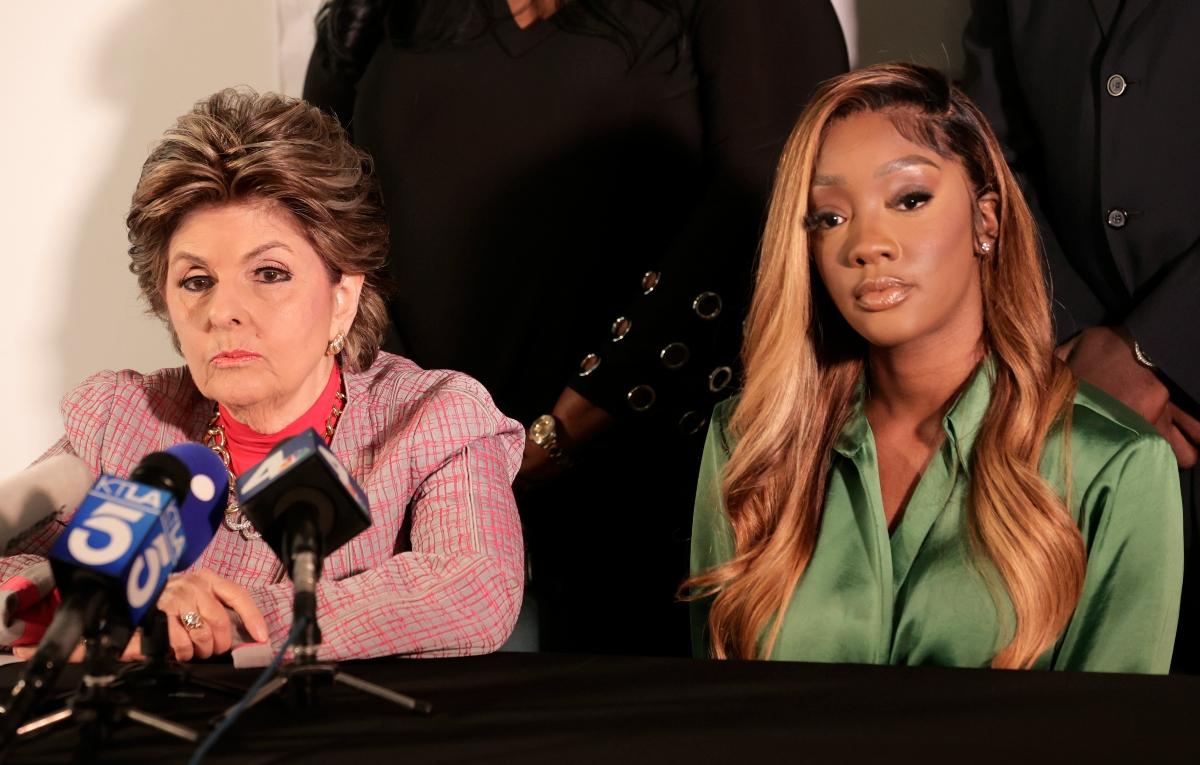 Regarding the sentencing, Allred told reporters, "No one can undo the harm that has been done to these victims, but at least it's time for Mr. Kelly to be accountable." The seven survivors who were on hand bravely gave their victim impact statements before the sentencing was read. "It's been 23 years since we knew each other, and you've victimized a lot of girls since then," said one survivor known only as Jane Doe 2. "Now it's your turn to have your freedom taken from you."