Is Dominique Gardner Expecting? Catch Up With R. Kelly's Ex-Girlfriend
Is R. Kelly's ex, Dominique Gardner, pregnant? She has long since moved on after her abusive relationship with R. Kelly. Here's what she's been up to.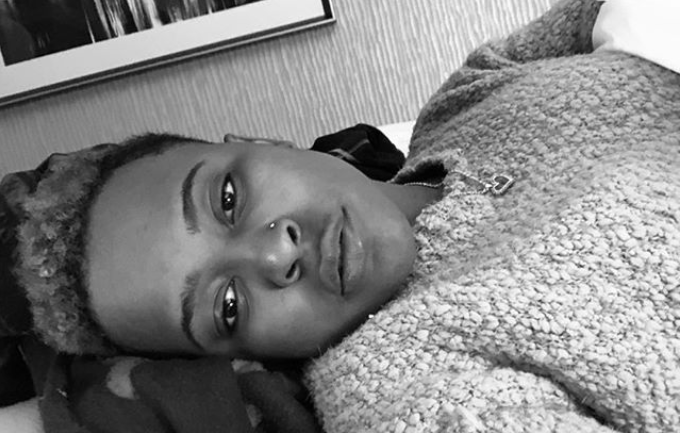 You might remember Dominique Gardner as the girl who was rescued by her mother while she was seeing R&B singer R. Kelly. During her nine years with him, she was the rebellious tomboy who challenged his authority, which led to disturbing consequences. But even despite the abuse she suffered, Dominique returned to be with him until he refused to let her attend her brother's graduation.
Article continues below advertisement
By then, she finally chose to leave the singer for good, and it looks like she's been up to quite a lot since then. But is R. Kelly's ex now expecting a baby?
Is R. Kelly's ex, Dominique Gardner, pregnant? 
On August, 17, Dominique's mom, Michelle Kramer, made the official announcement via Instagram when she posted a photo of herself, Van Johnson, and Dominique with a slight baby bump. She said: "I'm a proud MiMi again... Life goes on after Surviving R. Kelly."
Then, about a month later, she posted another picture of a very pregnant Dominique and revealed the baby's gender with her caption: "My beautiful baby girl... is having a baby girl."
Article continues below advertisement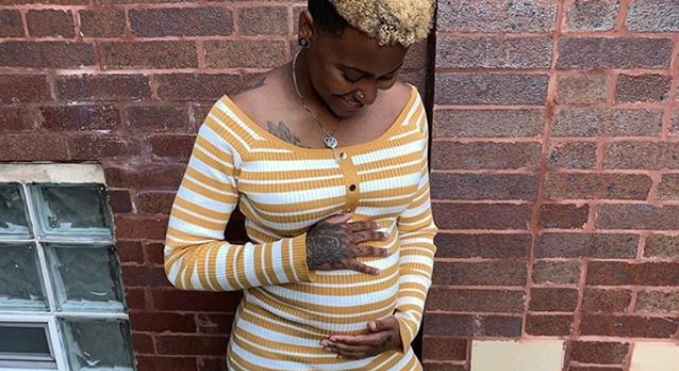 Who is the father of Dominique's baby?
At first, fans speculated that it was Van because of Michelle's previous photo, but she clarified that he wasn't after editing her caption to read "We are fans and he's not the father."
Then, of course, rumors surfaced that R. Kelly was the father because of how quickly it happened after she left him.
Article continues below advertisement
However, the real dad can now be seen in a group picture that Michelle shared to Instagram, although his identity still hasn't been revealed. The caption reads: "The family tree continues to grow," and he can be seen sitting right next to a beaming Dominique in a white T-shirt.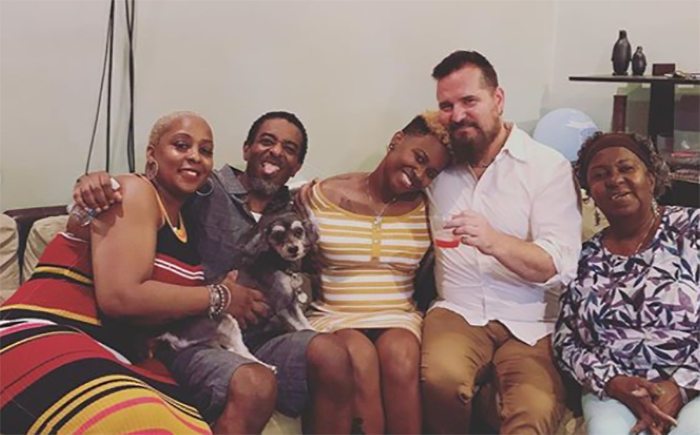 Article continues below advertisement
Michelle also shared an adorable gender reveal video, which took place at the beach. In the clip, the father hits a round object using a baseball bat and it bursts open to reveal pink dust, confirming that it's a girl.
What else has Dominique Gardner been up to?
Aside from finding love and starting a new family, Dominique has been working to establish her independence. Shortly after leaving R. Kelly, she revealed in an interview that she was living with her mom on the North Side of Chicago and working in order to get a studio apartment of her own. She also sought therapy. But apart from this, she hasn't shared any more details.
Article continues below advertisement
It's not so surprising since, as we can see from her Instagram page, she prefers to keep her life private.
Dominique has been through more than enough, from being cut off from her family to being abused and manipulated by R. Kelly, who's now facing a minimum of 15 years in prison. She shared: "I couldn't even have a drink without his permission. I'm a grown-a-- woman, and I've gotta ask you if I want a drink? Everything you do, you have to ask him. That's not living, that's not normal."
Thankfully, Dominique has long moved on and is now in a much healthier relationship. As Michelle said, life does go on after surviving R. Kelly.