Rae Allen — Star of 'The Sopranos' and 'A League of Their Own' — Has Died at 95 Years Old
Tony Award-winning actress Rae Allen passed away on Wednesday, April 6, 2022 and fans want to know: What was her cause of death?
Theater and film fans were sad to hear the news of Rae Allen's passing. The 95-year-old actress had a storied career. She first gained widespread recognition for her Tony Award-nominated performance in Damn Yankees on Broadway. She also performed in notable TV and film productions in productions like The Sopranos and A League of Their Own.
After learning of her death on April 6, 2022, fans wanted to know: What caused it?
Article continues below advertisement
What was Rae Allen's cause of death?
The actress passed away in her sleep due to natural causes, according to her manager, per The Independent.
Allen received multiple nominations and won a Tony for best actress in a featured role in a play in 1971 for her performance as Fleur Stein in And Miss Reardon Drinks a Little.
And if you aren't familiar with Rae's theater work, then there's a good chance you've probably seen her on a number of your other favorite shows and movies.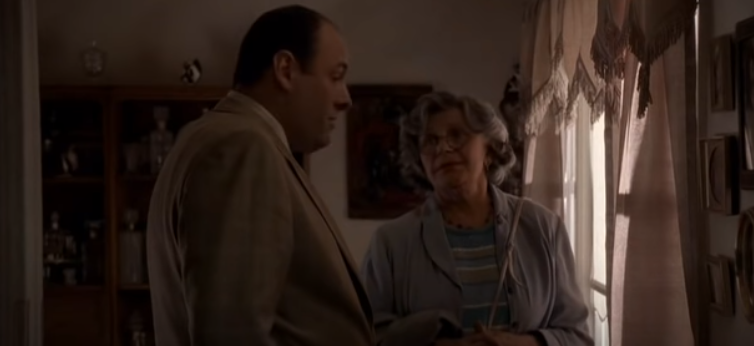 Article continues below advertisement
Rae was born Raffaella Julia Theresa Abruzzo in Brooklyn, N.Y. and attended New York University. She went on to receive dramatic arts training at Herbert Berghof Studio and the American Academy of Dramatic Arts.
A year after graduating, she nabbed an understudy role in Where's Charley? on Broadway and then got co-starring role in Call Me Madam before landing a big role in Damn Yankees.
She also worked as a theatrical director between 1972 and 1979, spending the majority of her time at Stage West in Springfield, Mass.
Article continues below advertisement
Rae's most popular screen work was her role as Quintina Blundetto — Tony's (Steve Buscemi) mother and other Tony's (James Gandolfini) aunt — in The Sopranos. She also appeared in the 1994 film adaptation of Stargate and as Geena Davis and Lori Petty's mother in A League of Their Own.
Article continues below advertisement
If you're a Seinfeld fan, then you probably remember Rae as Mrs. Sokol in Season 3 of the popular sitcom. She also played a lead role in the short-lived TV serial thriller The Fearing Mind and had a recurring role as Judge Betty Small in the 1980s series Soap. Rae also appeared in NYPD Blue, Grey's Anatomy, Joan of Arcadia, and more.
Many folks who worked with Rae and other celebrities who looked up to the actress paid their respects on social media. Her on-screen daughter Lori Petty wrote, "Great artist, dear friend, and momma Rae Allen has gone on home. What a joy of a being! I love you always. I bet you're dancing."
Article continues below advertisement
Rae is survived by her nieces Betty and Laura Cosgrove and dear friends Lisa Ann Gold and April Webster.