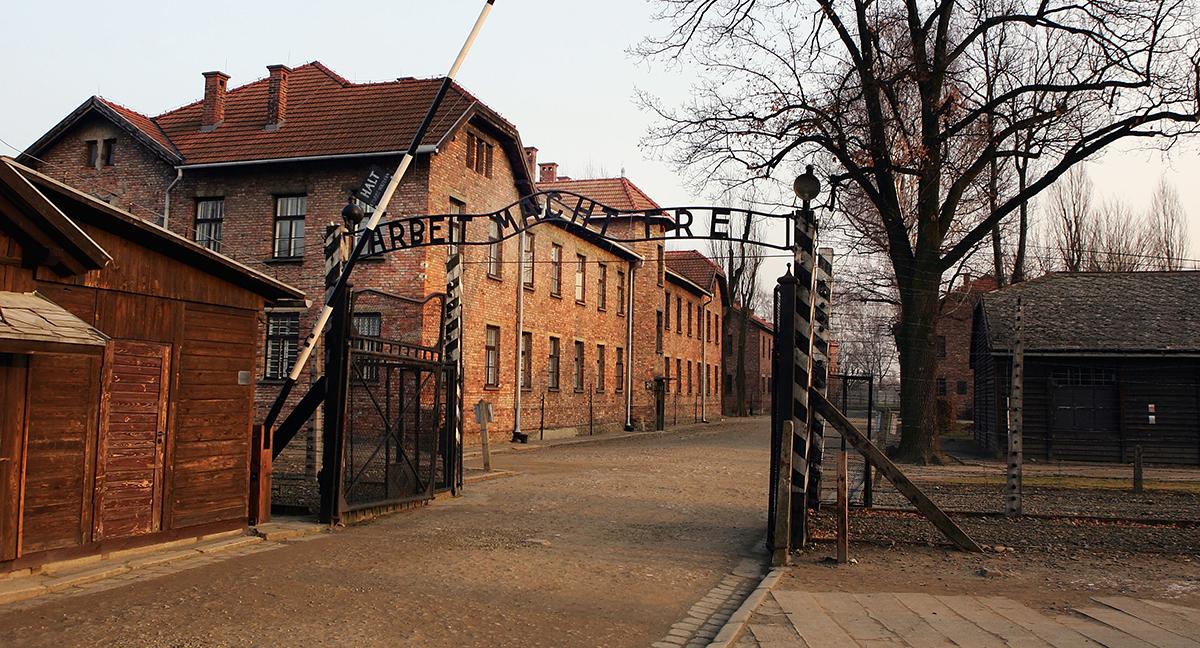 Auschwitz Memorial Tells Visitors to Stop Taking Disrespectful Photos on the Train Tracks
The Auschwitz-Birkenau Memorial and Museum, located on the former site of the Concentration Camp, receives millions of visitors every year. And while the vast majority visit to honor and remember the over 1 million people who were murdered there during the Second World War, there have been reports over the years of visitors disrespecting the site.
Article continues below advertisement
In 2017, two British teenagers were found guilty of stealing items from the site. They were ordered by pay $1500 to a memorial fund for survivors of the camp. While last year, an Irish tourist was found guilty of using a coin to scratch his name on a wall.
And earlier this week, the memorial took to Twitter to ask people to stop taking photos of themselves balancing on the site's train tracks. Hundreds of thousands of people arrived at the camp in cattle cars after being forcefully deported from Germany and occupied countries.
Article continues below advertisement
The post quickly went viral, with over 20,000 retweets and 40,000 likes.
"Remember you are at the site where over 1 million people were killed," the memorial wrote. "Respect their memory. There are better places to learn how to walk on a balance beam than the site which symbolizes deportation of hundreds of thousands to their deaths."
Article continues below advertisement
The post received support, with one user writing:
"This is a very necessary post, our picture-taking habits are completely out of control. I may be visiting in the summer, I will make sure I am aware of your photography policy. Thank you for all the essential work you continue to do. Without our historical memory we are nothing."
Others were more critical. One Twitter user wrote:
"I have visited Auschwitz with my children. My mother was a Holocaust survivor. Many of her family perished. I think this tweet is unworthy and controlling. Sometimes you just need to de-stress a bit. Stop trying to manage everyone into 'your version' of respect."
Article continues below advertisement
Which earned this response from the memorial's account.
The Auschwitz Memorial later clarified that it is not banning photography but is simply asking visitors to behave respectfully, including when it comes to taking pictures. It also recommended that people check out the Instagram account for the Auschwitz Memorial "to see how images can commemorate victims & teach difficult and emotional history of #Auschwitz."