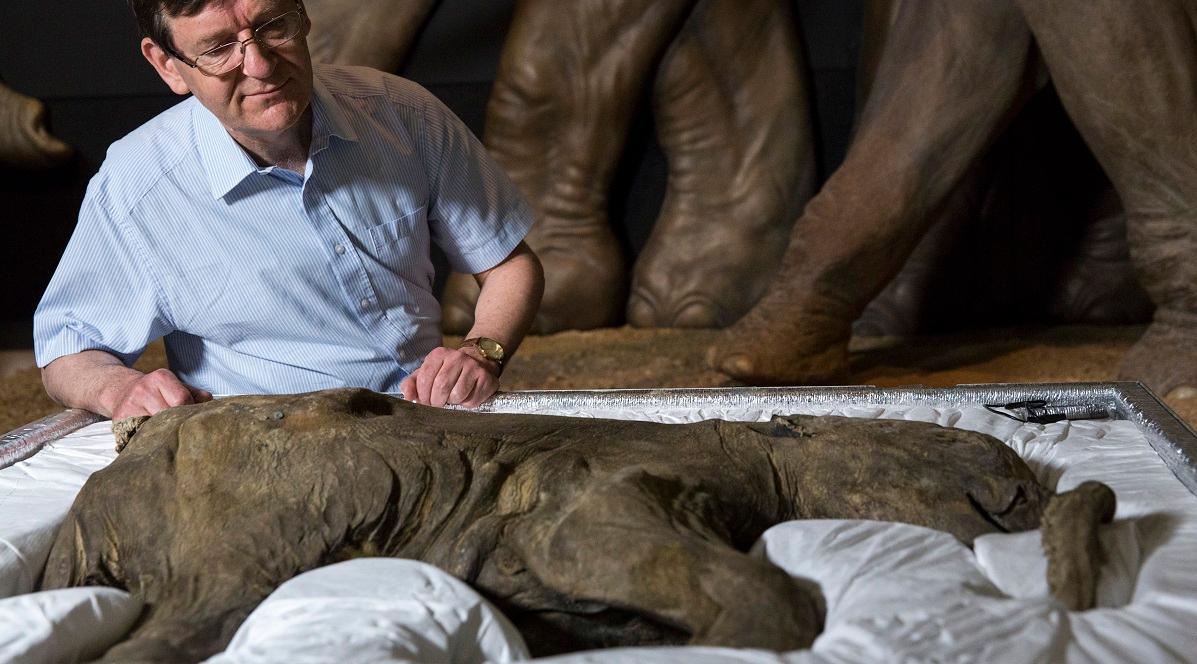 Scientists "Revive" Cells of Woolly Mammoth That Died 28,000 Years Ago
Some 28,000 years ago, Yuka the woolly mammoth roamed the plains of modern-Siberia. Her mummified remains were found in 2010, preserved by the frozen permafrost of the area. But now, scientists are planning to bring Yuka back from the dead.
Article continues below advertisement
Scientists at Japan's Kindai University just successfully revived part of one of Yuka's cells by implanting it into the egg cells of mice. In their experiment, the researchers extracted bone marrow and muscle tissue from Yuka's mummified body, and inserted the least-damaged cell nucleus they could find into living mouse egg cells (oocytes).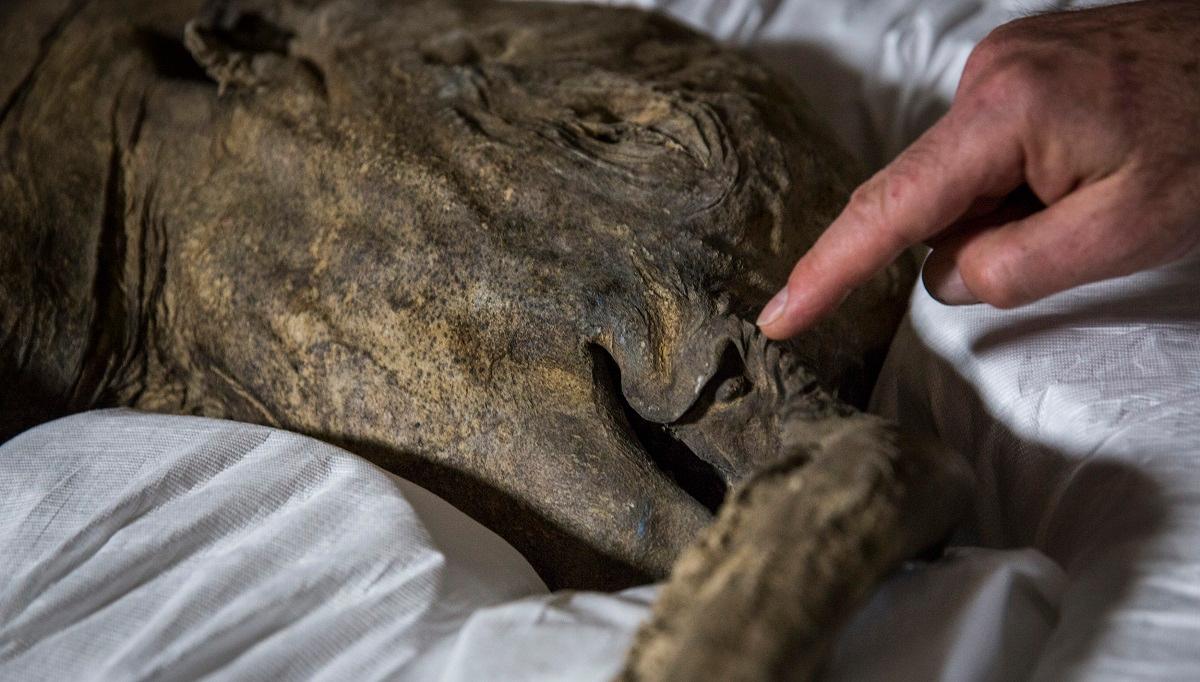 Article continues below advertisement
The researchers collected 273.5 milligrams of mammoth tissue from Yuka, and from that, extracted 88 nuclei structures. After injecting some of those cells into egg cells, five of them demonstrated signs of cellular activity that precede cell division. None, however, produced the cell division needed to bring mammoths back from the dead.
Keep in mind that these cells were 28,000 years old.
"This suggests that, despite the years that have passed, cell activity can still happen and parts of it can be recreated," genetic engineer Kei Miyamoto told AFP.
"Until now many studies have focused on analysing fossil DNA and not whether they still function."
Article continues below advertisement
"In the reconstructed oocytes, the mammoth nuclei showed the spindle assembly, histone incorporation, and partial nuclear formation," the researches write in a paper released in the Nature journal. "However, the full activation of nuclei for cleavage was not confirmed."
While the activity was limited, researchers were shocked to learn that "cell nuclei are, at least partially, sustained even in over a 28,000 year period."
"We have also learned that damage to cells was very profound," Kei added. "We are yet to see even cell divisions. I have to say we are very far from recreating a mammoth."
But Kei remains confident that humans could once again see mammoths, just probably not in any of our lifetimes. "We need new technology, we want to try various approaches," Kei said.
Both Russian and Japanese institutes are working to clone the mammoth and plan to study alternative methods to bring the prehistoric giant back to life.
Scientists have successfully cloned animals before, but the issue with cloning a mammoth is the damage that thousands of years of exposure have caused to cells. So while it's a huge breakthrough, we are still a ways off from a Jurassic Park style resurrection of the hairy beast.