Here's How to Take Part in the 'Rainbow Six Siege' Halloween Event
'Rainbow Six Siege' fans can take part in the game's special Doktor's Curse Halloween event, which runs two weeks, now through November 6.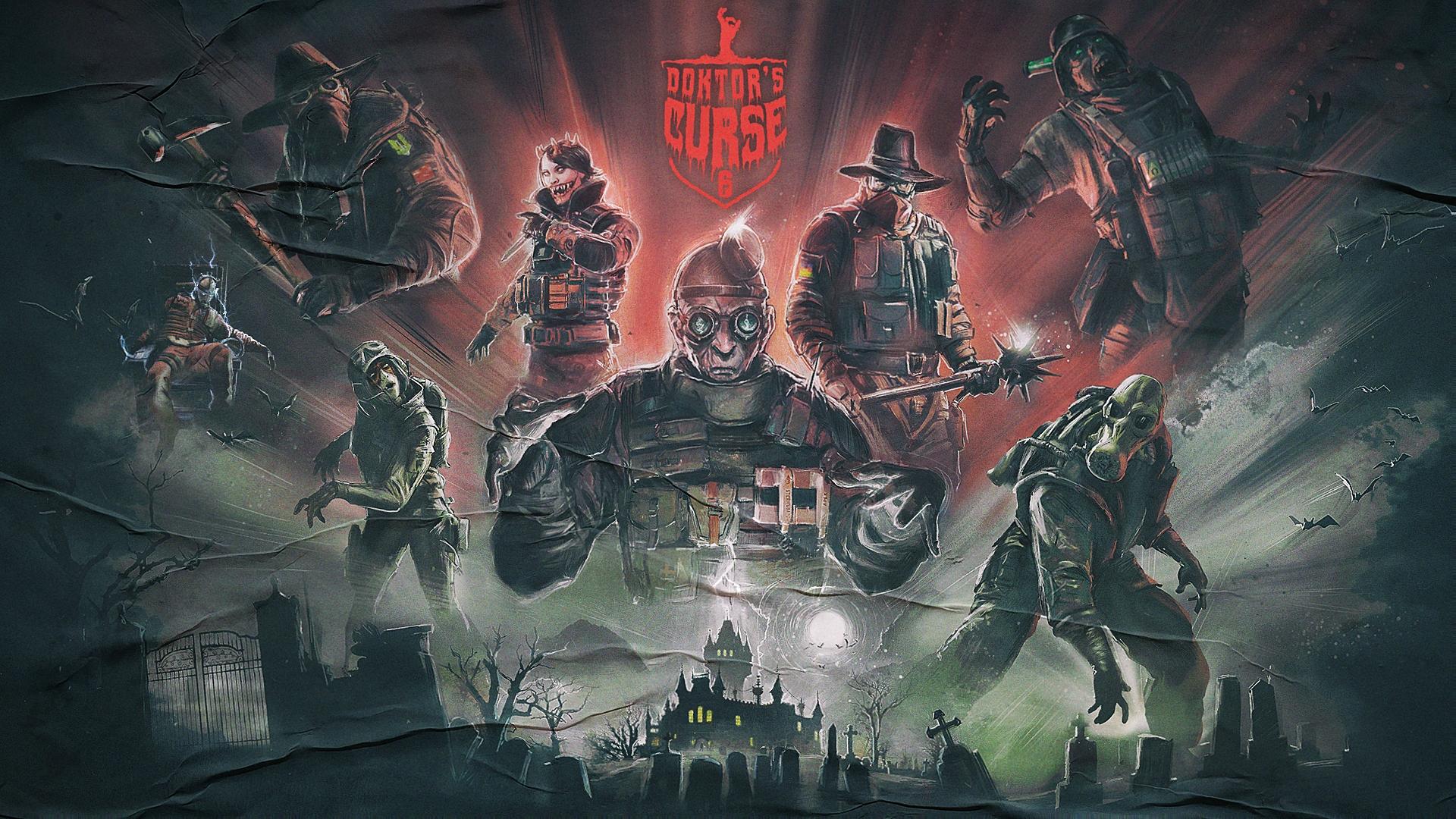 Rainbow Six Siege players have a lot to look forward to over the next two weeks. It's the spookiest time of the year again, and that means the popular team-based Ubisoft title is enjoying a special Halloween event. Players can jump in now to experience Doktor's Curse, the deliciously eerie limited time event with a new game mode, special skins, and plenty of goodies for participants to earn for their trouble.
Article continues below advertisement
What can you do in the Rainbow Six Siege Halloween event?
The Rainbow Six Siege Halloween event, Doktor's Curse, comes packing a new game mode that utilizes a reworked normal map called Theme Park, for starters. It's got a creepy Frankenstein vibe and horror-inspired visuals to keep things fresh. There's also a new game mode to play there called 5v5 Monster Hunt. During Monster Hunt, players can either "fight" or "embrace" the darkness.
Article continues below advertisement
Characters will face off against players dressed as "Monsters": Lesion, Frost, Kapkan, Smoke, and Ela. The Monsters won't be able to use weapons, but they can use traps and a special ability specific to that mode. They can turn themselves invisible for a brief period of time and use a burst of speed to escape enemies. Meanwhile, the Monster Hunters on the other side need to try to kill all the monsters. You'll be sorted into teams automatically at the beginning of each round.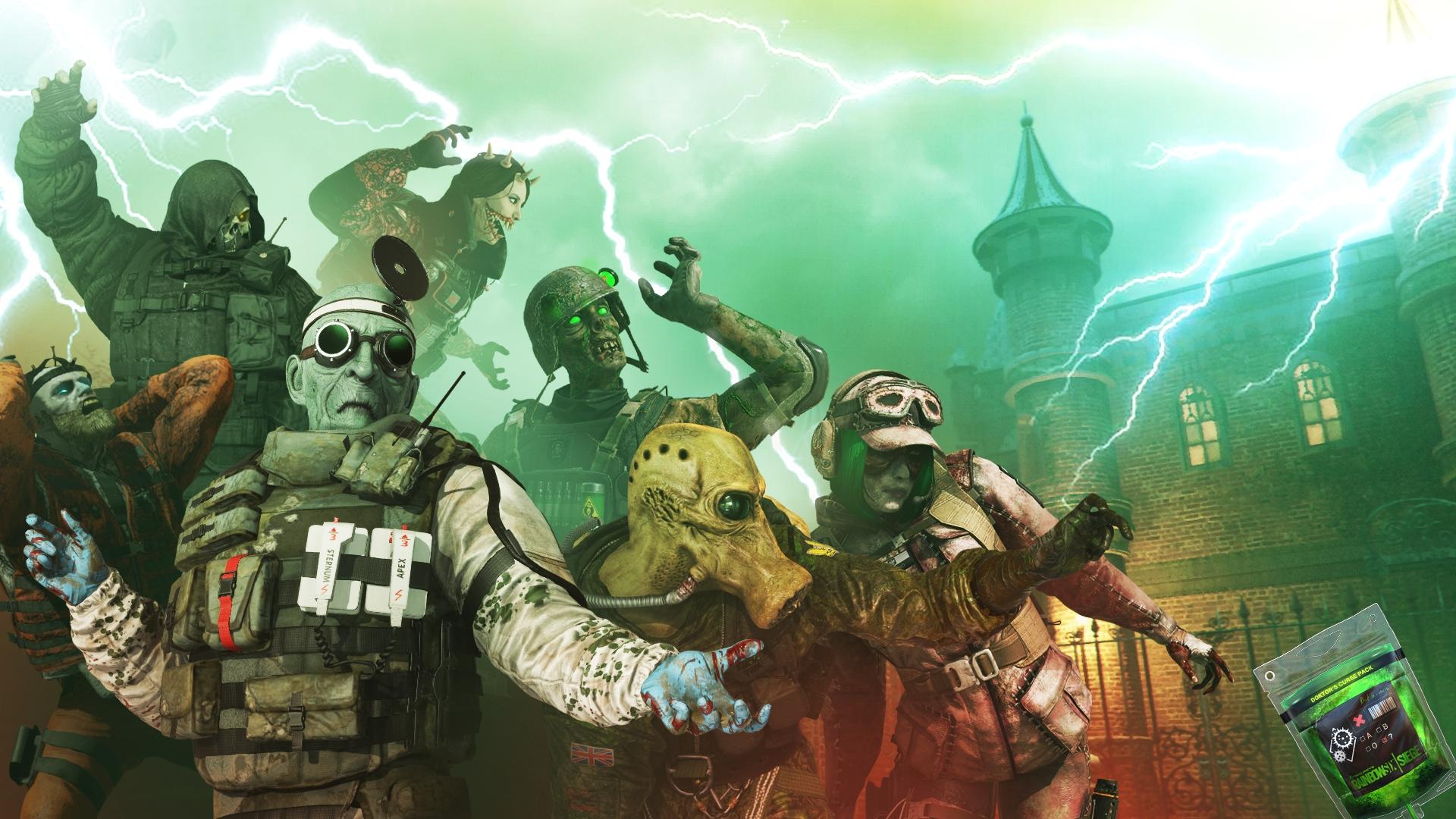 Article continues below advertisement
If a new mode isn't your style, you can check out the new Doktor's Curse Collection of cosmetic items. This includes five new skins for operators Lesion, Ela, Frost, Kapkan, and Smoke. Each character gets their own set of four different items to wear (in addition to Doc and Bandit), which makes 28 items to unlock. Like Overwatch's Halloween event, Rainbow Six Siege will make last year's skins available during this one as well.
If you're a member of the Ubisoft Club and are signed in while playing Rainbow Six Siege's Halloween event, you can even complete a special challenge that lets you grab one of the 28 skin packs if you amass 20 kills on the Doktor's Curse map. You can earn a second by winning 13 rounds in the same playlist.
Article continues below advertisement
There's a free pack up for grabs for anyone who logs in between now and the end of the event when it draws to a close in November. Alternatively, you can pick up the Doktor's Curse pack for 300 R6 Credits or 12,500 Renown on top of a 10 percent discount for anyone with a Year 4 Pass.
There's a lot of tricks and treats up for grabs during this time of year, and it's good to see Rainbow Six Siege players getting a chance to get in on the Halloween fun. By the same token, plenty of games are throwing Halloween or seasonal events right now. If you're an avid gamer, it's definitely worth checking out all the fun goings-on for the holiday season. You never know what kind of rewards you'll get.