Woman Sparks Legal Debate After Her Apartment Raised Her Rent Before They Fixed Her Gas
A woman shared how her apartment building raised her rent after refusing to do anything about her living in the space without a running stove for months.
If you've been in the internet streets lately, you've likely seen multiple memes posted about "outside" costing too much these days. It seems like the cost of everything has gone up, from groceries to utilities to everything else in between.
While the financial losses in the economy affect most U.S. states, it shouldn't surprise anyone that those in large cities like LA or New York feel the brunt of the economy's downfall sooner than most.
Article continues below advertisement
One woman living in New York shared that her apartment decided to raise her rent, as many rental companies do annually. Nonetheless, the woman and her roommate were disgusted by their building's audacity to raise their rent after they'd gone without essential features — like gas — for the last ten months!
Let's dive into this frustrating tale!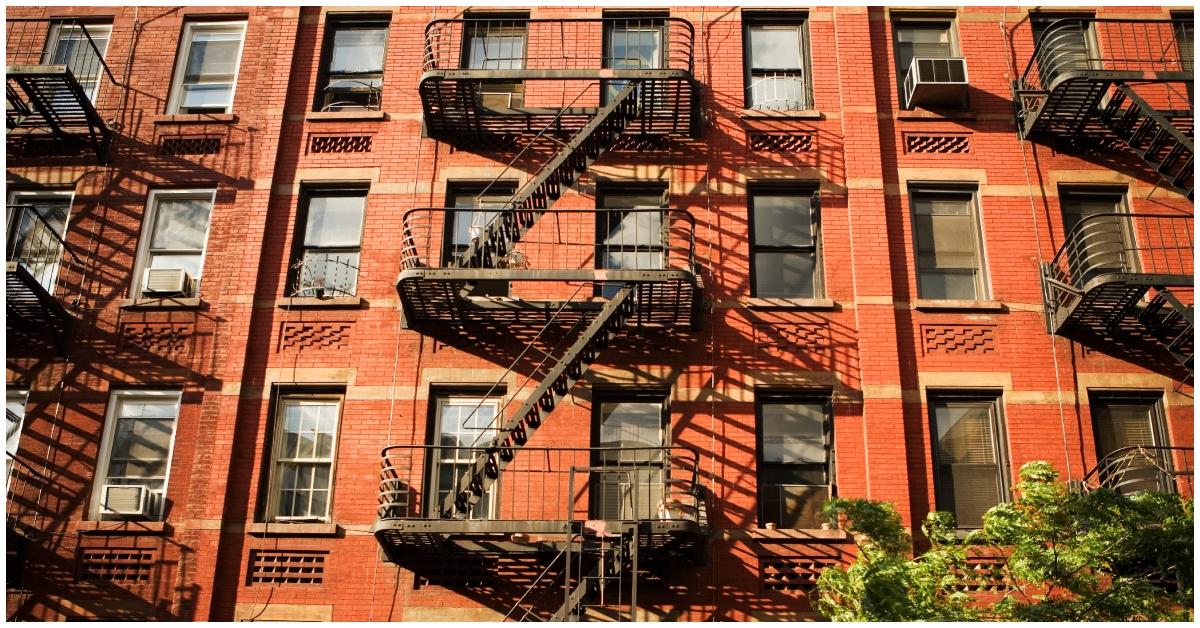 Article continues below advertisement
A woman and her roommate say their apartment raised the rent after the gas was off for ten months.
While all social media platforms allow those who use them to go viral with just one post, TikTok has made the process much easier. The "clock app" has allowed many users to gain more followers and attention by sharing what they're going through in their daily lives.
One TikToker, Linds Glass (@linds.glass), took to her TikTok channel to discuss how she had enough of her apartment's mess. Since moving into her NYC apartment with her roommate, Brooke, Linds has been candid about how they've been treated in the building.
Article continues below advertisement
In March 2023, Linds posted a TikTok of herself cooking eggs on the floor using an electric hot plate. She explained in the video that she and Brooke no longer had gas in their stove or oven and could no longer cook food in their kitchen.
After months of sharing more posts of not having gas in her apartment, including one of her and Brooke on their way to housing court to discuss not having gas for months, Linds posted another video about the situation.
Article continues below advertisement
In June 2023, she recorded her and Brooke reading a notice that her apartment decided to raise their rent by $255 more than what they paid the previous year. As they're looking at the statement in disbelief, Brooke tells Linds' followers that they now have "no fridge, no freezer, no stove, no oven, they took the roof away, [and] packages get stolen every day."
Article continues below advertisement
While Linds clarified in another video that her apartment building didn't "take the roof away" as Brooke suggested, they no longer had access to its rooftop feature. She also posted another TikTok of their gas company, con Edison, sending them a "final notice" to pay their gas bill to avoid disconnection, even though they haven't had gas in months.
Article continues below advertisement
The TikToker received advice from commenters to seek legal action against the apartment.
Throughout Linds' nightmarish apartment journey, tons of TikTok expressed their support for her situation and advised her to sue the apartment building before she paid them any more money.
Article continues below advertisement
"Sounds like it's time for a lawyer," one commenter stated. "And if your whole building is in the same boat, then a class action."
"I'm almost positive you can withhold rent," another confirmed. "ALSO, check what the rent was before u moved in and see if they can PAY YOU any rent owed."
Although many of the TikToker's followers suggested Linds and Brooke withhold their rent for the rest of their time there, others noted the act isn't legal in many states, no matter how the building looks.
"I think that's illegal, actually 😳," explained one naysayer.
"Judge Judy says you can NOT withhold rent," another shared.
Article continues below advertisement
Several other users suggested Brooke and Linds call 3-1-1, which responds to non-emergency housing cases in the United States and Canada. Linds replied to one user's demand to call 3-1-1 with an update that she and Brooke decided to go to housing court again.
Since then, Linds has been documenting her apartment search, and many hope the roommates will have a functional kitchen sooner than later.