Tenant Decides to Make Small Upgrades to Apartment Instead of Moving Out, Sparking Debate
TikToker @adrienneshow shows users the easy and affordable ways they can give their apartment a luxury upgrade without paying more in rent.
Sometimes bigger isn't always better. One renter just proved that by giving her apartment a luxurious upgrade instead of moving into a bigger space — and you'd be surprised by all the things you can easily refresh.
From her sink faucet to bathroom mirror, a TikToker named Adrienne (@adrienneshow) showed off some affordable design hacks that will make your apartment feel like somewhere brand new.
Article continues below advertisement
This renter shows easy ways to make your apartment feel more luxurious for cheap.
Adrienne explained in the video below that she decided to extend her lease on her one-bedroom apartment instead of opting for a two-bedroom apartment, which would be an additional $1,300 a month. That said, she wanted to revamp her space a little so she came up with some renter-friendly hacks to give her dwelling a total reset.
As of this writing, she has only posted about her upgrades in the bathroom, so keep an eye on her page for more!
Article continues below advertisement
One of Adrienne's first upgrades was switching the faucet in her bathroom to a newer one, writing it "cost about $60 including the faucet and the wrench set." She noted that she saved all the pieces so she can reinstall the old faucet when she moves out.
Article continues below advertisement
Other upgrades she made to her bathroom included installing a new shower head, adding shelves to her shower, and putting up a new shower rod.
She also used black electrical tape to cover the perimeter of her bathroom mirror, giving it a sleek makeshift frame.
Article continues below advertisement
But users in the comment section had some thoughts about all of her projects.
"What about when you have to move? I feel like it's gonna be such a hassle putting stuff back? Let me know because I'm really debating doing stuff like this but I don't know," wrote one user.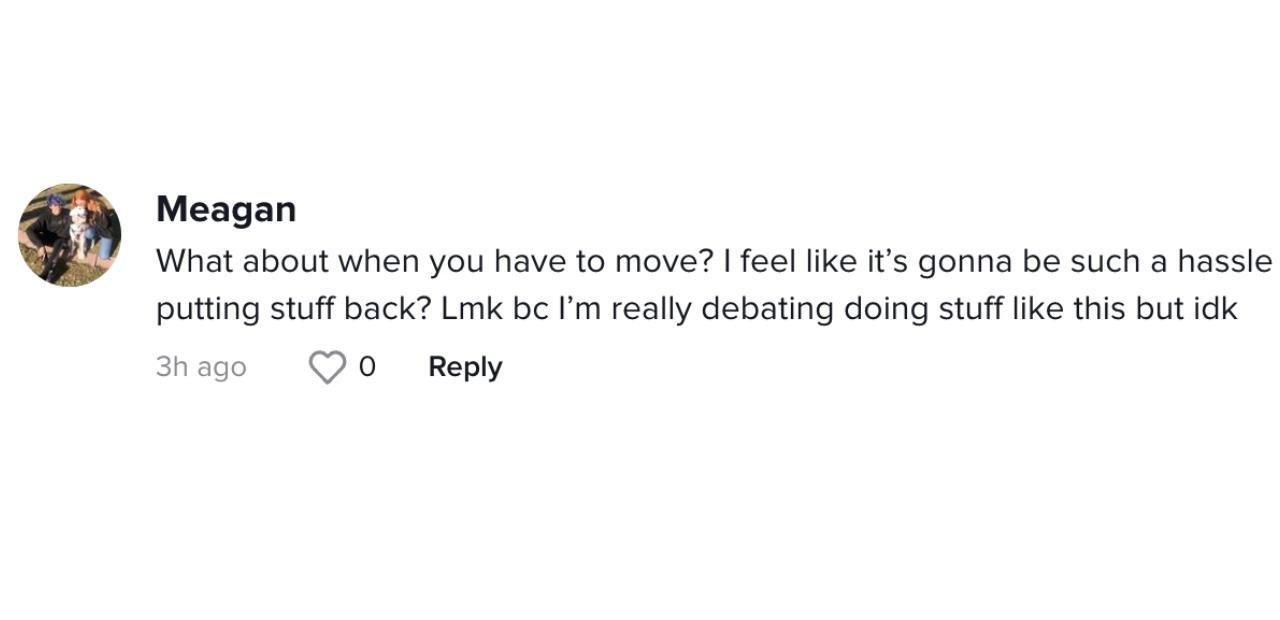 Article continues below advertisement
"I think about doing this but I don't want to mess anything up," wrote another user.
Adrienne assured users that as long as they kept the screws and parts together then it should be fine.
Meanwhile, some users joked that the landlord is going to love her upgrades and won't want her to change it back.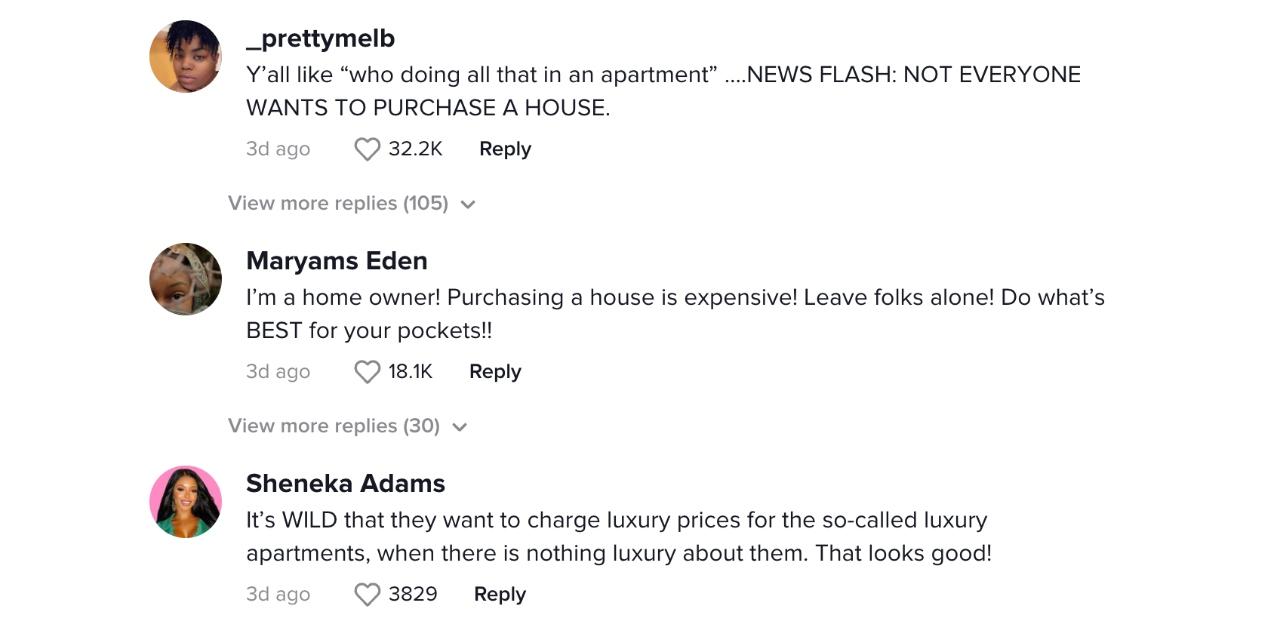 And one user prided Adrienne on being so smart: "I'm a homeowner! Purchasing a house is expensive! Leave folks alone! Do what's best for your pockets!'"
If you want more renter-friendly ideas from Adrienne, she's compiled all of her videos into a playlist called "rental upgrades" on her profile.