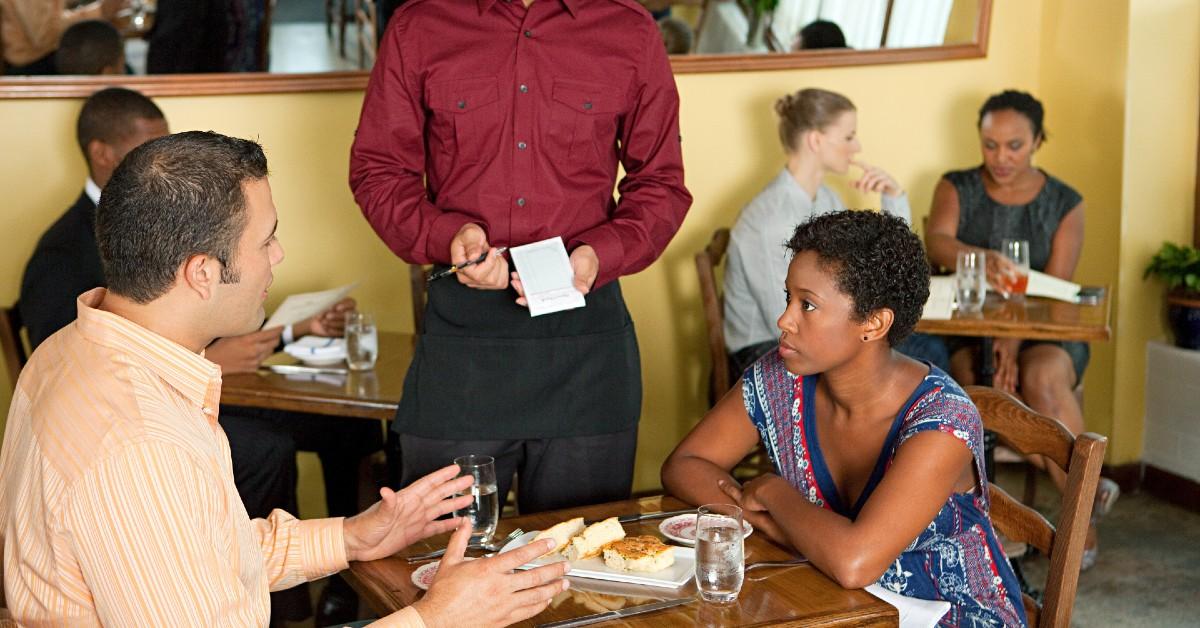 A "Bonkers" AITA Subreddit Post Involving a Bottle of Ranch Dressing and a Dinner Date Has Gone Viral
A recent AITA subreddit post titled "AITA because I brought a bottle of ranch into a restaurant?" has gone viral. Let's dissect the ranch dressing fiasco.
Welcome to the wild world of the AITA subreddit. For those who have never done a deep dive into this online community, AITA is an acronym for a reasonable question: "Am I the a--hole?"
Created in June 2013 by Reddit user flignir, the AITA subreddit provides a space for people to anonymously vent about their "non-violent conflicts" and accept objective feedback from members. The subreddit describes itself as "a catharsis for the frustrated moral philosopher in all of us, and a place to finally find out if you were wrong in an argument that's been bothering you."
Article continues below advertisement
The wildly popular AITA subreddit — which has piqued the curiosity of celebs like Chrissy Teigen — has survived internet toxicity by creating a set of standards, a moral code. There's a set of 14 rules visitors must follow if they wish to participate including "be civil," "accept your judgment," and "do not ask for advice."
Now that we've covered the basics, it's time to discuss a viral April 2023 AITA post involving a third date, a Polish/Hungarian restaurant, and a bottle of ranch dressing. Buckle up.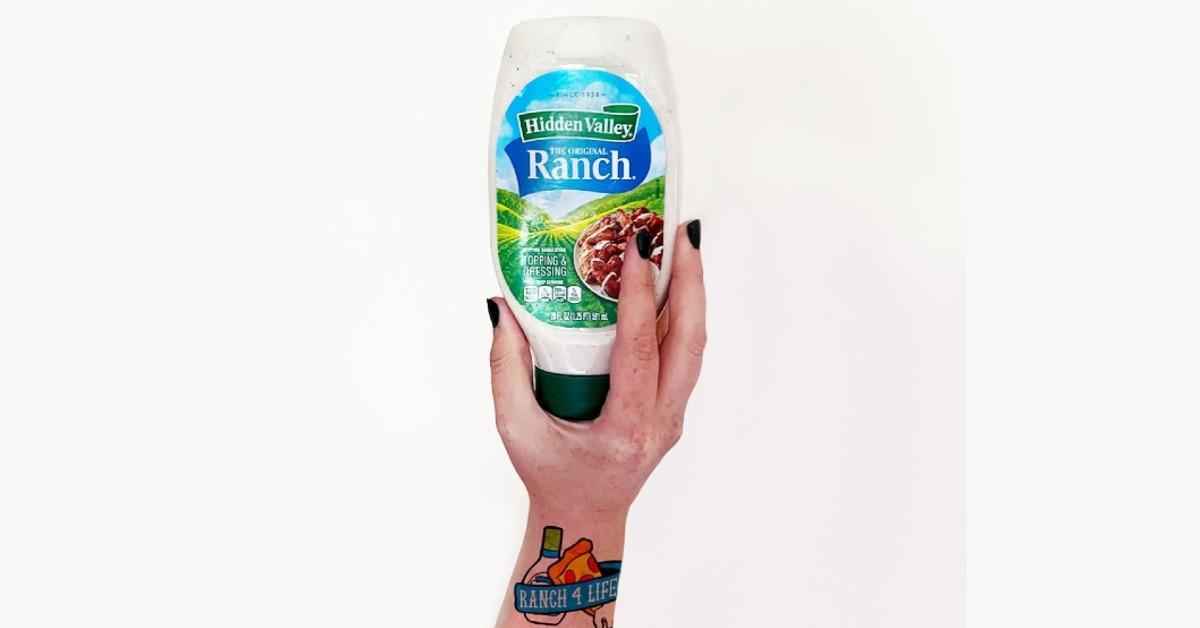 Article continues below advertisement
The ranch dressing AITA post has sparked a debate about restaurant and date etiquette.
Though the ranch dressing AITA post — titled "AITA because I brought a bottle of ranch into a restaurant?" — is certainly not the subreddit's juiciest story, it was problematic enough to get it removed by moderators.
"Moderators remove posts from feeds for a variety of reasons, including keeping communities safe, civil, and true to their purpose," a message on the site reads.
The post details the Redditor's offbeat experience during a third date with a man named Michael. The two lovebirds go to one of Michael's favorite restaurants, "a hole-in-the-wall Polish/Hungarian place." They order a sampler plate and the Redditor is keen on trying new things, albeit not without their treasured ranch dressing.
"There's very few things I don't eat with ranch, I just like it and [it] helps make some things easier to eat, so I always have it with my meals," the Redditor wrote.
Article continues below advertisement
Drama ensues when the Redditor asks the waiter for a side of ranch. Though the server relays that there is no ranch available, they offer sour cream and dill sauce alternatives. This isn't good enough and the Redditor simply cannot go on without their ranch.
The Redditor proceeds to leave the restaurant, embarking on a convenience store journey in hopes of securing a bottle of — you guessed it — ranch dressing.
When they return, Michael is (understandably) stunned. Despite his surprise, the date continues with "great" food and conversation.
Article continues below advertisement
Things take a turn when the waiter spots a store-bought bottle of ranch on the table. They inform the Redditor that outside food is prohibited. This doesn't sit well with the Redditor, who says "dressing isn't outside food" and that the restaurant "didn't have what [they] needed to enjoy [their] meal."
The Redditor puts their ranch morals aside and brings the bottle to their car before returning to the table.
As the date wraps up, the Redditor thinks nothing of the bizarre ranch fiasco. Michael, on the other hand, well, he found the experience "off-putting." The Redditor defends themself, saying they wouldn't have had to go out and purchase a bottle of ranch if the eatery provided it "like a normal restaurant" (more on that later).
Michael thanks the Redditor for their time, but ultimately doesn't walk them back to their car.
Article continues below advertisement
When the Redditor tells their roommate the third date tale, she can hardly believe her ears. She honestly tells the Redditor that their behavior exemplified "bad etiquette" and that Michael was likely embarrassed.
"I don't think what I did was really all that bad; it was a condiment, not an entire meal from some place. Was I wrong for what I did?" the Redditor wrote.
As per usual, the internet didn't hold back. Twitter user @katelynanne tweeted the subreddit post on April 2, 2023, and it has since accumulated over 7.3 million views.
Article continues below advertisement
The overall consensus positions the Redditor as the "villain" of the story.
"I had no idea ranch was 'I have to stop this date or everything will be ruined' necessary," @katelynanne wrote.
And while some empathized with the Redditor's food sensitivities, they didn't excuse her behavior.
"Look, I'm neurospicy myself, and I get the whole Food Issues thing, but if I'd been her date, I would've wanted to quietly die while sitting alone at the table waiting for her to come back from the store. It would've been a level of awkwardness I am not equipped to handle," Twitter user @Truxillogical replied. (To clarify, the Redditor's pronouns are not known.)
Twitter user @elizavetaka even suggested that the Redditor is either "ridiculously hot or very socially unaware."
Article continues below advertisement
Regardless of social cues, Twitter user @DateKrista is one of many who found the term "normal restaurant" problematic.
"Feels xenophobic," Krista wrote. "To a Polish or Hungarian person, ranch is not 'normal' … dill sauce is. Leaving the restaurant to go buy ranch is psychotic; carry some in your purse like Aqua from Cheetah Girls with hot sauce if you need it for every meal."
The Twitter debate is lengthy, as others pointed to the Redditor's poor treatment of waitstaff. Some even commended the Redditor for their brazen confidence and ability to stay true to themself.
In the midst of the debate, a ranch god appeared. The official Hidden Valley Ranch Twitter account tweeted "idk sounds like Michael's loss" alongside a shrugging emoji. Perhaps Michael is more of a barbecue sauce guy.