Ranch Pickles Are Taking Over TikTok, and You'll Either Love Them or Hate Them
People on TikTok are making ranch pickles with a couple of simple ingredients, but as with most things on the app, there are lots of differing opinions.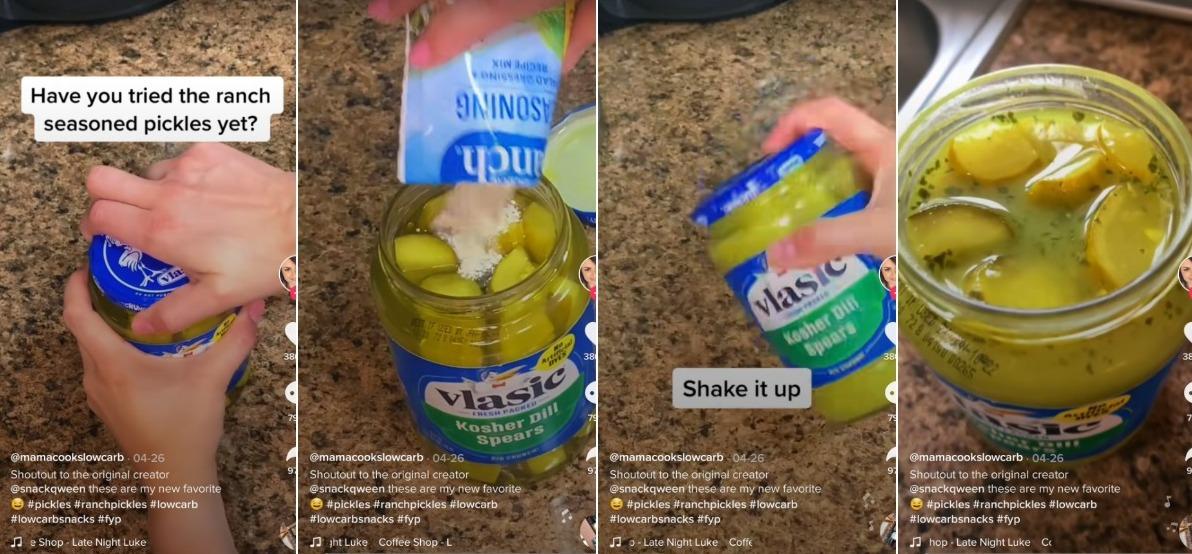 Food crazes regularly take over TikTok, and now they include ranch pickles. That's right — your favorite salty and tart snack just got an even bigger flavor upgrade. But because the taste of ranch and of dill pickles is so strong, there are tons of TikTok users who are at odds with each other over how good this new snack actually is.
Article continues below advertisement
The good news is that it's a cheap and pretty low-calorie treat. But you will be left with some foul-smelling breath afterward. And if you're on a low-sodium diet, ranch pickles might not be the snack for you.
Still, plenty of people on TikTok are here for ranch pickles, even if they are being met with others who just don't see the point in them.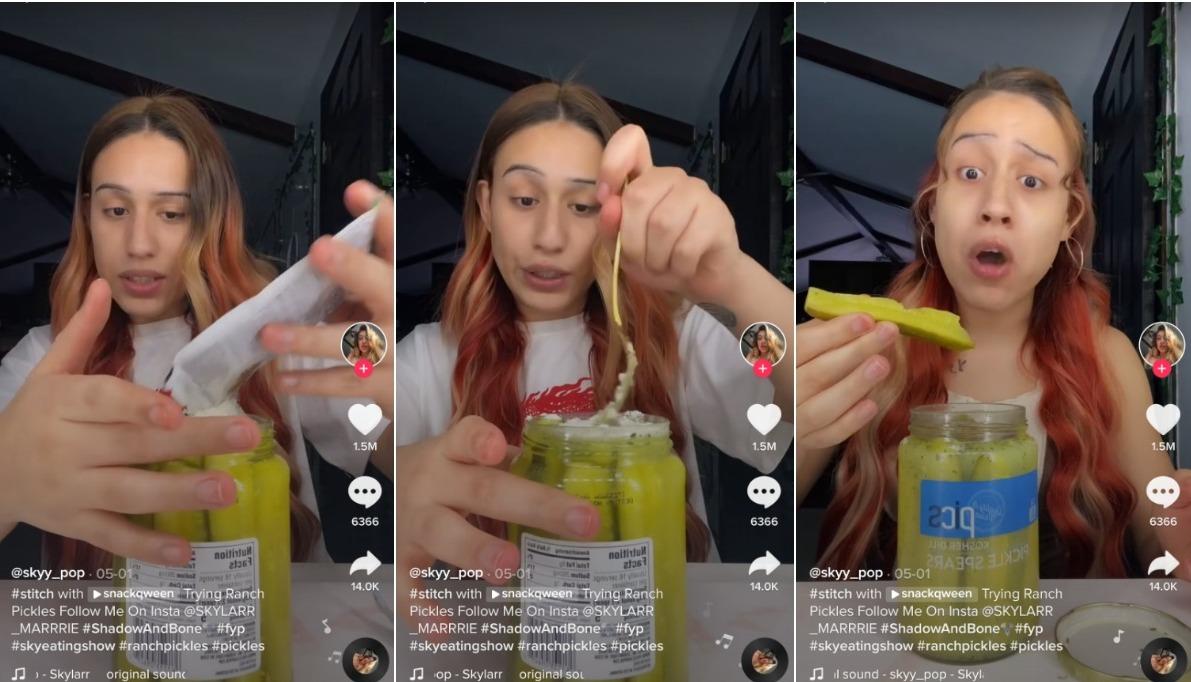 Article continues below advertisement
OK, what's up with those ranch pickles on TikTok?
It's hard to say exactly when ranch pickles first popped up on TikTok, but once they did, users began copying the recipe for their own videos and from there, it became a whole thing. The pickles are pretty simple to make too. All you need is a jar of your favorite brand of dill pickles and a packet of ranch seasoning powder.
Open the jar of spear, whole, or sliced pickles and pour the packet of powder inside. Twist the lid back on and shake the jar until the ranch seasoning is evenly dispersed.
Next, you should put the jar in the refrigerator for 24 hours to ensure that the flavor is as strong as possible. Then, take them out and enjoy your new snack, courtesy of TikTok.
Article continues below advertisement
Some TikTok users don't know what to think of ranch pickles.
Once ranch pickles started appearing on the app more and more, TikTok users flew to the comments sections of each video to debate whether or not adding the two flavors together was a good idea or even necessary. While some have claimed the pickles are "bussing," others noted that dill pickles and ranch seasoning are both good on their own, but not together.
Article continues below advertisement
It's not the most monumental debate to ever take over TikTok. But it has brought out some pretty strong opinions on pickle flavors. Some users have even commented on ranch pickle videos claiming they don't like pickles, but want to try the recipe just to see what all the hype is about.
Clearly, TikTok brings things out of us we didn't even know were there.
Article continues below advertisement
Ranch pickles are nothing compared to the Kool-Aid pickles.
If you're still up in arms about the idea of ranch pickles, then the mere thought of Kool-Aid pickles might actually turn your stomach. At this point, you have to assume that some TikTokers are just trolling us. Because the thought of adding a packet of fruity Kool-Aid drink powder to pickles seems like straight-up blasphemy.
For this one, you combine sugar, a Kool-Aid packet, and a jar of pickles and, like the ranch pickles, shake the combination and let it sit overnight. You're left with sweet pickles that are quite different from classic bread and butter flavored ones.
People are (literally) eating these up too. Whether you agree with these combinations or not, don't worry — tomorrow, TikTok will probably have another wild food combination for you to try out.