"It's Not OK" — Random Guy Waits in Parking Lot for a Girl to Come Out of a Supermarket
After a woman shared that a random guy waited in a parking lot for her after grocery shopping, social media users want woman to stay vigilant.
If you watch a specific network for news or rely on social media to keep you in the know, you're likely aware that there are various headlines about heinous things happening to women all over the country. One woman was hit with a brick by a man, another teenager was killed by a friend's boyfriend. Not to mention, a Seattle woman was killed in her home by a male stalker.
Article continues below advertisement
All of that has been said to highlight the fact that it can be unsafe to be a woman. There are many instances where social media users recall experiences with men that have left them shaken up. So, when a woman shared that a random guy waited in a supermarket parking lot for her on TikTok, social media users were furious. Here's the scoop.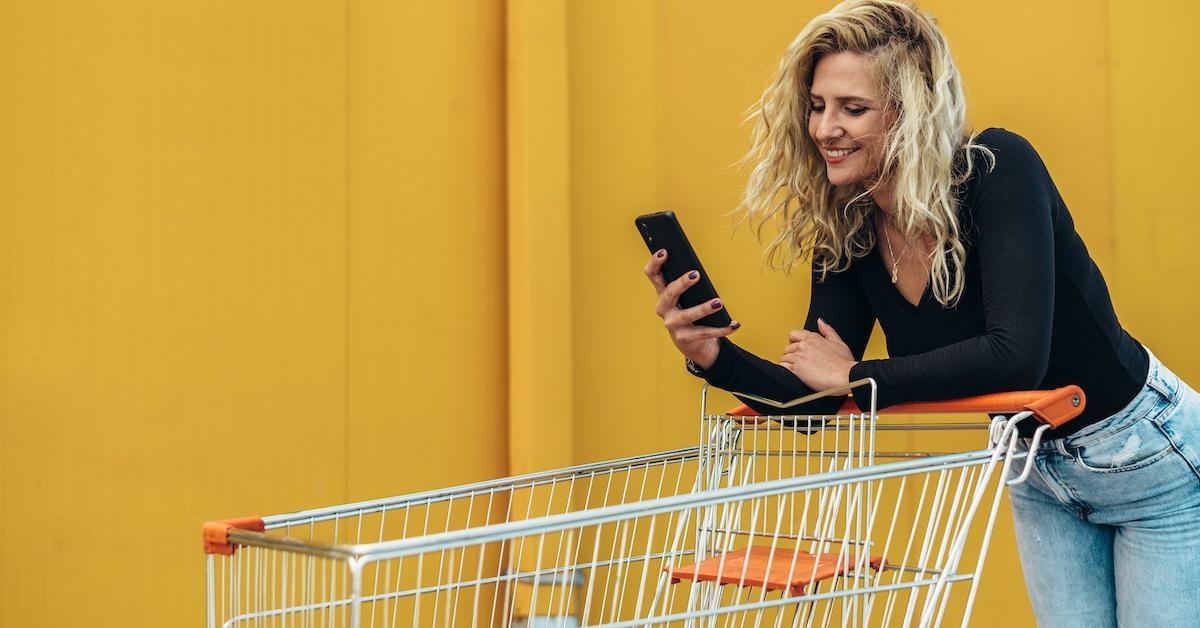 Article continues below advertisement
A random guy waits in the parking lot for a girl to come out from a supermarket.
A wise person once said, after God, fear men. Of course, not all men are bad, so if it doesn't apply, let it fly. That said, a Sept 12, 2023 TikTok video shared by creator Taylor S. (@heyitstaystew) showed how unhinged some men can be when dealing with women.
"I look like a slug right now, but I just want to live in a world where we can all be safe," the video caption reads.
As the video starts, Taylor explains what happened to her. She said that she went to get groceries and was in the supermarket for around one hour before leaving to unload her items in her car.
She parked toward the back of the parking lot because there were no other spots available. As she's putting her way her groceries, a car whips into the parking spot directly next to her, essentially giving her a scare.
Article continues below advertisement
"There were multiple questions in my head. One, why did you whip in so fast? And two, why are they picking the spot directly beside me when there are so many other spots without cars around them," Taylor asked.
Moments later, Taylor said she heard a deep voice and she said "her stomach dropped." She turned around and it was a "huge dude" who was "6'4, probably in his forties," and she greeted him.
Article continues below advertisement
Although Taylor didn't want to converse with the man, she was polite. However, the bad feeling she had about him was confirmed when he made a weird statement.
"I saw you go in and then I pulled my car over right away, and I waited for you to come out and watched the doors until you came out," the man told Taylor.
Taylor immediately felt more awkward and gave a nervous laugh. The man then told her that he'd like for them to get to know each other.
"He said it like a demand. He didn't ask it like a question," Taylor said.
The man proceeded to hand her a piece of paper that showed his name, phone number, and address, along with other things. Taylor immediately said, "No thanks, I'm good."
Article continues below advertisement
He then asked her what she meant and she started to panic. She shared that she felt she was in a situation where she couldn't say no and called it "unfortunate."
"Women can't just say no," Taylor said.
Taylor told him that she had a boyfriend and the men continued to question her. When she said that she did have a boyfriend, he asked her if she was sure about that. After Taylor saw people in the parking lot, she shouted, "Yes I have a boyfriend," to get the attention of others.
Article continues below advertisement
The man looked and saw people looking in their direction and then said, "Whatever, whatever man."
He stormed to his car, squealed his tires, and drove off. She shared that while she was in shock, she put her groceries away, got in her car, and drove off herself.
In the video, Taylor shared that she was parked somewhere and couldn't help but think of all the times she was made to feel uncomfortable by random men.
"It upsets me that I can't just say no or I can't just stick up for myself," Taylor said. "It also makes me emotional."
Article continues below advertisement
She then started to cry as she explained the difficulty she experienced thinking that she was not safe enough to do everyday errands without being harassed. She also brought up the fact that some people like to say that women ask for it based on what they wear. However, Taylor said that she felt she didn't look her best at the moment and was still targeted.
Article continues below advertisement
"I'm not talking about men that give you a compliment in passing," Taylor said. "That's cool with me. What's not cool with me is those men who make women uncomfortable and intimidate them and think it's OK.
"It's not OK that you are triple my size and you corner me in the back of a parking lot and try to intimidate me into talking to you and hanging out with you. As if. And then making like… then I just know I can't say no to you and you made that very clear. It just makes me so mad that women can't just say, 'Leave me alone, go away, who are you?'"
Taylor then brought up the common belief of men calling women sensitive and emotional and comparing it to men exhibiting those behaviors when they are turned down.
Article continues below advertisement
TikTok users sympathize with Taylor and agree that the man was out of line.
There is nothing worse than being made to feel uncomfortable by a random man. So, when Taylor shared her story, TikTok users immediately understood and also shared their own experiences.
"As a straight man, I'm so sorry. A simple no is all it should take. Like ALL MEN, THIS STUFF ISN'T OK" one person said.
Article continues below advertisement
"When he said, 'Are you sure you want to say that,' I immediately thought he was stalking you and KNEW you didn't have one. I'm so afraid for you. What." another user shared.
"I was stalked last month while walking my dog. I know how you feel and I'm sorry," another person revealed.
Sadly, this behavior is very common. So, Tiktok users have urged Taylor to take preventative measures including contacting the police to check for air tags and other tracking devices.
Men do better. This is wild.