Longtime WWE Fans Will Recognize Raquel Gonzalez on 'NXT'
If Raquel Gonzalez looks familiar to WWE 'NXT' viewers, that's because she's undergone a bit of a rebrand on WWE's "talent building" show.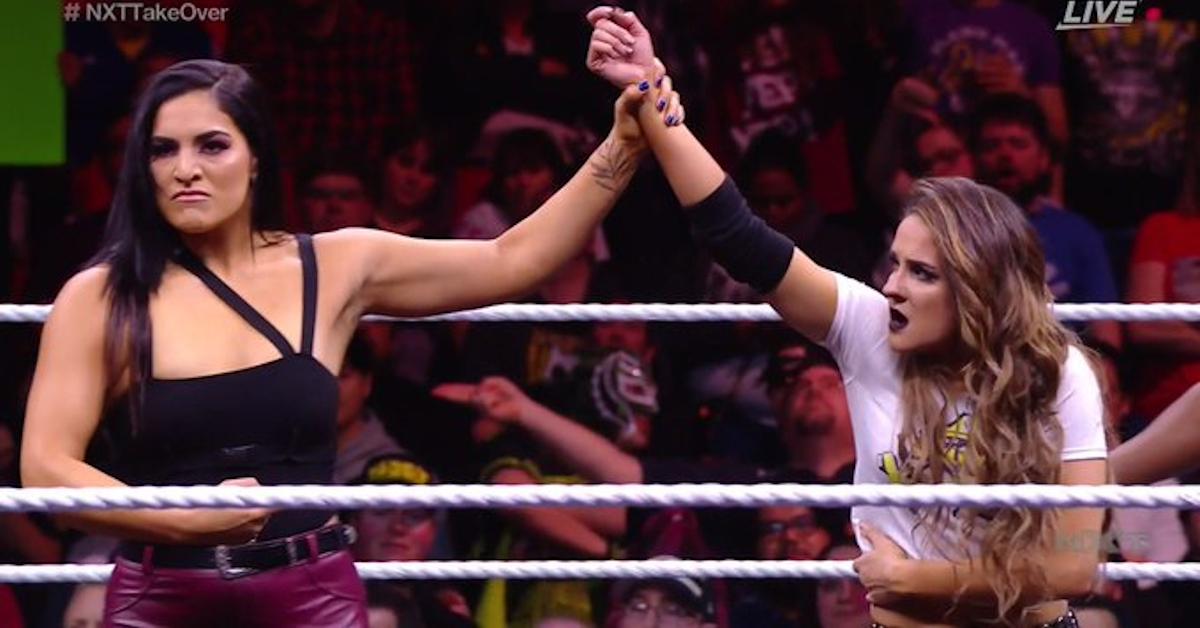 During WWE's NXT TakeOver: Portland event fans were treated to a rousing and violent match between Tegan Nox and Dakota Kai. The street fight had a lot of brutal back and forth action, but was ultimately ruled a no contest. Why? Because it saw the debut of a new superstar/diva, Raquel Gonzalez, who looks like she's going to be a force to be reckoned with in the WWE's women's division.
Article continues below advertisement
The night was filled with action and opened up with a bang with a rousing contest between Dominik Dijakovic and Keith Lee. It was certainly a tough act to follow, but out-of-ring friends, Tegan and Dakota, proved the old pro wrestling adage true that the closer the performers are outside of the squared circle, the harder they hit one another when they face off inside it.
This was most certainly the case.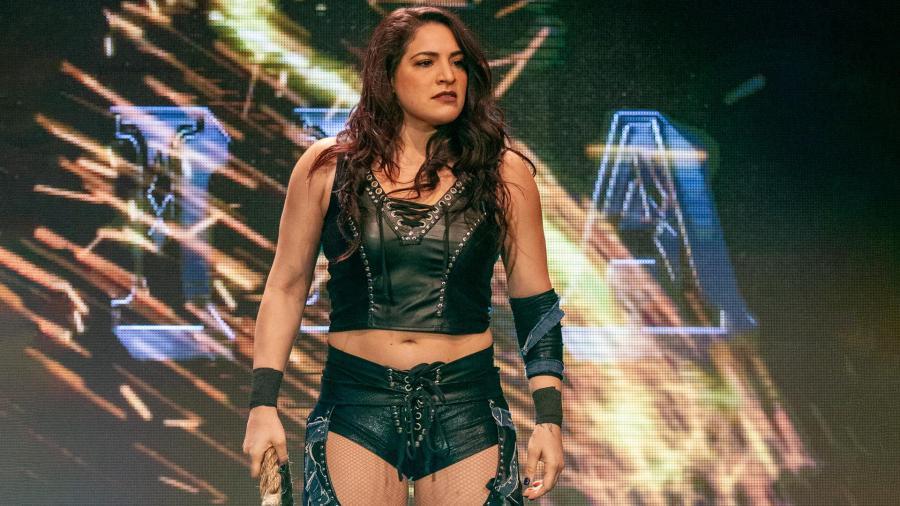 Article continues below advertisement
Who is Raquel Gonzalez?
Kai took a nasty German suplex, courtesy of Tegan, right onto a trash can that had audience members wincing in empathetic pain. The Welsh professional wrestler was all set to win the match and was ready to slam Dakota through a table, when Raquel came out of nowhere to throw Tegan through it instead. She didn't actually succeed in getting the table to break, however, and many were worried as to whether or not the Wales native was seriously injured.
Thankfully, Tegan didn't sustain any major ouchies as a result of the slam, and many were left wondering who the mysterious woman who interrupted the match was. Viewers learned it was Raquel Gonzalez, but only because Beth Phoenix had yelled out the Superstar's name.
While this was Raquel's first time appearing on NXT, she was featured in the WWE before, taking part in both of the Mae Young Classics, but was eliminated in the first round each time.
Article continues below advertisement
You might be saying to yourself, "Hey, I watched both of the Mae Young classics, why don't I remember a Raquel wrestling in them?" Well there's a reason for that too: her name used to be Reina and it was recently changed to Raquel. It looks like the WWE is starting her off in NXT as a full blow heel, and a potential new ally to Dakota Kai.
Article continues below advertisement
This could also mean that Team Kick, Dakota Kai's unit, is going to take a "dark" path from here on out.
Raquel's journey to WWE stardom has been a few years in the making. She was officially signed on to the organization in 2016 and even tried out for Tough Enough.
Article continues below advertisement
Raquel Gonzalez's Instagram account.
Although she's a relatively new name to WWE, she's already amassed a decent sized following on IG, which should continue to grow as she's featured in what is shaping up to be a prominent storyline in NXT.
Article continues below advertisement
Are you excited to see Raquel in more matches? And will she continue to be an ally to Dakota? Or does she have something else planned for her WWE career?