Taynara Conti Isn't Just a Tough Girl in the WWE — She Has an Extensive Martial Arts Background
The WWE may just have their next breakout star in Brazilian Diva Taynari Conti, who was a top judo competitor before going to pro wrestling.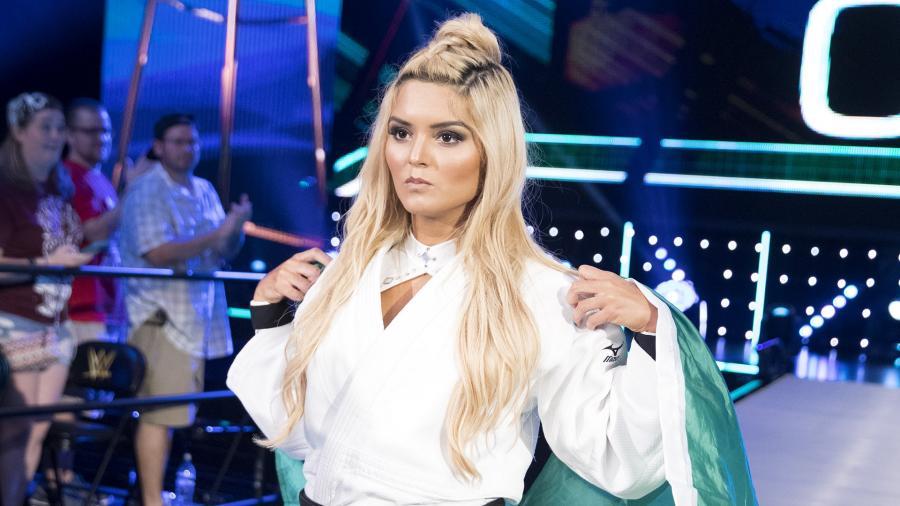 The WWE's Divas are fast becoming the organizations biggest attractions. Growing up, female wrestlers weren't considered "top draws" and were rarely part of major match programming. Sure, you had a few exceptions, but the women's division was never as stacked as the men's. Now, however, there are tons of talented female wrestlers in the organization who are absolutely crushing it and Taynara Conti has all of the makings of a huge pro-wrestling star.
Article continues below advertisement
Here's why Taynara Conti is what the WWE needs right now.
There's been a staggering increase of mixed martial arts stars transitioning into the WWE and vice versa, and this has had big impacts on the show's programming. Gone are the overly beefy, '80s Muscle Man body types. Many of the WWE's top stars, while still ridiculously muscular and in amazing shape, aren't bodybuilders. They look more like lithe athletes from the Olympics or premiere MMA leagues like the UFC, Bellator, and ONE FC.
Even the moves that stars are pulling off in the squared circle are hearkening back to martial arts basics. It's not uncommon for superstars to pull off armbars, triangles, rear-naked chokes, kimuras, and a plethora of other Judo/Brazilian Jiu Jitsu moves. While there's always been elements of traditional martial arts maneuvers implemented in the WWE's match programming, it seems more prevalent now than ever before.
Article continues below advertisement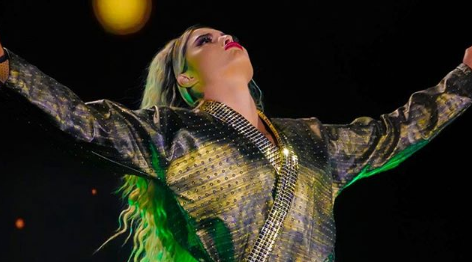 A lot of that could be attributed to the increasing number of MMA fighters coming over to the world of sports entertainment. Ken Shamrock is an early example during the Attitude Era, but recently we've seen Ronda Rousey, Cain Velasquez, Sean O'Haire, Alberto Del Rio, who all had MMA bouts before joining the WWE. Of course, there's Brock Lesnar, Bobby Lashley, and CM Punk, who started in the WWE and then went to go fight "for real".
Article continues below advertisement
Taynara Conti will join that rarefied list of superstars who have legitimate martial arts credentials. Before signing with the Connecticut-based organization, she was a longtime Judo practitioner who, to put it bluntly, kicked all types of butt. Her highlights show that Taynara was able to transition to Brazilian Jiu Jitsu and regularly attended regional tournaments. She was even in Trials for her country's Olympic team in 2016.
Article continues below advertisement
That was right before she joined the WWE's Performance Center in October of the same year. On April 1st, 2017, she made her pro-wrestling debut at Wrestlemania Axxess in Orlando, Florida. Currently, she's building a redoubtable resume on NXT, but recent reports indicate that her tenure with the organization may be in jeopardy.
Rumors of tensions between Taynara and WWE upper management surfaced online, with talk that she "walked away" from the company after refusing to participate in the Women's Battle Royale on Jan. 15th, 2020. Currently, she's still under contract with the WWE.
Article continues below advertisement
Does Taynara have a husband?
Whenever an attractive superstar starts getting recognition, fans are always wondering whether or not they're romantically involved with someone and Taynara is no exception. Sorry to break fans' hearts, but yes, Taynara is married to her longtime partner, Jorge Conti. They tied the knot in 2017, after dating for three years.
Article continues below advertisement
Whether or not Taynara is still signed with the WWE (she is still under contract), the 24-year-old still has tons of career prospects available for her. She's still young enough to pursue professional martial arts, and she's built a pretty respectable Instagram following. Even if she wanted to foray into the world of fitness modelling or acting, she could certainly make a go of it. She's already accomplished a lot.