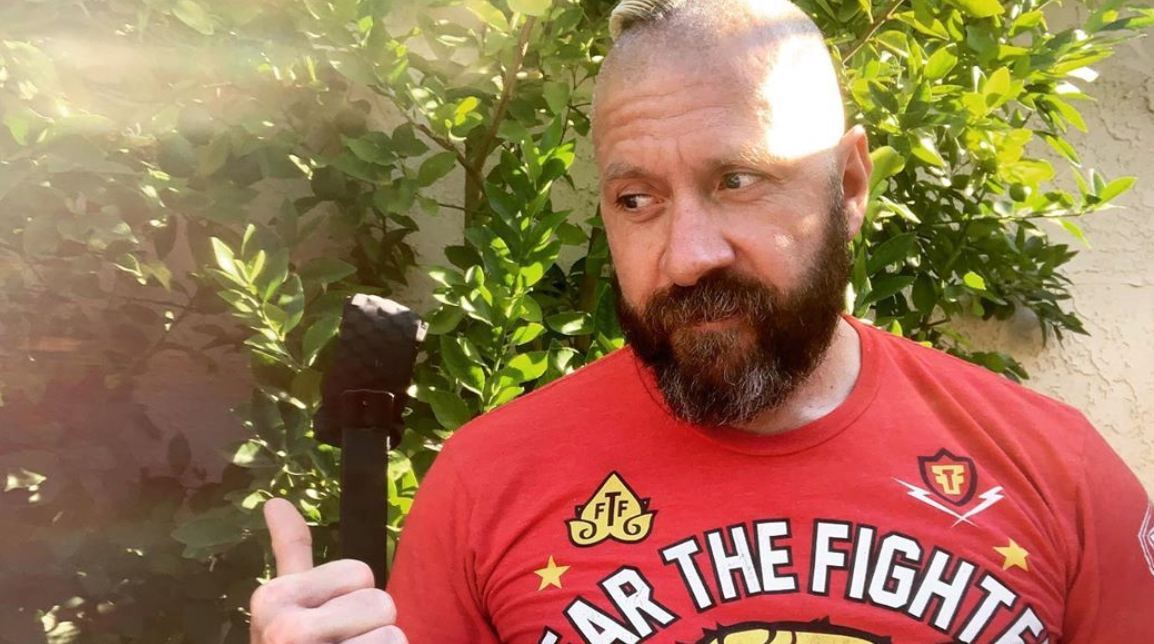 Did Ray Park's Instagram Get Hacked? His Wife Made an Official Statement
Ray Park, who played Darth Maul in Star Wars, is currently trending for an explicit video he posted to Instagram on Friday. After being up for about 30 minutes, it was taken down. The video depicted him receiving oral sex from his wife, Lisa Park. Fans are confused, wondering if Ray accidentally posted the video, or if his account was hacked. Or did the actor post the video on purpose? Here's what we know.
Article continues below advertisement
Was Ray Park's Instagram hacked?
Ray's Instagram seemingly wasn't hacked, and it appears as though the actor purposely uploaded the video himself. To make things more complicated, along with the video, someone posted a message on Snapchat claiming they were Ray Park's daughter, Sienna Park — and that Ray was abusive and neglectful toward his children. However, Lisa has denied these allegations, and it seems like the message from his daughter is fake.
Article continues below advertisement
Andy Signore, the creator of Honest Trailers and Lisa's friend, tweeted, "I have spoken to Ray Park 's wife... As I worried, the stories & screenshots are NOT TRUE. She allowed me to share the quote below, which I can confirm came from her account. She is preparing an official statement."
Article continues below advertisement
Why did Ray Park post the video?
Although Ray hasn't responded to the video, fans have been sleuthing and believe the actor posted the video as a form of "revenge," since his wife allegedly cheated on him. In one now-deleted photo of Lisa, Ray wrote "[Phone number] for a 'blow of a good time'!"
And in another screenshot that shows a conversation with Lisa (allegedly), it shows her claiming Ray's phone was definitely not hacked. "He's nasty just do what you can to get it taken down! I appreciate it!" However, it's still unconfirmed what really happened.
Who is Ray Park's wife?
Ray Park's wife, Lisa Park, is a fitness instructor. She mainly uses social media to promote her work by posting workout videos. Not much is known about Ray and Lisa's relationship, since the two keep things private online.
Article continues below advertisement
Lisa took to Instagram Stories to express her hurt and frustration over the fake message about her kids that's been circling around. "I would like to take this opportunity to express how disappointed and hurt I am by some of the false allegations, comments and messages that have been posted that are NOT TRUE," she wrote.
Article continues below advertisement
"I ask you to be kind, respectful and think before you make public comments that have a NEGATIVE impact on the wellbeing of myself and my FAMILY!" she continued. "Please report any false allegations to help my family at this time."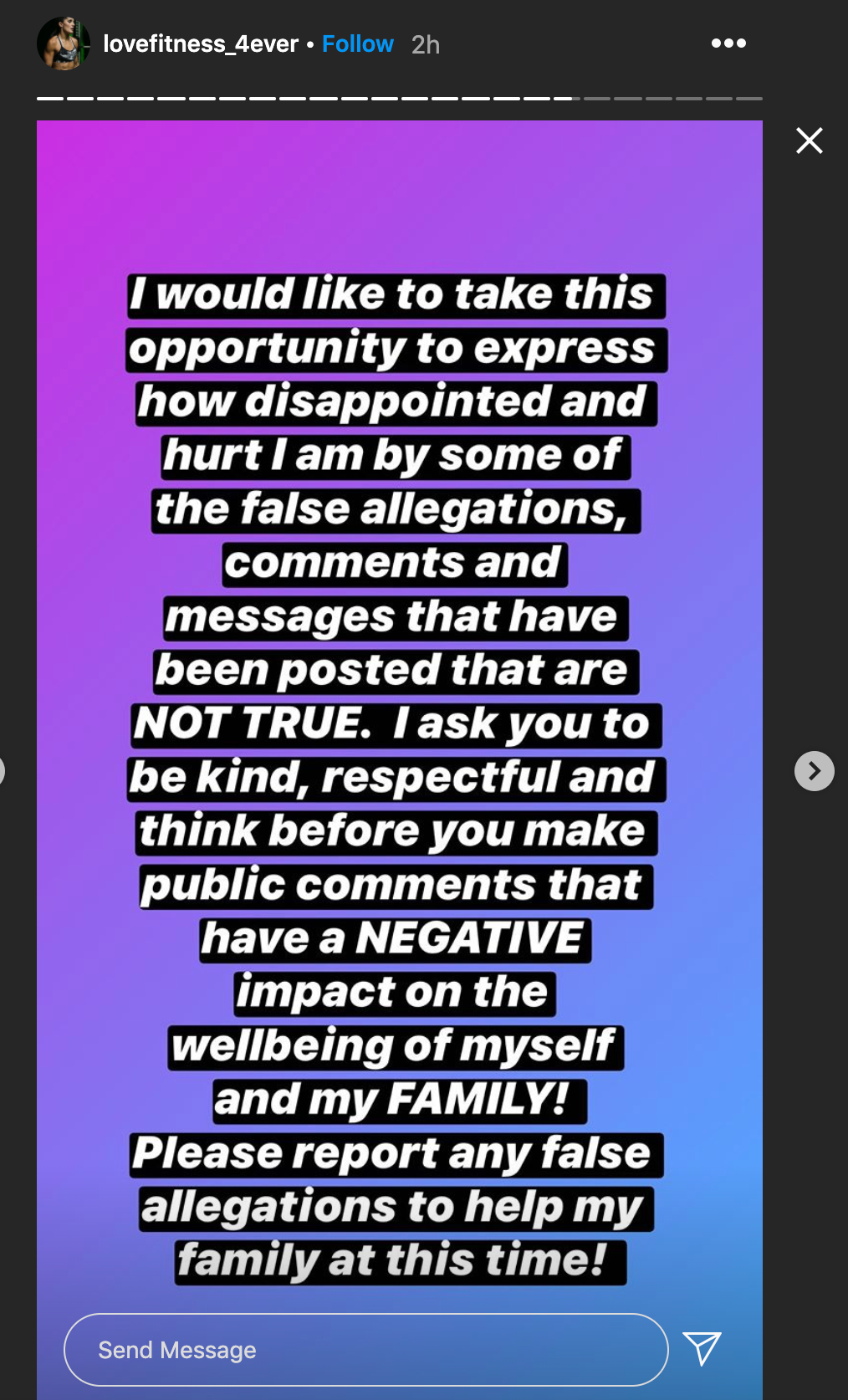 Article continues below advertisement
Lisa concluded, "Thanks to those of you that have reached out I appreciate it. I've been inundated with so many messages. At this time I will no longer be responding to DM's regarding the false allegations. Please respect my privacy at this time as I have to do this for my own sanity!"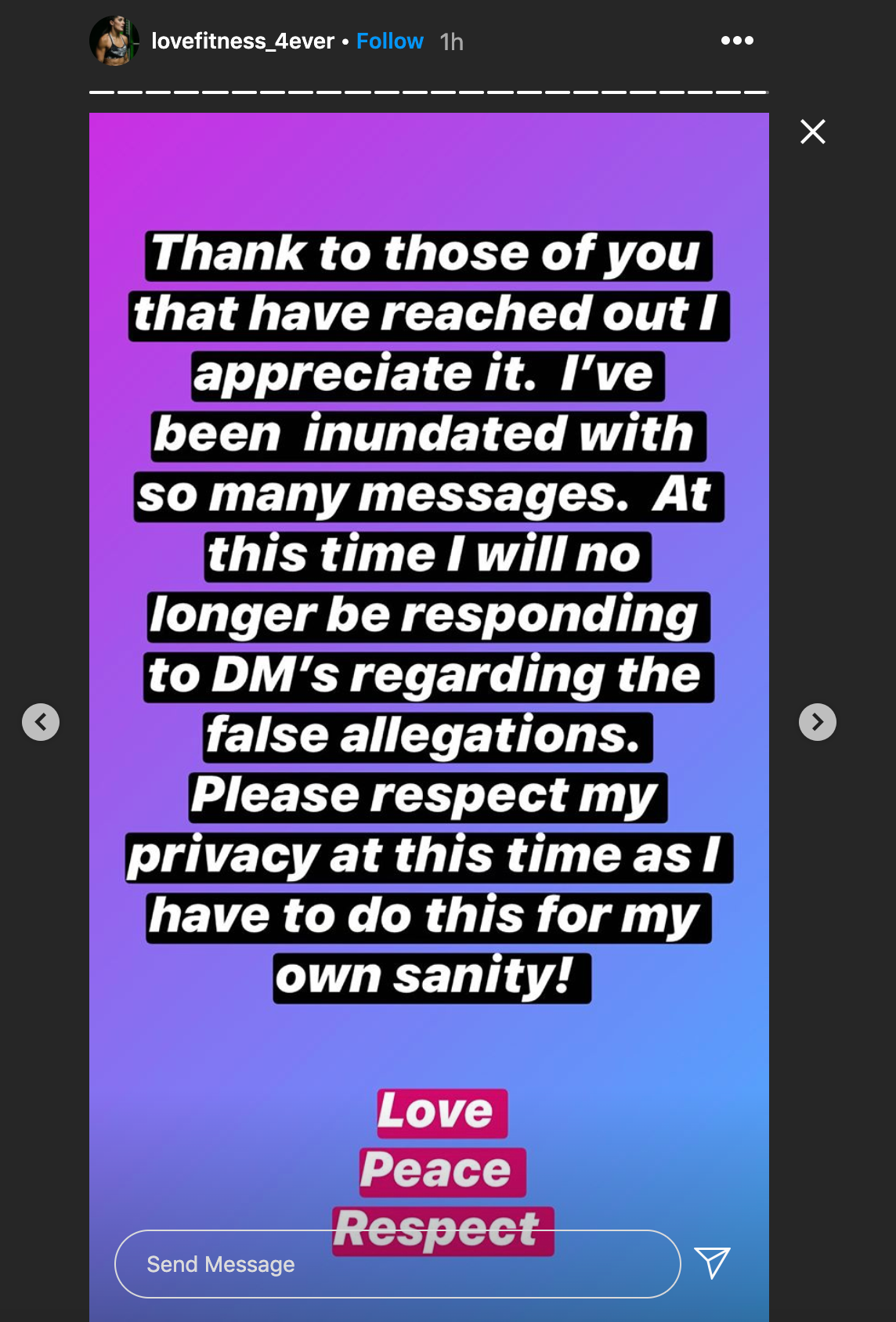 Article continues below advertisement
Neither Lisa nor Ray have spoken about the video that was uploaded. While people are angry on behalf of Lisa (if Ray did, in fact, post "revenge porn," that would be inexcusable and deplorable), the statements being made about the video and why it may have been uploaded may only prove to be more harmful, since we don't know what really happened.
If you need support, The National Sexual Assault Hotline is available 24/7 at 1-800-656-4673. You will be connected with a trained staff member in your area. Or visit RAINN.org to chat online with a support specialist at any time.