Are the Brand-New Cast Members of 'Ready to Love' Season 5 Actually Ready to Fall in Love?
Reality dating shows are always great if you're looking to be totally entertained. There are so many options to choose from, but you can't go wrong with binge-watching Ready to Love. It's worth checking out because of its interesting dynamics. A lot of dating shows focus on people in their twenties trying to track down their soulmates, but Ready to Love does things a little differently. The unscripted series focuses on the male perspective in the world of romance for folks who are a little older.
Article continues below advertisement
A group of Black men and women in their 30s and 40s experience the steps of courtship with one huge thing in common … they're all successful in their fields. The people on this show are looking for true love with a genuine interest in settling down. It's fascinating to watch the men on this show express their feelings as they unpack what they're observing and going through.
And Season 5 has an awesome cast of individuals to meet.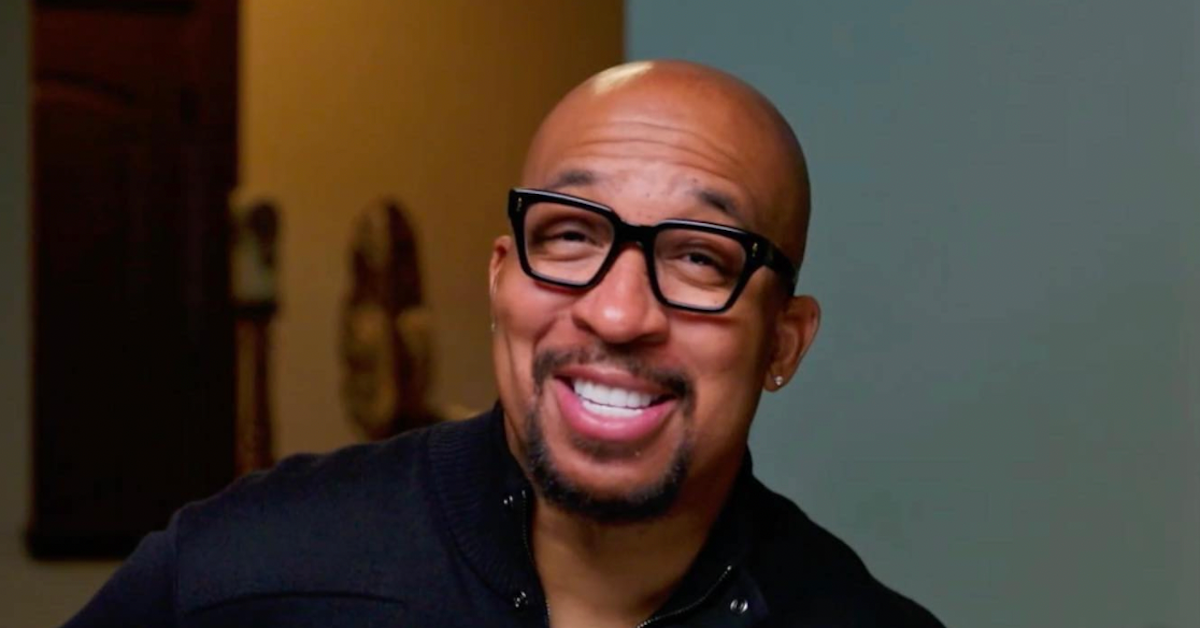 Article continues below advertisement
Who's in the 'Ready to Love' Season 5 cast?
In Season 5 of Ready to Love, the producers decided to hone in on 14 single individuals from Virginia; Washington, D.C.; and Maryland. Prior seasons were filled with 20 participants, but this time they decided to put a bigger emphasis on quality over quantity. According to Essence, viewers will be introduced to the following new people.
These are the ladies of Season 5:
34-year-old Precious
36-year-old Sabrina
37-year-old Ace
37-year-old Tiffani
39-year-old Kina
39-year-old Dakiya
41-year-old Joi
And these are the men of Season 5:
32-year-old Wiley
34-year-old Fernando
39-year-old Tory
42-year-old Demetrius
44-year-old Clifton
44-year-old Laverne
48-year-old Paul
The host of Ready to Love is still Thomas "Nephew Tommy" Miles, who is also known for co-hosting The Steve Harvey Morning Show. His truthful and heartfelt commentary is heavily welcomed in a show like Ready to Love.
Article continues below advertisement
The first episode of the show (which premieres Jan. 28, 2022) reveals the career paths and job titles of each cast member, whether or not they have children of their own already, if they've previously been married, and so much more. The first-look teaser reveals that all members of the cast are fashionable and well put together. It also reveals that several people involved on the show are choosing to participate because they're genuinely ready to meet their perfect life partner.
Article continues below advertisement
Here's where you can stream and watch 'Ready to Love.'
Ready to Love airs on OWN, aka the Oprah Winfrey Network, on Fridays at 8 p.m. ET. It's considered an original dating series on Oprah's notable network, returning for its fifth season after the first four seasons were so successful with audiences. It's also possible to stream episodes on Philo, fuboTV, Direct TV Stream, Hulu + Live TV, and YouTube TV. With many of these options, you'll be able to utilize free trials if you're signing up for the first time.
The trailer for Season 5 is filled with a lot of intrigue as the 14 hopeful singles come together to attempt meaningful connections with each other. It's beyond exciting to see where Season 5's cast is headed when it comes to finding true love.