Reggie Warren of '80s R&B Group TROOP Has Died at 52 Years Old
Troop Member Reggie Warren has an unknown illness that caused his death. Fans want answers, which will hopefully be revealed after an autopsy.
It has long been said that we should give people their flowers while they can still smell them. And when it comes to the entertainment world, it's always heartbreaking to find out that one of our icons has passed away — especially before celebrating their contributions.
Article continues below advertisement
That said, the news of Reggie Warren from the '80s R&B group TROOP passing away at the age of 52 is one that fans are struggling with. While we all know that various illnesses can play a role in someone losing their life, it's even worse when you don't know what that exact cause is. And since there is no official word on what happened to Reggie, fans are scrambling for answers. Here is everything we know.
Reggie Warren's cause of death is unknown, but he was suffering from various health issues.
Death is something that is difficult for many people to deal with. While we know that it's something that's guaranteed, it still doesn't make it OK — especially when you have to anticipate it.
Article continues below advertisement
According to TMZ, Reggie passed away on Sunday, March 14, 2021 at his home in Pasadena, California. A source told the site that Reggie has long been battling various illnesses. In fact, he was recently hospitalized for a couple of months starting in January 2020.
Article continues below advertisement
Not to mention, the family's representative told the site that Reggie was released from the hospital on Saturday, March 13, 2021. It was also said that Reggie was anticipating his death upon his release.
Article continues below advertisement
Since COVID-19 has been a huge health concern, it's easy for many people to believe that Reggie's death was associated with complications from the virus. However, a source told the site that his death has nothing to do with the virus. They also shared that the family doesn't want to speak on his death until they're able to obtain an autopsy report.
And since an autopsy is known to reveal the full picture as to why someone has passed away, it's the best course of action for the family.
TROOP was one of the biggest names in the R&B music circuit.
In case you didn't know, TROOP (Total Respect of Other People) was a huge deal in the R&B world. The group was formed by Reggie, Rodney Benford, John Harreld, Steve Russell, and Allen McNeil, per TMZ.
Article continues below advertisement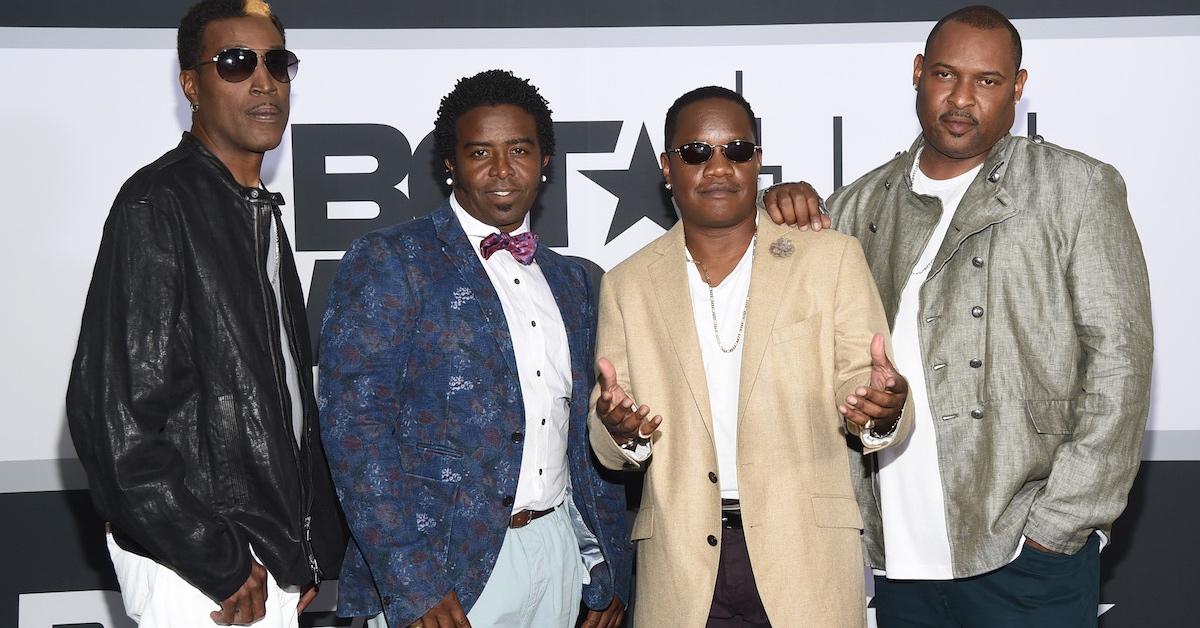 During the tenure of their career, the group released five albums — which include three certified gold and one certified platinum album, per Soul Tracks. Troop's hit songs "Mamacita," All I Do is Think of You," and "Spread My Wings" also catapulted their careers.
Article continues below advertisement
However, the group went on a brief hiatus in the late '90s but eventually found their way back together. TROOP later toured with various acts such as Boyz II Men, Jon B, and Brian McKnight.
And while TROOP released their final album in 1998, they still maintained a close relationship with one another.
As you can imagine, TROOP's remaining members are crushed by losing Reggie. Steven Russell paid homage to his fellow group member via Instagram with a heartfelt post.
"Job well done my brother I will see you on the other side," he captioned a photo adding rose and crying emojis. "RIP Reggie Warren."
Our deepest condolences go out to the family, friends, and loved ones of Reggie.