An REI Employee Smelled the Crotch of Returned Shorts, Says Bewildered Customer
Some strange behavior was sniffed out by this dude who witnessed an REI employee smell the crotch of a pair of shorts he returned. Send help!
It's no secret that our olfactory sense is a powerful tool, linked to things like memory and emotion. According to Harvard's Venkatesh Murthy, chair of the Department of Molecular and Cellular Biology, "all of what you consider flavor is smell. When you are eating all the beautiful, complicated flavors … they are all smell," via the Harvard Gazette.
Article continues below advertisement
Correct us if we're wrong, but doesn't Disneyland disseminate a chocolate chip cookie smell down Main Street? You're definitely more likely to buy one once you smell it. Unfortunately, smell can sometimes take a questionable turn. Stephen, aka @deepfriedtroyesivan on TikTok, had bizarre encounter at an REI when he returned a pair of shorts. The REI employee who took them back smelled the crotch right in front of him. Boy does this stink. Here's what happened.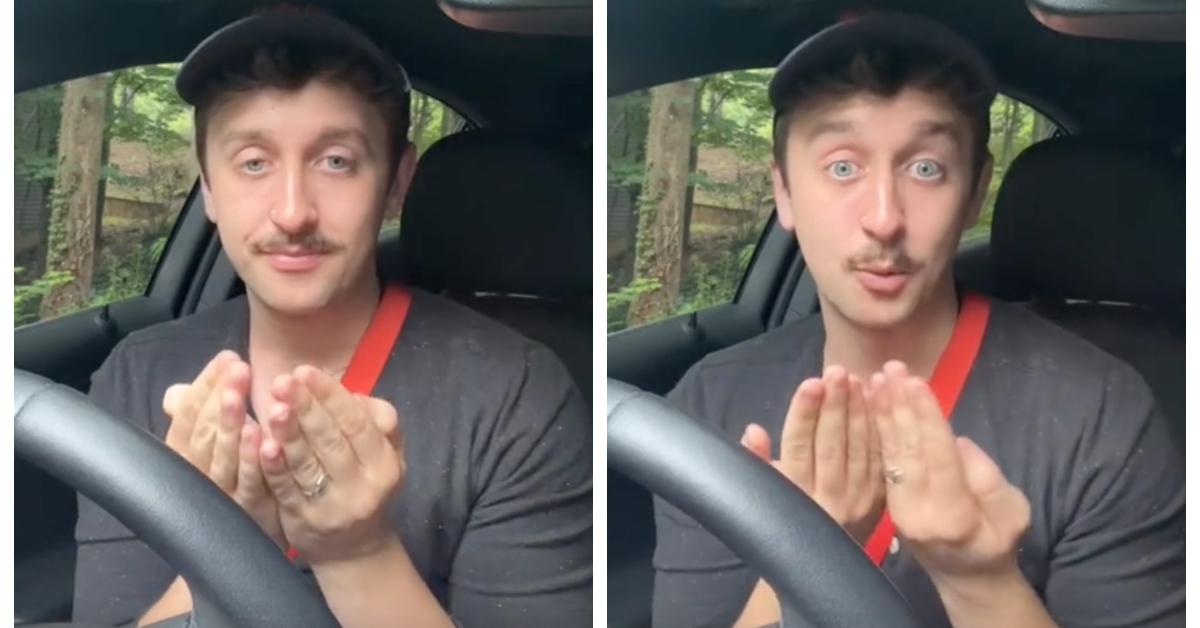 Article continues below advertisement
Smell ya later! This man on TikTok says an REI employee smelled the crotch of the shorts he was returning.
First of all, we'd like to applaud Stephen for immediately recognizing that REI is definitely a place where some interesting odors can live. Camping doesn't always come with bathing, so if an employee is concerned about smells, they probably have a good reason to be. However, surely there is a better system in place for sussing out ripe drawers.
"So I just returned shorts to REI today and REI if you're watching this, I don't know if it's your policy ... but is it your policy for an associate, if you're returning shorts, to smell the crotch of your shorts?" We took a quick look at REI's return policy and saw no mention of groin area sniffing. Maybe Stephen had these shorts for a minute.
Article continues below advertisement
It turns out Stephen didn't have the shorts for very long at all. "I just returned a pair of shorts after 24 hours of owning them. I barely wore them, I mean I wore them, briefly." This is where Stephen references what we assume is a preponderance of sweaty clientele, but surely this is not the answer.
Article continues below advertisement
As much as we love a reenactment, this one was particularly horrifying. It's so intimate. Stephen proceeds to act out precisely what the REI employee did. "In front of me they went, 'OK, thank you,'" and took a very deep breath while holding the crotch of the shorts against their face. It doesn't stop there. They then turned them inside out, and did it again. In Stephen's own words, that's where the "nuts sit."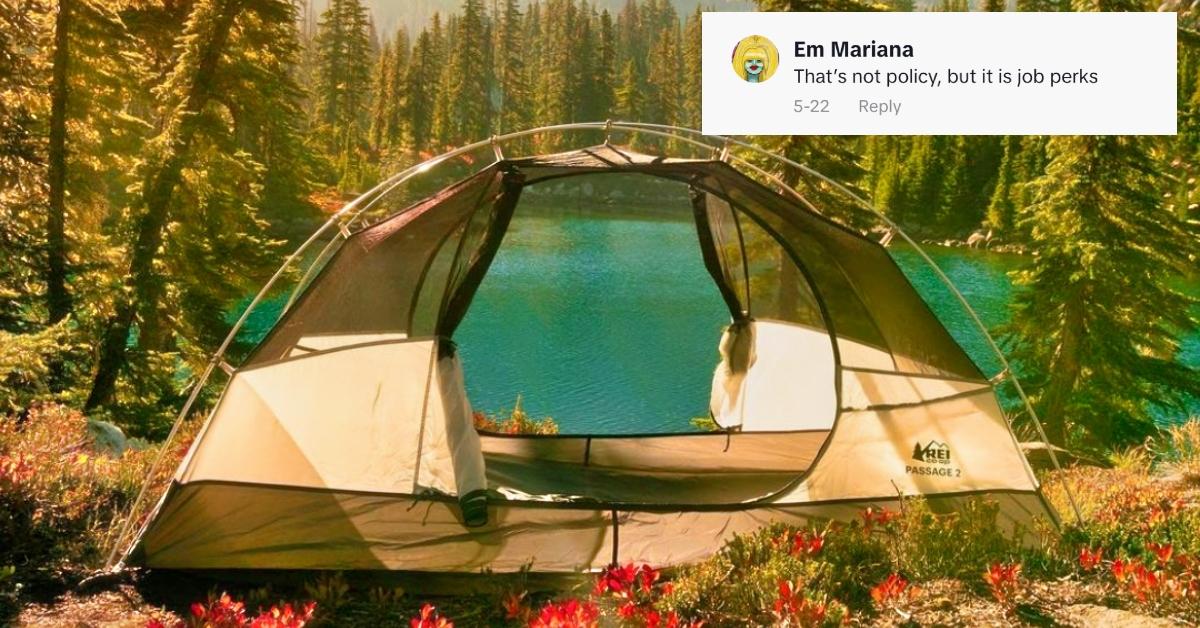 Article continues below advertisement
Perhaps almost as disturbing as what just transpired is the REI employee's casual response. "OK, that's gonna go to [your credit card]..." Stephen tried to rearrange his facial features into something other than horror, but he simply could not do it. While laughing, he asks REI once again, is this the policy?
There were mixed reactions in the replies!
The replies were filled with jokes, most of which centered around the idea that this was a personal bonus for the REI employee. One user said they would assume the employee was flirting with them. To that we say, please don't think that!
Article continues below advertisement
A couple of folks hilariously suggested the REI employee didn't actually work there. As wild as that would be, it certainly doesn't sound shocking. In a time where Airbnb hosts frequently get caught installing cameras in their homes, this would almost seem tame in comparison.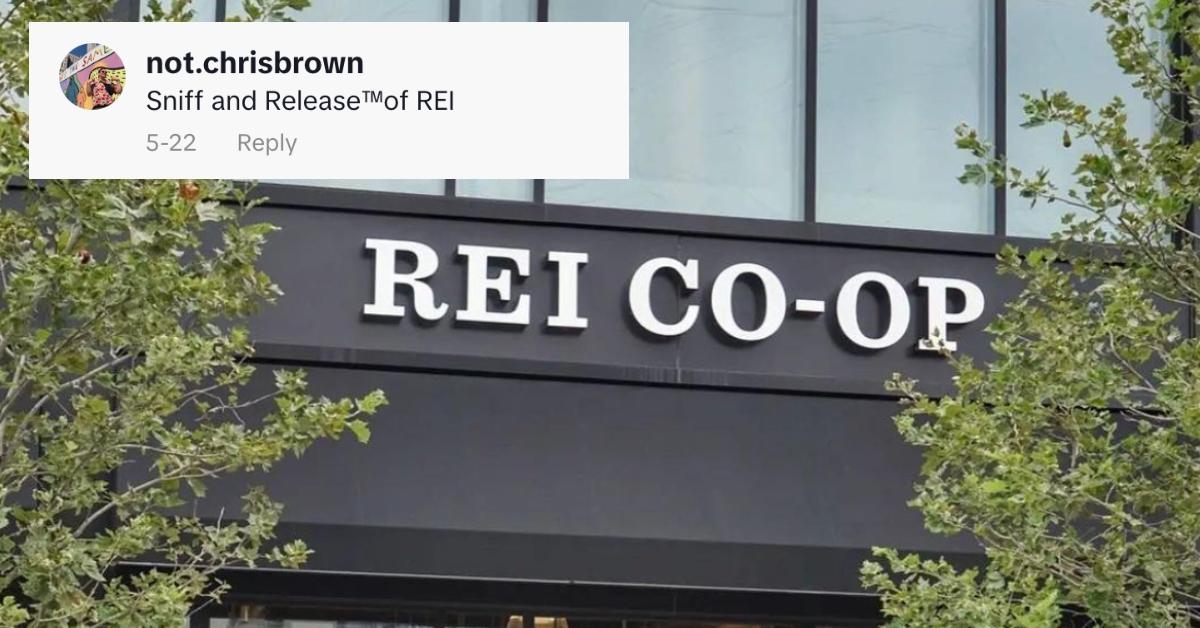 Article continues below advertisement
A nose by any other name.
Way back in February 2014, a Slate reader wrote into their Dear Prudence advice column regarding a similar smelly matter. This person and their partner were on vacation at a bed-and-breakfast in Florida when they saw the concierge let himself into their room. They found him rolling around in their bed, smelling the sheets and pillowcases.
He told them they were an "attractive couple," and he just wanted to "feel alive again." Cool, maybe find a new hobby. They ended up keeping the incident from their partner and the hotel proprietor. Prudence told them they absolutely should have told the hotel owner, if only to get a free room out of it. So Stephen, if you're reading this, can you get a free pair of shorts out of REI? Keep us posted.