"I Felt Something Tickle My Leg" — Woman Reacts to Someone's Bare Foot Touching Her on a Plane
How would you react if a bare foot snuck into your area, from the seat behind you? This woman felt a cold foot touch her on a lukewarm flight.
Feet are often a point of contention. What do they smell like? What are those toenails doing? Are people actually washing them in the shower, or just letting soap run down the body from the upper bits? By the way, please wash your entire body while bathing.
Article continues below advertisement
Another foot issue that crops up from time to time is, when is it socially acceptable to go barefoot? We've all seen a "no shirts, no shoes, no service" sign at some point, but what if there is no clear sign? Airplanes are often a no man's land when it comes to just how comfortable people get. What would you do if a naked foot haunted your flight?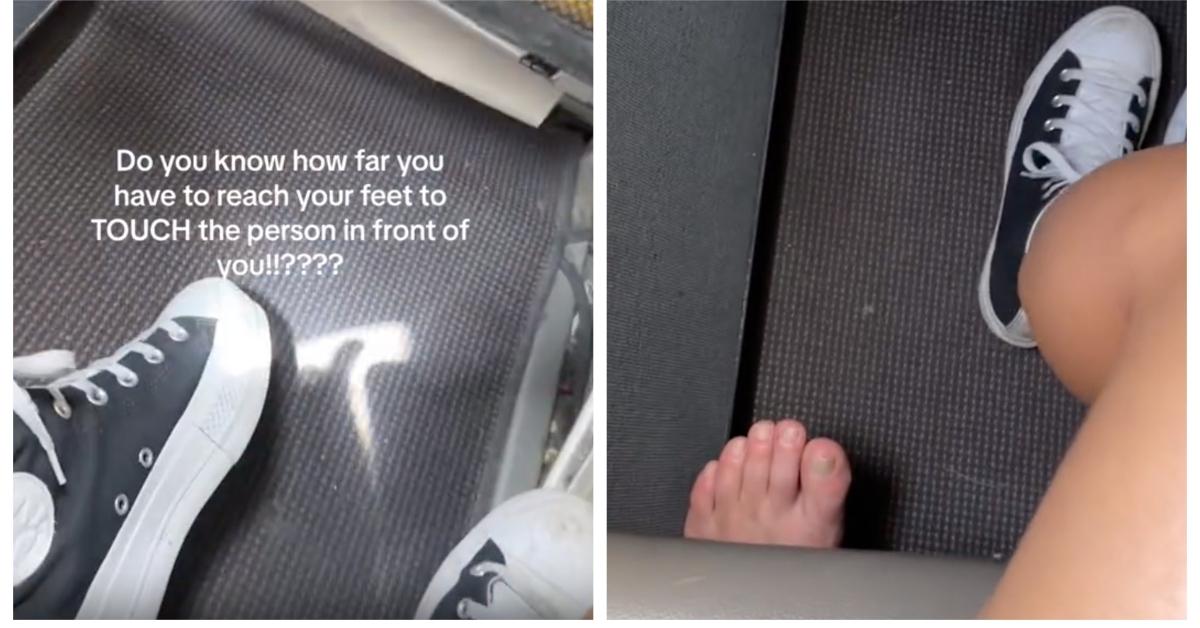 Article continues below advertisement
We can barely stand this barefoot in flight.
Tivona, who goes by @teatinz on TikTok, uploaded what we are calling an 11-second horror movie. What we saw cannot be unseen. It has left us feeling decidedly unsafe in a world where protecting one's self is becoming increasingly more necessary.
"I felt something tickle my leg," reads the caption over Tivona's face. She is hunched over in her own seat on a flight that appears to be via Vueling. This particular airline offers low-cost flights out of Barcelona to over 122 destinations, all of which probably prefer a pair of socks in the airport.
Article continues below advertisement
As Tivona moves her legs to the right, we see a single foot protruding from beneath her seat. Its owner is in the chair behind her, which means their legs have stretched from their own spot all the way under her seat, and beyond.
Article continues below advertisement
To make matters worse, the feet were cold. Now, anyone who has ever flown knows that airplanes are always chilly. We can't really blame the foot bandit for their frigid feet. Still, it must have felt like the grim reaper's own toes were showing up to drag her down to the underworld.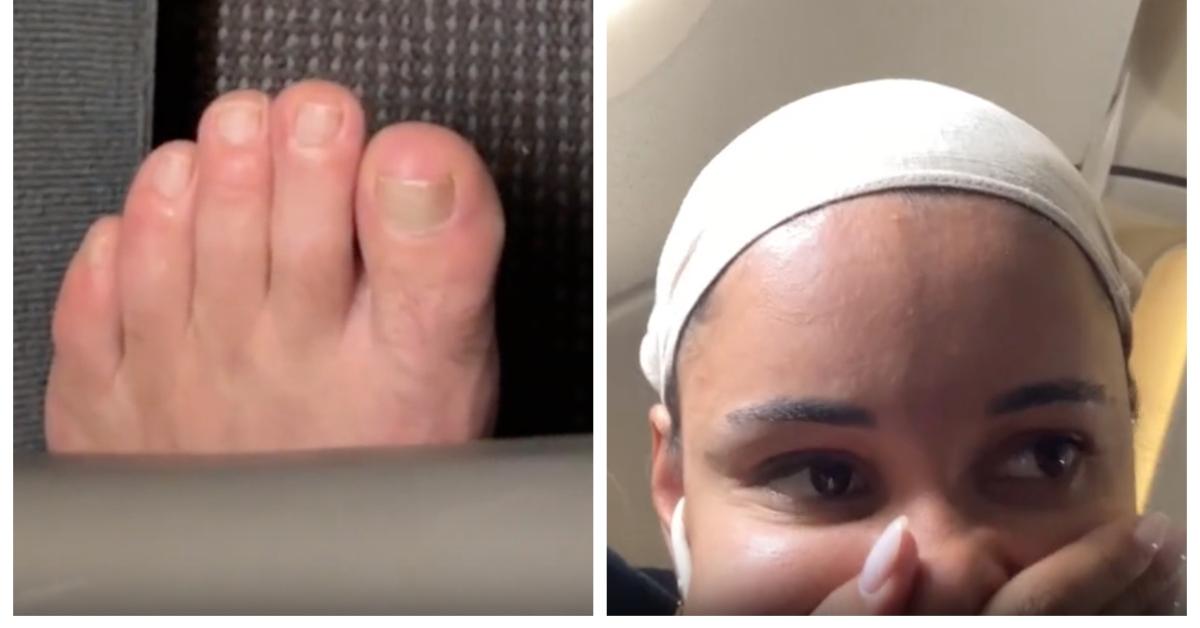 Article continues below advertisement
Please keep your bare feet to yourself!
The replies were completely in Tivona's corner, incidentally where the foot was. "That's gotta be a crime," said one TikTok user. "That's assault with a deadly weapon. Press charges, immediately," suggested another.
Speaking of assault, more than one person suggested stepping on the foot which is of course not an option. Please don't do that; tensions are already running high on airplanes. Also, don't spill hot beverages on a bare foot, and please don't make a scene.
Article continues below advertisement
The barefoot culprit is revealed!
In a subsequent TikTok, Tivona offered up more information about the podiatry-loving passenger. When Tivona finally turned around to confront the tootsie traveler, she was greeted with huge smiles from a middle-aged couple. She then heard the couple giggling while calling each other weird. It's as if this was some kind of kink? We're not kink-shaming, but it has to be consensual.
Article continues below advertisement
Strangely, this wasn't even Tivona's seat. Originally she was in the middle seat while another girl was by the window. When that girl abruptly got up, seemingly for good, Tivona claimed the new spot.
It then dawned on her that the former seatmate was probably on the receiving end of unwanted foot touches, which is probably why she got up and changed seats. Sadly, Tivona never got the chance to, but thankfully this went down during the plane's descent. Hey fellas, consent also includes your gross feet.