"Not the Security Detail" — Woman Gets Noise Notification, Finds Airbnb Guests Hosting a "Club"
In a viral post, a woman gets a noise notification and learns that her rented Airbnb was being used as a club for over 50 people.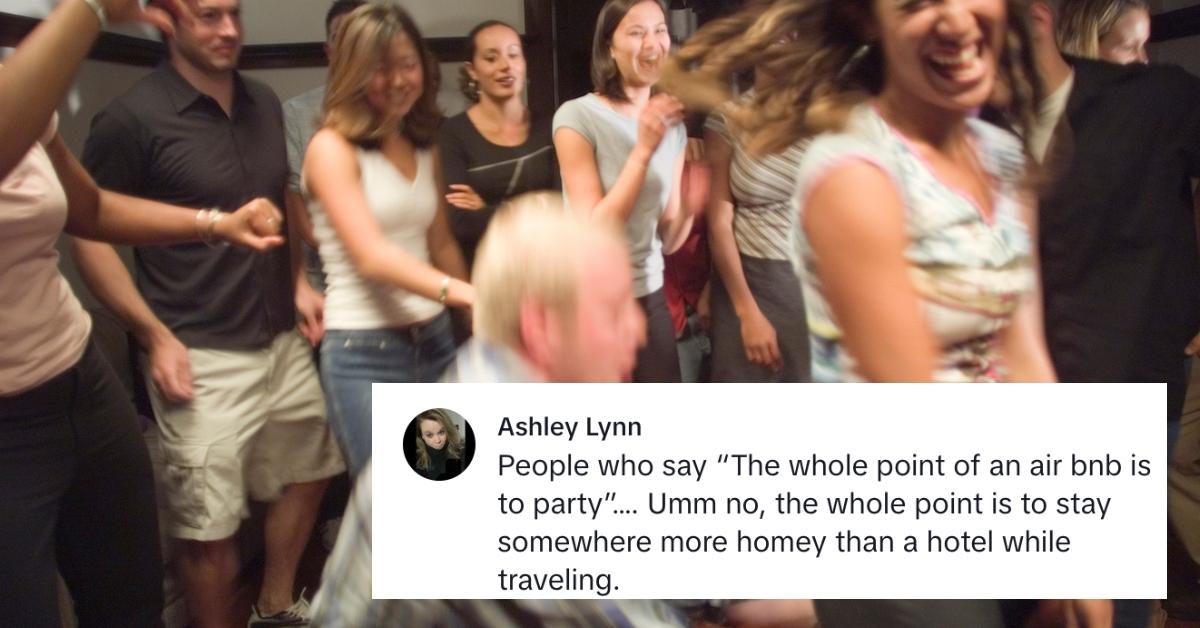 Everyone familiar with Airbnb knows that the rental platform typically has firm rules in place — from not using towels for removing makeup to checkout times. That said, the app typically runs like a well-oiled machine, despite the occasional disagreement regarding deposits and hosts canceling reservations at the last minute.
Article continues below advertisement
That said, one rule renters come across when using the app is that no parties are allowed under any circumstances. But of course, some renters feel the need to rock the boat. So, one host shared on TikTok that a guest utilized a rented Airbnb spot as a club. Yes, you read that correctly. Here's the 4-1-1.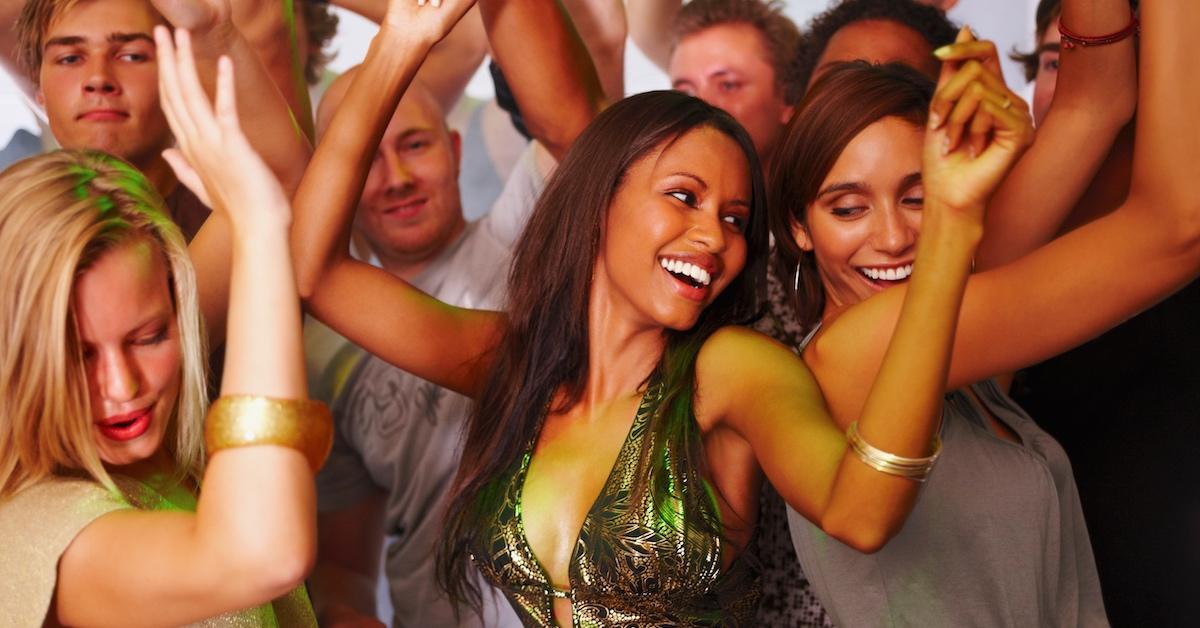 Article continues below advertisement
A person rented an Airbnb and used it to host a club on TikTok.
Some people truly have no chill. In a July 5, 2023 TikTok video, creator Jessica White (@cleaningwithjess101) shared that she made quite the discovery on her rental property via camera footage.
"I had to get out of my PJs to kick them out. Yall, this is how NOT to rent an Airbnb," the video caption reads.
As the video starts, you see footage of three people dressed in black in front of a home with a few cars in the driveway.
"POV: You manage Airbnbs and get notified of noise and check cameras to see a full-blown club being run," the text on the video reads.
Article continues below advertisement
In a follow-up video, Jessica shared footage of the party in action as a reply to a commenter who supported her stance and said that the rental agreement states that no large parties are permitted.
Article continues below advertisement
"Just using your comment but everyone else, don't come at me with the, 'That's what the cleaning fee is for.' No it's not," she said. "The cleaning fee is for a normal cleaning after guests stay. NOT damaged property, loads of trash, drinks spilled everywhere, odor removal, pressure washing the back deck, removing stains from everything, rearranging furniture, and removing broken items and replacing them. Also, for the people saying, 'Well, you kicked them out so they didn't have a chance to clean,' you're dang right I kicked them out."
Article continues below advertisement
"The guest agreement clearly states no large gatherings for this reason," she shared. "We wanted them out so no more damage was done. My cleaning rates are based on normal guest quantity. NOT 80+ people — so my fee doesn't cover the mess they left. This is a high-end rental with high-end guests that stay. They are required to take out all trash, clean all dishes, and take care of things."
The video captioned concluded: "So it is a big deal for all this to be left. Also, yes we have cameras for this reason right here — for guests that destroy property or don't follow rules. The cameras aren't inside, and they are told where each camera is when booking."
Article continues below advertisement
The footage also shows guests scrambling to leave the premises to evade arrest and/or reprimand.
"Find your cars before the police come, bro. This is after the police showed up and warned them I was coming back with them to shut them down,'" the text in the video reads.
Article continues below advertisement
As the video continues, a man can be heard telling the guests to leave. Footage also shows a plethora of guests, which looks like it could be anywhere between 50 to 100 people, "hiding from the police."
Those same people are then seen leaving the premises and entering a black Sprinter and other vehicles.
Most TikTok users believe that the renter did the right thing by hiring security for their event.
Unfortunately, the majority of the comments in the first video do not side with Jessica. Many folks believe that Airbnb should be available for use to have fun. Not to mention, other people commented that the party looked like an enjoyable event.
"That party was lit low key," one person said.
"Question. Why can't you guys let them just have fun? People know it's Airbnb and people will clean up after, so why be so strict on the renters?" another person shared.
Article continues below advertisement
Other folks also joked about the renter having security on hand.
"The fact that they have security. Oh baby, you had nothing to worry about😭," one person said.
"The bulletproof vest is crazy 😂😂😂😂," another person said.
Article continues below advertisement
Interestingly, some folks were honest enough to share that the renter went overboard with the party and the number of guests in both posts.
"The comments on here are wild. Let it be your property they destroyed and you have to refurnish, prepare, and repair everything else for the next group of renters," one person said.
Article continues below advertisement
"I'm so sorry that happened to you. And the people giving hate clearly don't own anything so they have no idea how heartbreaking that must've been," another user said.
Interestingly, Jessica caught some heat for saying that her Airbnb is for high-end renters which also rubbed some people the wrong way.
Truth be told, if you're renting out an Airbnb, it's best to abide by the rules to prevent you from being kicked out. Not to mention, Airbnb has permanently banned parties since April 2022. So this all could have been prevented.
Now the renters may have to deal with extra fees and other reprisals due to the party.