Daring Kitten Rescue on a Busy Highway Goes Viral — Would You Stop?
Who doesn't love a heartwarming story? This kitten and the hero who rescued it on a busy highway will get you in the feels. Good still exists.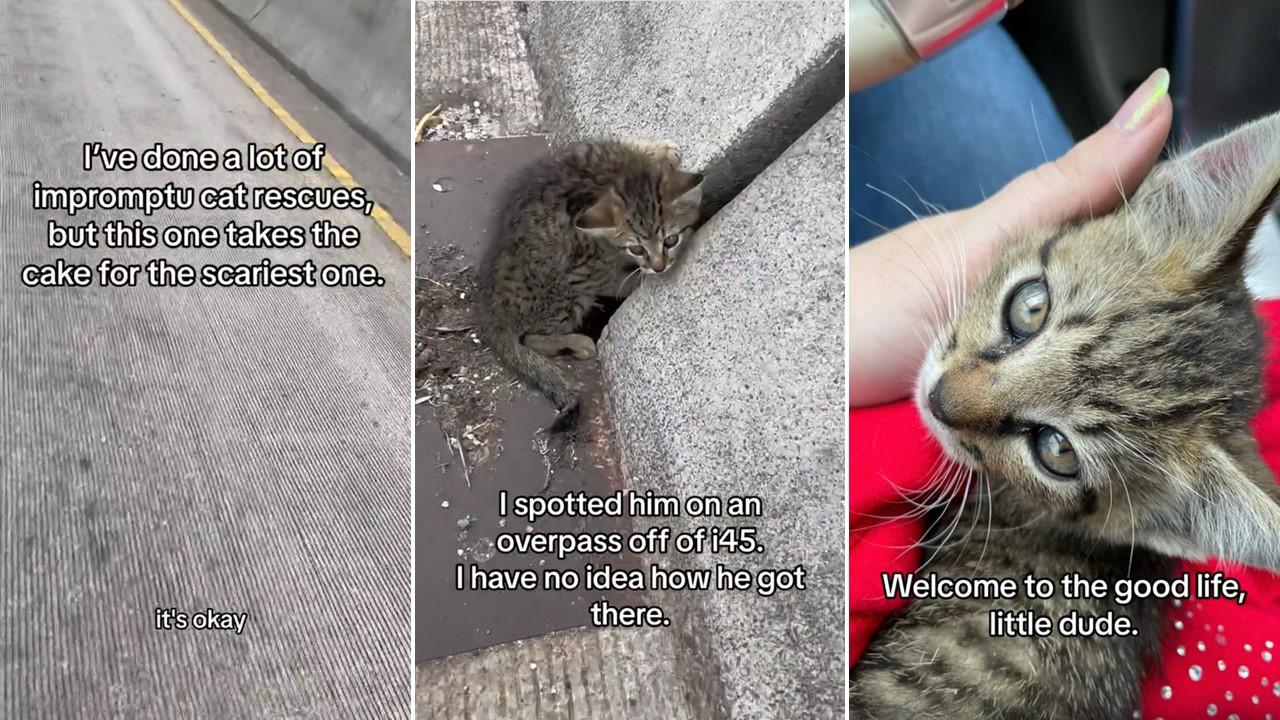 In a world filled with viral TikTok dances and hilarious skits, one TikToker is stealing hearts for an entirely different reason. Marc, @friday.the.14th, recently became an unexpected hero after rescuing a now famous kitten in the middle of a busy highway.
Article continues below advertisement
What makes this story truly remarkable is the emotional journey Marc embarked on. They faced challenges and criticism along the way. Let's delve into this heartwarming tale that proves the power of compassion knows no bounds.
Would you stop to rescue a kitten in the middle of a busy highway? This cat lover did.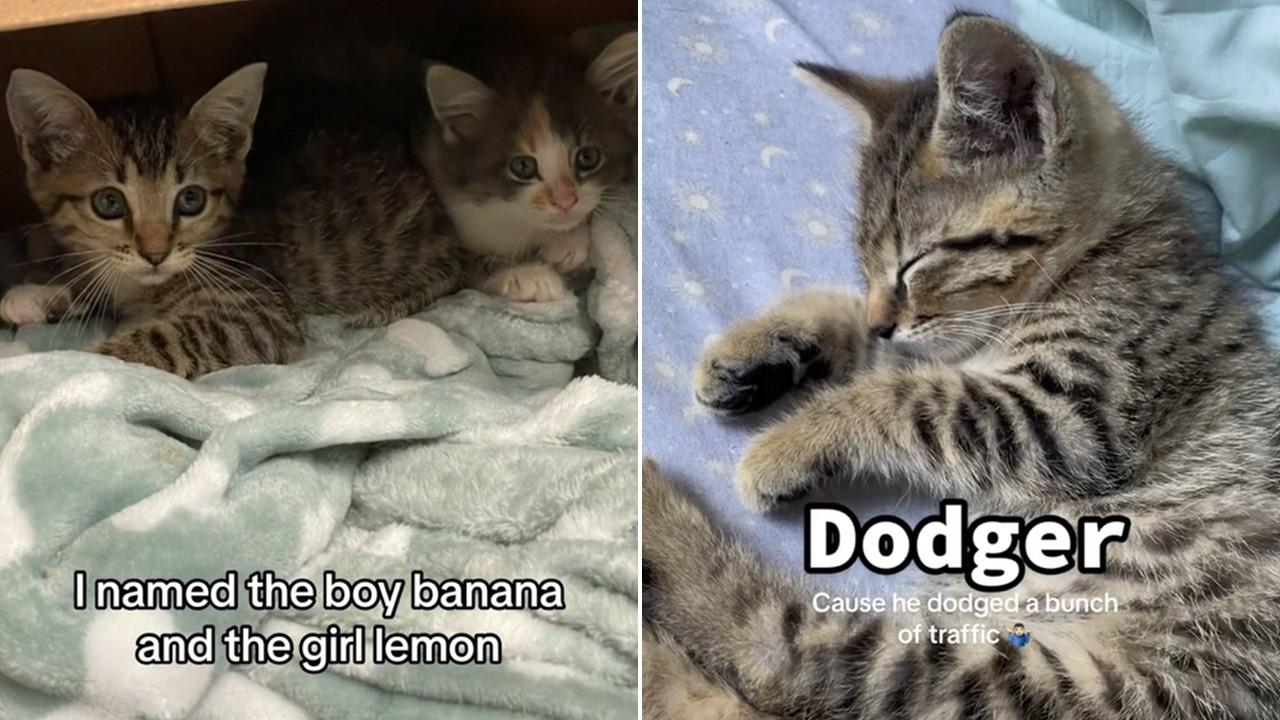 Marc shared the chain of events leading up to the rescue on TikTok. They were on their way home after adopting two other feral kittens — who are now named Lemon and Banana. Marc saw a kitten in the middle of a busy highway. It was cowering by the concrete median. As fate would have it, Lemon and Banana weren't the only kittens in need of Marc's kindness that day.
Article continues below advertisement
Marc thought about not stopping to rescue the highway kitten, but they just couldn't leave it. In a clip shared on TikTok, Marc is seen interacting with the kitten as it howls and cowers by the median.
In the rest of the clip, Marc shares on-the-ground footage of the nail-biting moment that the kitten was rescued, and I personally was on the edge of my seat watching the whole thing unravel. Imagine the heart-pounding anxiety of crossing a busy highway with tons of cars in the background to catch a scared kitten right along the concrete median! It was a high-risk situation for both Marc and the kitten.
Article continues below advertisement
The kitten rescue has received lots of attention online — mostly positive comments, but some negative too.
The cat — who Marc has since named Dodger — sparked a lot of online reactions. Many commenters applauded Marc's rescue mission and praised the humanity of it all. However, other TikTokers called Marc out for recording the incident, which is somewhat surprising but also understandable given the circumstances.
Article continues below advertisement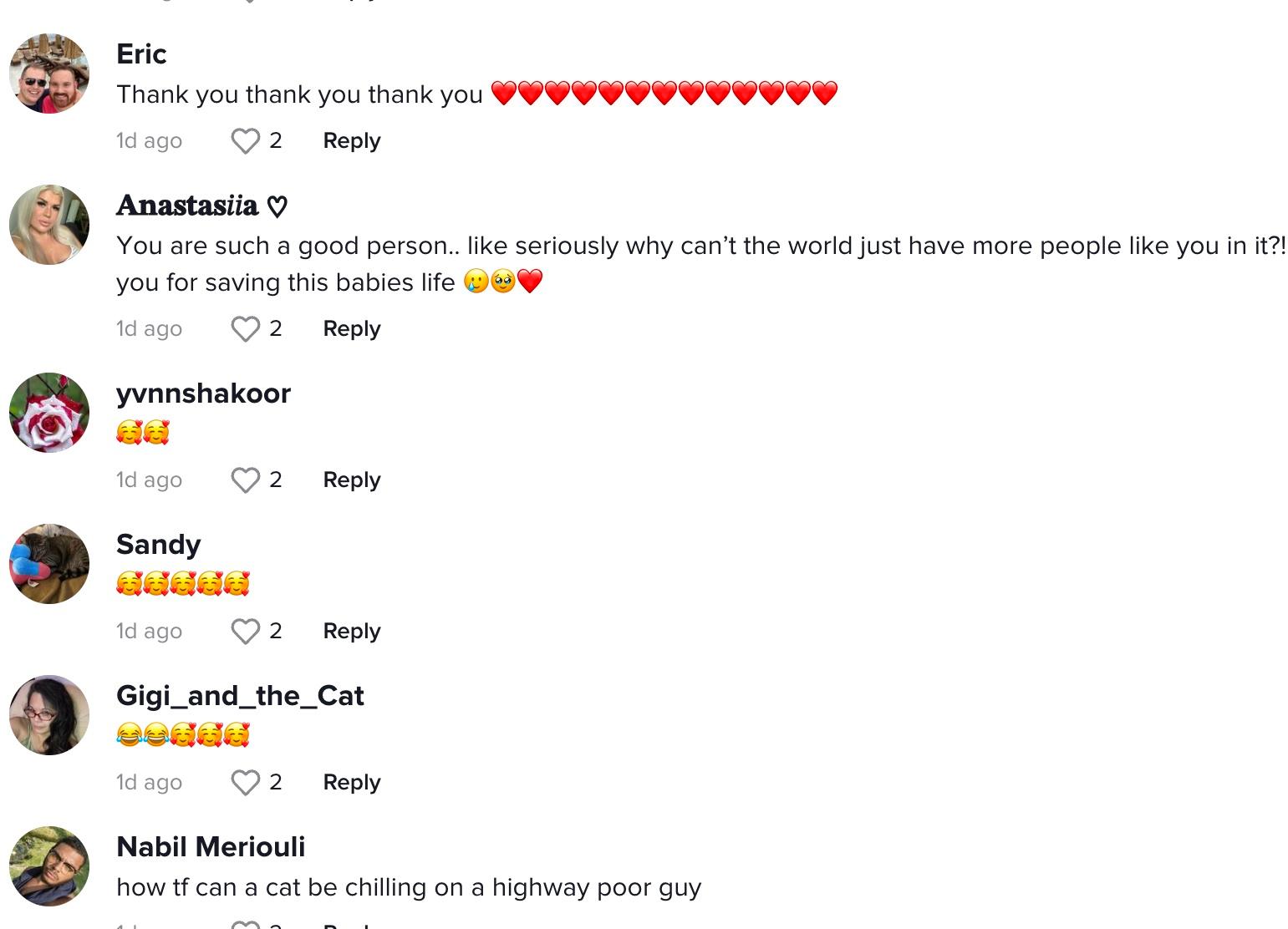 With the rise of online commentary and how easy it is to ridicule and criticize, some of the comments were less than nice. It's part of what makes the world of social media so dicey!
Article continues below advertisement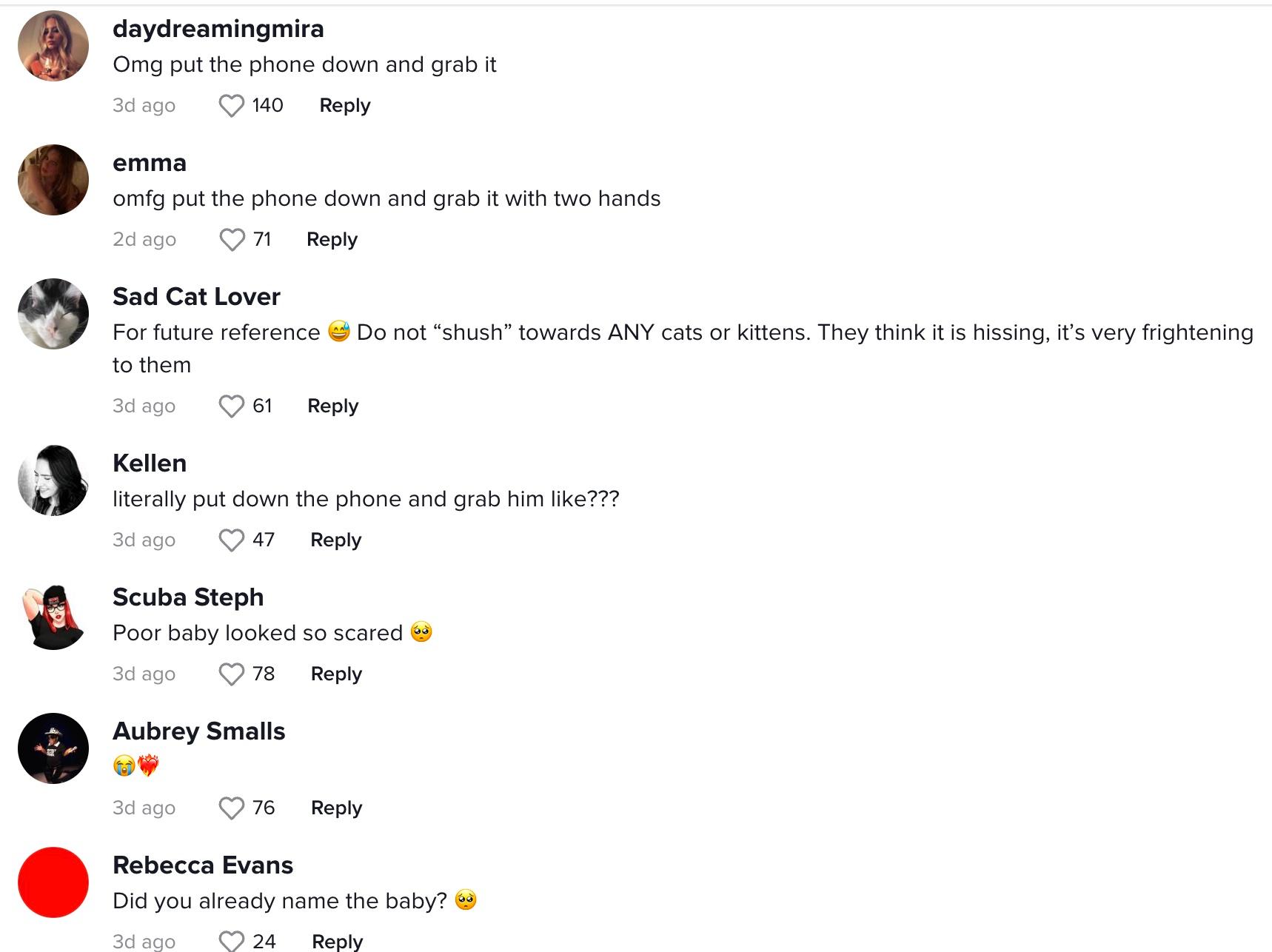 In the follow up TikTok, Marc addressed some of the feedback from the video — both good and bad. They agreed that filming the rescue was probably not the best course of action, but being caught in the moment was partly to blame. Marc also had some words for the harsh critics.
Article continues below advertisement
Dodger's heartwarming rescue has captivated thousands of people. Hopefully we get more updates!
Marc's story is a stark reminder that one person can make a difference, and there's still a lot of good people in the world who are courageous and caring. Most importantly, now Dodger, Lemon, and Banana will live safe and happy lives in a loving home. More than anything, this is a testament to the power of the human heart and how even the smallest act of kindness can have a huge impact.
Article continues below advertisement
While some criticism may linger, the overwhelming support Marc received proves that there's a vast community of like-minded individuals who appreciate the importance of spreading love and compassion. Marc's TikTok following grew exponentially as people became captivated by Dodger's story. Let's hope there will be future updates on Lemon, Banana, and Dodger!