Manager Fires Entire Restaurant Staff via Group Text Message, Waitress Shares Their Shocked Response
A restaurant reportedly fired an entire staff via group text message which sparked TikTokers to share stories of their own mass layoffs.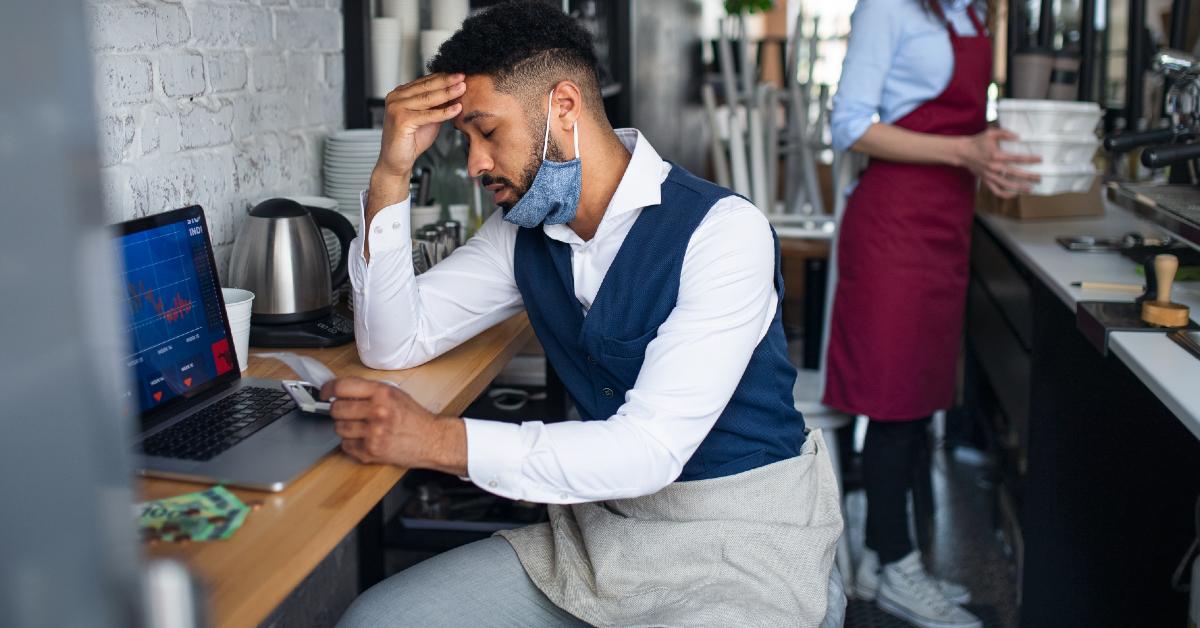 Finding out you're getting fired is never an easy pill to swallow, even if you hate the job you're working in, there's something inherently awful about the nature of rejection that hurts our egos which makes it difficult to ignore completely.
Article continues below advertisement
Unfortunately, layoffs and terminations are a part of pretty much every industry there is. Like Adam Levine says in Maroon 5's "She Will Be Loved" track, "it's not always rainbows and butterflies," but there is a way folks can maintain some dignity and class in these situations.
If you have to fire someone, then there's a way to do it with grace, something that TikToker Allison (@allysueloohoo) says wasn't the case in a viral clip they posted on the popular social media platform that purportedly shows a message from a manager at the restaurant she worked at.
Article continues below advertisement
It appears that whoever sent the message penned a group text to every employee of the establishment letting them know not to come to work because their services would no longer be necessary. The text contains swear words and blunt, matter-of-fact language that doesn't really let anyone down easy.

Article continues below advertisement
At the very least, workers could console themselves with the fact that they weren't being let go because of their performance, or because the eatery was going on to become involved with bigger and better things, but because the restaurant itself was closing down for good.

Article continues below advertisement
The text message that Allison posted reads: "Hey y'all so everybody fired I'm not gonna beat around the bush with y'all. So if you're scheduled tonight or this week at all yeah we're done the restaurant as a whole is done [FLOP] grille is no longer a thing."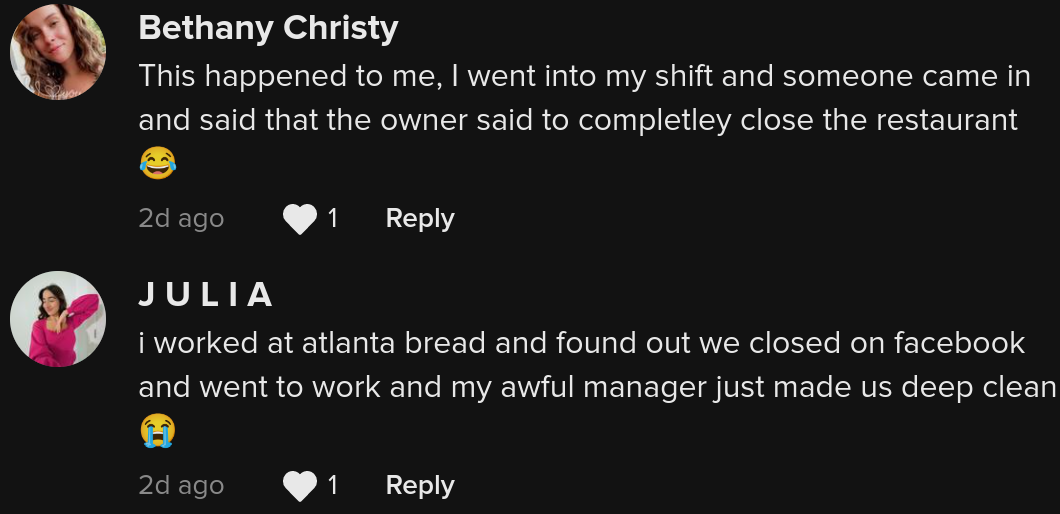 Article continues below advertisement
The manager's group message continued, "They d------ just told everybody like d------ just told everybody like d------ swear to god and they f-----"
Allison writes in a text overlay that reads: "Not my manager firing us all like this"

Article continues below advertisement
While many brick-and-mortar businesses have managed to bounce back from labor shortages following the COVID-19 pandemic, food service companies have still had a rough go of maintaining their staffing numbers heading into 2023.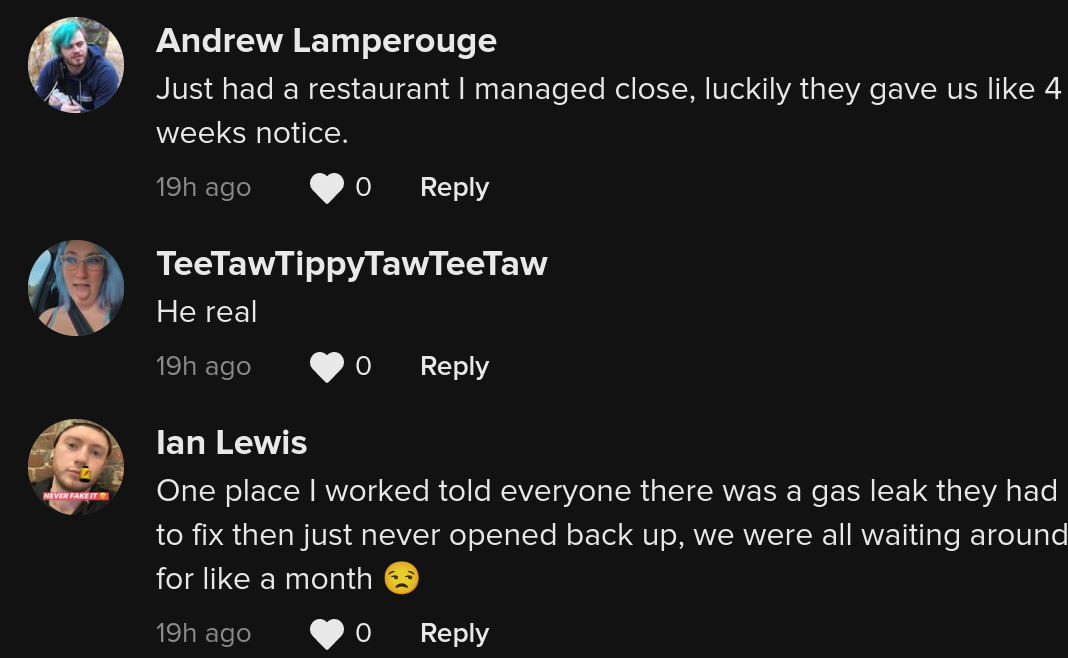 Article continues below advertisement
Judging from the message that Allison received, it appears that the problem with the restaurant may've had less to do with keeping it staffed, but rather just bringing in enough business to remain profitable.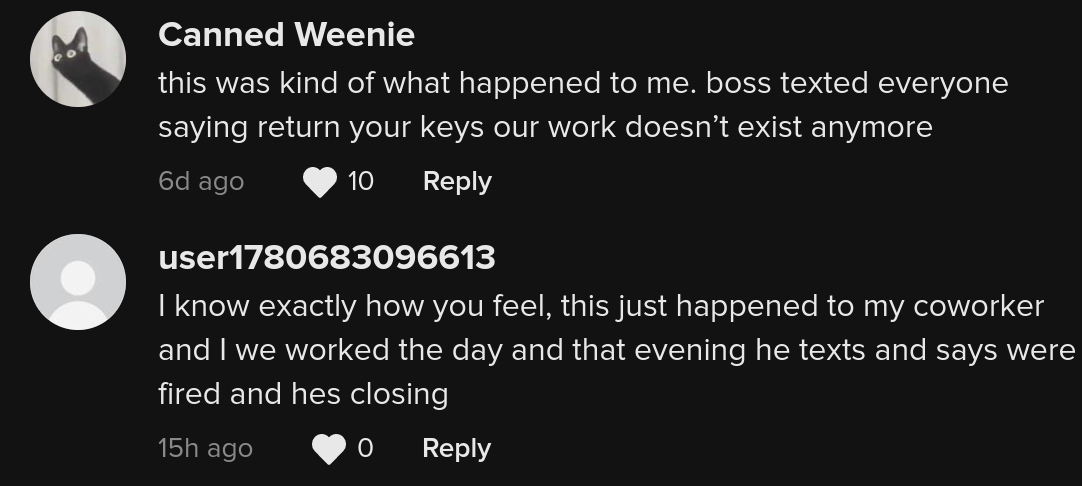 Article continues below advertisement
It also doesn't help that the National Restaurant Association estimates an extremely high average rate of failure for most eateries in the United States: some 20% of businesses go on to stay open past their first five years of operation. A whopping 60% fold in the first year and then 80% within five.

TikTokers who saw Allison's post shared their own stories of the "unconventional" ways they found out they'd no longer be working at their respective jobs.
Were you ever fired from a job? How did you find out you were suddenly out of work?