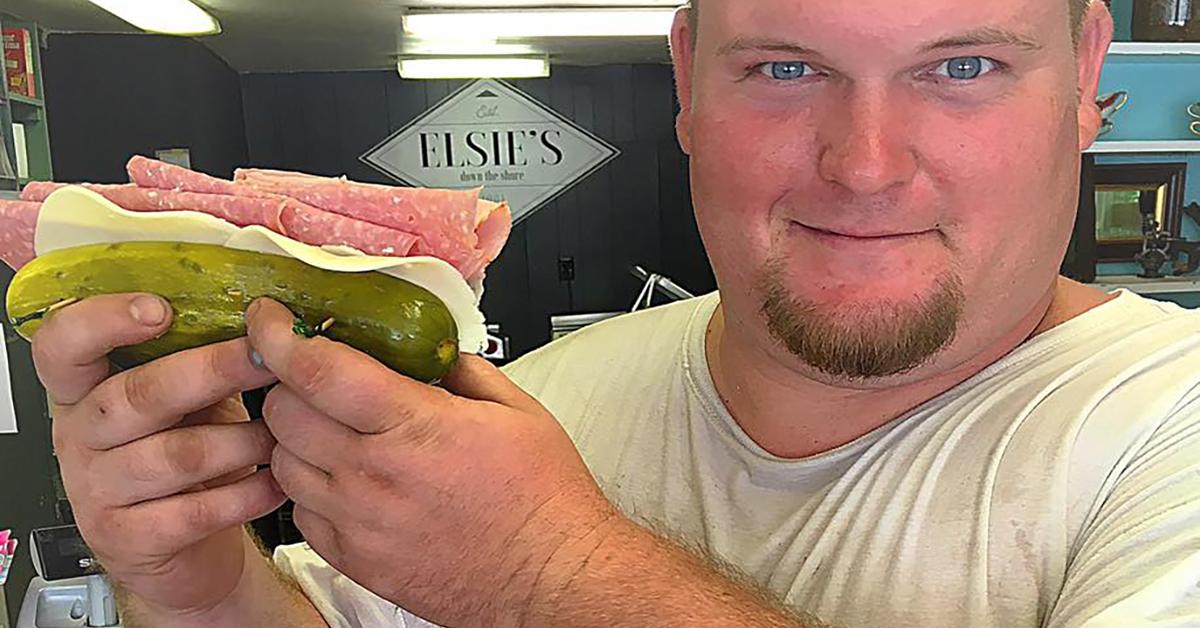 This Restaurant That Uses Pickles Instead Of Bread Is A Pickle-Lovers Dream
People either love or hate pickles. But when you love them, you just can't get enough. That's probably why Conagra Brands recently released pickle chips, which people seemed to love. Although pickle chips look amazing, there's no better pairing than pickles and sandwiches, the mixture of flavors and texture are pure bliss.
Article continues below advertisement
But what if you made a sandwich out of pickle? Elsie's in Haddon Township, New Jersey, decided to switch out the bread in their sandwiches and replace them with massive pickles. The pickle sandwich works like a traditional sandwich, with the customer choosing their fillings of choice or a long list of specialty options, and they're then piled in between two pickle "buns" and stuck together with a toothpick.
Article continues below advertisement
Why pickle buns? Apart from their high sodium count, pickles are a great choice over bread, especially for those with a gluten intolerance. Even if you're looking to lose a little weight, pickles are low calorie and low in carbohydrates, according to Healthline.
If you're looking for something a little lighter than the pickle sandwich, you can also order a pickle or cucumber roll-up version of each sandwich, which comes with six pieces and is served like a sushi roll.
"We are a sandwich shop but, in lieu of bread, we use our Elsie's signature pickle," Katherine Cohen, co-owner of Elsie's, told Thrillist. "We have a family pickle recipe that we resurrected and we started making sandwiches on our signature pickles and people lost their minds so we just rolled with it."
Article continues below advertisement
People seem to love the pickle sandwiches, with reviewers flooding to the shop's Yelp page to leave positive comments.
"As a self proclaimed pickle connoisseur, the pickle itself is on point," one user wrote. "Crunchy, crispy refreshing."
"The 'sandwiches' are so tasty and filling you don't miss the bread," another reviewer added. "They are quite large and I could have split one with my husband but we wanted to try a variety."