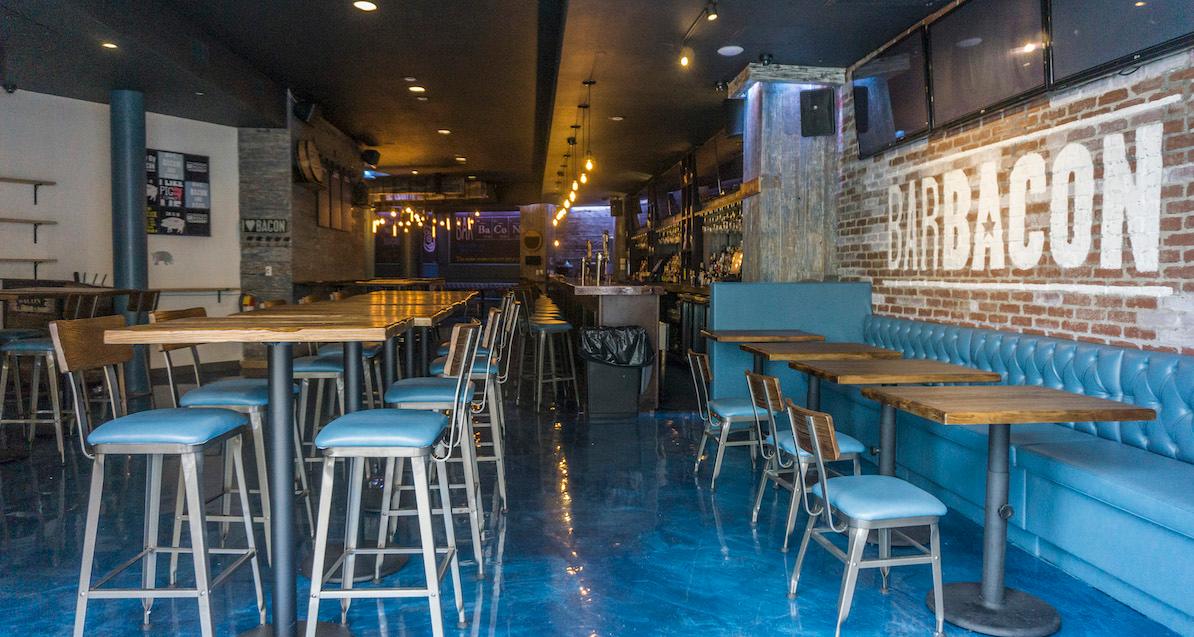 This NYC Restaurant Has Bacon in Basically Every Single Menu Item
It's a truth universally acknowledged that bacon makes everything better — and no restaurant exemplifies that belief better than BarBacon.
Article continues below advertisement
The New York City-based restaurant — with two locations in the Big Apple — is dedicated to introducing new and exciting ways to indulge in bacon. As if we needed an excuse...
"The love of bacon is universal. I originally opened BarBacon to give bacon the proper respect and attention it deserves, and we've had a lot of fun elevating the ingredient and showcasing the different ways to eat bacon." said Peter Sherman, Chef Owner of BarBacon. "We are extremely proud that our family is expanding with BarBacon Union Square, and hope with its central Downtown Manhattan location, the restaurant will be a go-to destination for both locals and those visiting New York City."
Article continues below advertisement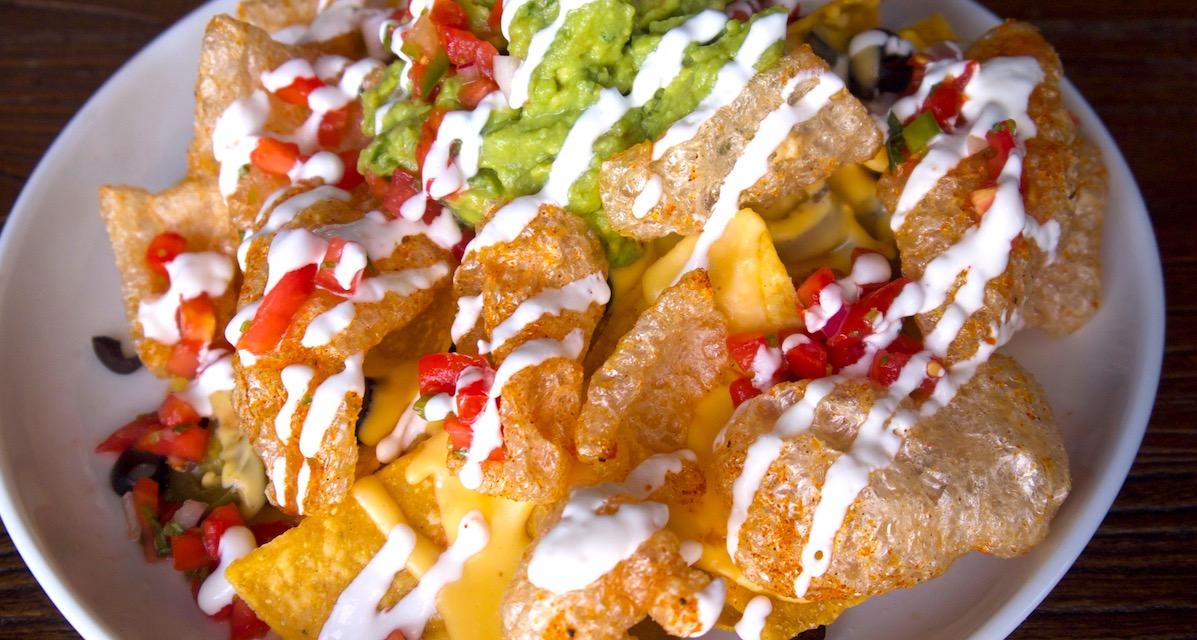 Yes, there is bacon in every dish — and even some drinks!
The menu has both sweet and savory bacon-inspired and enhanced dishes like the Kentucky Fried Bacon Bites with Thai Chili Honey & House Pickles, the Pulled Pork Mac & Cheese, or the Chicharron Nachos, which I personally tried and give my pork-lover's stamp of approval.
Article continues below advertisement
On the dessert side, there are also some bacon-filled options such as the Chocolate Covered Bacon with Pink Peppercorn & Bacon Whipped Cream. Just looking for a fun drink? Can I suggest the BarBacon Old -Fashioned — with the Bacon Tasting on the side, of course.
On the Keto diet? BarBacon has got you covered.
If you are working on that summer body, that doesn't mean you can't enjoy what BarBacon has to offer.
Article continues below advertisement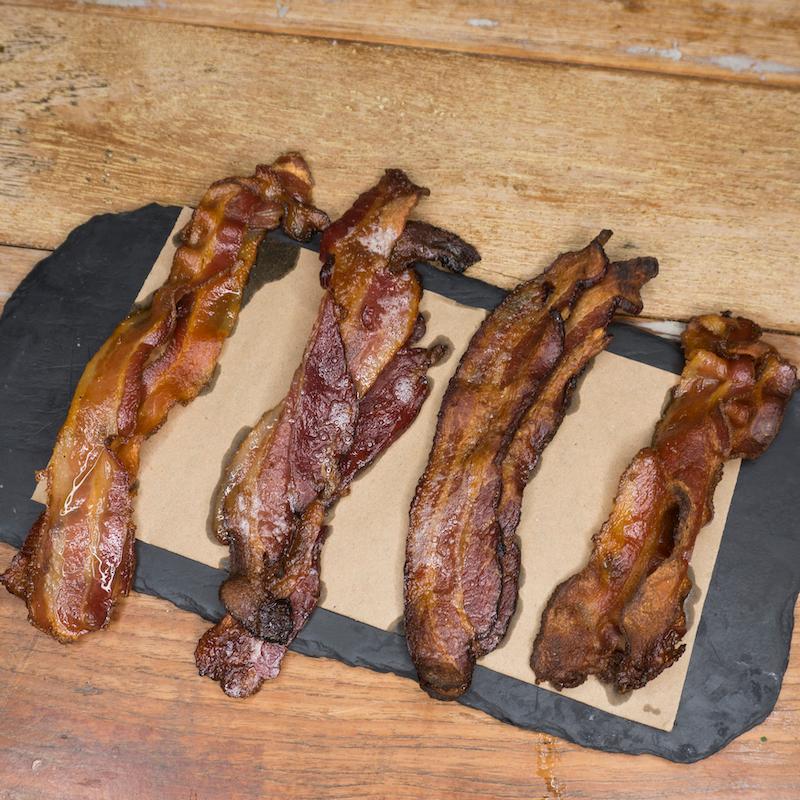 "Bacon is, of course, the reason the keto diet is so popular," owner Peter Sherman explained. "Some may say it's an indulgence, but for those on a keto diet, it's a way of life. Keto fits in perfectly with my day, which is more about convenience and simplicity. What is fast, easy and flavorful that I can eat while standing and working? Breakfast, Avocado cut in half sprinkled with salt and filled with lime juice. Lunch, dinner snacks, bacon all day long."

Article continues below advertisement
Some of our favorite BarBacon keto menu options include the Cobb Salad, Chicken Club Stack, or the BarBacon "Burger" where the pretzel bun has been replaced with a lettuce cup.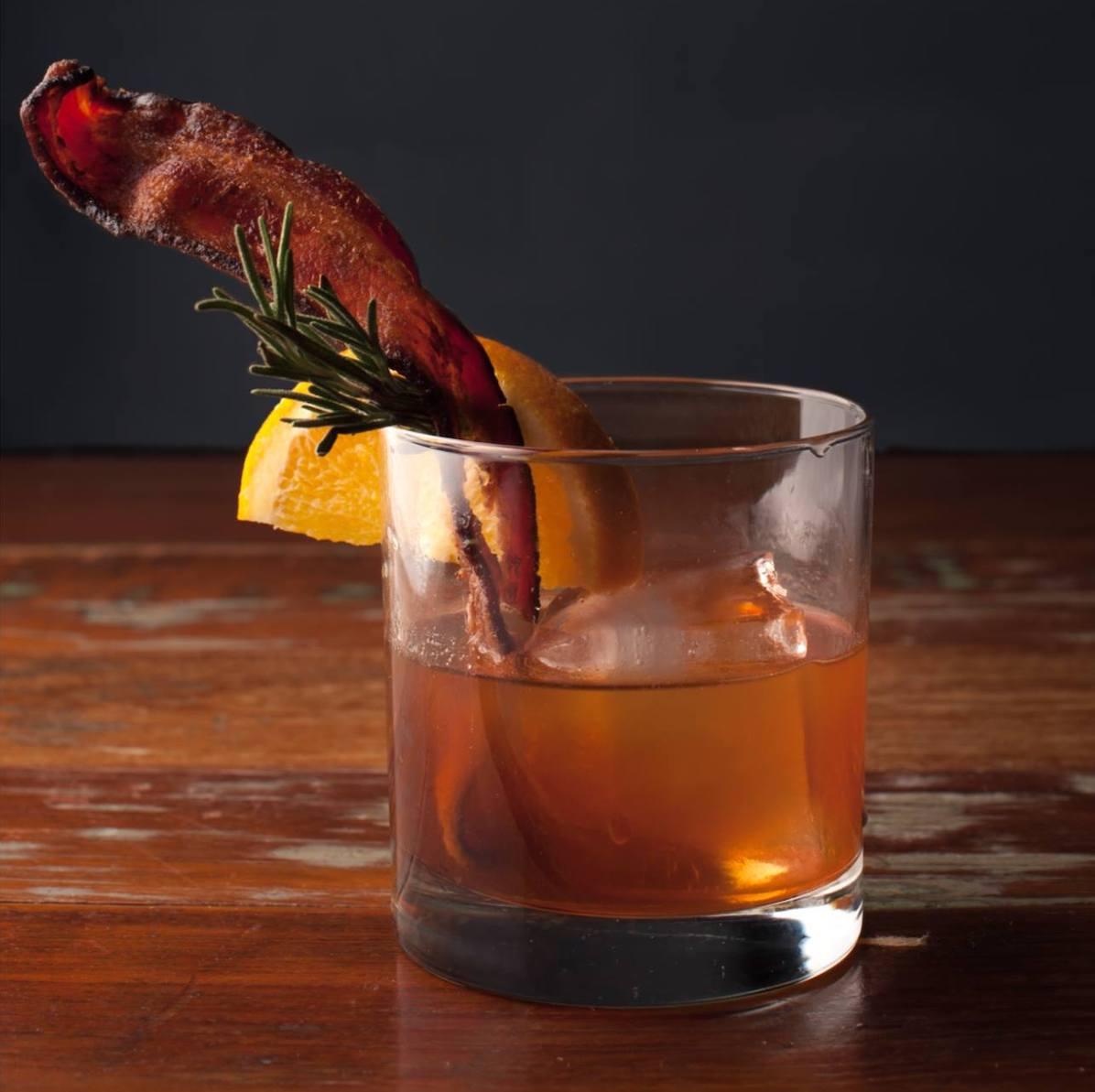 Article continues below advertisement
Keto or not, customers are also raving about the bacon-themed eatery, which hosts a #ThinkPink night every Thursday.
"Beer & Bacon Flight, and Fried Bacon in Thai Chili Honey sauce at BarBacon... is crazy great," one happy guest tweeted. Another wrote, "Y'all. They have flights. OF BACON. Flights. Of. Bacon."